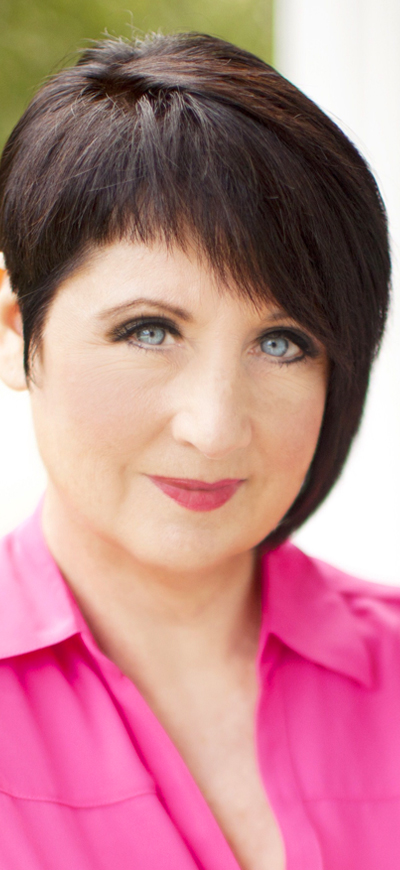 Liz Bushong with Serve it up Sassy,® is an expert in the three-dimensional art of entertaining. Liz inspires and encourages others to create beautiful food and tablescapes with ease, elegance, and simple recipes.
She makes elegance easy for her audience and encourages them to add their own Sassy touch to make it unique.
Liz is famous for creating her own version of a beautifully presented tablescape — which she calls a Sassyscape ™.
Since 2009 she has been selected from thousands nationwide to be part of an elite team of 100 professionals entrusted with decorating the White House for the Holidays.
In 2011, she was part of seven-person team selected to decorate the Tennessee Governor's Mansion for the holiday.
Liz has been featured as the monthly guest chef on Daytime Tri-Cities, television show on WJHL, the CBS Affiliate for the Tri- Cities Area of Virginia, Kentucky, Tennessee and West Virginia. She is also the creator and host of her own one-hour seasonal television show called "Serve it up Sassy!" for the same market, which aired in 2011.
She has been a guest chef/decorator on Daytime Blue Ridge, Roanoke, Virginia  and the Nationally Syndicated Daytime Tampa, Florida. Liz is also a contributing writer for VIP SEEN and Lovely Bella Magazine.
She has a Bachelor of Science Degree in Consumer and Family Sciences from Purdue University and an Associate in Applied Science degree in Fashion Design from The Fashion Institute of Technology in New York. She is also certified in Decorative Finishes and has been trained as a Master Gardener.
Liz is the author of the Just Desserts and Sweets & Savories cookbook. Liz turns dessert into the fifth basic food group and features recipes for her signature specialty, delicious Mini-Desserts and Appetizers.
Liz makes her home in Johnson City, Tennessee with her husband and two children, Megan and JJ, a miniature schnauzer and domestic bunny rabbit. Her favorite pastime besides baking, cooking, decorating and reading is learning new things.
So that was the long version, in a nutshell, I love teaching people how to make their homes beautiful whether we are decorating a room or entertaining family and friends with pretty tablescapes and lovely food.  Every place and plate should be a pretty presentation.   I want to help you Make a Statement, Make it Sassy and Make it Yours! ®
 Media Package
Liz is available for guest appearances on lifestyle, home and garden television networks, radio and any public speaking circuits.  For more marketing information about Liz click here, info@lizbushong.com
Just a Note:
Thank you for stopping by !  I appreciate your time and interest.
If you see something on this blog that you love and want more of, please contact me.  I would  love to hear from you!  Send your email to info@lizbushong.com.   When you have a moment, feel free to pin, follow, like and share, and connect with me on, Pinterest,  Facebook  & Twitter .   Thank you in advance.
I love helping you… Make a Statement, Make it Sassy and Make it Yours!®