Cobalt Blue and Orange Leaf Tablescape|Sassy Fall Table Decor
Fall colors beg for cobalt blue in the mix along with orange and yellow to create a beautiful table top.  Cobalt blue with navy and orange makes a table scape dance with vibrancy and crispness, just like fall days with the cool winds and soft sounds of falling leaves.  This table top has it all,  the centerpiece is made from twigs spray painted white with small maple leaves glued to the ends of the branches, just as  in nature where the leaves seem to fall first.A navy tablecloth covers the table for four with a navy and creamy white peacock floral runner crossing the center.  Each place setting features  a bright coppery/orange charger lined with the classic white dinner plate.  A cobalt blue plate follows the line up , followed by a printed floral blue and white salad plate . To bring the look together at each setting, a small decorative white porcelain dish with a bright orange sits gracefully on the center of each plate.
White ruffled napkins folded like the fan tail of peacock feathers stand ready for guests in the drinking glass while a small cobalt blue vase boasts hydrangea leaves with no flower.    Around the table top are fresh fallen leaves as if the centerpiece tree knows it is fall and time to release her foliage.
You could leave this table set for fall and most definitely into Thanksgiving for all of your entertaining needs.   Enjoy the view and create your own fall inside or outside at your favorite table.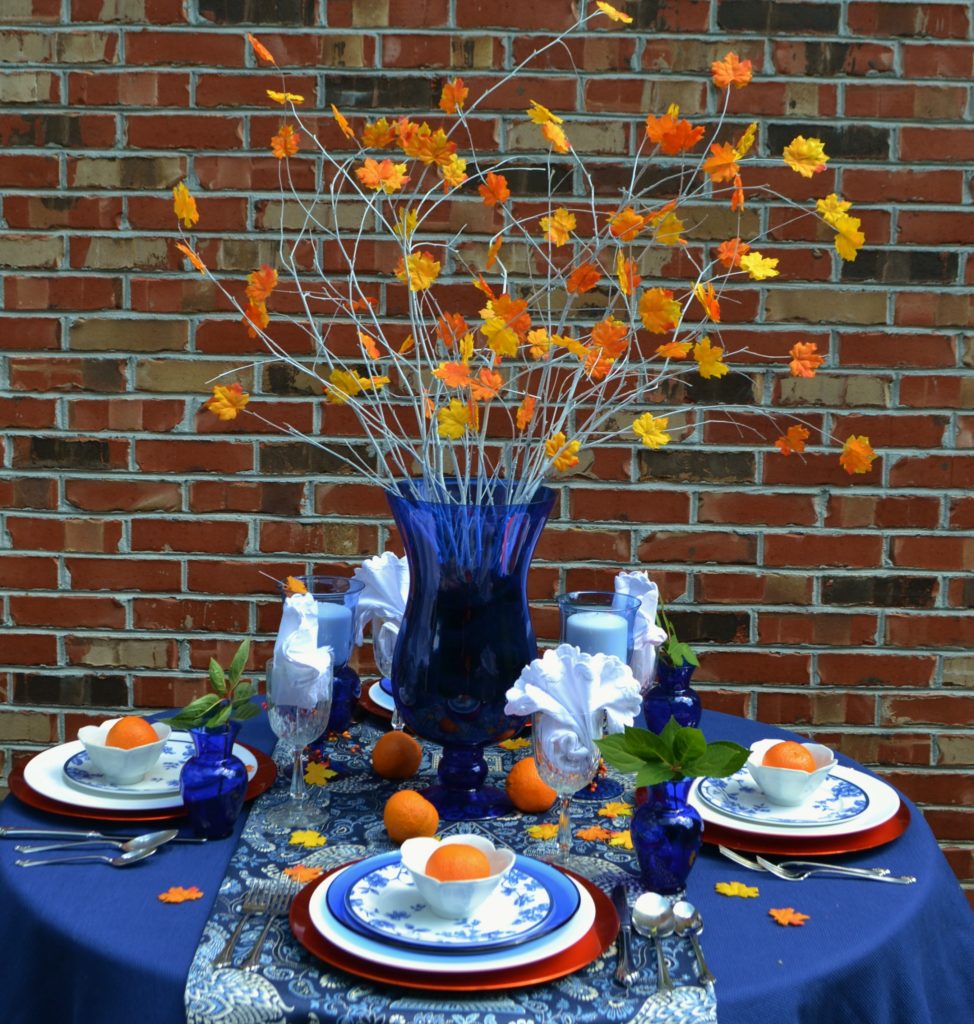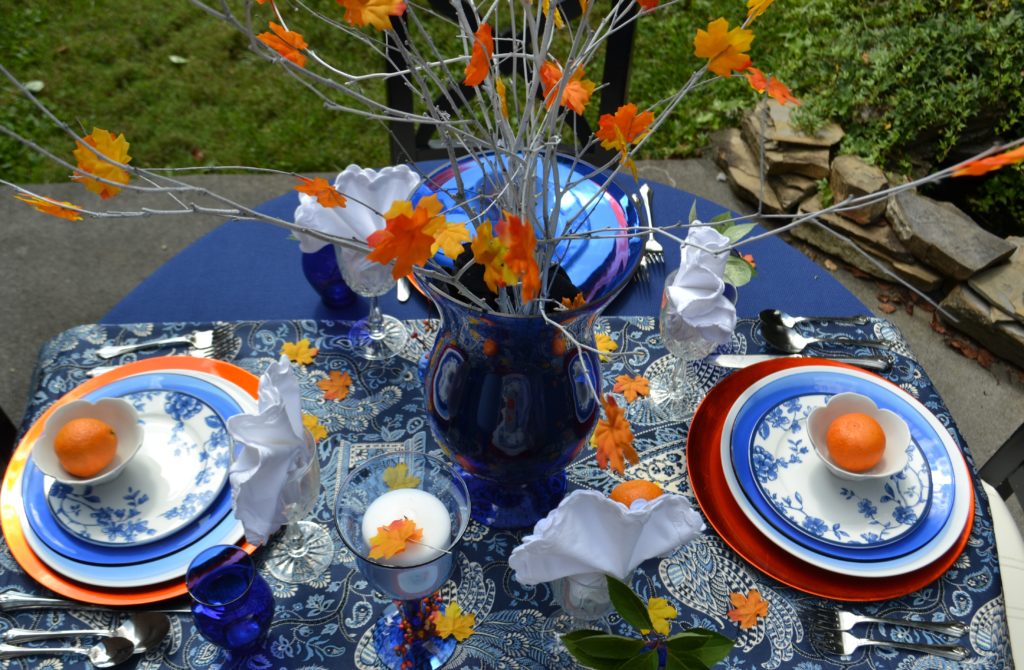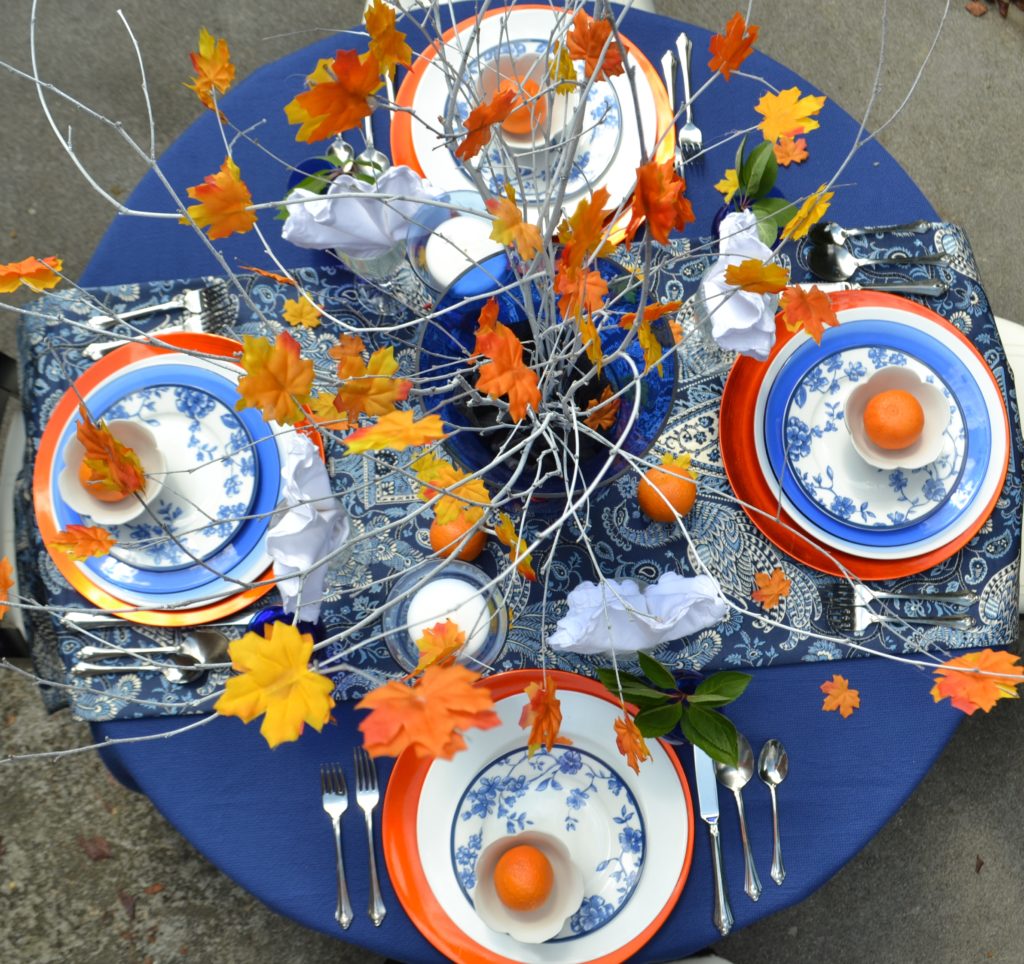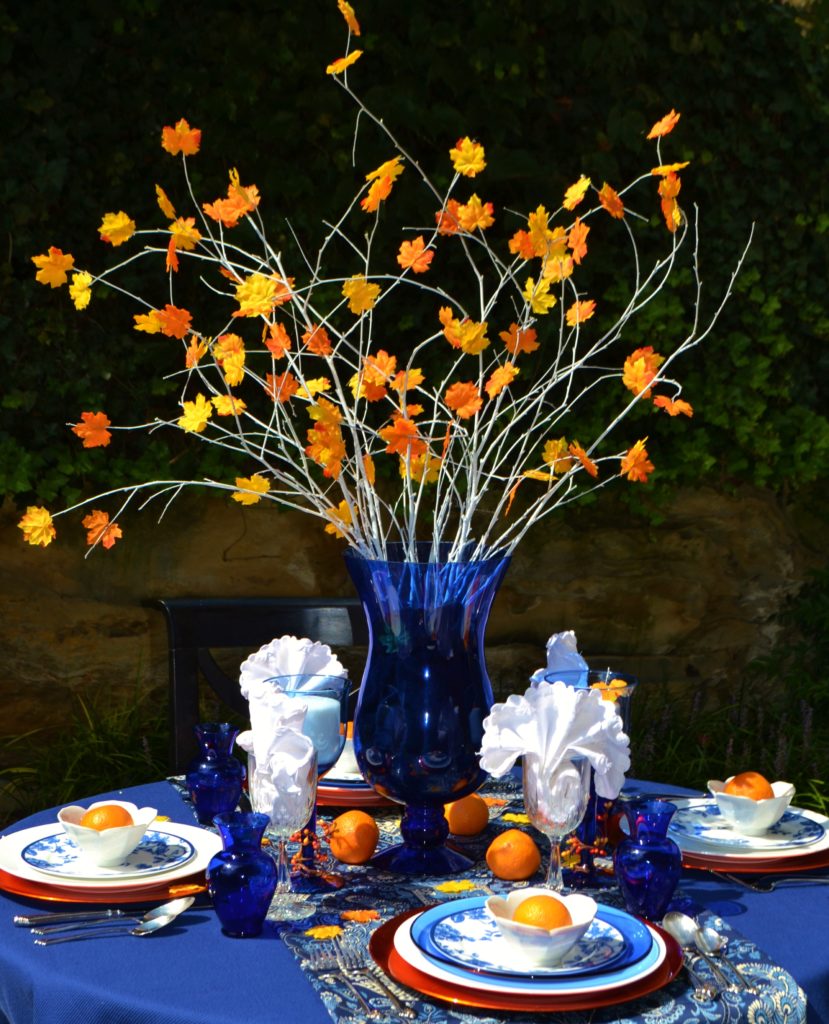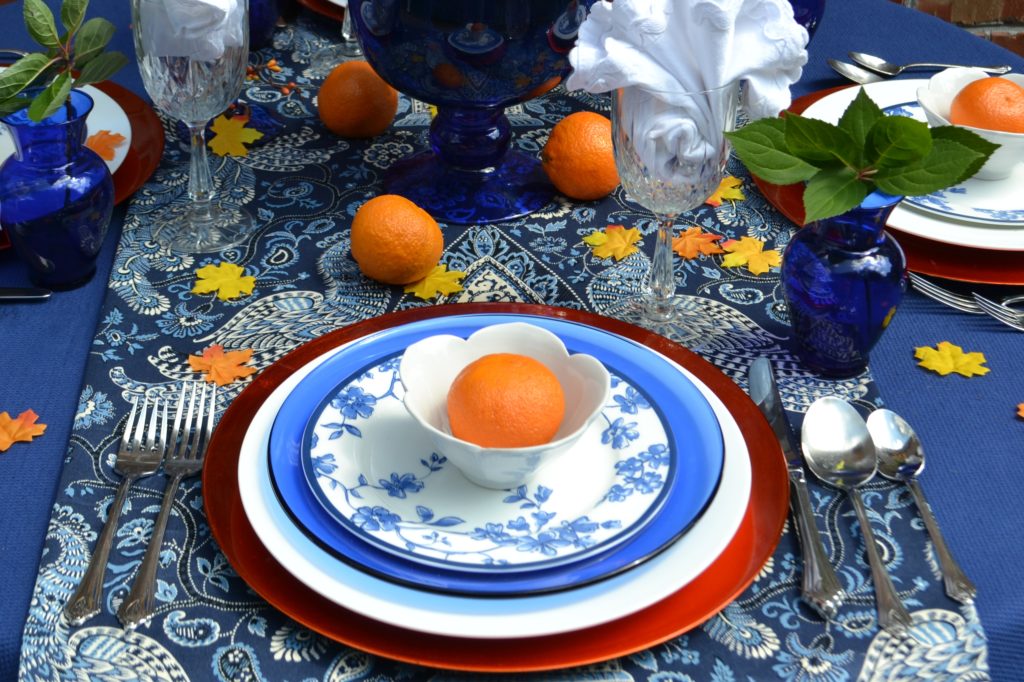 Fall is Fabulous and Beautiful!
Helping you Make a Statement, Make it Sassy and Make it Yours! ®
This table setting was featured on WSLS-Daytime Blue Ridge in Roanoke, Virginia.
Thank you Roanoke and Daytime Blue Ridge!