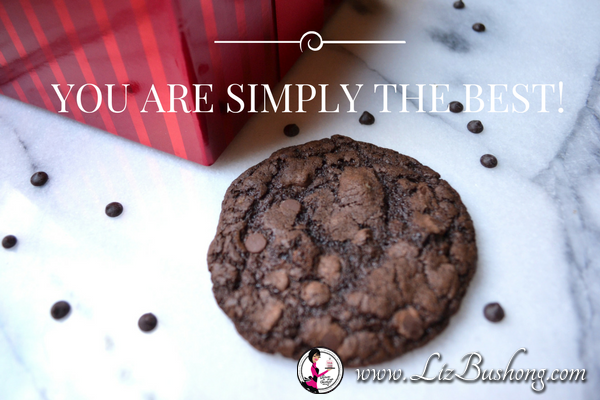 Double Chocolate Cookies
Need a Chocolate Fix and Now?  Bake a batch of chewy Double Chocolate Cookies!  These cookies are chocked full of mini chocolate chips and made with Hershey's Special Dark Cocoa.  Add a few pecans and you are in 7th heaven.  Bake a batch for Valentines day too.  They pack and ship well if you need to send some to your college kids.   This will become your all time favorite cookie! I have packaged these cookies and mailed them to my father in law who loves them.  Avon is a widow and gets around pretty good for a 94 years young man.  These cookies are one of his favorites along with home made loaves of bread.  I enjoy baking for him and I love imagining his big smile as he gets a care package in the mail.  He can't see well so he doesn't call, ( cant see the numbers on the phone pad)…but I know he loves his packages.  Like father like son,  my husband loves them too.  Guess that is why I love baking for the two men in my life.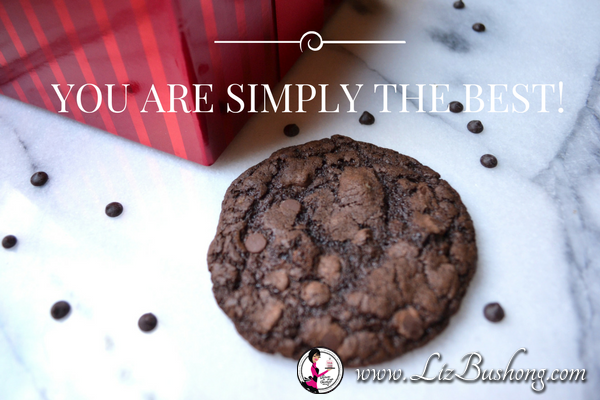 Ingredient Tip 1| Hershey's Special Dark Cocoa to get this dark chocolate flavor.

 Ingredient Tip 2|  Land a lakes butter, no margarine.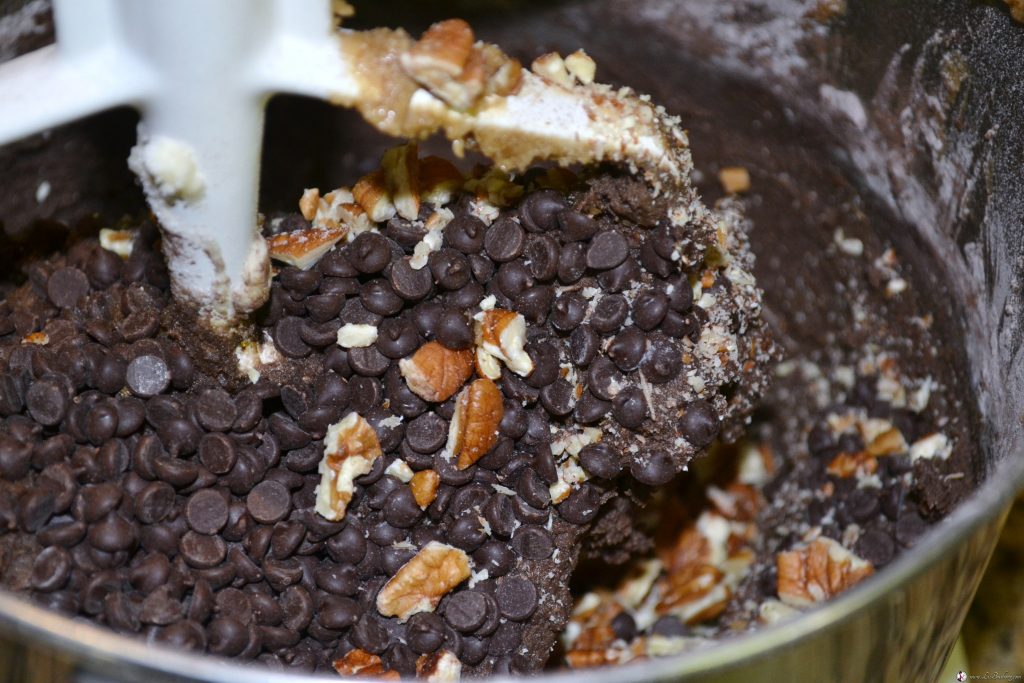 Ingredient Tip 3|Remove paddle and stir in chips & pecans.
Stirring in the chips and nuts will make the cookies have more texture and a richer bite.  Every bite has an added taste of chocolate  and the mini chips don't melt away into nothingness.  You will love these cookies.  Here is the complete recipe!
Ingredients
1 cup butter, softened
1 ¼ cup firmly backed dark brown sugar
½ cup granulated sugar
1 ¼ teaspoon vanilla
2 eggs
2 cups all purpose flour
¼ cup dark cocoa powder
½ teaspoon baking soda
½ teaspoon salt
3 cups mini semi sweet chocolate chips
1 cup chopped pecans, or nuts of choice
Instructions
Preheat oven to 325.
Stack two baking sheets together, and line upper sheet with parchment paper.
In mixing bowl, beat butter and sugars together until creamy and smooth.
Add eggs one at a time, beat until smooth.
Add dry ingredients, flour, cocoa powder, soda, salt mix until smooth.
Add chips and nuts.
Stir by hand to combine.
For each cookie, scoop 1 tablespoons of dough and space 2 inches apart on prepared baking sheet.
Bake cookies 10-13 minutes or until done or just browned.
Let cool on baking sheet until cool.
Freezer option: If you want to slice and bake a few cookies at a time.
Place raw dough onto plastic wrap and roll into a log about the size of a 2 inch log.
Wrap with the plastic wrap then roll in parchment paper.
Slice into ¼ inch slices and bake as desired.
http://serveitupsassy.com- http://lizbushong.com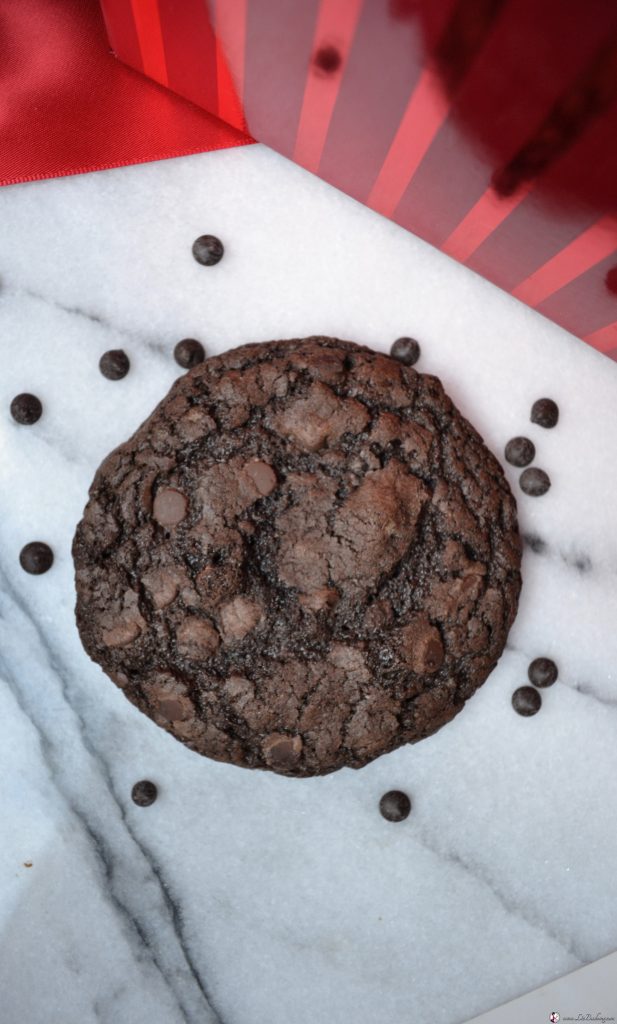 Make someone happy today and bake them some cookies!   XO