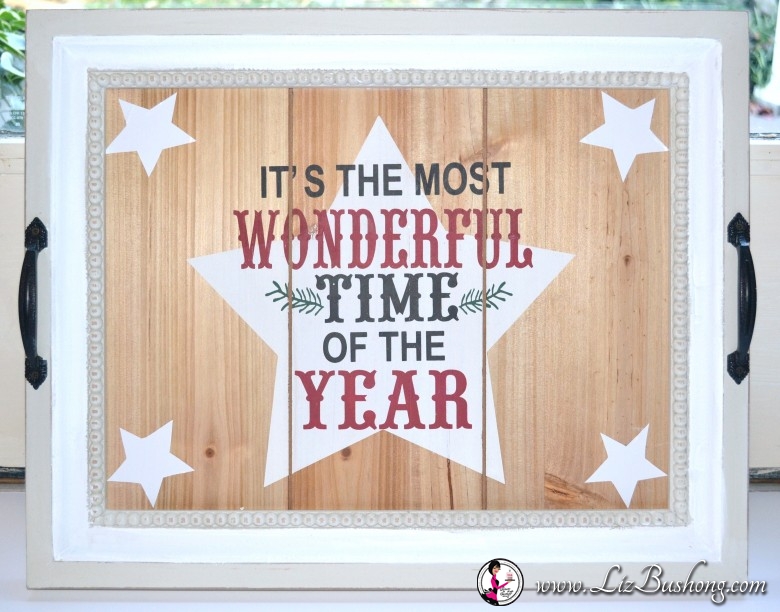 Getting Ready for Holiday Entertaining!
Getting Ready for Holiday Entertaining begins three weeks out from the big dinner or event!  This is a quick guide to help you plan and implement this fun festive season with out the anxiety.  Hopefully ♥
Getting Ready for Holiday Entertaining| 3 Weeks Out
Decide on a food, beverage and decor budget.  Budget is not a fun word, but it simply means money that you set aside for a project or event without going into debt but keeping with in your set household boundaries.
Set the date, time and theme of the event
Determine your guest list, get or make invitations mail 2 1/2 weeks before event
Check your serving areas, table, buffet, think about how you will serve the guests, the flow of the food, is it a buffet style, sit down dinner, appetizers, open house or dessert bar.
Make sure you have enough room for our guests to dine, if you need extra chairs and tables, consider borrowing from family or friends or rent for a rental party shop.
If you are inviting kids, think about special kid-sized tables, chairs, and small table decor.  Ideas would be, wrapping the table top with brown craft or butcher paper and provide crayons or pastel chalks to make them part of the event.
Getting Ready for Holiday Entertaining|Serving Utensils
Make sure you have enough plates, glasses, serving dishes and flatware for your event. It is a good idea to have extra plates, glasses and serving dishes in case you need them  and depending on the event, pretty paper plates, cups, napkins are perfectly acceptable.
Think about the serving pieces and utensils you will need, pie spatula, cake servers, large platters, casserole dishes,  large slotted spoons, solid large spoons, carving knifes, paring knifes, large fork, salad tongs, gravy boat & ladle, salt & pepper shakers.
Having a designated serving utensil for each dish is important.  Here are some the necessary serving utensils and what they do:
Serve turkey slices and other meats on a platter, also great for serving sliced cheeses.  Be sure to use separate utensils for each food item to avoid cross contamination.  Two-Three large forks would be great to have in your pantry.
A Slotted Spoon is a must have when serving any liquid or saucy dish, vegetables like green beans, corn, sweet potatoes in orange sauce, glazed carrots, green peas, turnip greens, any kind of bean dish.
Cake Servers are wider and solid, so your cake will stand stable on the server, while the Pie Server is slotted, to allow pie juices to drain before plating.  They also have a sharper point on the piece. Both servers are angled to reach inside a deep dish cake or pie pan.  I love the saying. "I'm just here for Dessert! "
Grab a pair for salads, serving ice, a crudite platter and serving dinner rolls.
Can't serve gravy without a ladle and it is great for serving any kind of sauce, like chocolate for ice cream sundaes.  Did you know you can use a gravy boat ladle to serve crushed ice?  Yelp!    I have used the back of the spoon to crack the ice in a cooler.  A meat pounder does a great job too.
Getting Ready for Holiday Entertaining|Cookware & Platter
Depending on what you are serving for the big event, whether it is a Thanksgiving Turkey or Christmas Ham, you will want to have a large Roasting Pan with removable rack. The rack keeps the meat from sitting on the bottom of the pan and all the delicious juices will reserved for gravy.  When ham or turkey is finished baking you simply lift out the rack.  Spray the pan with cooking spray to make it easy to clean.
Casserole Dishes & Dutch Ovens
You may not need a grill pan, but it depends on what you are serving.  But the Dutch Oven and several casserole dishes are important additions to your entertaining roster of serving dishes.
Selecting serving platters for each item on your menu will save you valuable time. Figure out where they go on your table or buffet and label each piece with a sticky  note to identify foods for each dish. You will be glad you do this part.
Getting Ready for the Holidays!-Timetable To Do List

Ingredients

3 Weeks Until the Big Event
Determine budget, guest list, date, time, location of event
Get invitations and mail 2 1/2 weeks before event
Plan your menu, decor theme, color scheme for event
Create table top centerpiece or order from florist for day before event
Take inventory of napkins, tables, chairs, dinnerware, serving pieces, candles
Plan Menu, collect recipes, determine what can be made ahead and frozen or overnight
Determine meat choice, sides, salads, and desserts
Create any take home favor for guests
2 Weeks Until the Event
Continue working on recipes, make one large list of ingredients you will need
Stock your pantry with basics, flour,sugar, yeast, spices, flavorings, basics to have on hand
Stock foils, baggies, plastic wraps, parchment paper if you are baking
Stock beverages or determine what guests will be drinking
Pick up necessary cooking tools if you are making something you normally don't make/bake
Meat thermometer, basting brush, brining bag, flavor injector, turkey lifters, baking twine, gravy fat separator, gravy boat & ladle, cutting boards & knives
Pre order turkey if using a fresh one
Shop for shelf stable ingredients if desired, canned vegetables, broths
1 Week Until the Big Event
Start thawing your frozen turkey -one day to thaw 4 pounds of turkey in refrigerator
Clean out refrigerator for the groceries
Purchase extra containers for left overs
Shop for groceries
Begin cleaning the house -get kitchen ready, clean out most used drawers
Stock bathrooms with towels, toilet paper, kleenex, hand soaps
Stock kitchen with hand sanitizing soaps and disinfectant cleaners/sprays
3 Days Until the Big Event
Clean house, oven and decorate
Pick up your turkey if ordered-thaw in refrigerator
Set the table and kids table
Select serving dishes and assign foods to each dish, place on buffet/table
Bake ahead recipes that can be baked ahead and refrigerate
Day before the Big Event
Organize kitchen and start prepping the food/dishes
Pick up floral arrangement if ordered or make one
Prep and chop onions, or other vegetables in advance store in baggies-refrigerate
Cook any recipes that can be made-a-head
Prepare a cooking time line for your menu and make note of oven temperatures
Set up beverage bar, get ice
Set up Dessert bar/Appetizer Bar if having
Make rolls and refrigerate overnight
The Big Day
Put on the turkey early am
Get yourself ready for the day & put on relaxing music
Make coffee, tea, and other beverages
Roll out dough if making rolls , let rise then bake
Bake casseroles
Prepare and present a memorable event- Serve it up Sassy!
Send everyone home with a take home favor

Instructions

Planning ahead will take away the stress
Enlist help if you want or need it-especially the clean up
Enjoy the moment
Create some beautiful moments with your family and friends
After the party is over, take a long bath and sip a cup of hot tea

http://serveitupsassy.com- http://lizbushong.com
Getting Ready for Holiday Entertaining|Set the Table
Think in layers, table padding, table cloth, napkins, charger, dinner plate, salad plate, silverware, glassware, and centerpiece.  To make your event special, bring out the good china, the prettiest crystal and the shiniest silver to make your table bling.  Your family will be so thrilled to see and experience something beautiful
Fold your napkins into a pretty fold, add personalized place cards at each place setting, tuck in the napkin a piece of candy or wrap a cute small gift and place on each plate.  Take home favors are fun to create and everyone loves the special touch.
Getting Ready for Holiday Entertaining|Place-settings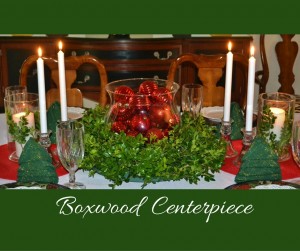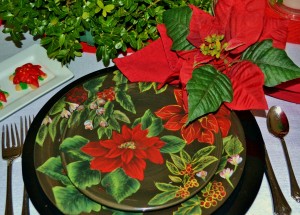 Hope you enjoyed these Holiday Helps!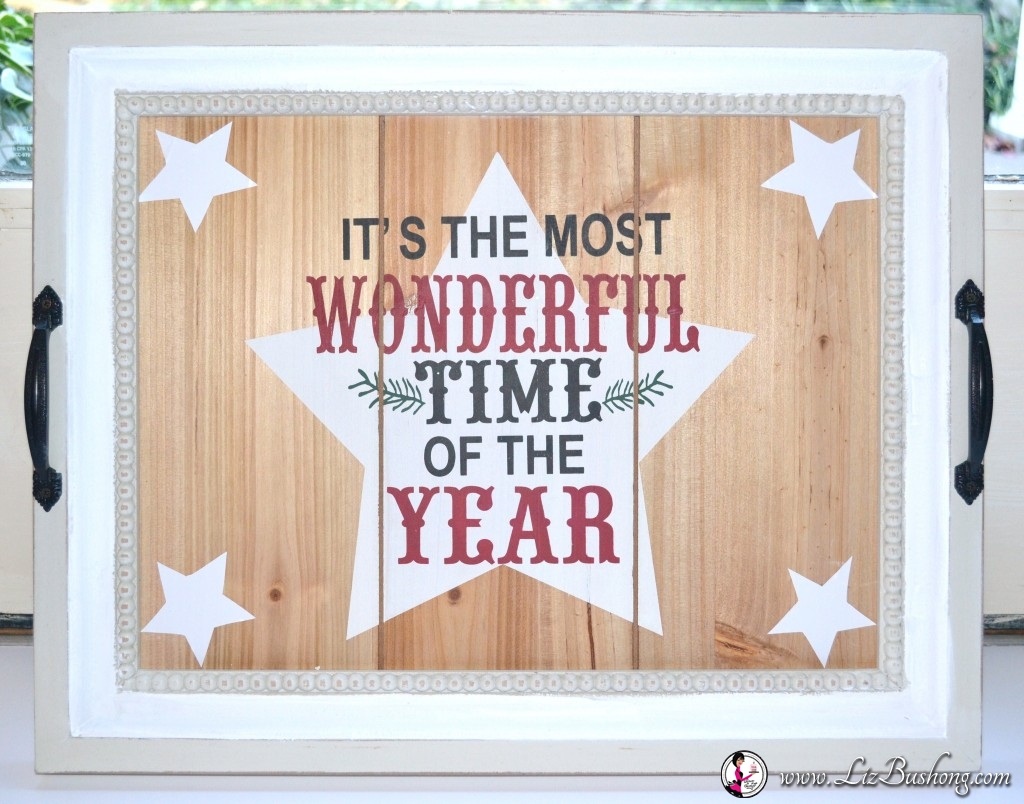 Happiest Holidays!