How to Make a Valentine Tablescape
Need a Valentine tablescape idea?   This is a note worthy  Valentine soiree.   Begin with sending a sweet sentiment like this one for the invitation,  "You're the syrup on my pancakes, you're the sugar in my tea, you're the icing on my cupcakes, you're the sweets in life for me, you're the chocolate on my ice cream, you're the sweet grapes in my wine, you're everything I love in life, and will you be my Valentine?"   For How To Make a Valentine Tablescape read more.  This was inspired by http://catchmyparty.com/parties/valentine-luncheon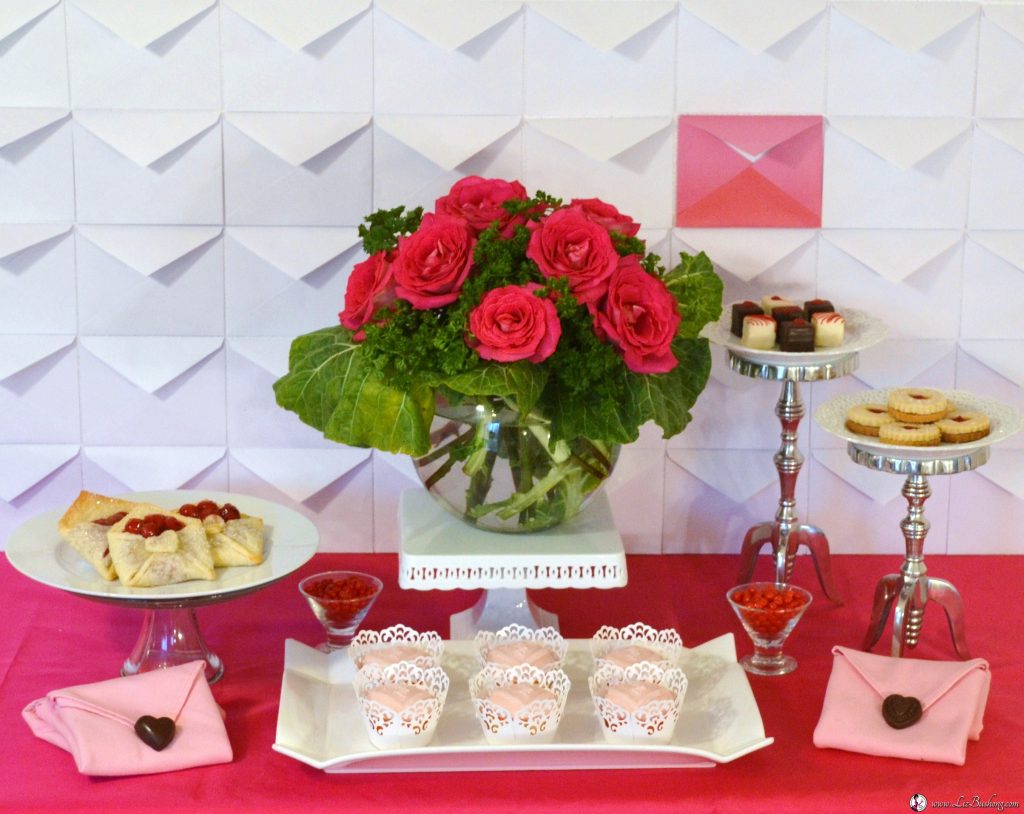 How to Make this Valentine Tablescape
How to Make this Valentine tablescape begins with a theme and a note card.  In keeping with the note writing theme and desserts, this intimate Valentine soiree began with a cute one-of-a-kind envelope backdrop. Several (100) 4 x 5 ½ inch white envelopes with the back flap facing forward are lined up side-by-side and row- by- row creating a subtle chevron pattern.    I decided that I needed one  hot pink envelope to stand out, which picked up on the hot pink and white color scheme.   One white envelope was used as a pattern to make sure it was the same size as the other envelopes.   Worked perfectly!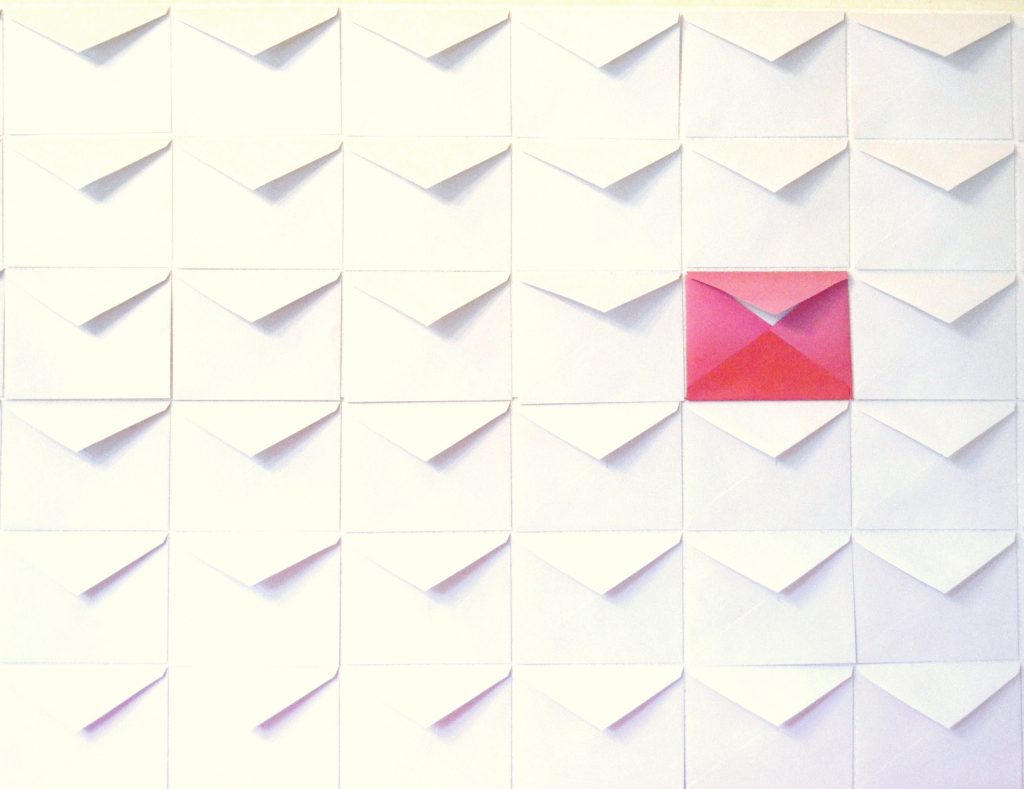 Now where to put the hot pink envelope?   Since I used double face tape to attach the other envelopes, it was a matter of moving a few around to get the perfect placement.
More Information on How to Make a Valentine Tablescape
Other things to make this a note-able event, include an envelope napkin fold and cherry pie pastries. Cupid had to make an appearance too, so he is seen on the top of the pink fondant cupcakes.  I purchased a few other small bites, like petit fours to help round out the sweetness and chocolate fix! Can't have Valentines' Day without Chocolates.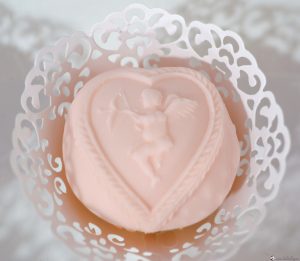 Hope you will send a note to some of your friends and hey.. why not have a mini dessert tea. Recipes and  instructions for this Valentine tablescape will follow in next post.  So take note… grab a pen and paper!  Sorry I couldn't resist.  This pun was intended.
The love poem was pinned by Dr. Don Stolz,  found on https://abadinbedandbreakfast.wordpress.com.  This soiree was featured in VIP SEEN magazine. and posted on Lovely Bella.  Go to www.lizbushong.com/media, to read the entire article or http://lovelybella.com/category/bella-eatssips/
Recipe Development, Food Styling, Photography and Article by Liz Bushong