Hosting a garden party and want a cute but easy napkin fold ? Make this pretty rose napkin with these easy to follow instructions beginning with a 18 x 18″ or larger cloth napkin.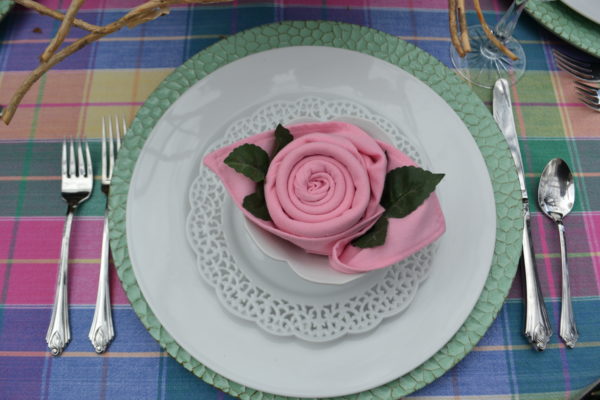 See more Spring Tablescape Ideas by clicking on link or on above photo.
Rose Napkin Fold |The Napkin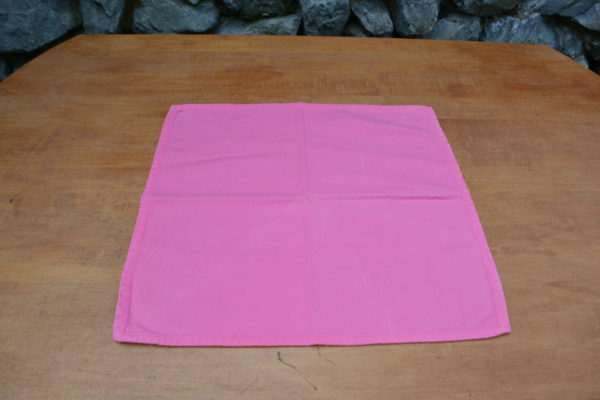 Select an 18 x 18″ large linen type napkin, press and lightly starch if desired.
Step 2:  Fold napkin into a triangle with point of triangle facing north and fold on bottom.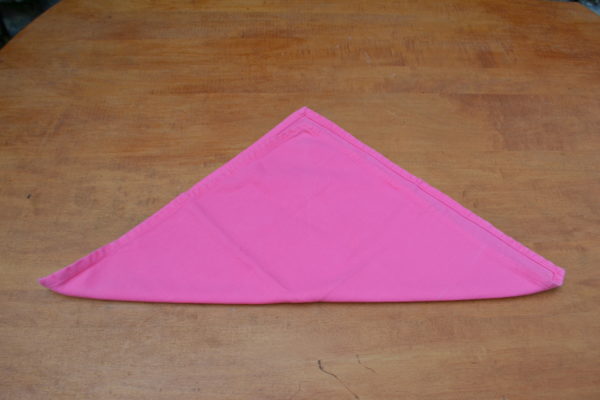 Step 3:  Gently roll the napkin beginning at the fold and roll toward the point but leave 3″ .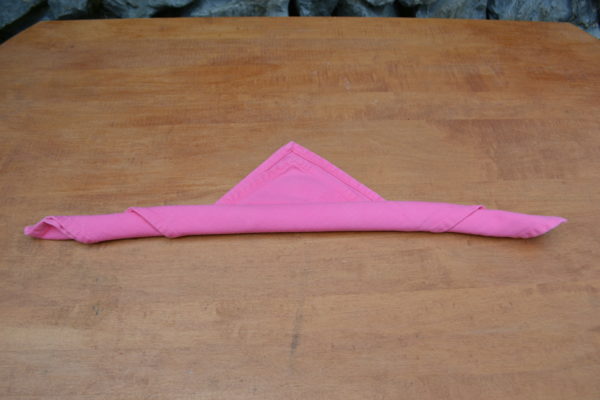 Step 4:  Turn napkin vertically and begin to tightly roll one end of roll toward the opposite end but leave about 5″ from the end. ( this will become your leaves)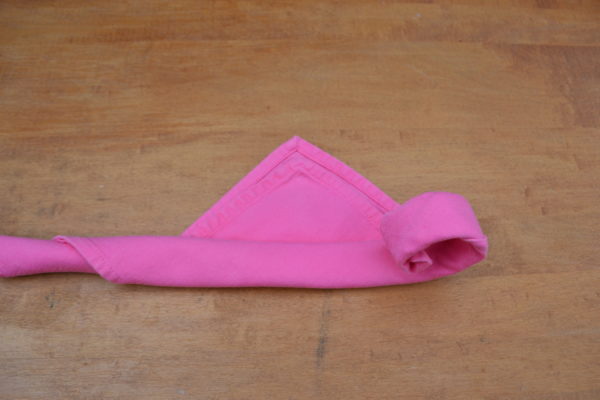 Step 5: Stand napkin up and wind the coiled tail inside the side of the napkin roll.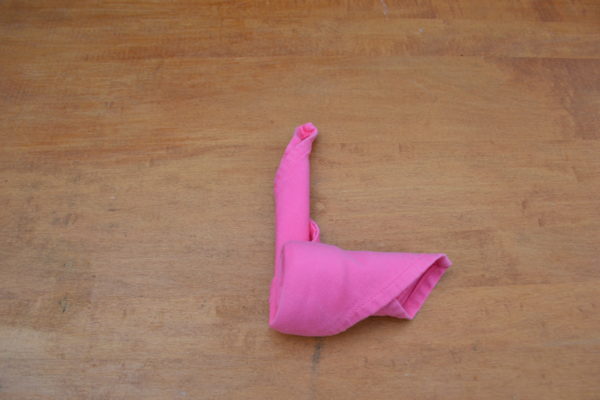 Step 6:  Unfurl the napkin points (leaves) and turn rose over.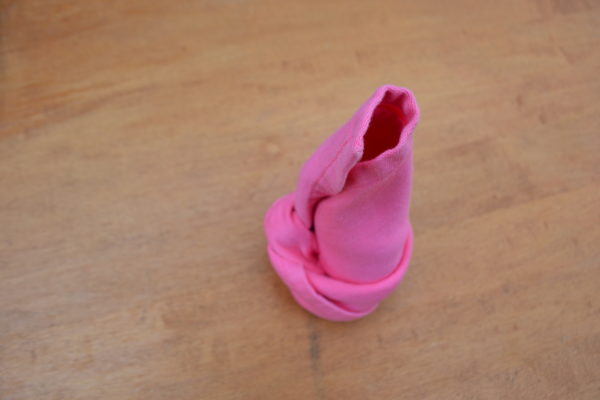 Step 7:   Spread napkin points over the folded coiled rose to form leaves. Turn napkin over to see rose fold.  Adjust leaves so rose will lie flat.  Place faux or real petals on the inside of the napkin leaves for added color and interest if desired.   Light pink and dark pink napkins make pretty roses.