Whether you decorate inside or outside of your home for Fall, here are a few easy ideas.  From wreaths to table decor these ideas will make everyone smile, including you.  Enjoy the season, the cool breezes and splendor of leaves changing this season.
Idea #1:  Make a Fall Wreath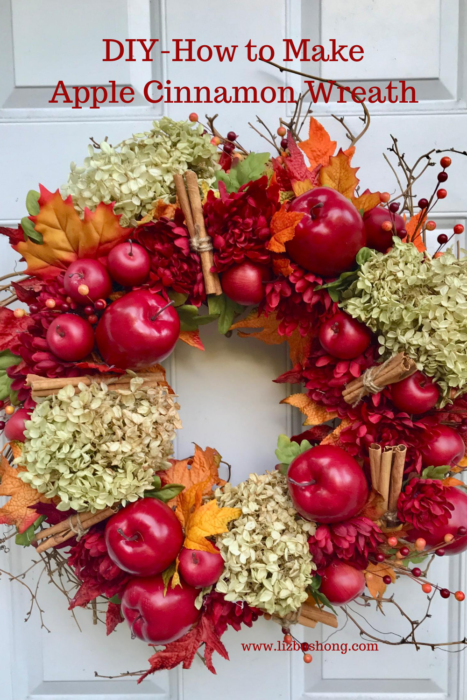 Idea # 2: Add Hydrangeas to Arrangements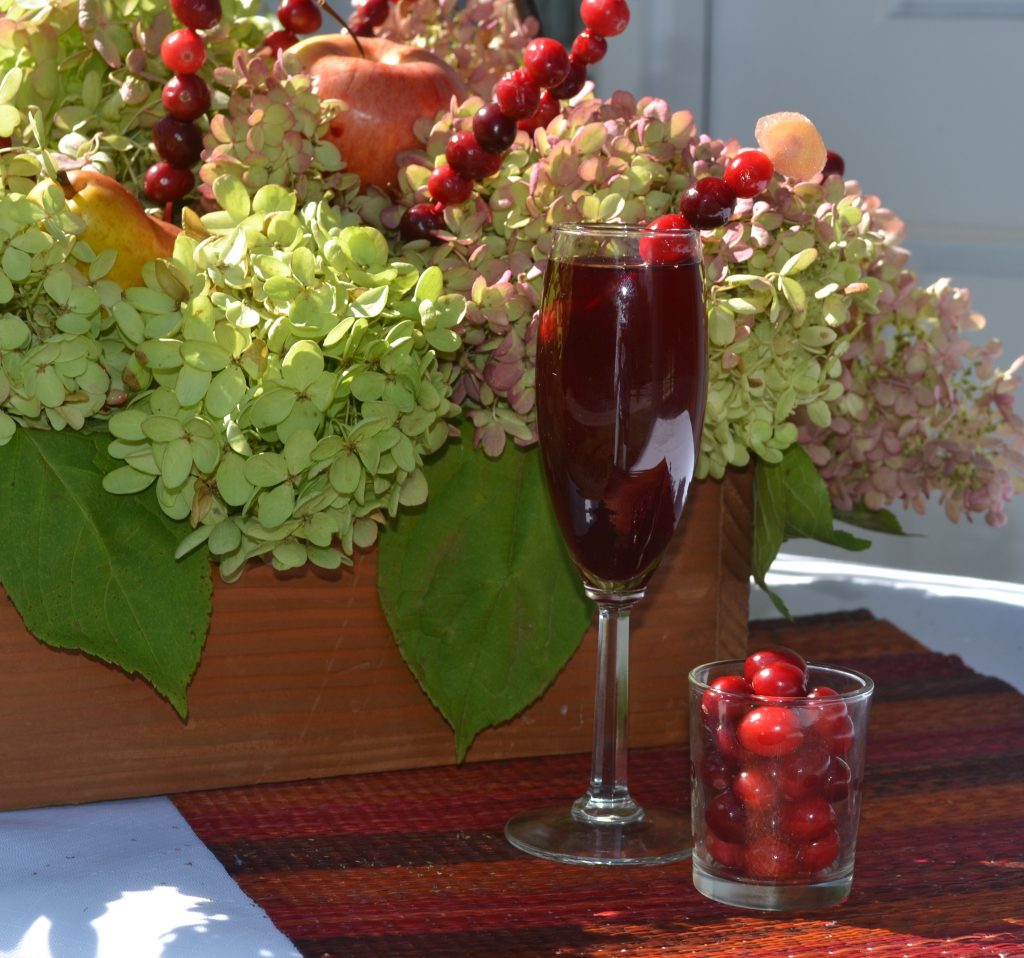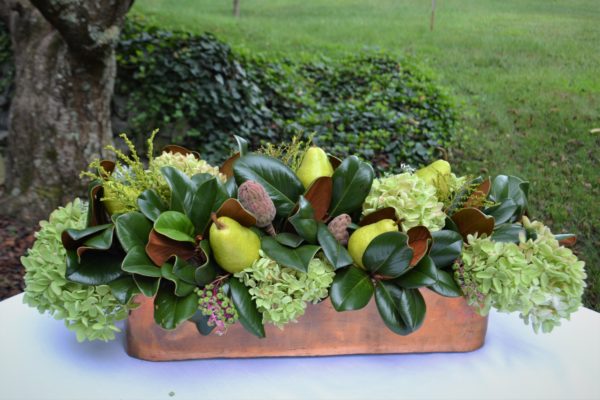 Idea # 3:  Pumpkins and More Pumpkins


Idea # 4:  Make Something Cinnamon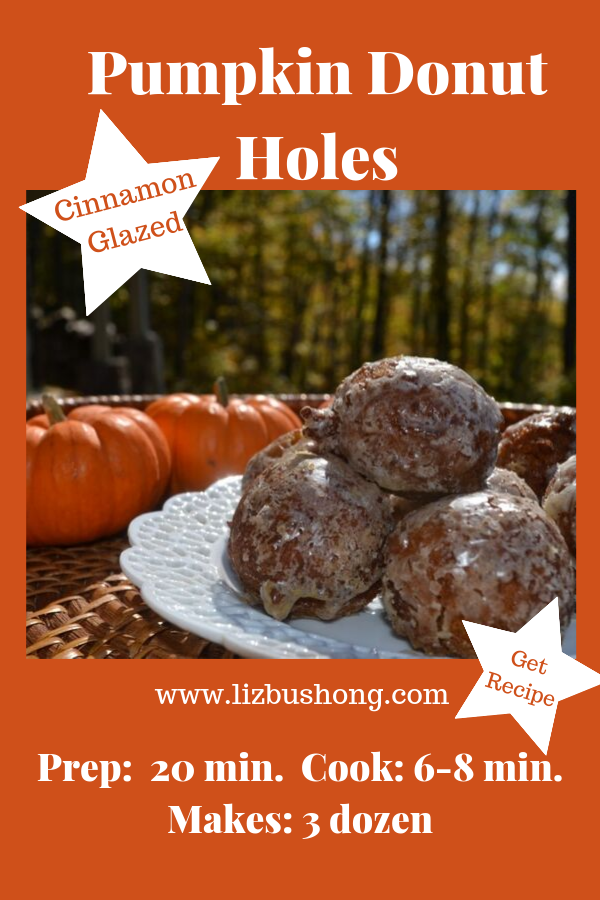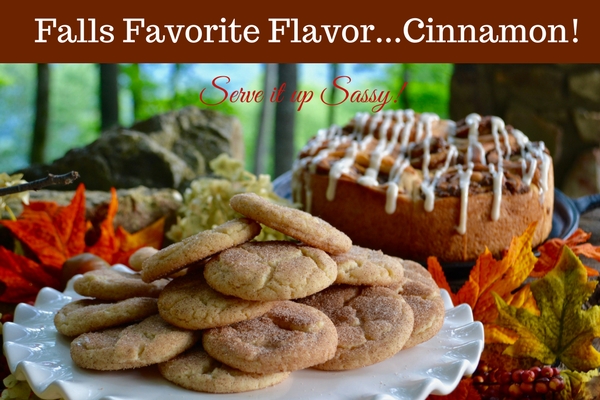 Idea # 5 Host a Fall Party Create a Hot Chocolate Bar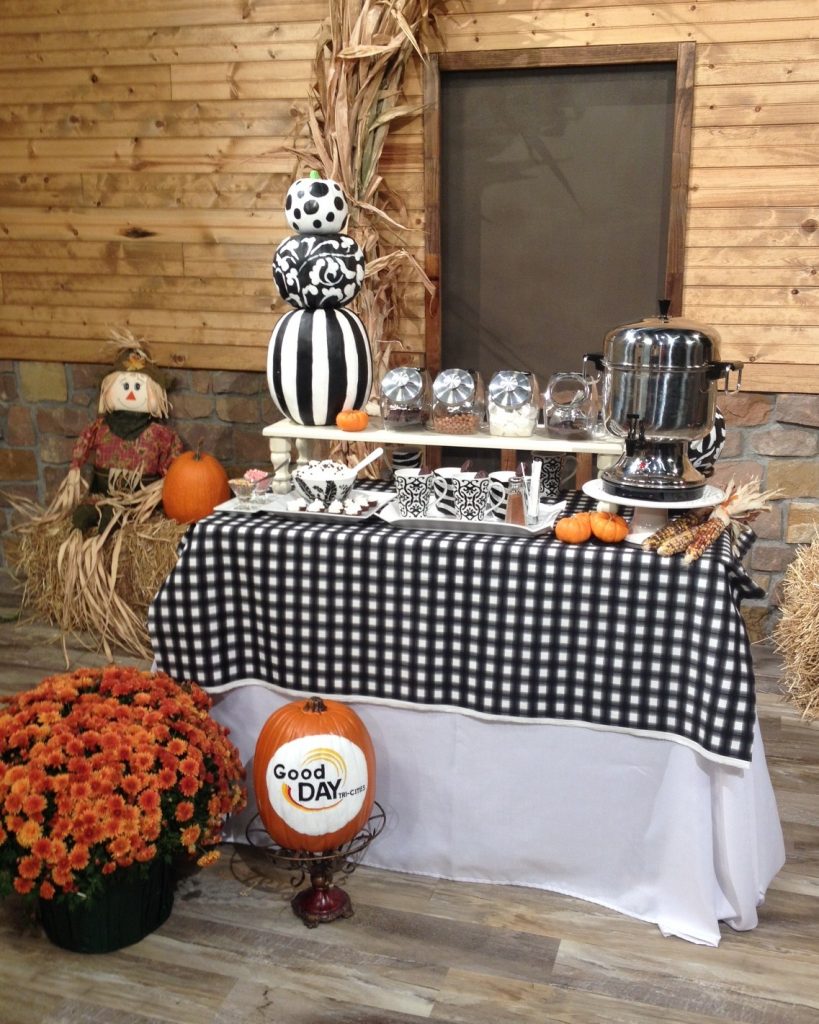 Idea # 6 Create a pretty Fall Table scape using Cobalt Blue and Orange color scheme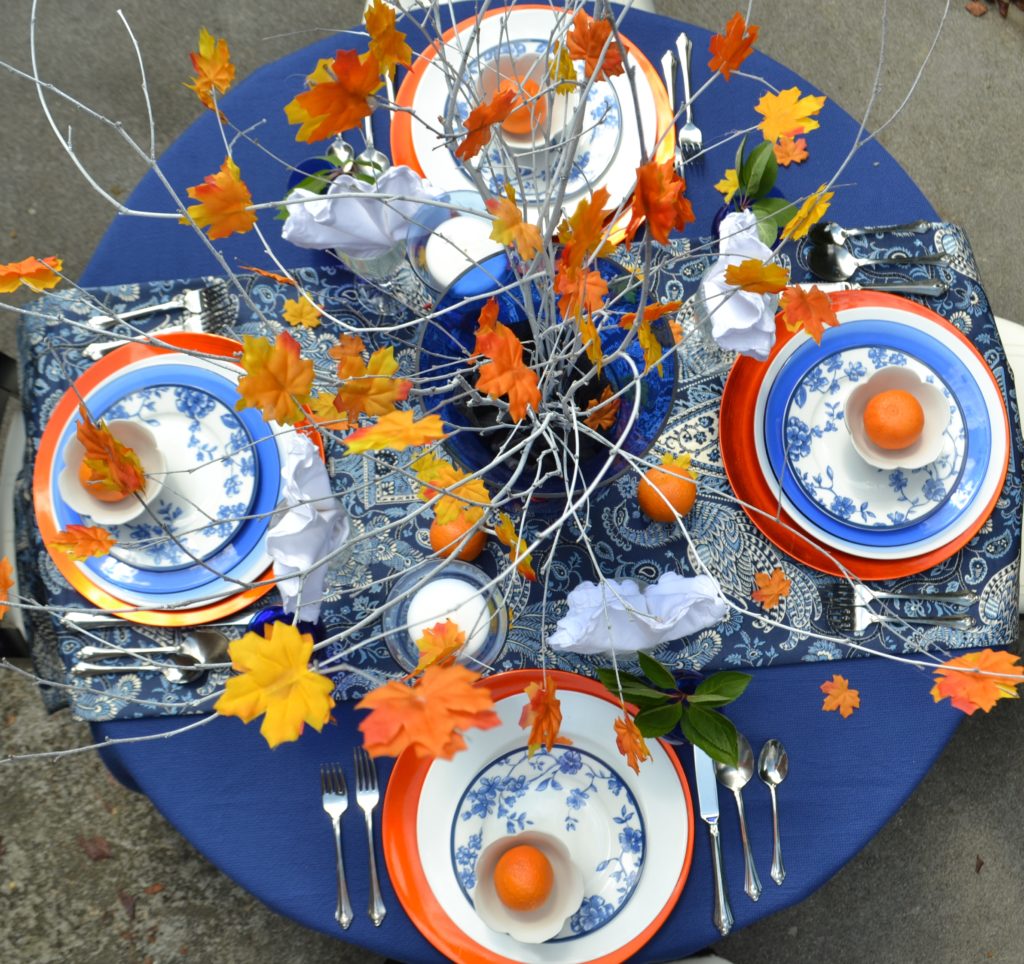 Orange chargers with blue floral plates makes a pretty table top.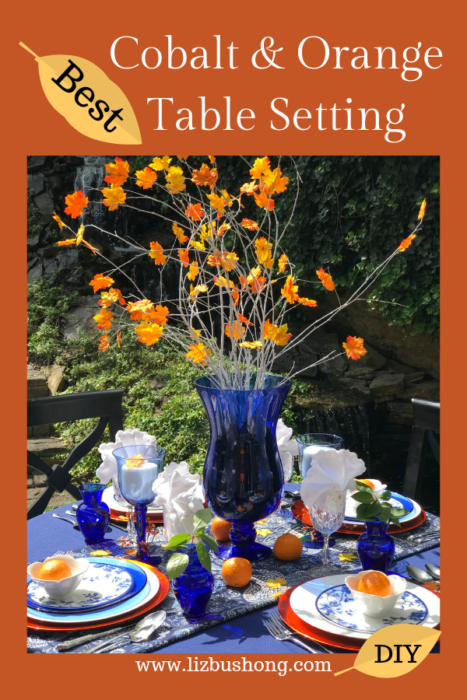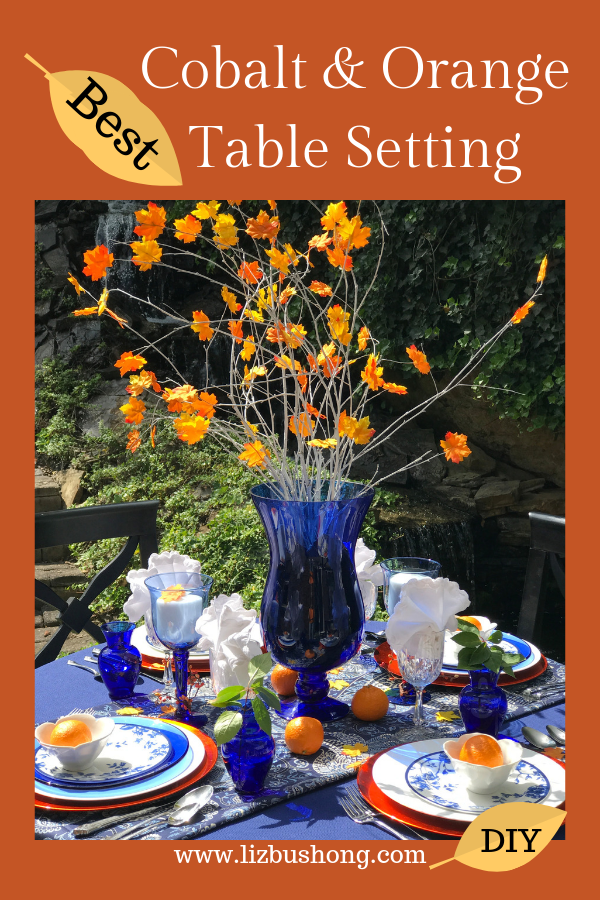 Idea # 7 Bake Something Apple
This cake tastes like a cinnamon sugar doughnut but is filled with apple cider, cinnamon, cardamon and nutmeg.  Drizzled with butter then sprinkled with cinnamon sugar mix.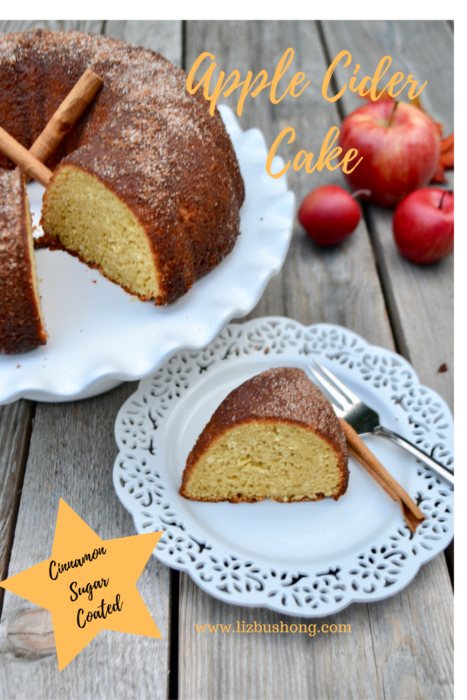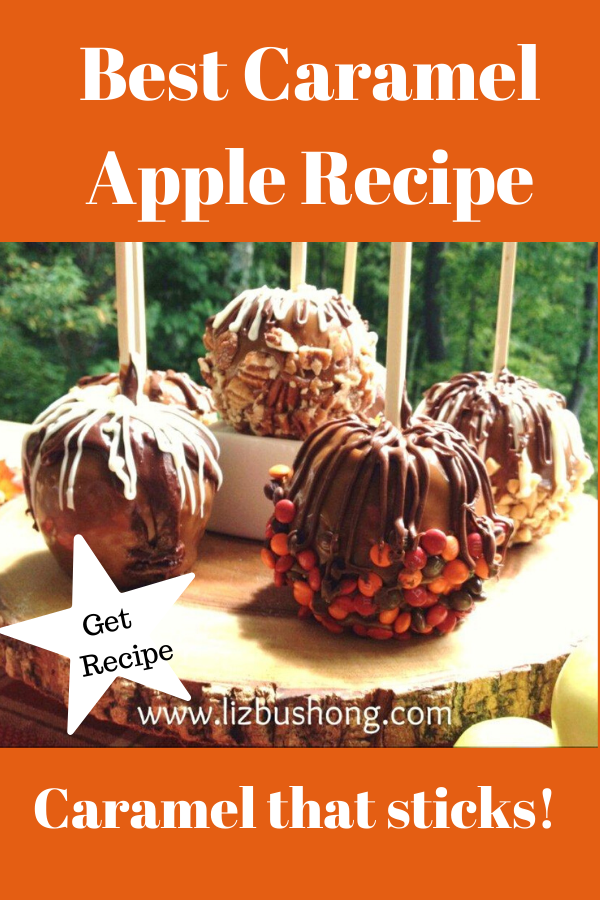 Hope you enjoy this beautiful season!
It's a Wrap!  Puff Pastry that is!  Easy to wrap and bake around a golden delicious apple or galas.