Summertime when entertaining is easy and we have just the ideas for you!  Whether hosting a backyard BBQ, picnic or simple dinner for two you can make it memorable with these effortless recipes, creative table top decor and quick DIY projects.  Take a stroll through these ideas and enjoy the Good Ole Summertime! Entertaining at home will become your favorite summer pastime.

Picnic Foods | Grilling | Cool Beverages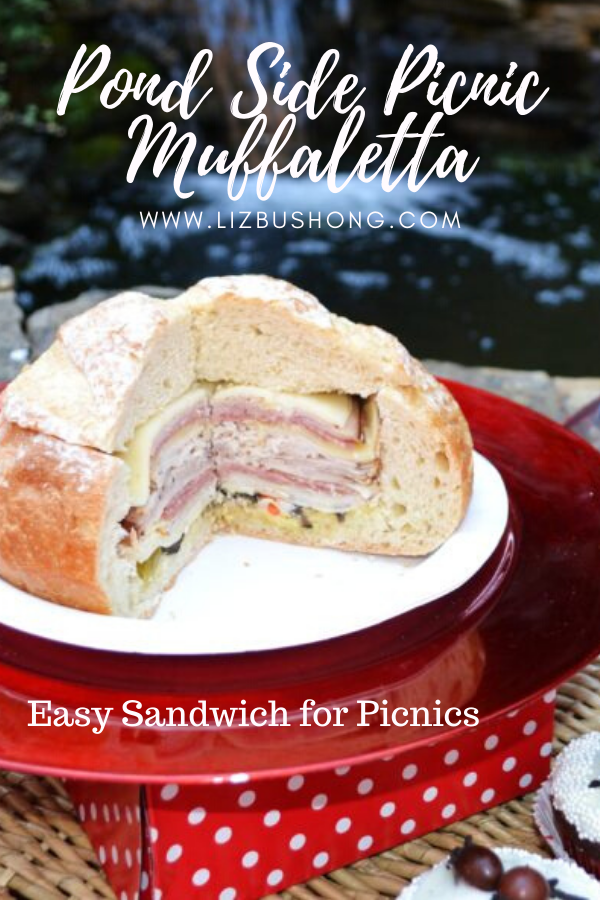 Make-a-day ahead Muffaletta as a round sandwich or mini sliders.  Process the olive relish and layer the meats and cheeses for a beautiful main course.  Individually wrap the sliders for easy serving. Be sure to garnish and serve it up sassy on pretty plates. Get recipe by clicking on the photos.
Headed to the Beach  or the Lake? 
Make these deli beef pockets with garden fresh spread. These can also be made a-head but serve the spread in a jar and not on the sandwich for food safety.  Get recipe by clicking on the photo.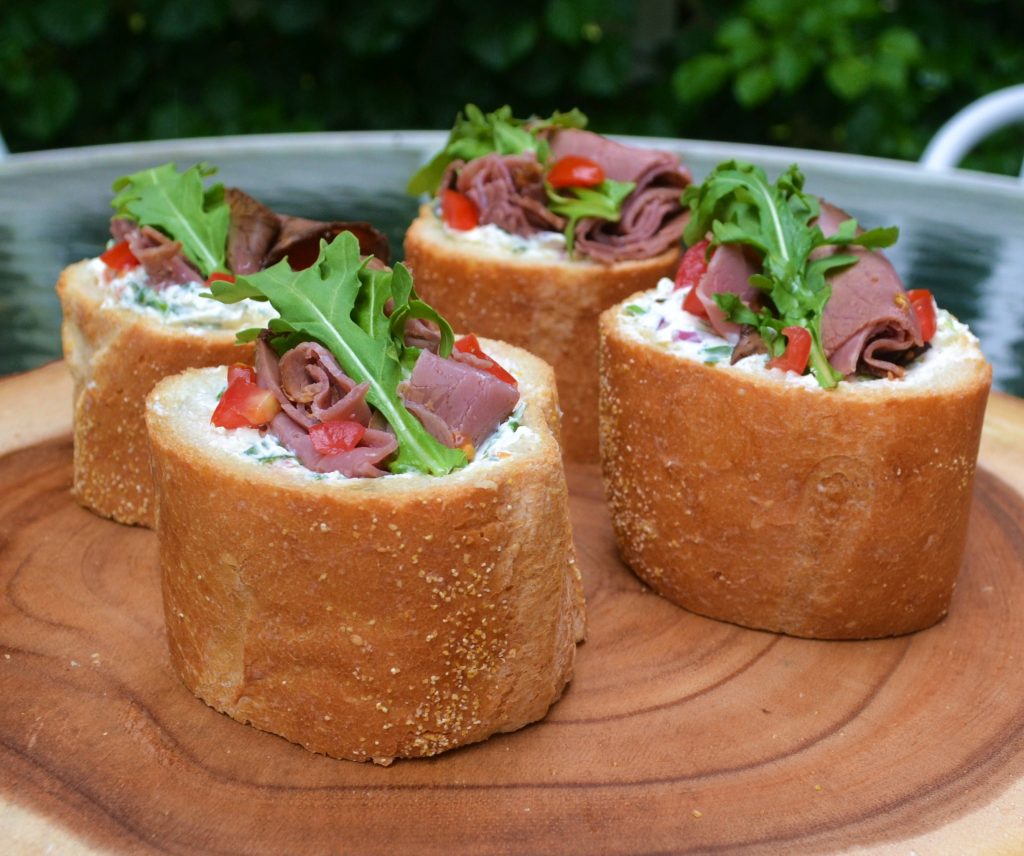 For the Kiddo's create this little creature with deli turkey or ham slices, croissants, cheese balls, fresh carrots and blueberries for accents.  So fun to make and kids of all ages will like the whimsy.  Include a few candy seashells and brown sugar sand for the fun of it.
Just click on photo for recipes.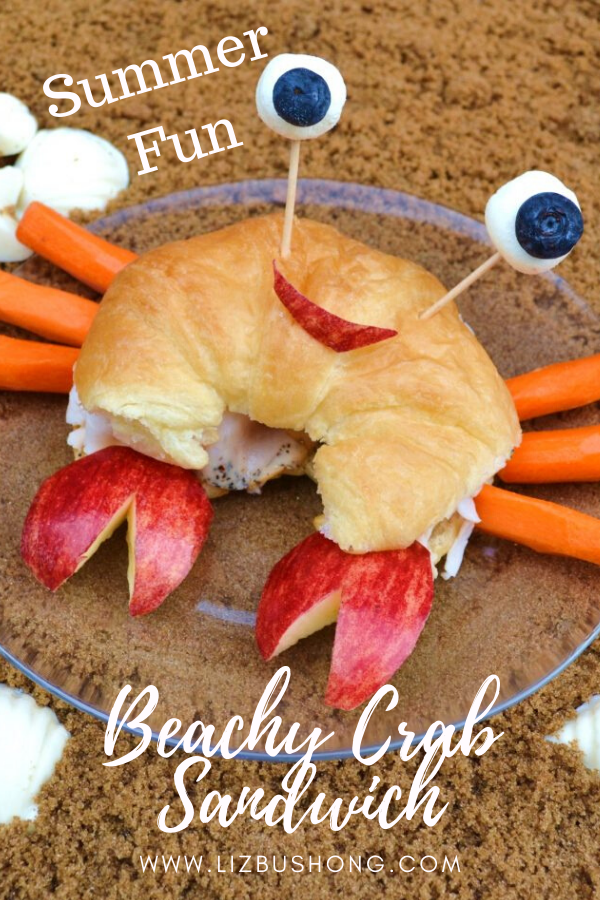 Summer Side Salads for any BBQ/Grilling/Picnics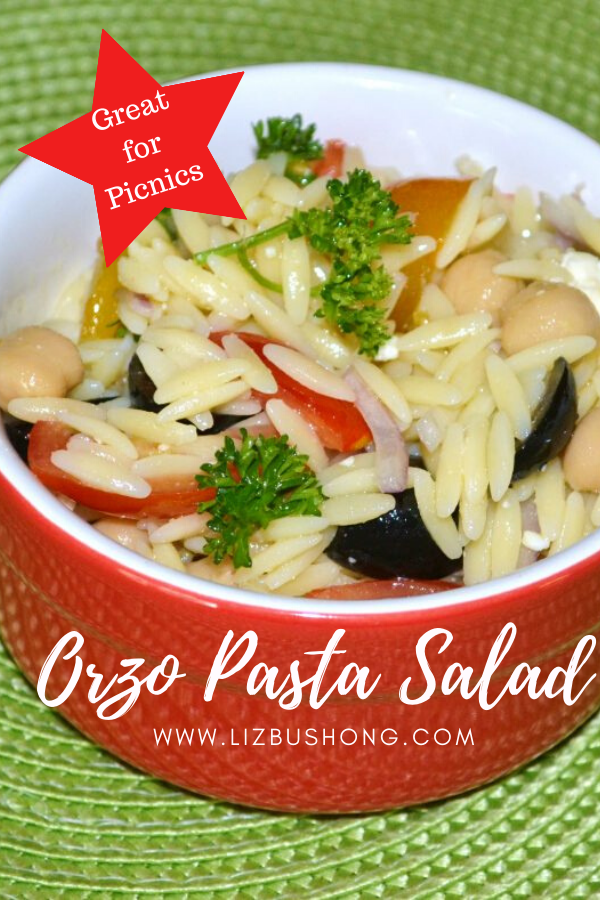 Stir up a batch of Orzo Tomato Salad.  It is a chilled salad and will travel well.  Garbanzo beans, black olives, cooked orzo, red onions , crumbled feta cheese drizzled with Italian dressing is delicious.  Add a squeeze of lemon and zest to give your taste buds a sassy kick.
Serve a more formal salad for dining alfresco with home grown red & yellow tomatoes, watermelon sliced in the round, sugar snap peas, black olives, cubed feta and the best balsamic vinegar you can find.  Its so delicious and refreshing.  The watermelon adds a unique sweetness with the other fruit, tomatoes.   Remember click on photo for recipes.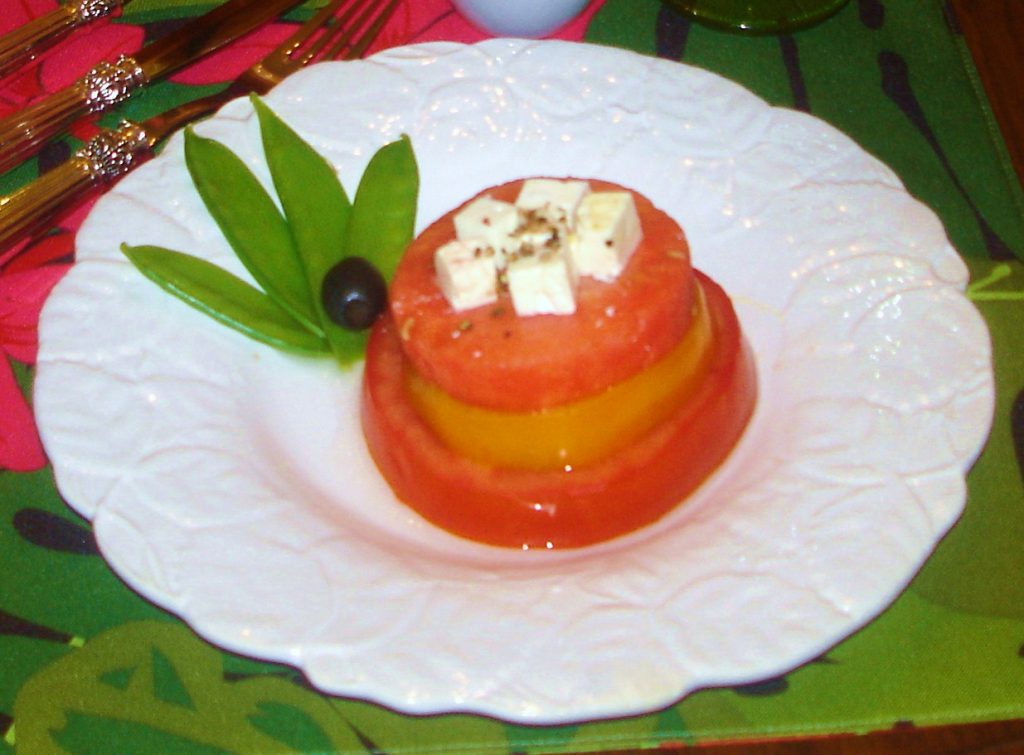 Grilling is Fun!
Take it up a notch and serve Steak and Potato Kabobs.  Pre boil the colorful mini new potatoes so they are fully cooked then stack on a grill skewer.  Toss in olive oil and spices to coat then grill as the steak grills. This steak and kabob entree is easy, fast and pretty for summer entertaining.  Will please every palate especially the men in the group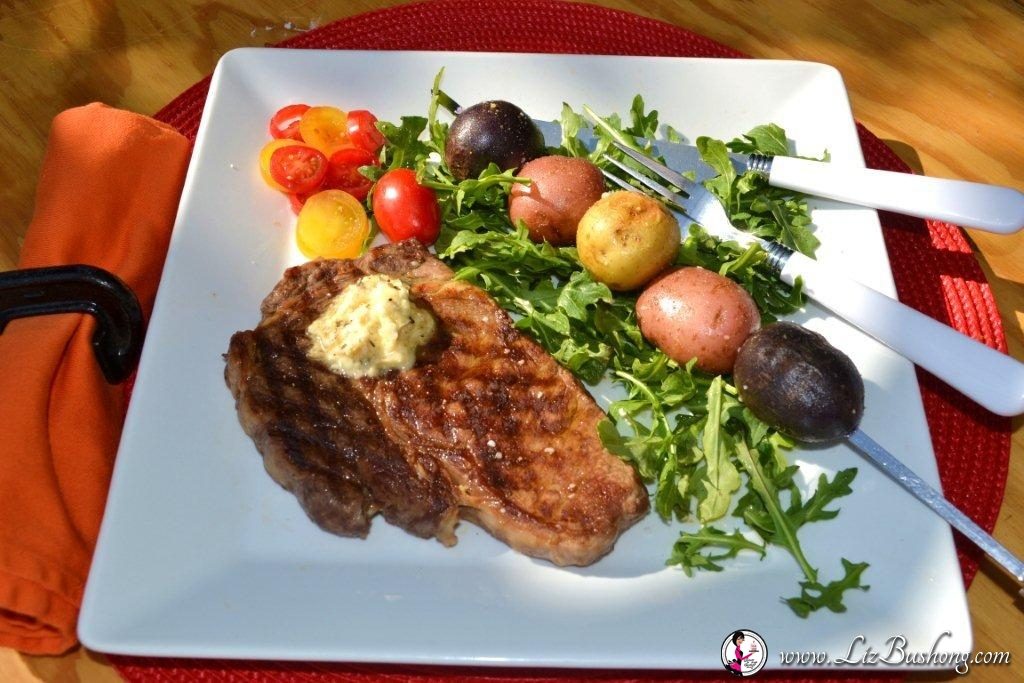 Consider grilling pound cake in cut out shapes for desert with fresh fruit. It is very refreshing and light after a full meal.  Be sure to whipped fresh whipped cream to serve with the cake and fruit combo.  P.S.  In a hurry,  purchase a frozen pound cake and cut out instead of baking one… no heat in the kitchen and fun to cut out into shapes.  Kids would love to help with this project.. just say'n.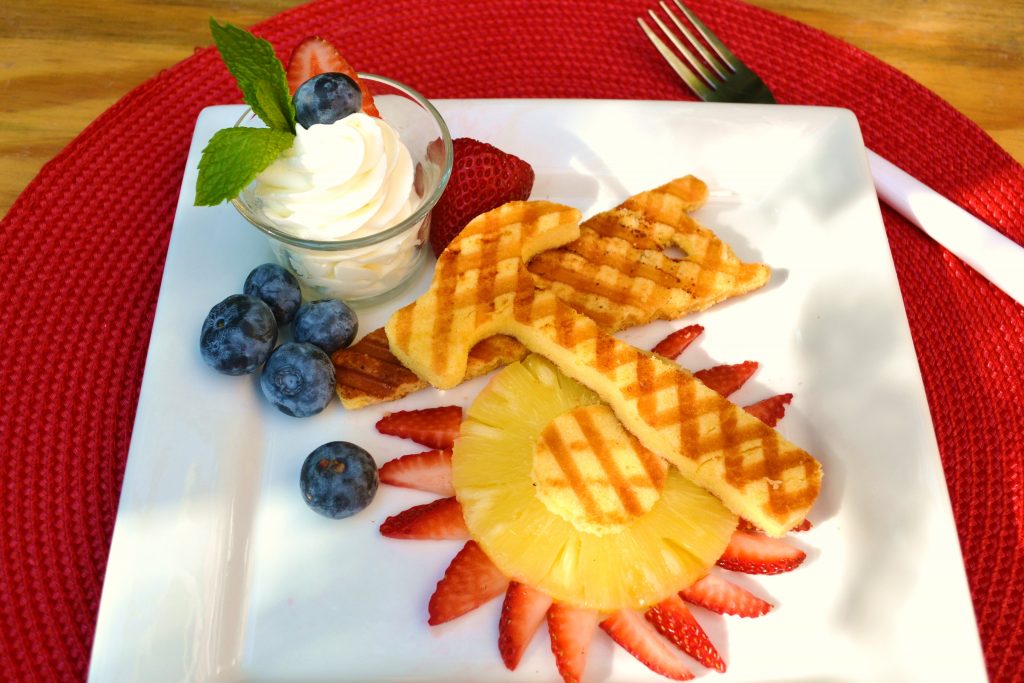 Summer gets hot… Keep Hydrated Drink Flavored Water
Check out these refreshing beverages for summer entertaining.  Use purified water and ice cubes with fresh firm fruits for best flavors and results.  Fruit such as lemon, limes, cranberries, blackberries, cucumbers and apple slices.  Ginger is a great spice to add along with herbs such as mint, rosemary, thyme, and lavender.  Sweeten with fruit juice, stevia or simple syrups.  Serve it up sassy in a  pretty glass pitcher to see all the fruits and cute beverage glasses on a mirror or wooden tray.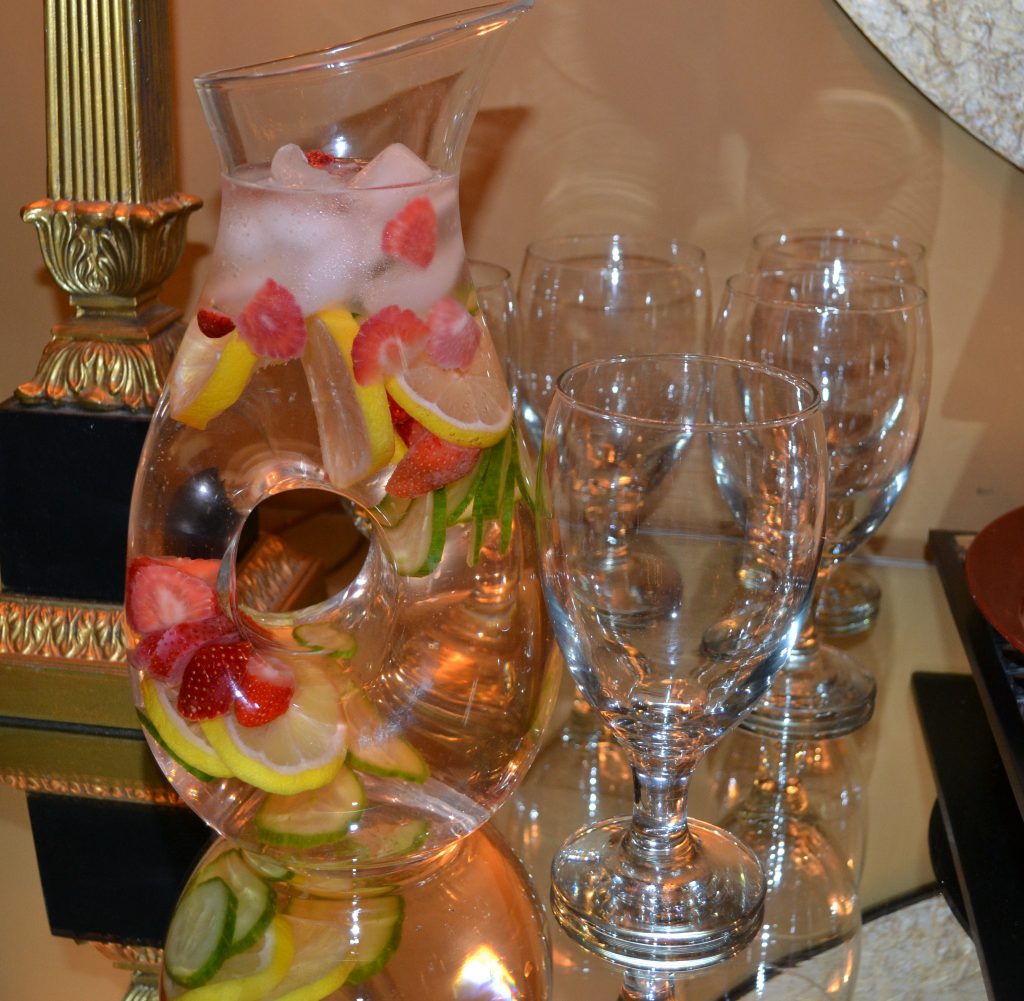 Lemon, Cucumber, and basil with crushed ice makes this lemon infused…almost lemonade outstanding!  To balance the tart lemon flavor, bake a batch of savory scones or serve mini bread rounds with pesto.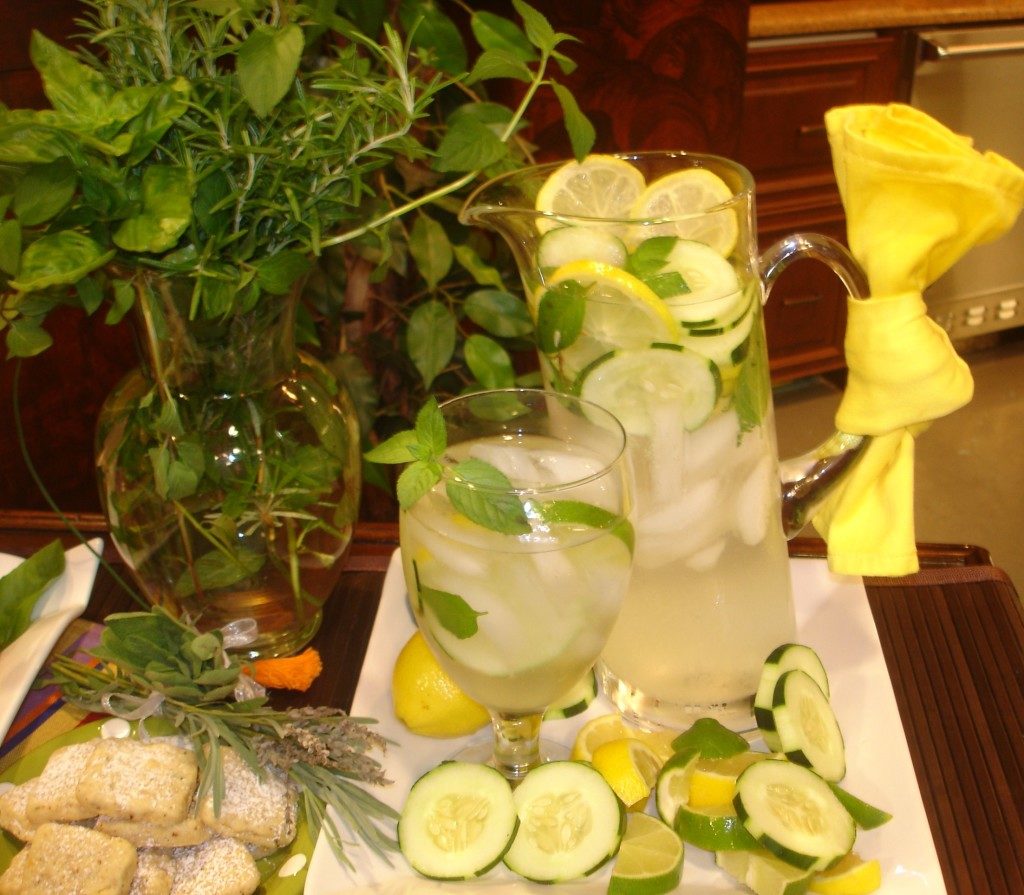 Want More Ideas?  Summer Desserts?   In the meantime watch this new summertime napkin fold/table setting video.  It will be your all time favorite fold for summer entertaining.
Other ideas you might like to try:
Table Top Decor- Rolled Napkin Fold & Centerpiece DIY , click on photo for details.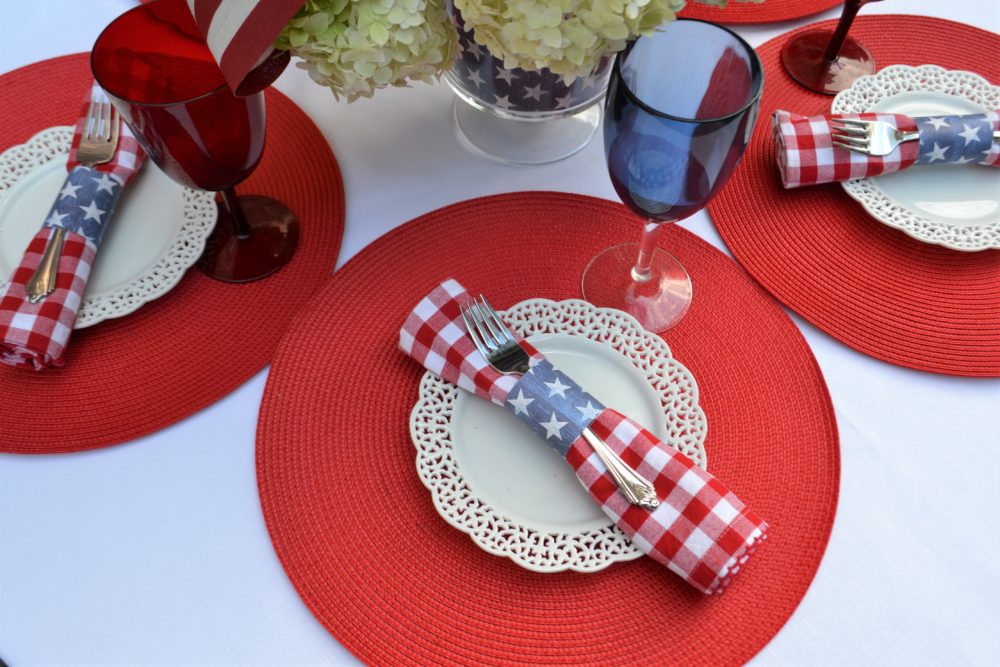 Click on photos for details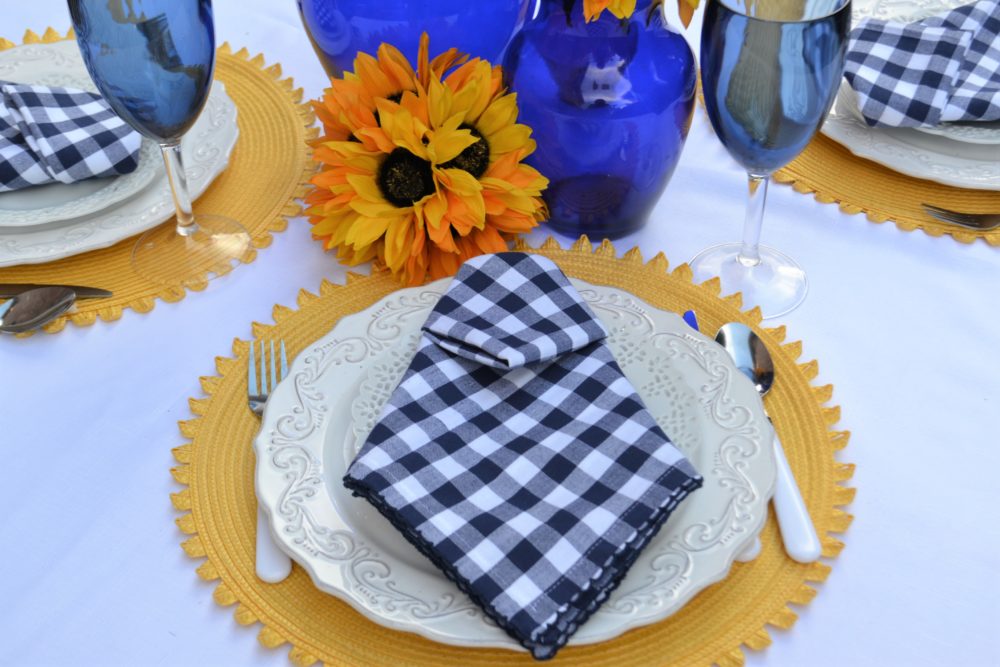 Happy Summer Entertaining!
Be sure to pin and subscribe to You tube channel/pinterest/instagram