Tis the Season for Christmas Gift Giving & Planning Checklist.  Here is a special checklist you can download for free to help with all of your Christmas events.  Easy to print and use. Individual festive pages for you to organize and fill in.
Planning for Christmas can be overwhelming but to keep that at bay, put on some Christmas music, sip on a cup of hot chocolate, grab your computer and these checklists.
Enjoy this special checklist for Christmas!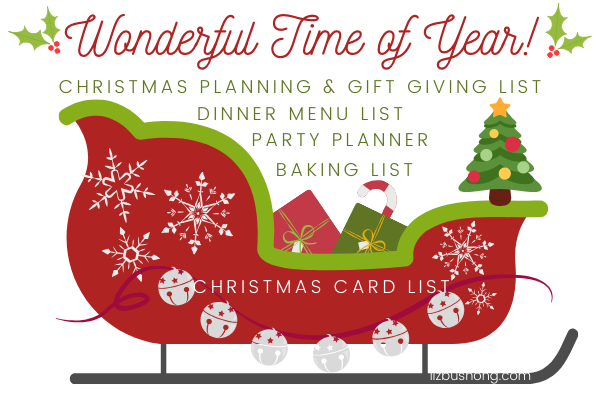 Other Ideas you might like to try: