Bring blooming bulbs inside for a DIY Spring Bulb Arrangement.  Tall yellow tulips, purple hyacinths, and primrose create a lovely centerpiece for a spring table setting.  Cobalt blue plates and yellow accents including the dessert focus on bright spring colors.   As well as flowering bulbs a cute little yellow faucet pick drips with a water prism to add to the Spring DIY Bulb Arrangement, even JJ the bunny welcomes Spring.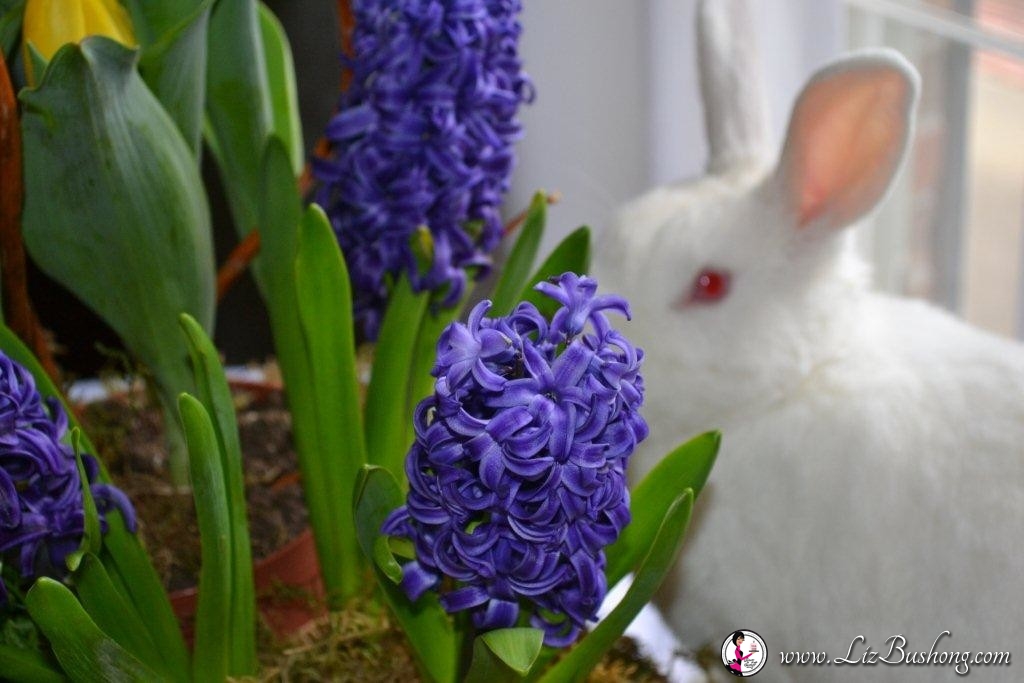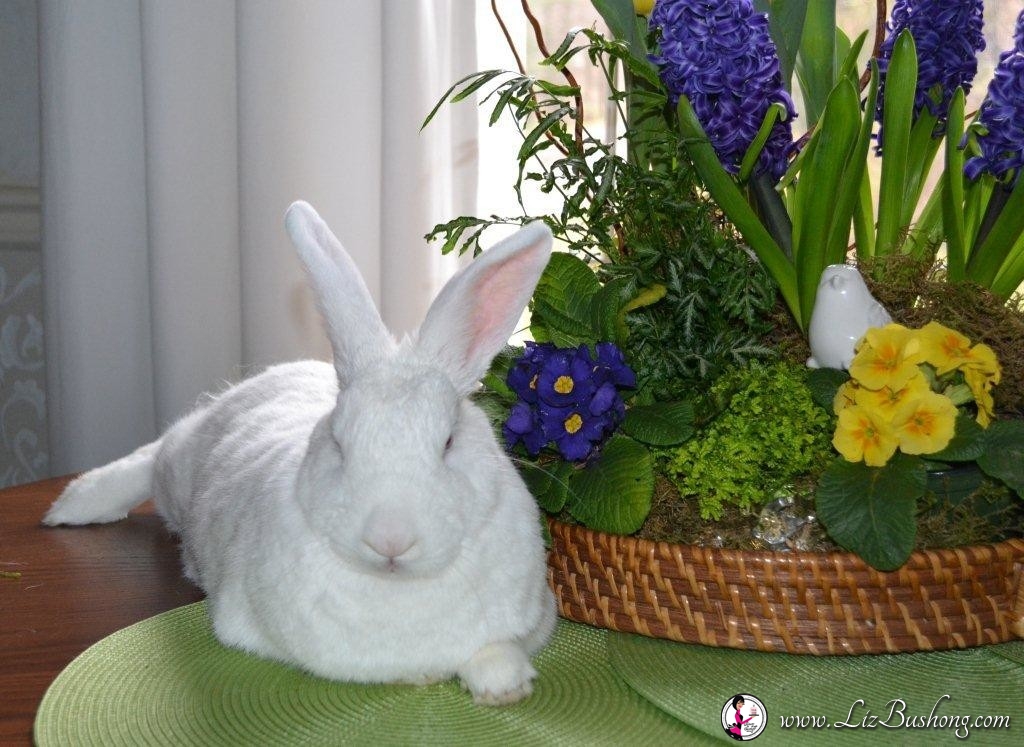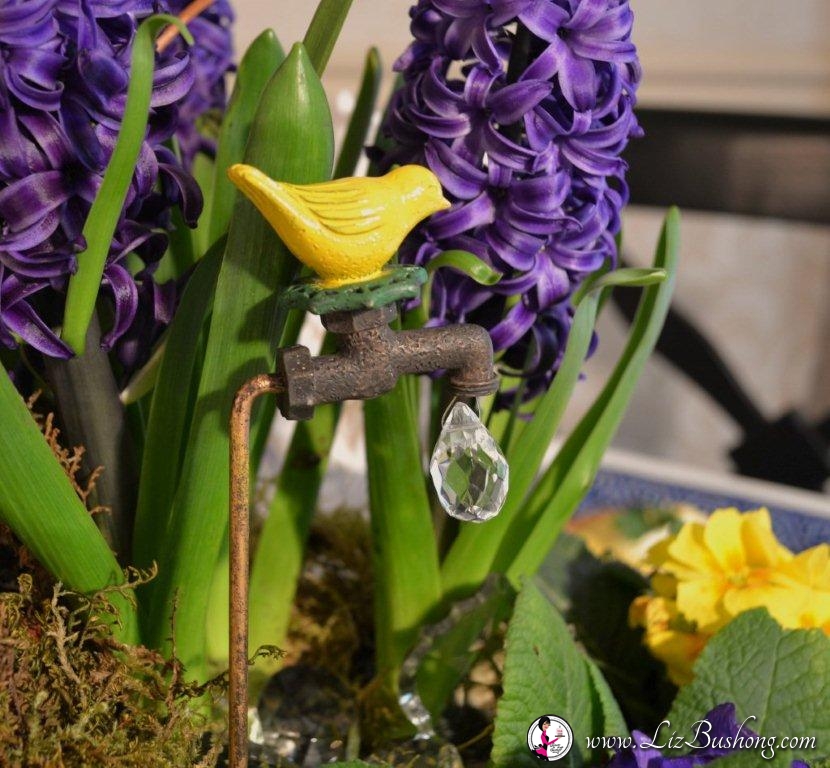 Living Yellow tulips, purple-blue hyacinths, moss, ferns and primrose arranged in wicker flat basket for a pretty Spring Tablescape, notice the yellow faucet with tear drop prism.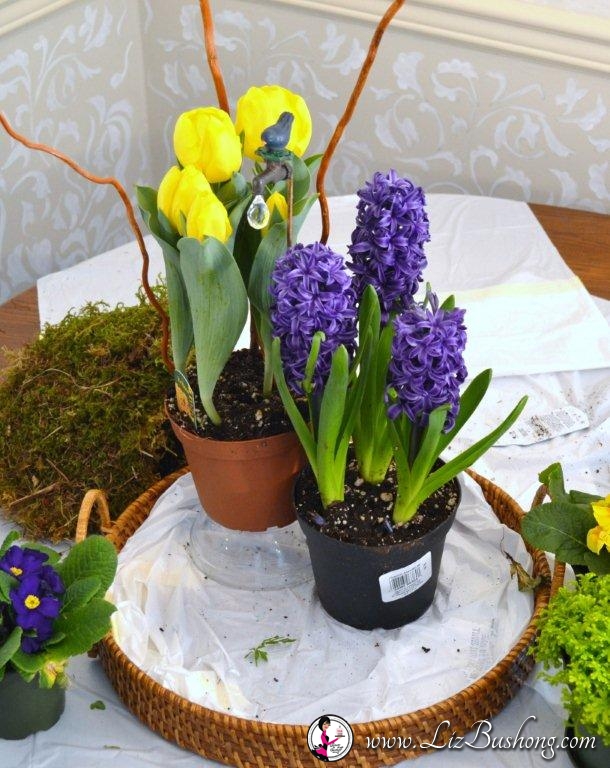 DIY Spring Bulb Arrangement| Building the Base
Select 5-7 potted Spring flowers plus 2 ground cover green plants, like small leaf ivy and ferns. You will also need moss, reindeer moss, curly twigs and cute pick for spring.
Begin with a simple round edged flat bottom basket with no handle. This will be your base of the arrangement.
Line the basket bottom with a trash bag to water proof and protect your dining table.
Add custard cup or turned over small bowl to help with elevation of the forced bulb potted flowers.
Arrange flowers and insert twigs into a the largest potted flower in basket, cover tops of containers with moss.  Fill in any bare spots with moss. Add floral pick if desired.  I found the little white bird at Pier 1.
Water arrangement every other day.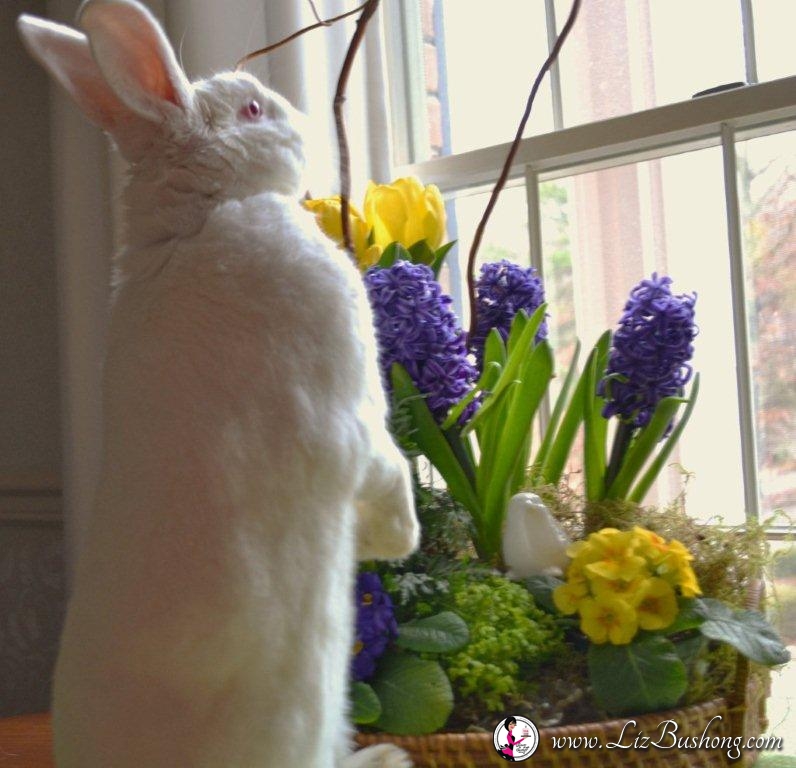 My Sweet Bunny JJ.. couldn't believe I got this photo shot!  Thank you JJ.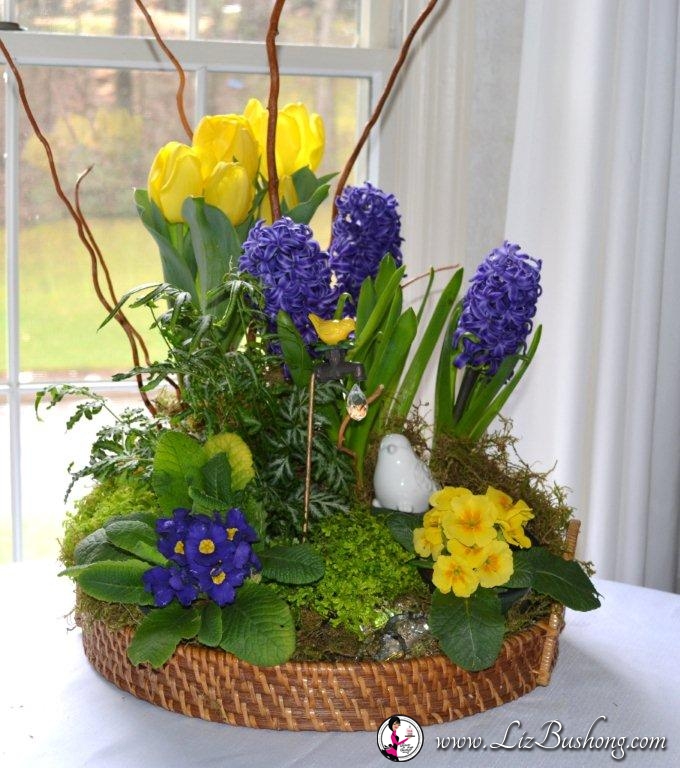 Other Ideas you might like: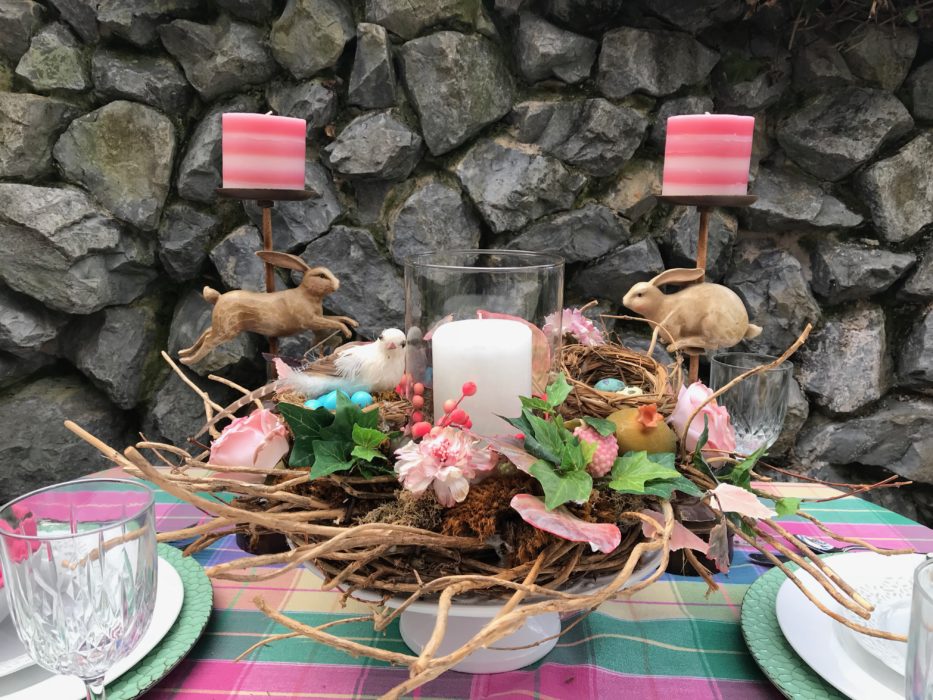 DIY| How to make this spring wreath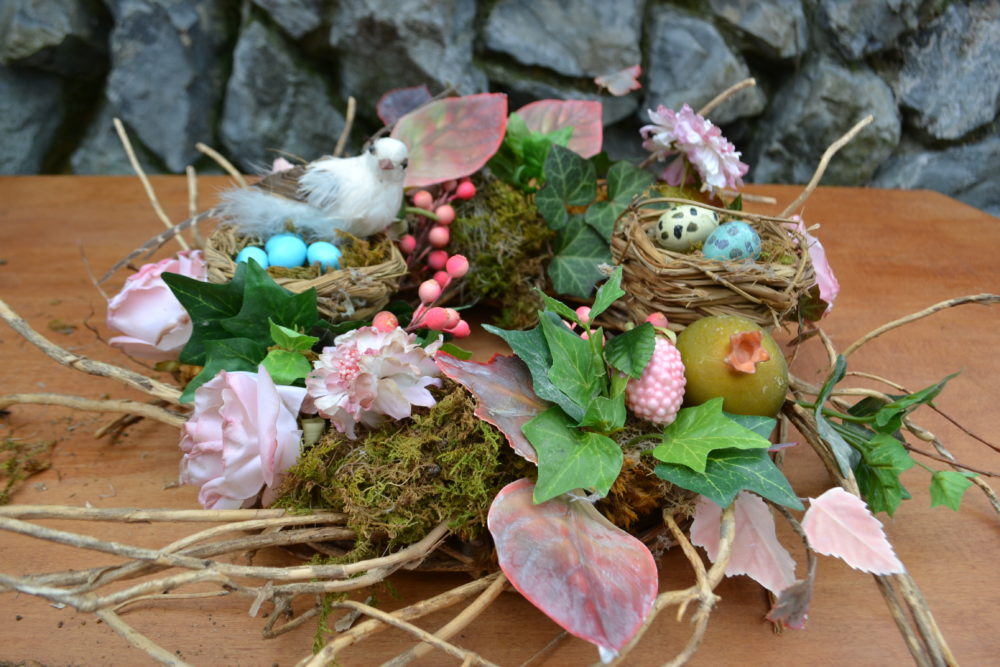 Let me know what you create for your spring table.   XO Liz