Anytime is a great time to freshen your kitchen.  Crisp blue and white color scheme makes everyone happy.  Simple ways to freshen your kitchen includes clearing the counters of all clutter.  Store large appliances inside the cabinets if you can, or someplace that will take up less counter space and give your kitchen a good through all cleaning.  Decorate the counter by creating small groupings called vignettes using blue and white dinnerware.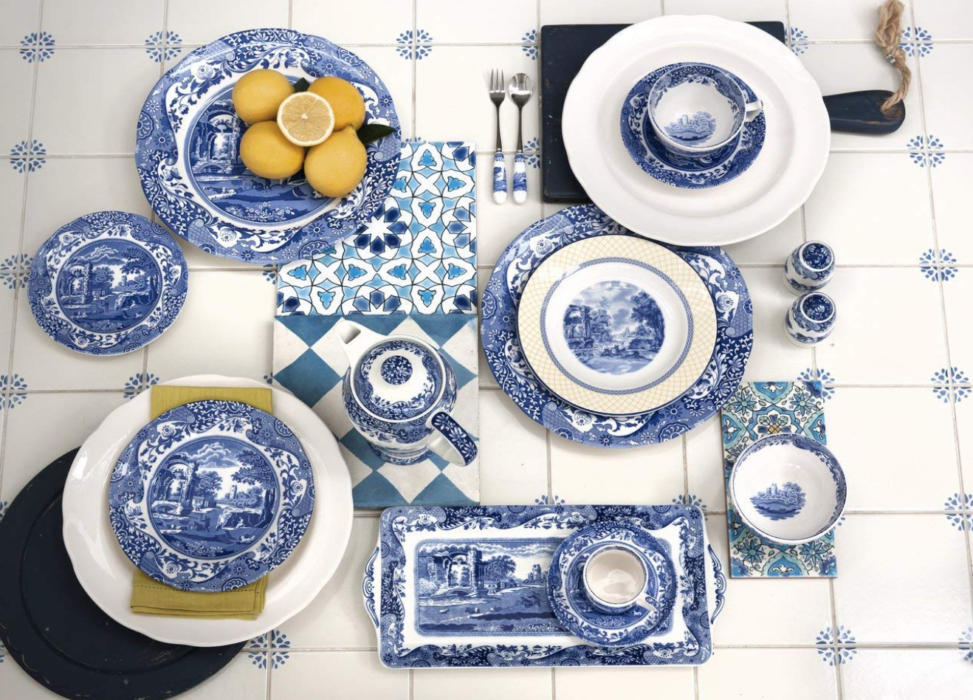 The vignette can be very simple, such as a large white bowl of lemons or limes. Add the classic white dinner plate on a large easel with a small blue salad plate in front of the  dinner plate.  This is your anchor piece for the counter, next add two smaller blue and white plates, cups, mugs, or tea pot.
Grouping accessories in three is a great practice for creating pretty vignettes.  Usually the vignette or grouping is in the corner space of the counter or midway if counter is long.
You can get started with blue and white with these pretty salad plates.  They are a great price point and the perfect blue for accessorizing.
Notice how mixing blue and white patterns with geometrics  like squares and diamonds add a great contrast to the all over pattern of the plates. You can mix pattern on pattern as long as you stay in the same color family or contrast color family.  For example, yellow or lime green diamond napkins in the right hue would be pretty.
One final thought, start collecting white dinnerware, plates, large bowls, serving platters, cups/saucers for endless decorating/accessorizing options.  Your kitchen will look put together and your table will always be lovely.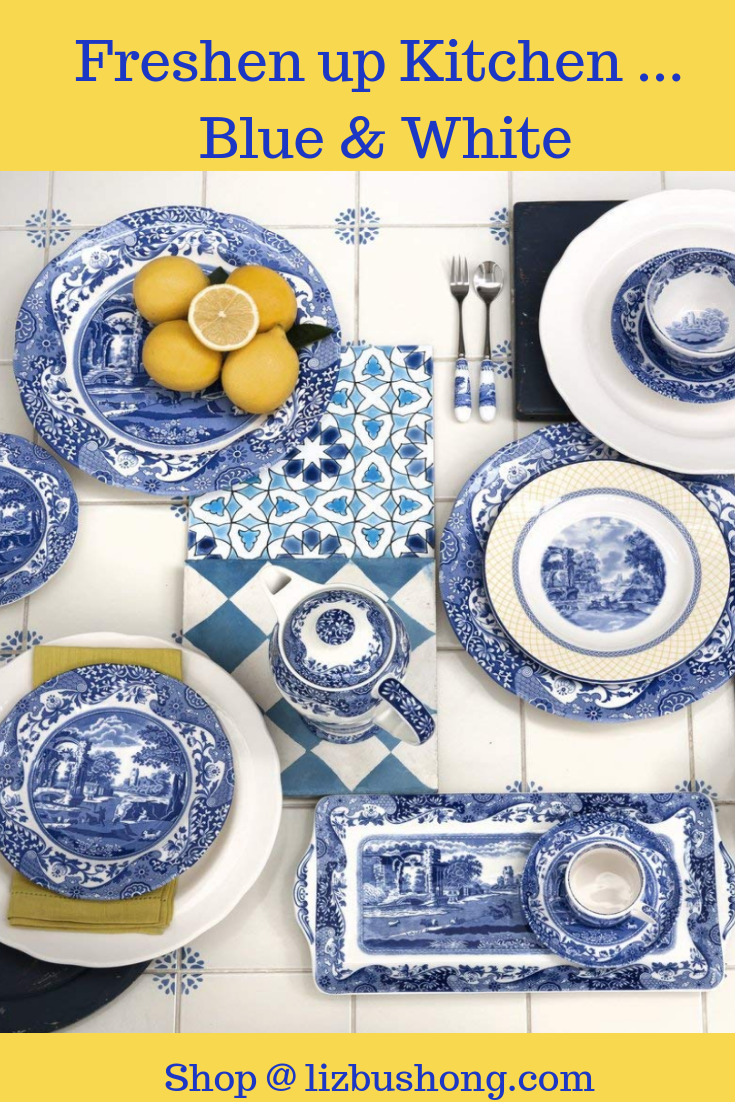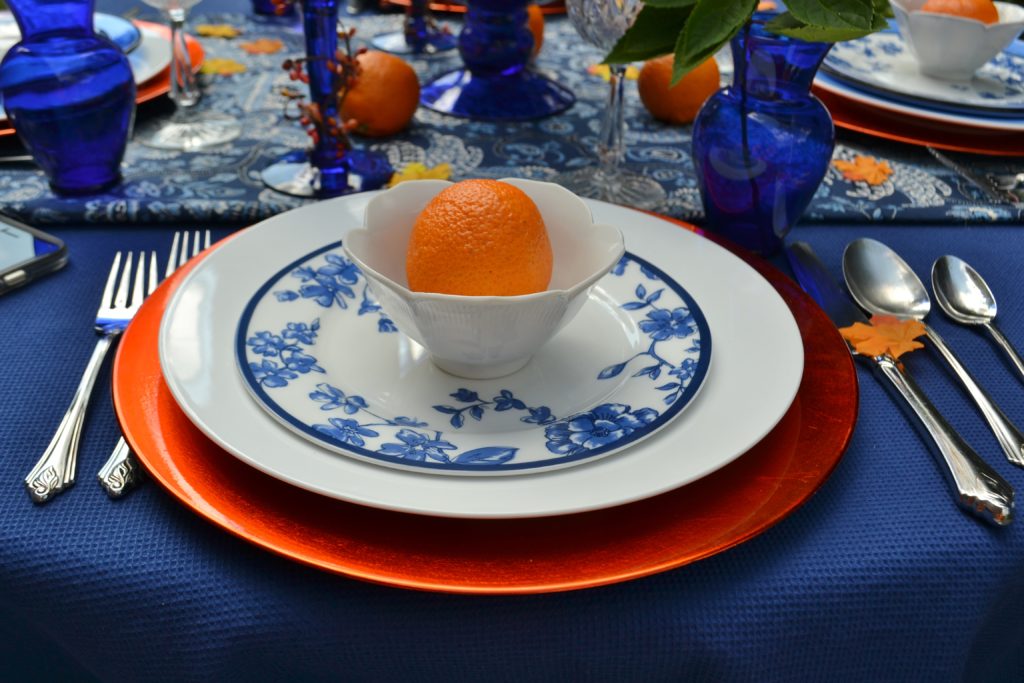 Helping you Make a Statement, Make it Sassy and Make it Yours! ®
Other ideas you might like to try:
9 Hot Pink, Black and White Office Decor Ideas