President Donald J. Trump Comes to Johnson City, TN Monday, October 1st.  Our city with a population of 66,000 was overwhelmed with the arrival of President Trump.  With 19,000 requested tickets, 10,000 people gathered inside the arena with 20,000 on the grounds waiting to hear the President.  The crowd was ecstatic with excitement in anticipation and didn't mind the long lines or hours standing in those lines.  The weather was perfect with partly cloudy skies, slight breeze and no rain.  It was hot at times but worth the wait.  Most could not find a parking space so like us… we walked to the event.  Our walk was 20 minutes.  We had driven to the event, but was not able to park anyplace.. so we drove back home, parked the car and walked.
Here is a video clip of the event.  ( If you look closely, you will see me in a hot pink jacket standing far right on the risers behind the President.)  This was an opportunity I will never forget and to be standing behind his Presidential platform was evidence of the favor of God.  I was the last person allowed to sit on the risers. ( We didn't sit during the rally , we stood the entire time). No ticket or special invitation to be on the risers, just determination to be at the right place at the right time. with a lot of prayer prior to the event.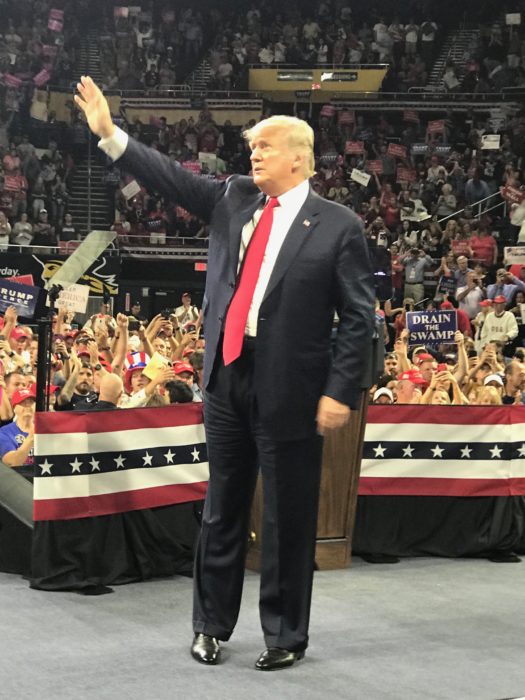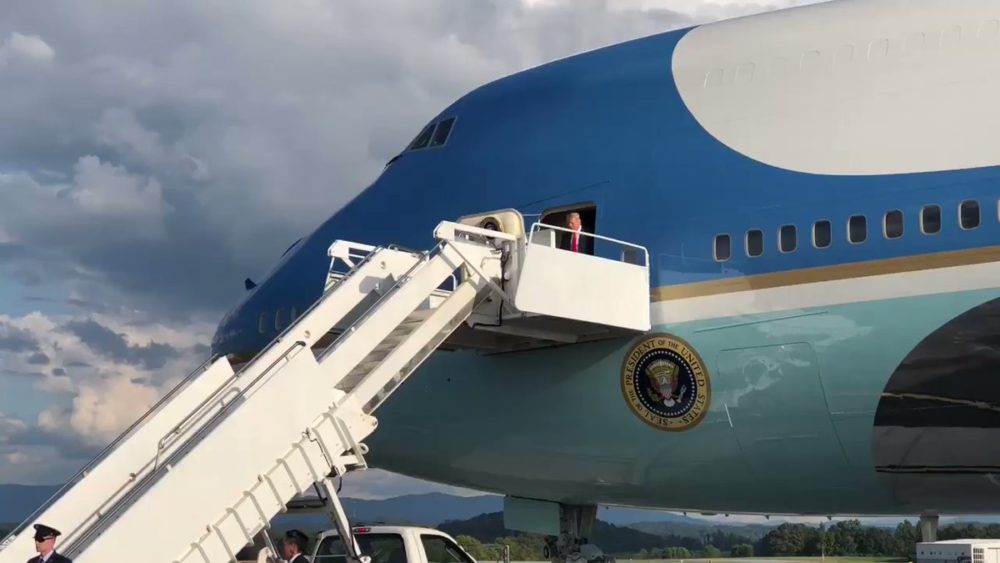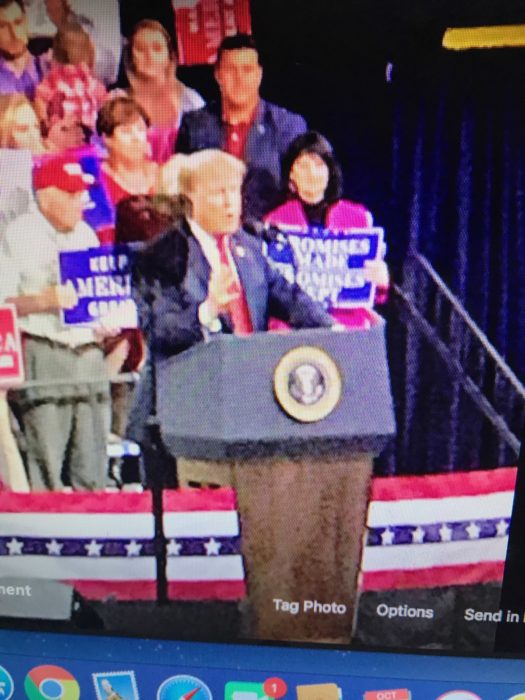 First Photo was taken by Liz Bushong.  Air Force One photo taken from Donald J. Trump's Twitter feed, last Photo was sent to me from my friend, Susan Burns.