Watch this video on how to set beautiful Easter table with these Simple Ideas for a Table Setting; a rose folded napkin, nest centerpiece and festive dessert.  Just in time for Easter and spring festivities.  Join  Liz, Natalie and Brittany on the set of Daytime Blue ridge as we share these simple ideas.
Ideas include the pink napkin folded like a rose, a floral grapevine wreath for a centerpiece and a striped triple layer dessert that stay in the same color scheme as the table.  So easy and so fun to create.  The setting begins with a plaid bright Easter filled color schemed table cloth, followed by crackled finished chargers with the classic white dinner plate and rose napkin secured in a small decorative cup. Check out more ideas below.
Other Easter Ideas you might like to try;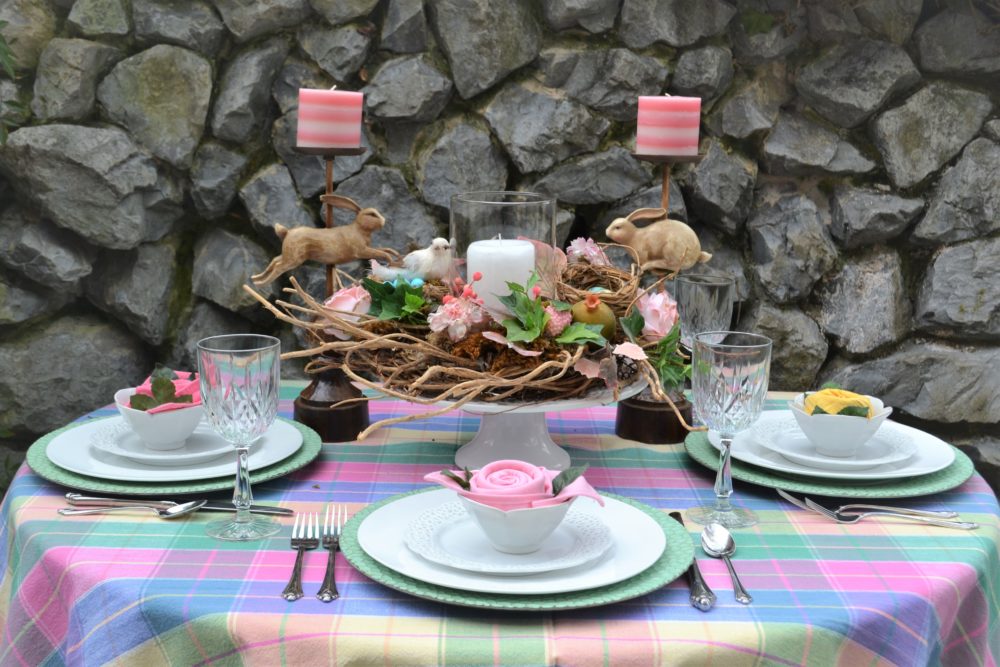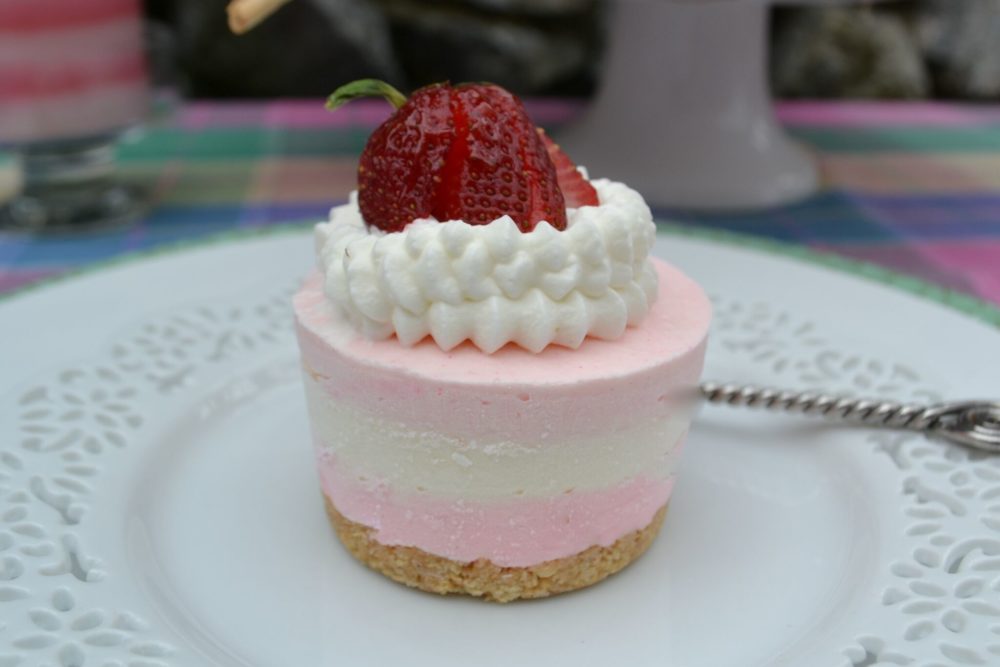 Want to see more great ideas?  Here is a link for Easter Party Ideas created by Proflowers.com.   You will love these ideas and while you are there, think about a bouquet for your Spring Centerpiece.
Other  helpful links for "Getting the look".
Crackled Chargers:   Hobby Lobby
Easter Wreath- Not the wreath used in photos but good substitute.
Candlesticks– Not the bunny candlesticks but pretty tall glass globes.
Tablecloth– Not the tablecloth in photo but good substitute.
Jumbo Silicone Muffin Pan– For Mini Cheesecake dessert
Have a wonderful Easter!   XO Liz