Strawberry Mock Romanoff is a light cream cheese and orange flavored alcohol free dessert with sliced strawberries instead of macerating the berries. Chocolate sauce is served in the bottom of a champagne glass with the filling and sliced strawberry as a garnish.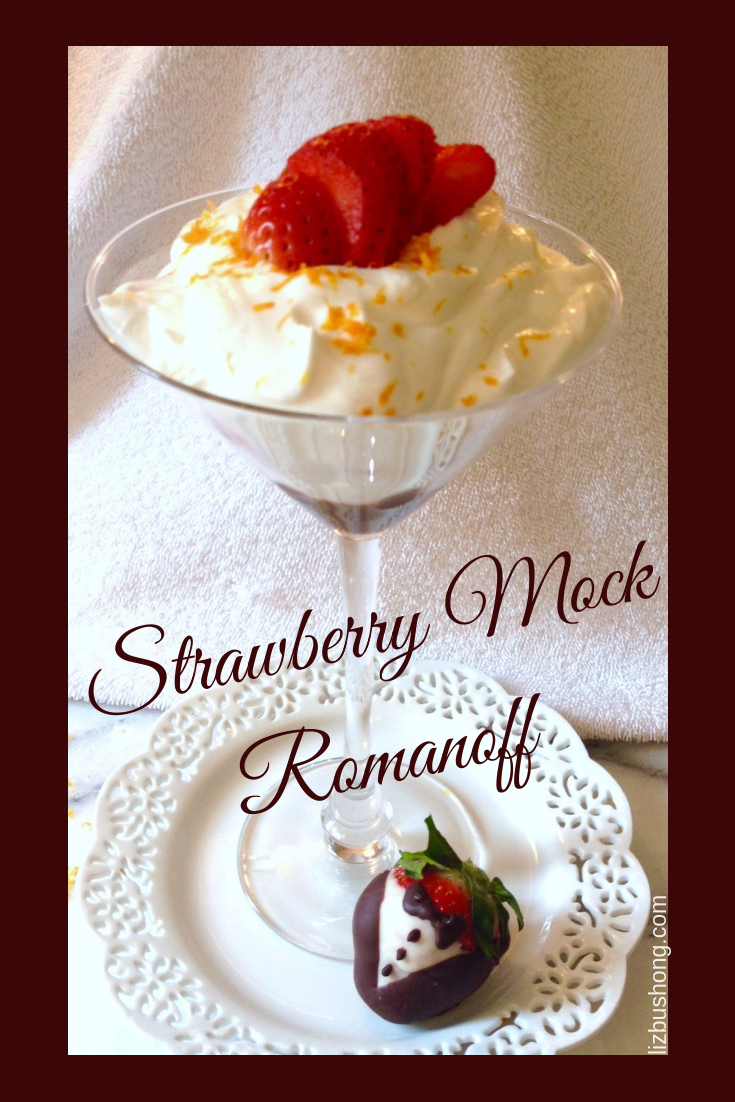 Print
Strawberry Mock Romanoff
1–1/2 cups Whipping Cream-divided
1 teaspoon orange extract
1/3 cup orange juice
¼ cup powdered sugar
1-quart fresh strawberries, hulled, cut into halves
 Chocolate Sauce
1-ounce Hershey Chocolate bar- special dark or milk
6 Tablespoons half and half
4 Tablespoons butter- not margarine
2 teaspoons orange extract
Instructions
In food processor or mixer cream together the cheese and one cup whipping cream, extract, juice and sugar to combine.
Whip remaining ½ cup whipping cream in separate bowl fold the two cream mixtures together.  Gently fold in the prepared strawberries.
Serve with chocolate sauce.  Store in refrigerator covered.  Serve in champagne glasses or individual glass serving bowls.
Chocolate Sauce: Melt chocolate and half and half in top of double boiler over hot, but not boiling water.  Stir to melt, add, extract and butter.  Stir to combine.  Serve warm sauce.  Keeps well in refrigerator
Notes
Serve with a tuxedo strawberry for a finishing touch.
---