[vc_row column_padding="false" content_placement="middle" section_color="light-bg"][vc_column][ultimate_heading main_heading=" Get Free Download- Top 7 Essential Table Scape Ideas featuring Black, White with Pops of Color as published in Creative Table Ideas." main_heading_color="#d81370″ main_heading_font_size="desktop:40px;" main_heading_margin="margin-top:140px;" sub_heading_font_size="desktop:30px;" margin_design_tab_text=""]
Enter your email below-  for Free Updates and More!
Join us for Food & Table Scapes/Home Decor & DIY Ideas.
Please download now…for a free pdf of Creative Table Ideas as my
Gift to You!  Thank you for visiting my site.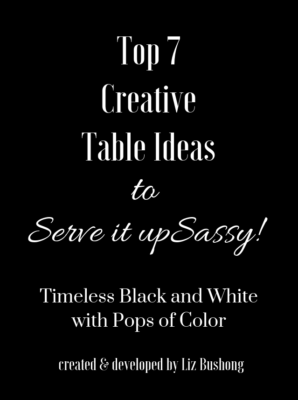 Our privacy policy to prospective subscribers, your information will not be sold to third parties upon your submission.
[/ultimate_heading][thb_gap height="30″][vc_row_inner content_placement="middle" css=".vc_custom_1528210403158{padding: 20px !important;background-color: #f2f2f2 !important;}"][vc_column_inner][vc_raw_html]JTNDJTIxLS0lMjBCZWdpbiUyME1haWxDaGltcCUyMFNpZ251cCUyMEZvcm0lMjAtLSUzRSUwQSUzQ2xpbmslMjBocmVmJTNEJTIyJTJGJTJGY2RuLWltYWdlcy5tYWlsY2hpbXAuY29tJTJGZW1iZWRjb2RlJTJGY2xhc3NpYy0xMF83LmNzcyUyMiUyMHJlbCUzRCUyMnN0eWxlc2hlZXQlMjIlMjB0eXBlJTNEJTIydGV4dCUyRmNzcyUyMiUzRSUwQSUzQ3N0eWxlJTIwdHlwZSUzRCUyMnRleHQlMkZjc3MlMjIlM0UlMEElMDklMjNtY19lbWJlZF9zaWdudXAlN0JiYWNrZ3JvdW5kJTNBJTIzZmZmJTNCJTIwY2xlYXIlM0FsZWZ0JTNCJTIwZm9udCUzQTE0cHglMjBIZWx2ZXRpY2ElMkNBcmlhbCUyQ3NhbnMtc2VyaWYlM0IlMjAlN0QlMEElMDklMkYlMkElMjBBZGQlMjB5b3VyJTIwb3duJTIwTWFpbENoaW1wJTIwZm9ybSUyMHN0eWxlJTIwb3ZlcnJpZGVzJTIwaW4lMjB5b3VyJTIwc2l0ZSUyMHN0eWxlc2hlZXQlMjBvciUyMGluJTIwdGhpcyUyMHN0eWxlJTIwYmxvY2suJTBBJTA5JTIwJTIwJTIwV2UlMjByZWNvbW1lbmQlMjBtb3ZpbmclMjB0aGlzJTIwYmxvY2slMjBhbmQlMjB0aGUlMjBwcmVjZWRpbmclMjBDU1MlMjBsaW5rJTIwdG8lMjB0aGUlMjBIRUFEJTIwb2YlMjB5b3VyJTIwSFRNTCUyMGZpbGUuJTIwJTJBJTJGJTBBJTNDJTJGc3R5bGUlM0UlMEElM0NkaXYlMjBpZCUzRCUyMm1jX2VtYmVkX3NpZ251cCUyMiUzRSUwQSUzQ2Zvcm0lMjBhY3Rpb24lM0QlMjJodHRwcyUzQSUyRiUyRmxpemJ1c2hvbmcudXMxMC5saXN0LW1hbmFnZS5jb20lMkZzdWJzY3JpYmUlMkZwb3N0JTNGdSUzRDRmZTNjYjMzMzQ3M2M5MjEzZTIyZTMyNDIlMjZhbXAlM0JpZCUzRGZiNDVlMTJmYzklMjIlMjBtZXRob2QlM0QlMjJwb3N0JTIyJTIwaWQlM0QlMjJtYy1lbWJlZGRlZC1zdWJzY3JpYmUtZm9ybSUyMiUyMG5hbWUlM0QlMjJtYy1lbWJlZGRlZC1zdWJzY3JpYmUtZm9ybSUyMiUyMGNsYXNzJTNEJTIydmFsaWRhdGUlMjIlMjB0YXJnZXQlM0QlMjJfYmxhbmslMjIlMjBub3ZhbGlkYXRlJTNFJTBBJTIwJTIwJTIwJTIwJTNDZGl2JTIwaWQlM0QlMjJtY19lbWJlZF9zaWdudXBfc2Nyb2xsJTIyJTNFJTBBJTA5JTNDaDIlM0VTdWJzY3JpYmUlMjB0byUyMG91ciUyMG1haWxpbmclMjBsaXN0JTNDJTJGaDIlM0UlMEElM0NkaXYlMjBjbGFzcyUzRCUyMmluZGljYXRlcy1yZXF1aXJlZCUyMiUzRSUzQ3NwYW4lMjBjbGFzcyUzRCUyMmFzdGVyaXNrJTIyJTNFJTJBJTNDJTJGc3BhbiUzRSUyMGluZGljYXRlcyUyMHJlcXVpcmVkJTNDJTJGZGl2JTNFJTBBJTNDZGl2JTIwY2xhc3MlM0QlMjJtYy1maWVsZC1ncm91cCUyMiUzRSUwQSUwOSUzQ2xhYmVsJTIwZm9yJTNEJTIybWNlLUVNQUlMJTIyJTNFRW1haWwlMjBBZGRyZXNzJTIwJTIwJTNDc3BhbiUyMGNsYXNzJTNEJTIyYXN0ZXJpc2slMjIlM0UlMkElM0MlMkZzcGFuJTNFJTBBJTNDJTJGbGFiZWwlM0UlMEElMDklM0NpbnB1dCUyMHR5cGUlM0QlMjJlbWFpbCUyMiUyMHZhbHVlJTNEJTIyJTIyJTIwbmFtZSUzRCUyMkVNQUlMJTIyJTIwY2xhc3MlM0QlMjJyZXF1aXJlZCUyMGVtYWlsJTIyJTIwaWQlM0QlMjJtY2UtRU1BSUwlMjIlM0UlMEElM0MlMkZkaXYlM0UlMEElM0NkaXYlMjBjbGFzcyUzRCUyMm1jLWZpZWxkLWdyb3VwJTIyJTNFJTBBJTA5JTNDbGFiZWwlMjBmb3IlM0QlMjJtY2UtRk5BTUUlMjIlM0VGaXJzdCUyME5hbWUlMjAlM0MlMkZsYWJlbCUzRSUwQSUwOSUzQ2lucHV0JTIwdHlwZSUzRCUyMnRleHQlMjIlMjB2YWx1ZSUzRCUyMiUyMiUyMG5hbWUlM0QlMjJGTkFNRSUyMiUyMGNsYXNzJTNEJTIyJTIyJTIwaWQlM0QlMjJtY2UtRk5BTUUlMjIlM0UlMEElM0MlMkZkaXYlM0UlMEElMDklM0NkaXYlMjBpZCUzRCUyMm1jZS1yZXNwb25zZXMlMjIlMjBjbGFzcyUzRCUyMmNsZWFyJTIyJTNFJTBBJTA5JTA5JTNDZGl2JTIwY2xhc3MlM0QlMjJyZXNwb25zZSUyMiUyMGlkJTNEJTIybWNlLWVycm9yLXJlc3BvbnNlJTIyJTIwc3R5bGUlM0QlMjJkaXNwbGF5JTNBbm9uZSUyMiUzRSUzQyUyRmRpdiUzRSUwQSUwOSUwOSUzQ2RpdiUyMGNsYXNzJTNEJTIycmVzcG9uc2UlMjIlMjBpZCUzRCUyMm1jZS1zdWNjZXNzLXJlc3BvbnNlJTIyJTIwc3R5bGUlM0QlMjJkaXNwbGF5JTNBbm9uZSUyMiUzRSUzQyUyRmRpdiUzRSUwQSUwOSUzQyUyRmRpdiUzRSUyMCUyMCUyMCUyMCUzQyUyMS0tJTIwcmVhbCUyMHBlb3BsZSUyMHNob3VsZCUyMG5vdCUyMGZpbGwlMjB0aGlzJTIwaW4lMjBhbmQlMjBleHBlY3QlMjBnb29kJTIwdGhpbmdzJTIwLSUyMGRvJTIwbm90JTIwcmVtb3ZlJTIwdGhpcyUyMG9yJTIwcmlzayUyMGZvcm0lMjBib3QlMjBzaWdudXBzLS0lM0UlMEElMjAlMjAlMjAlMjAlM0NkaXYlMjBzdHlsZSUzRCUyMnBvc2l0aW9uJTNBJTIwYWJzb2x1dGUlM0IlMjBsZWZ0JTNBJTIwLTUwMDBweCUzQiUyMiUyMGFyaWEtaGlkZGVuJTNEJTIydHJ1ZSUyMiUzRSUzQ2lucHV0JTIwdHlwZSUzRCUyMnRleHQlMjIlMjBuYW1lJTNEJTIyYl80ZmUzY2IzMzM0NzNjOTIxM2UyMmUzMjQyX2ZiNDVlMTJmYzklMjIlMjB0YWJpbmRleCUzRCUyMi0xJTIyJTIwdmFsdWUlM0QlMjIlMjIlM0UlM0MlMkZkaXYlM0UlMEElMjAlMjAlMjAlMjAlM0NkaXYlMjBjbGFzcyUzRCUyMmNsZWFyJTIyJTNFJTNDaW5wdXQlMjB0eXBlJTNEJTIyc3VibWl0JTIyJTIwdmFsdWUlM0QlMjJTdWJzY3JpYmUlMjIlMjBuYW1lJTNEJTIyc3Vic2NyaWJlJTIyJTIwaWQlM0QlMjJtYy1lbWJlZGRlZC1zdWJzY3JpYmUlMjIlMjBjbGFzcyUzRCUyMmJ1dHRvbiUyMiUzRSUzQyUyRmRpdiUzRSUwQSUyMCUyMCUyMCUyMCUzQyUyRmRpdiUzRSUwQSUzQyUyRmZvcm0lM0UlMEElM0MlMkZkaXYlM0UlMEElM0NzY3JpcHQlMjB0eXBlJTNEJTI3dGV4dCUyRmphdmFzY3JpcHQlMjclMjBzcmMlM0QlMjclMkYlMkZzMy5hbWF6b25hd3MuY29tJTJGZG93bmxvYWRzLm1haWxjaGltcC5jb20lMkZqcyUyRm1jLXZhbGlkYXRlLmpzJTI3JTNFJTNDJTJGc2NyaXB0JTNFJTNDc2NyaXB0JTIwdHlwZSUzRCUyN3RleHQlMkZqYXZhc2NyaXB0JTI3JTNFJTI4ZnVuY3Rpb24lMjglMjQlMjklMjAlN0J3aW5kb3cuZm5hbWVzJTIwJTNEJTIwbmV3JTIwQXJyYXklMjglMjklM0IlMjB3aW5kb3cuZnR5cGVzJTIwJTNEJTIwbmV3JTIwQXJyYXklMjglMjklM0JmbmFtZXMlNUIwJTVEJTNEJTI3RU1BSUwlMjclM0JmdHlwZXMlNUIwJTVEJTNEJTI3ZW1haWwlMjclM0JmbmFtZXMlNUIxJTVEJTNEJTI3Rk5BTUUlMjclM0JmdHlwZXMlNUIxJTVEJTNEJTI3dGV4dCUyNyUzQiU3RCUyOGpRdWVyeSUyOSUyOSUzQnZhciUyMCUyNG1jaiUyMCUzRCUyMGpRdWVyeS5ub0NvbmZsaWN0JTI4dHJ1ZSUyOSUzQiUzQyUyRnNjcmlwdCUzRSUwQSUzQyUyMS0tRW5kJTIwbWNfZW1iZWRfc2lnbnVwLS0lM0U=[/vc_raw_html][/vc_column_inner][/vc_row_inner][thb_gap height="50″][thb_gap height="50″][/vc_column][/vc_row][vc_row full_width_row="true" content_placement="bottom" css=".vc_custom_1497540952246{background-position: center !important;background-repeat: no-repeat !important;background-size: contain !important;}"][vc_column css=".vc_custom_1497541069751{background-position: center !important;background-repeat: no-repeat !important;background-size: cover !important;}" el_class="newsletter-row"][rev_slider_vc alias="newsletter"][/vc_column][/vc_row]