Looking to nature for this beautiful woodsy themed tablescape inspired a lot of creative table decor elements.  Sliced wooden discs are glued to chargers, natural acorns were made into napkin rings, colorful leaves, hydrangeas, fresh apples and cranberries balance the overall feel for this fall table decor.

Woodsy Table scape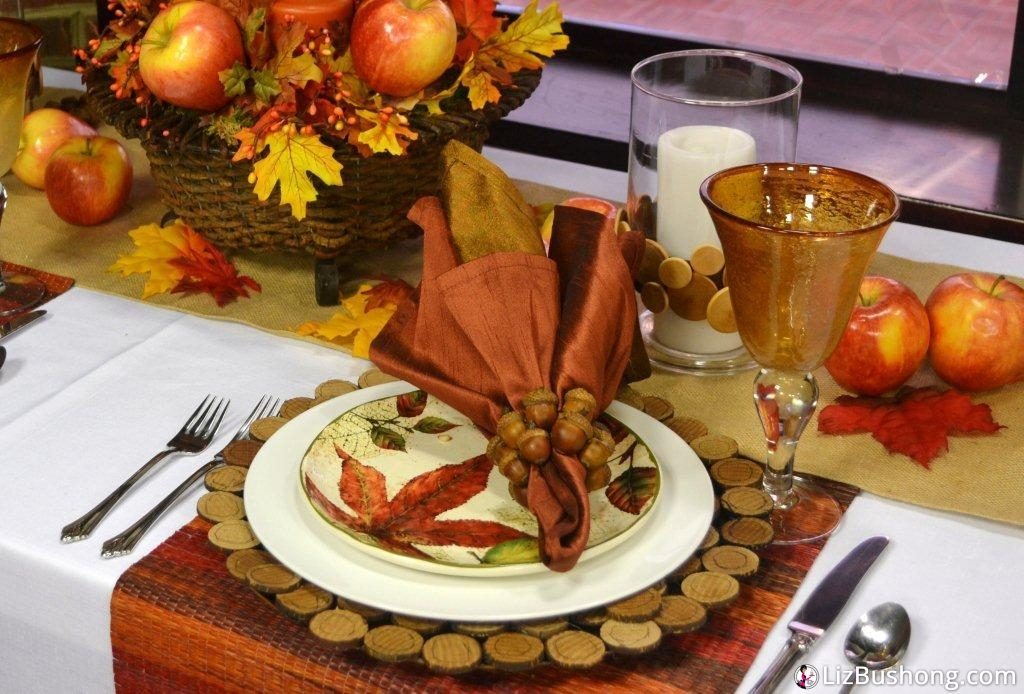 The napkin rings are small acorns that I had in my yard. Figuring out how to drill a tiny hole in the side of the acorn without hurting myself was a challenge. But… I finally got the hang or rather the feel for the drill and drilled the holes. After washing the acorns, I stained them with a cherry stain. This helped even out the rich color and added a bit of shine to the acorns.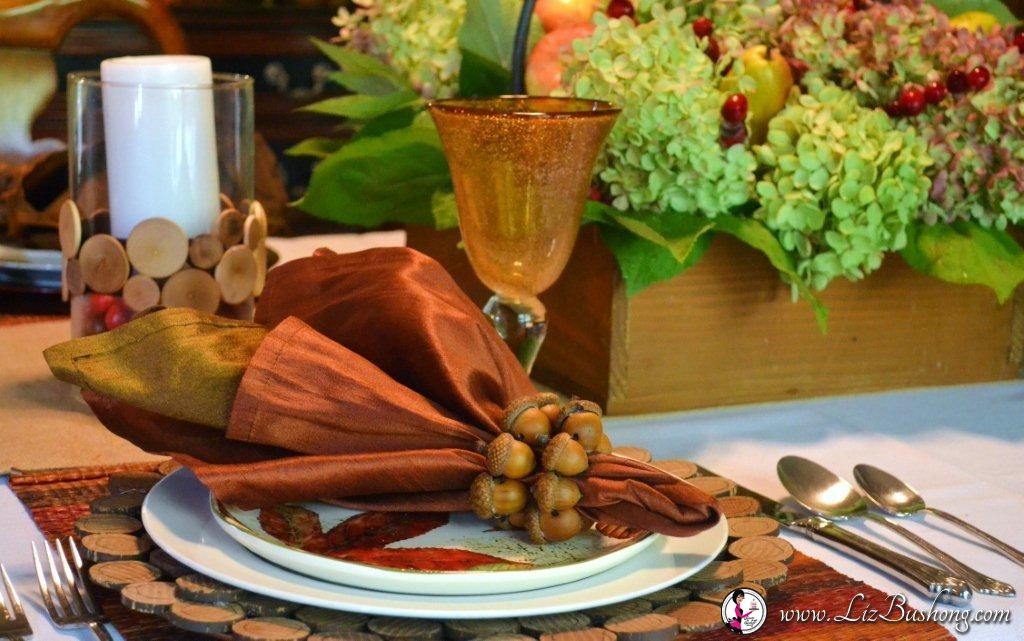 Using a black, small beading elastic cording, I threaded the cord into each acorn. There are 7 acorns per napkin ring. After the acorns were strung, I tied the two ends of the cording together to make it into a circle.  I used two napkin rings just because I wanted a larger impact on the napkin, but you could just use a single ring.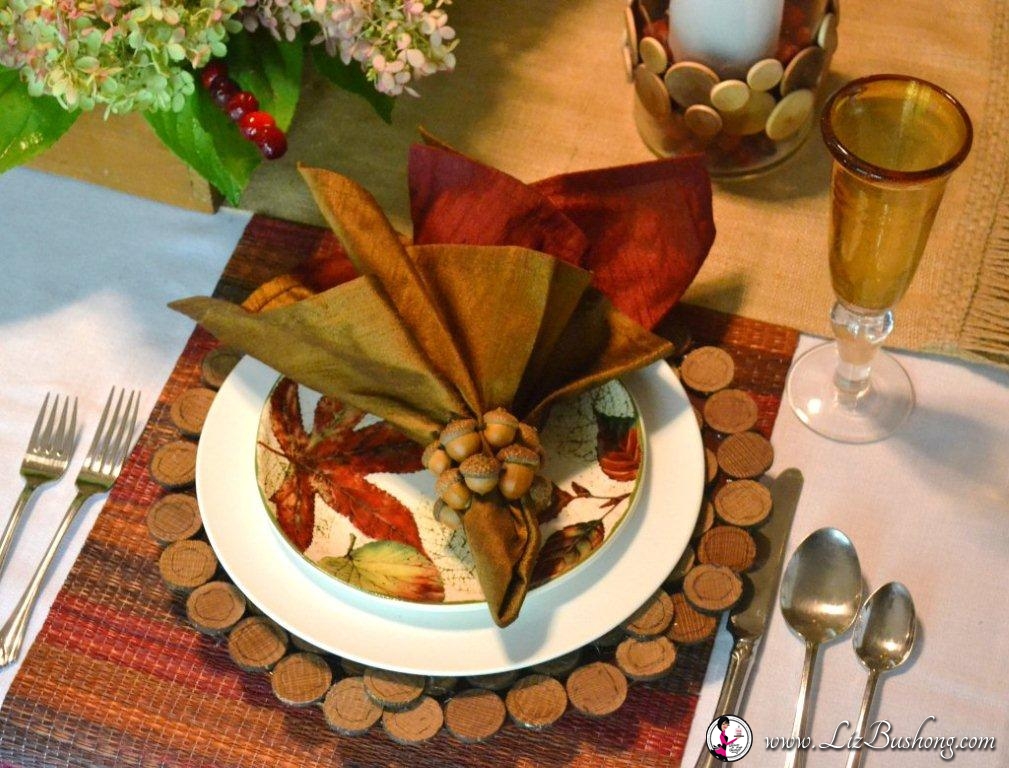 The charger was a gold that I spray painted with a cherry almost dark brown spray paint. When dried, round wooden discs were glued all around the rim of the plate.  Believe it or not, the round disc were 1/4 inch slices from a dowel rod. Once cut the sides of the slices were painted black and the tree circle was added with a black marker.
Michaels had a bag of large rounds and small rounds that was used for the remaining table setting.  Also the purchased rounds were used as the band around the candle holder.  The rounds were hot glued to a ribbon, then ribbon was attached as a cuff around the glass candlestick for a centerpiece.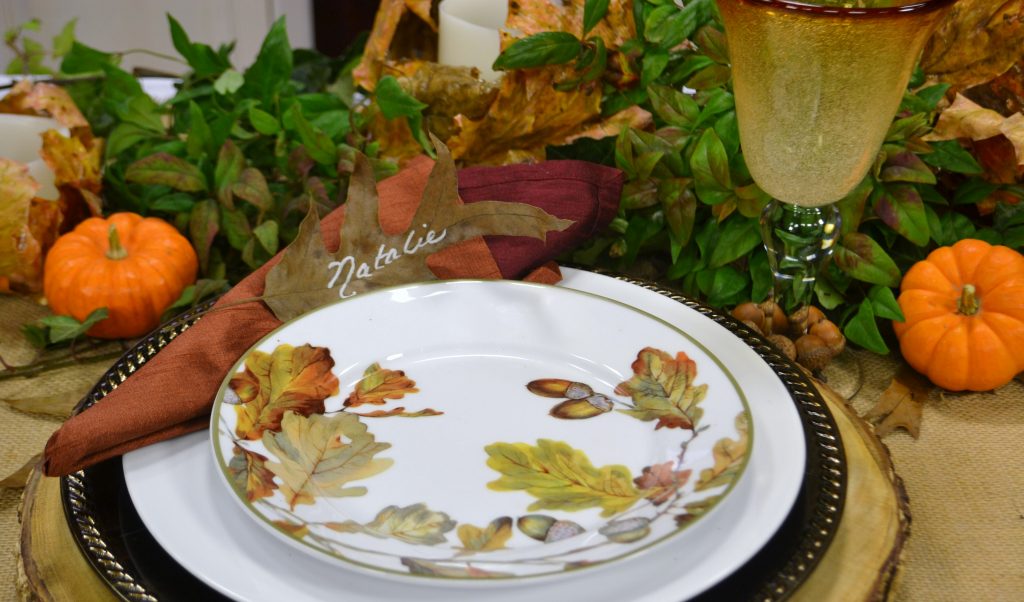 Acorn inspired salad plates from Williams and Sonoma a few years ago.
Other Ideas You Might Like to Try: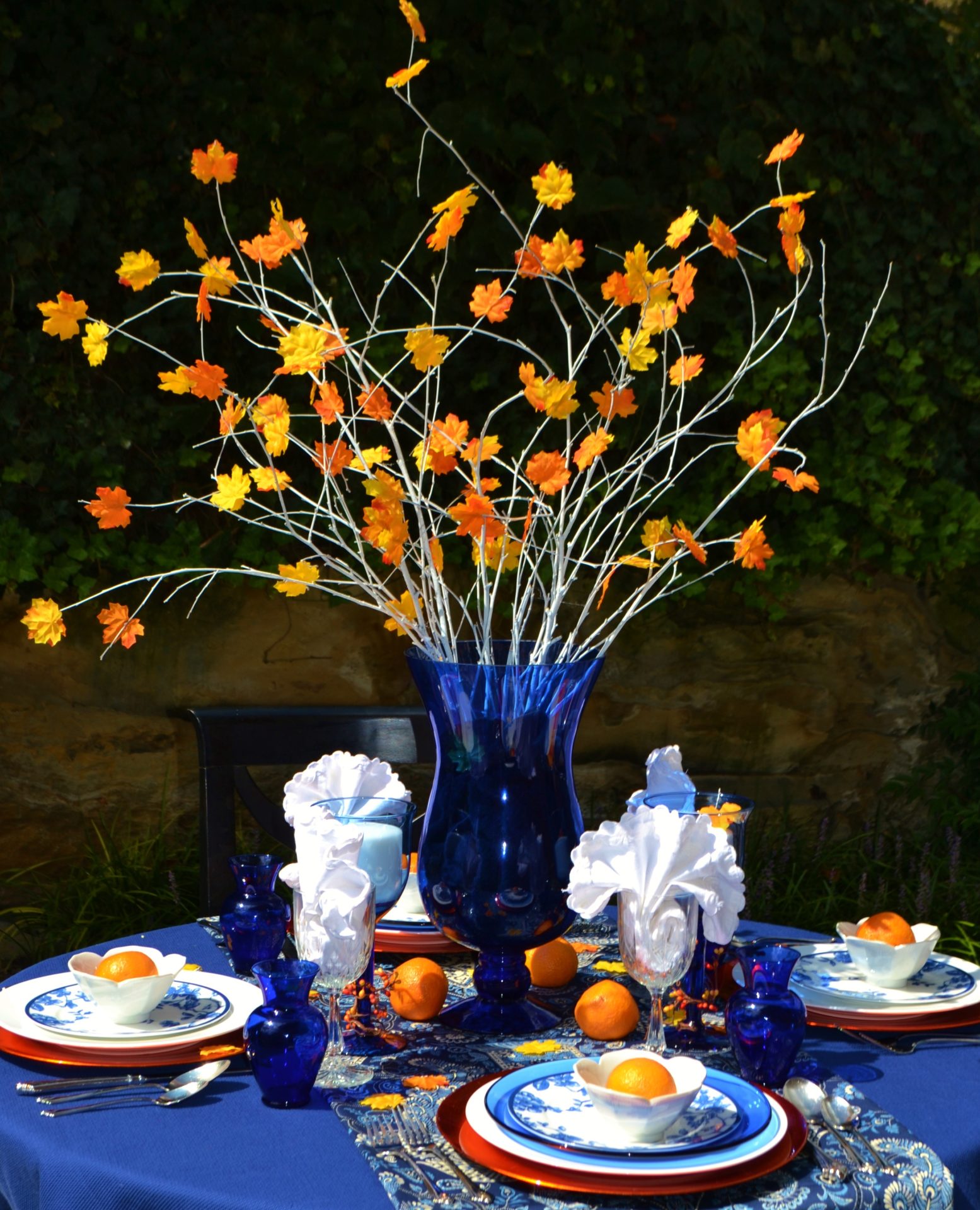 Cobalt Blue and Orange Table scape