Because home made is always better, this Apple Cider Spice Mix is the perfect mix for gift giving.  Ground spices, brown sugar, granulated sugar and lemon or orange zest is blended together and stored in a pretty jar. Adding a ribbon to the jar makes the gift cute and perfect for gift wrapping.

How to Make Spice Mix
Whether serving this mix in hot apple juice or apple cider depends on your personal taste. Organic apple juice works perfectly with 1-2 teaspoons of mix, however if you put it in apple cider you might want to use less per 8 ounces.  This recipe make 1- 1/4 cups of mix and can be doubled or tripled.
The recipe is very simple to mix. In fact a well stocked kitchen pantry should provide you with a last minute gift mix idea.  The only ingredients you may not have on hand is lemon zest and cardamon.  You can substitute lemon zest for orange or use both.
In a medium bowl, add brown sugar, granulated sugar, lemon zest, ground cinnamon, nutmeg, cloves, all spice, cardamon, and ginger.  Mix together and store in pretty container/jar.   
This mix would be great for hayrides, tailgating and any fall event. Enjoy!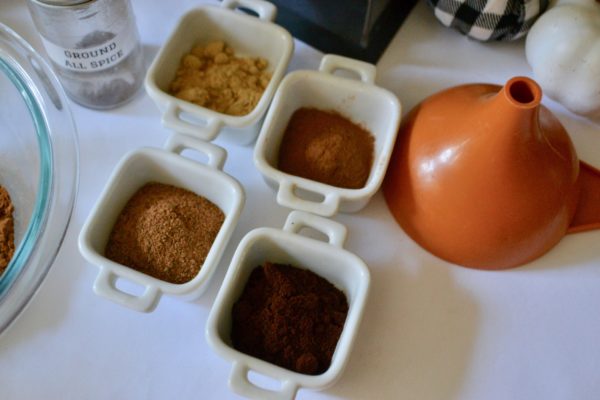 Ground spices to add to Spice Mix.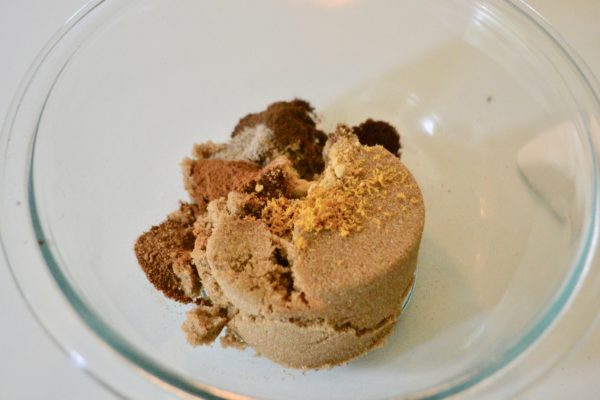 Spices added to brown sugar, granulated sugar will be added next.
To Serve: Mix 1-2 teaspoons of spice mix in 8 ounce cup or mug of apple juice.
If you want to wrap a small scoop with the mix for easy serving and finishing touch.
Attach a pretty label to your jar and a decorative ribbon and you have the perfect gift.
Download Apple Cider Mix Label Below Link
I used this label template- Avery.com/blank labels 2″ x 2″ 
Other Ideas You Might Like to Try: