Whether entertaining for 2 or 10 these Lemon Creme Cakes will be loved!  Mini 2″ x 2″ three-layer square cakes  sandwiched with lemon curd, whipped cream and garnished with single fresh raspberry and mint leaf make a lovely presentation for dessert.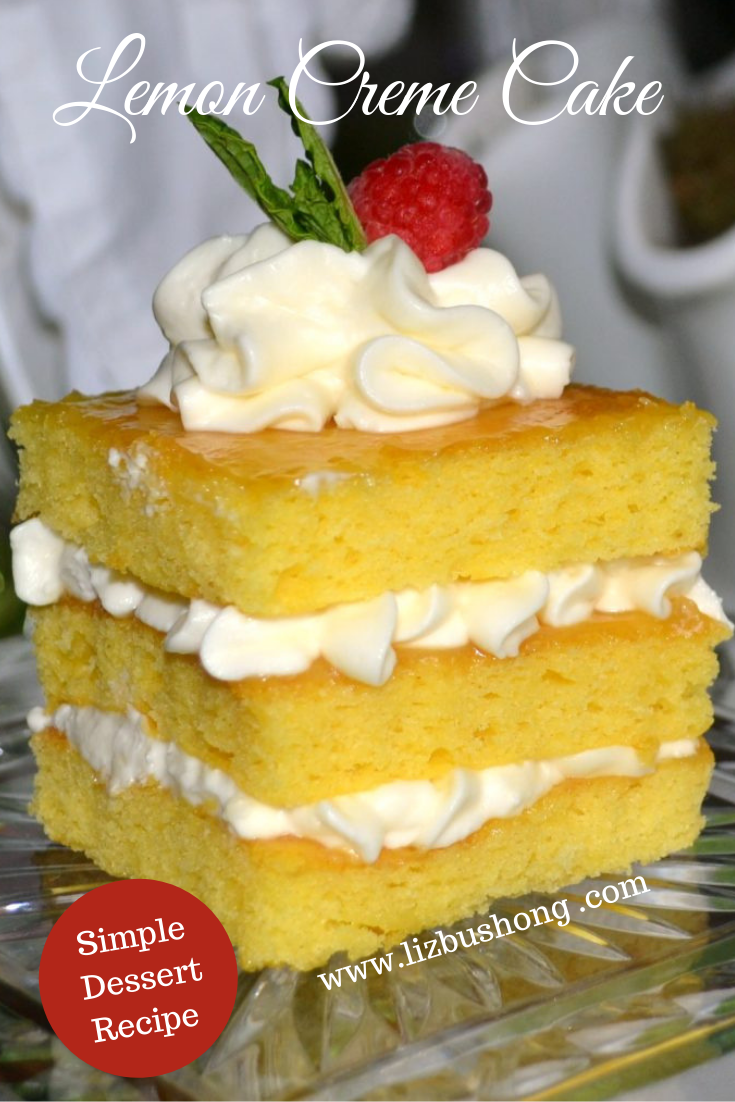 How to Make Lemon Creme Cakes|Recipe
Line 15-1/2″ x 10″ baking sheet with parchment paper, lightly spray, set aside.
Preheat oven to 350 F.
In large mixing bowl, mix all ingredients for cake together until blended. Beat 2 minutes.
Pour cake batter into prepared baking sheet and leftover batter into cupcake liners/pan. Be sure to spray your cupcake liners for easy release of baked cupcakes.
Bake cake for 20 minutes or until center of cake when inserted with toothpick comes out clean.  Remove from oven and cool.  Freeze cake for 30 minutes.
Meanwhile, prepare filling.  Beat cream cheese, butter ad 3 tablespoons lemon curd together until smooth. Fill pastry bag with tip # 1 M with filling mixture.
Beat whipping cream in chilled mixing bowl with whisk attachment until soft peaks form,  add confectioner's sugar and extract beat on high speed until stiff peaks form.
Place whipped cream into pastry bag with tip #1M, refrigerate until ready to assemble cakes.
Assembly and Presentation:
Remove cake from freezer and baking sheet.  Spread top of cake with  thin layer of lemon curd filling.  Using a sharp square cookie cutter, 2″ x 2″ , or sharp knife cut out cake into squares.
Place one cake square , curd side up, on serving platter or individual small dessert plate.  Pipe whipped cream on top of cake, add second cake, pipe with whipped cream and top with third cake layer, with curd side up.
Pipe a rosette in the center of the top cake, garnish with single fresh raspberry or berry of choice and small mint leaf.
Keep refrigerated until ready to serve.
Super flavor and pretty presentation for this dessert.  Hope you will try it.
Print
Lemon Creme Cakes
Other Recipes You Might Like to Try: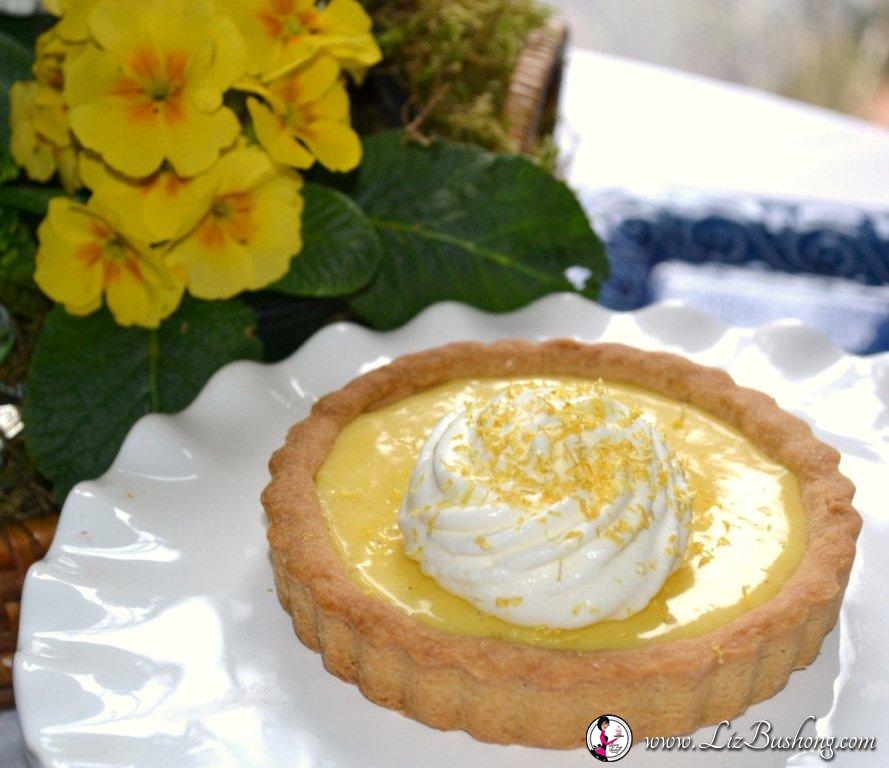 Helpful Tools You Might Like to Consider: 
Square Cookie Cutters with ruffled Edges