Here is a cute little cookie that can be changed to match seasons.  This is for Valentines Day, but change the cut out for Christmas, ST. Patrick's Day, You name it!  Make it Yours!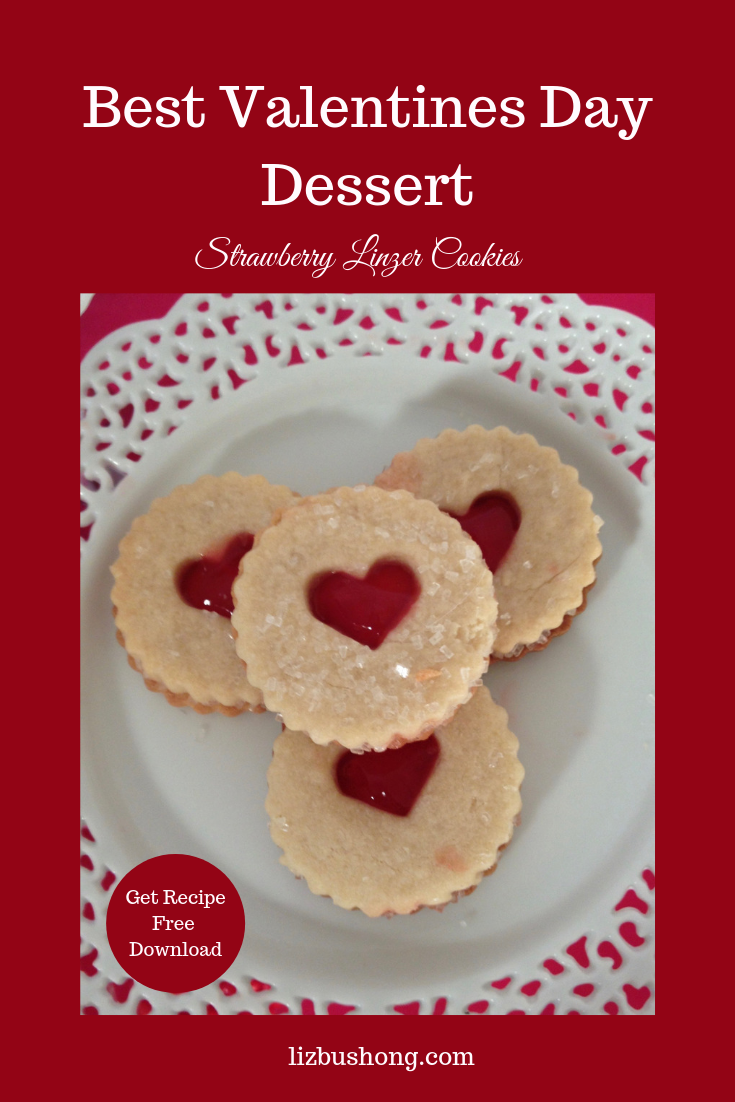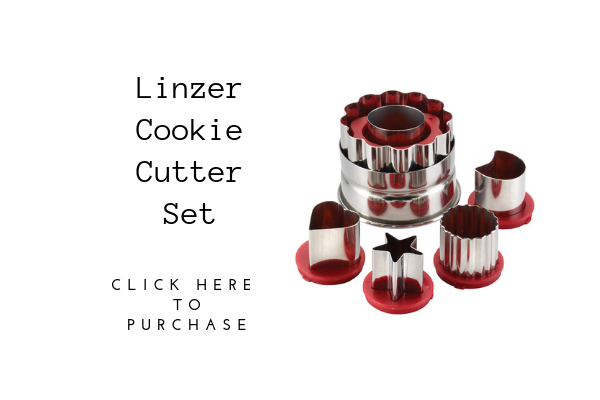 Print
Strawberry Linzer Cookies
½ cup butter, softened
1/3cup sugar
1/3cup confectioner's sugar
1 egg yolk
1 teaspoon lemon extract
¼ cup heavy whipping cream
1½ cups all-purpose flour
¼ teaspoon salt
Garnish:
½ cup strawberry jam
Sparkling coarse sugar
Instructions
Line 2 baking sheets with parchment paper, set aside.
In large mixing bowl, beat butter, sugar and confectioners sugar until light and creamy.
Add egg yolk, lemon extract and heavy whipping cream.
Add flour and salt to creamed mixture.  Beat until combined.
Shape dough into a disc and wrap with plastic wrap. Refrigerate for one hour.
Roll out chilled dough to ¼ inch thick.  Using a 1 3/4 –inch scalloped-edge round cutter, cut 24 cookies, reroll dough and repeat.  Place cookies on baking sheet.
Using a small heart shaped cutter, cut out center on 12 cookies.  Bake tiny hearts on separate baking sheet if desired.
Refrigerate cookies before baking for 15 minutes.
Preheat oven to 350.  Bake cookies 15-20 minute's, do not brown tops or bottoms.
When cookies are cool, spread ½ teaspoon jam between whole cookie and top with cutout cookie.  Sprinkle coarse sugar or confectioners sugar on top of cookies.  Serve immediately or freeze cookies with out jam.  Let cookies thaw before filling.
Other Ideas you might like: