Fold your next Valentine table napkin into an Arrow Dart the shape or tip an arrow point. Your guests will love your creativity and the best part is it doesn't take a lot of effort to make.   Check out these 4 easy steps to make your Valentine Table romantic and cupids home with this Arrow Dart Napkin Fold.

Arrow Dart Napkin Fold | 4 Steps
This is the final look of the Arrow Dart Napkin Fold.  Simple folds form the point of the arrow.  The napkin fold is similar to the Davallia which is an elegant fold and very versatile.   Begin the fold with an 18 x 18″ linen dinner napkin.
To see Tablescape and Centerpiece click here.
Fold in half and half again.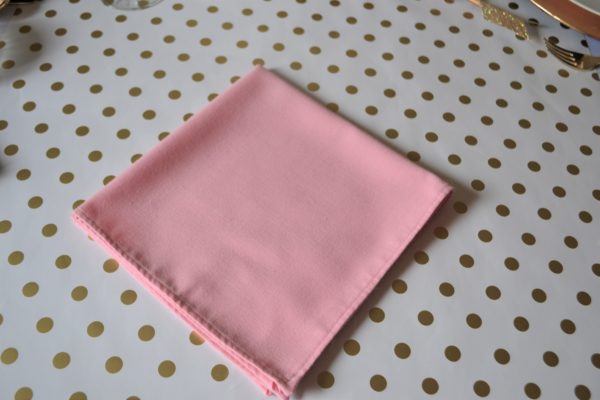 Place the napkin at an angle so the free corners are at the bottom facing you.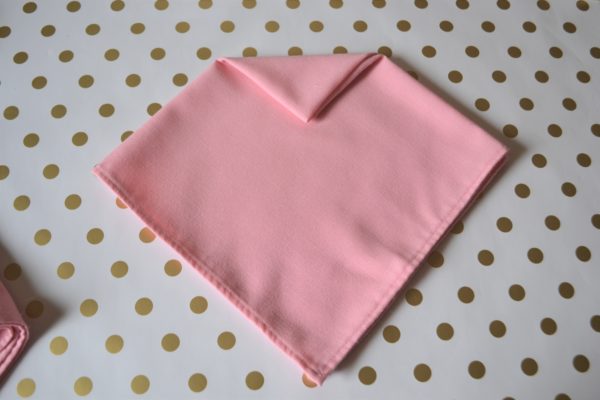 Fold the top point ( corner) to within about 4 " from the bottom free corners.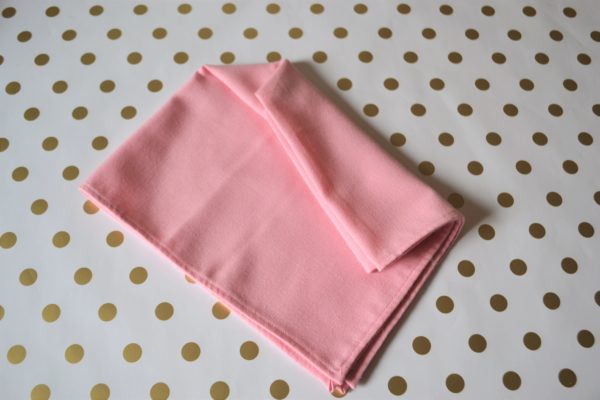 Fold the right side over to the left making sure the top of the napkin forms a point.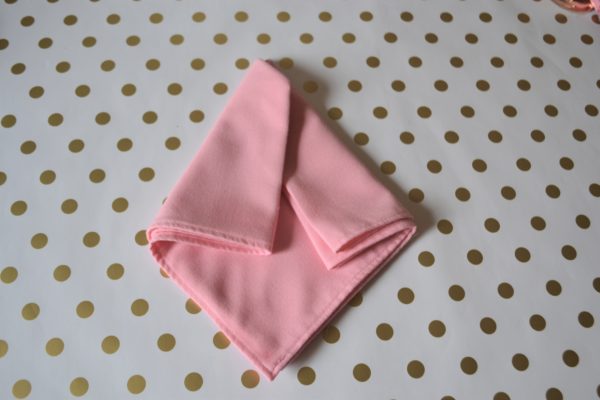 Turn the napkin over and place on salad plate.  Adjust folds if necessary to keep the point of the dart.