Creamy Smooth Butter Beans makes this hummus excellent!  Add a little bit of jalapeno dressing and sesame seeds for spice and crunch.  Easy recipe that is quickly made in a food processor.  You're family and friends will love this rich creamy hummus.  To see an authentic Greek hummus recipe go here. You will love this recipe too.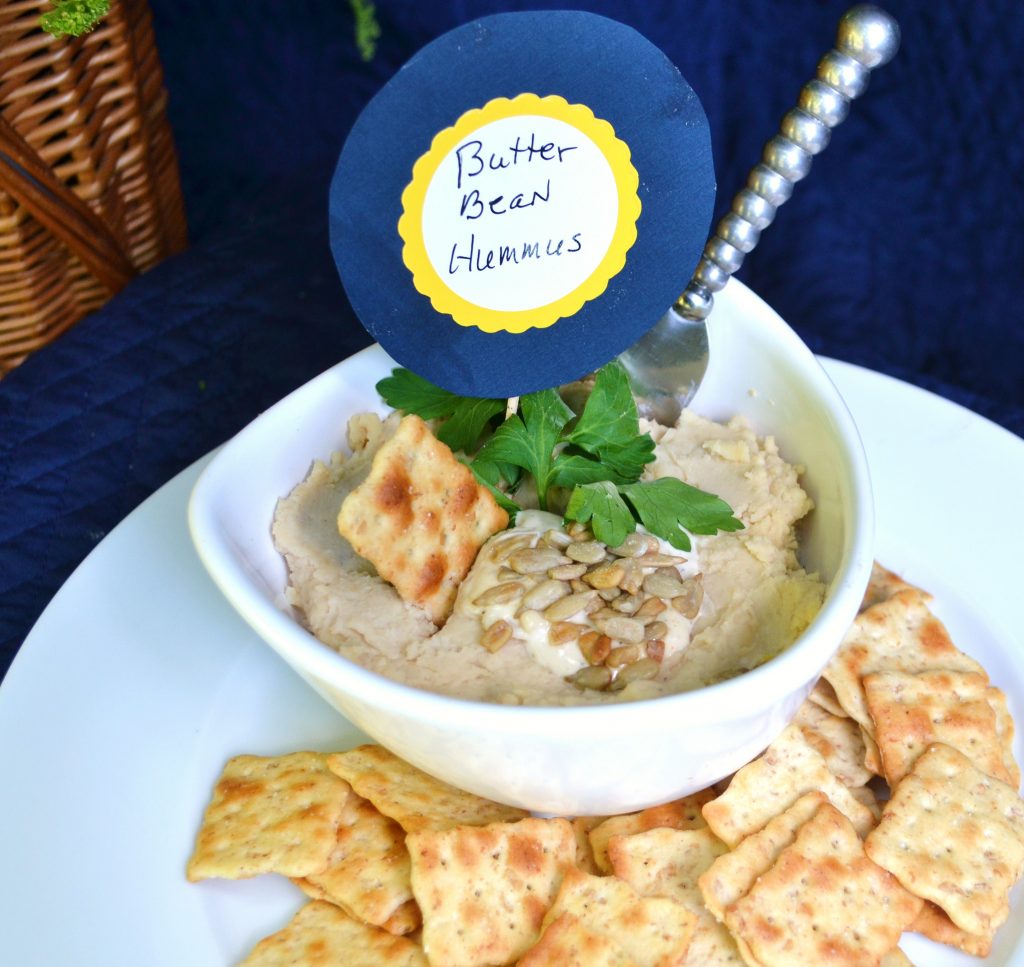 How to Make Butter Bean Hummus
Drain and rinse one can of butter beans, place in bowl of food processor fitted with steel blade.   Add tahini* to beans, salt, pepper and process until smooth.  Gradually add olive oil to help process.  Add chopped parsley and process 1-2 times, add lemon and lime juice.  Process until smooth and creamy.  If hummus is too thick, add one ice cube and process again.  Ice cube will make this hummus smooth and chilled. 
Serve with blue corn chips or decorative crackers.  Garnish hummus with jalapeno ranch dressing and sunflower seeds or toppings of choice. 
*Tahini is ground sesame seeds that is pureed into a thick paste.  It is added to ground garbanzo beans to make a nutty flavored and creamy textured hummus.  You will love it. Get organic if you can if has the best flavor.
In conclusion, to store the hummus if you have any left… cover and chill in refrigerator for up to 3 days.  Enjoy this creamy treat. It's delicious and easy to make for parties or entertaining at home. 
Other Ideas You Might Like to Try: