Do you need a quick centerpiece ideas for Christmas using fresh evergreens? Most of these table centerpieces coordinate with gold and green decor which is lovely for Christmas. The centerpieces was for a Christmas reception at the home of a special friend who loves to entertain. Time to glitz up the spaces for Christmas using green, gold, even copper color scheme.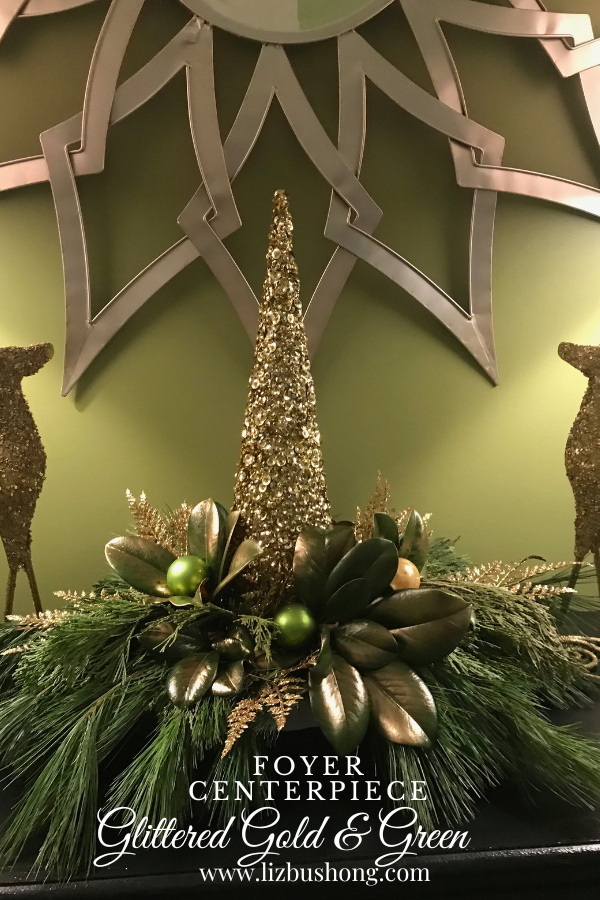 On a Side Note… about Color Scheme
I had decorated this home a couple of years ago when she and her husband decided to downsize. The home was navy, red with yellow, however my friend wasn't a fan of blues ,or yellow. So… using the color scheme she had in her previous home, we updated the spaces with a beautiful rich green, copper, buff, and creamy white. The color scheme and colors are listed below.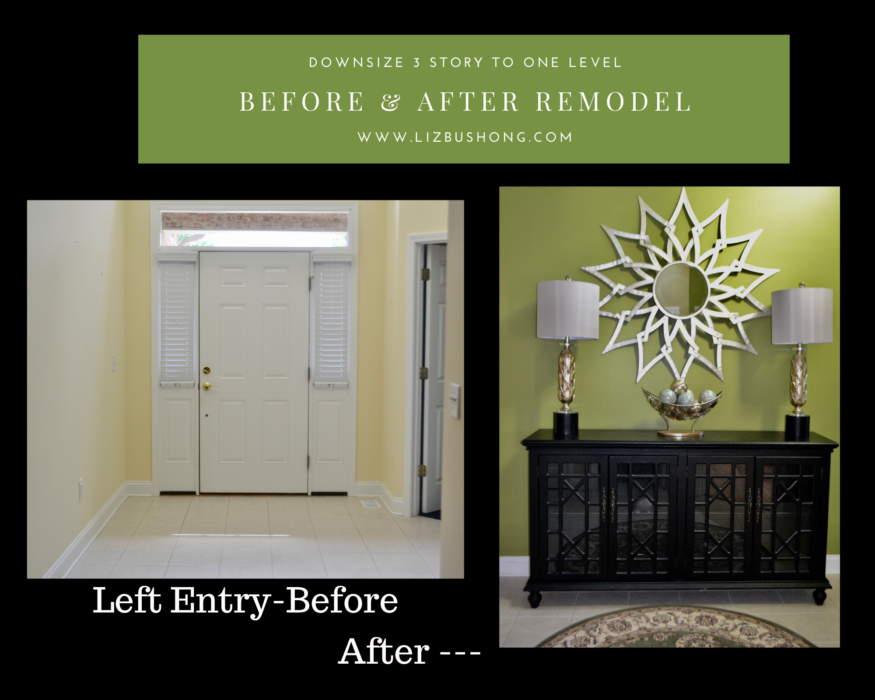 At every turn in the home, we had a pretty arrangement to greet friends and family.  The foyer centerpiece features, fresh pine, cedar, magnolia leaves tinted gold, shiny green & gold small ornaments that look like blooms in the magnolias and sparkling gold tree cone with fern picks.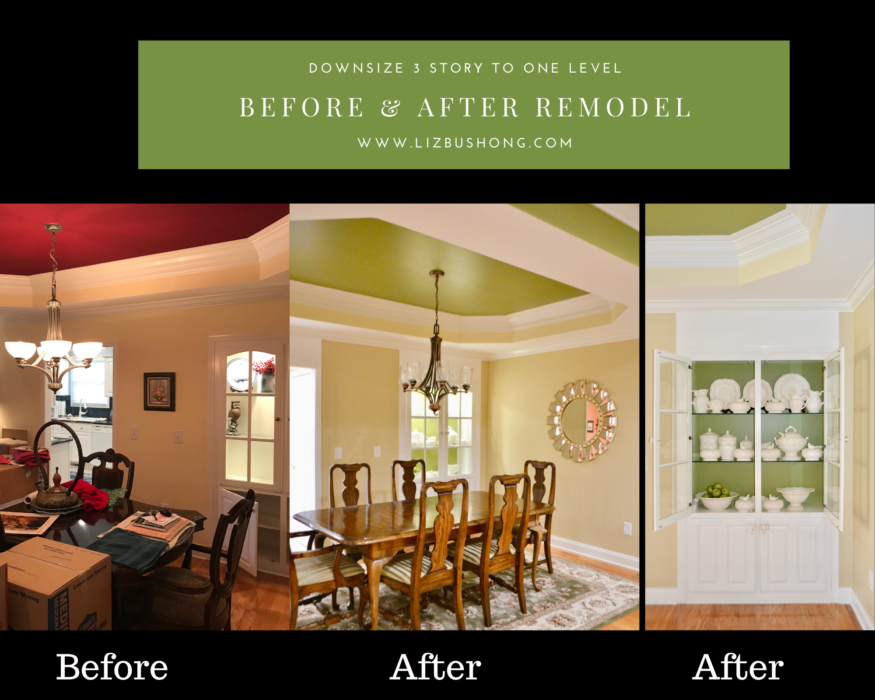 As we moved from the foyer we enter the dining room. Buff walls and Tansy Green made the table centerpieces stunning to see. We covered the table with white linens three quarter length on the sides to make a dramatic statement. Two side centerpieces feature, fresh evergreens, gold wreath candle stand with candles, sparkling golden tree cones, and glass green ornaments. Tip: You don't always have to use fresh wreaths faux ones are great bases to add fresh evergreen sprigs . The faux wreath provides stability and helps hold the fresh in place. You can add water picks to keep the fresh evergreen alive, just be sure to hide the tubes.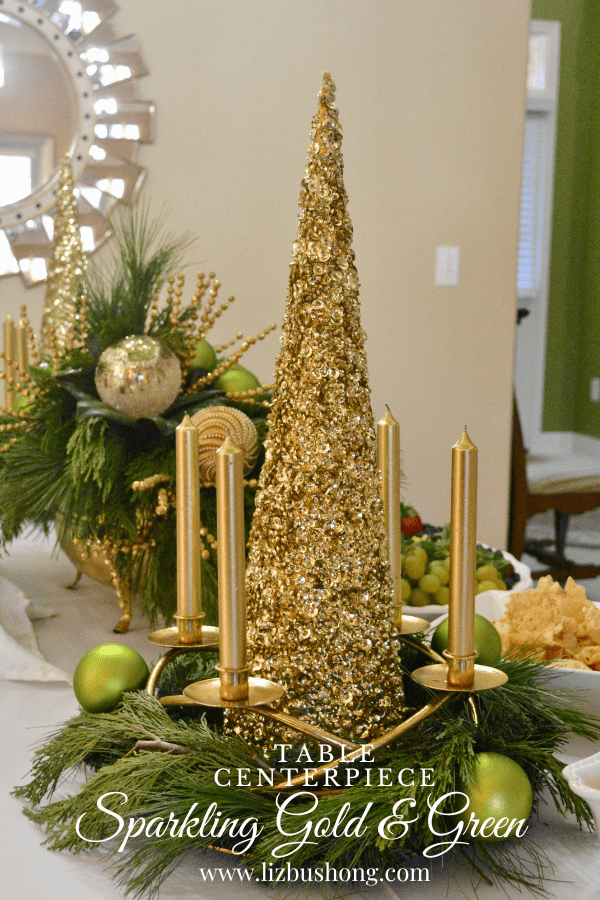 The Gold Centerpiece was made with 4 blocks of oasis inside the plastic lined gold container. Fresh pine, cedar, baby magnolias stems line the base while shiny gold ball picks and large assorted golden glass ornaments adorn the greens.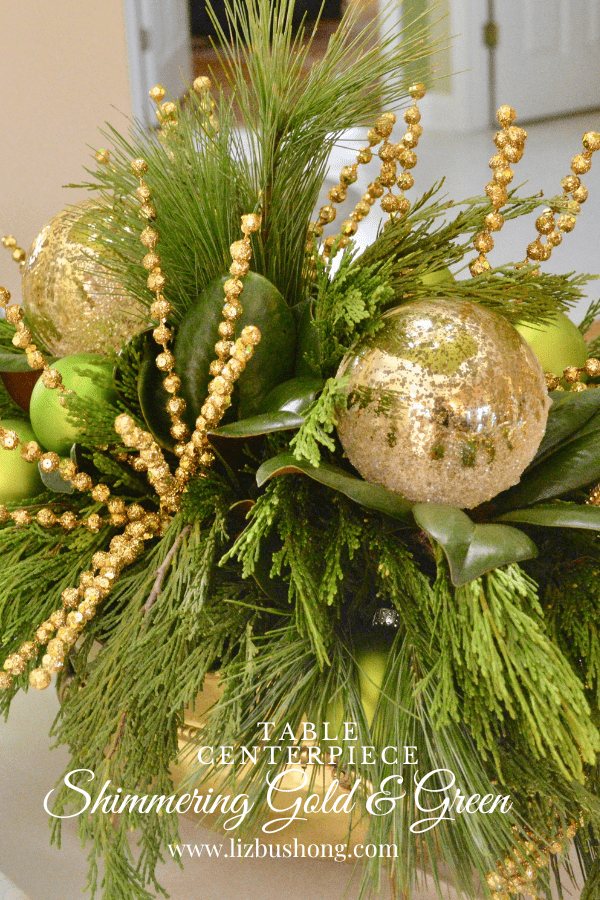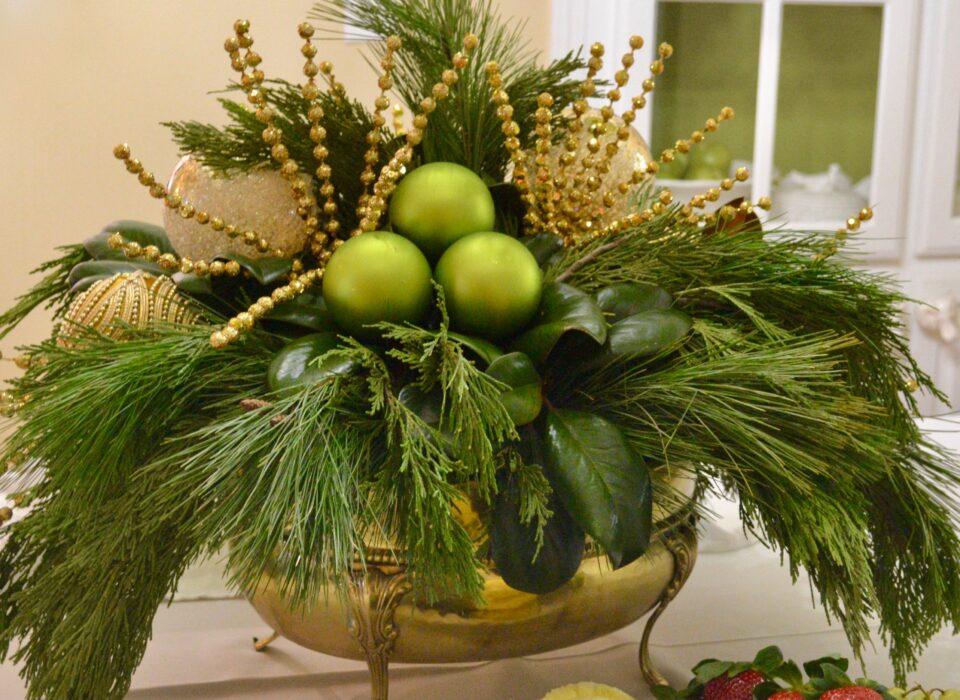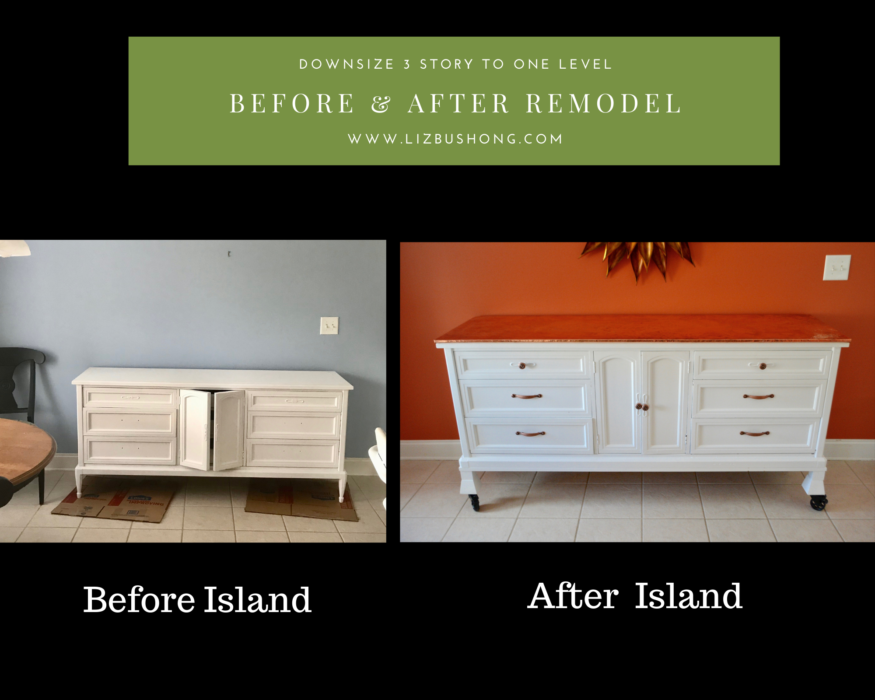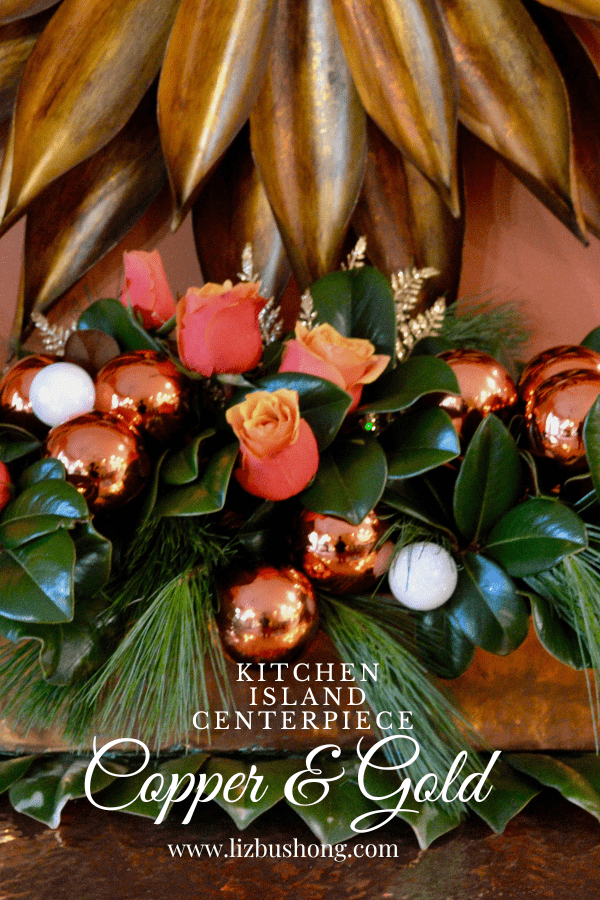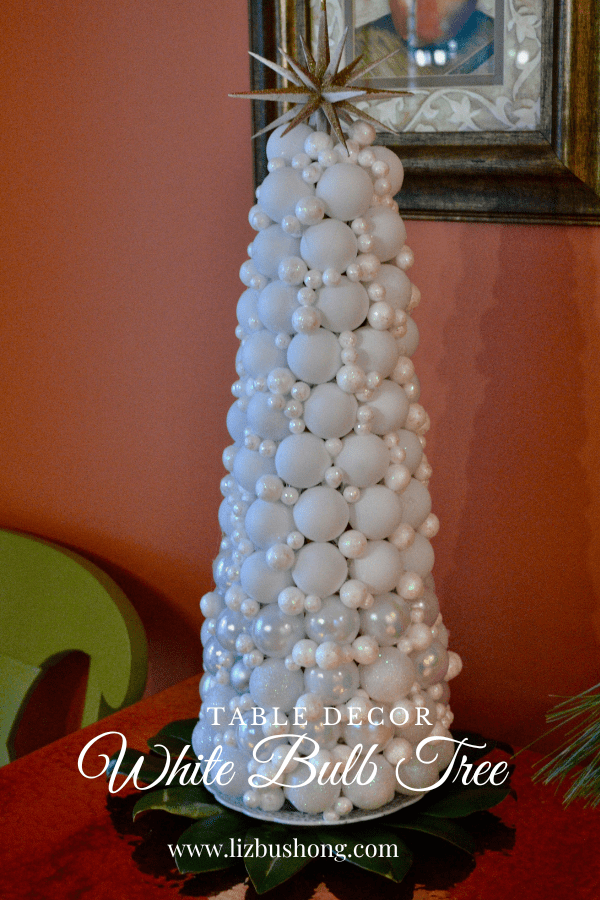 Two White Ornament cone trees sit on fresh magnolia leaf charger on each side of the centerpiece. I made these cones using white small ornaments and assorted sized shimmering styrofoam balls as fillers for gaps.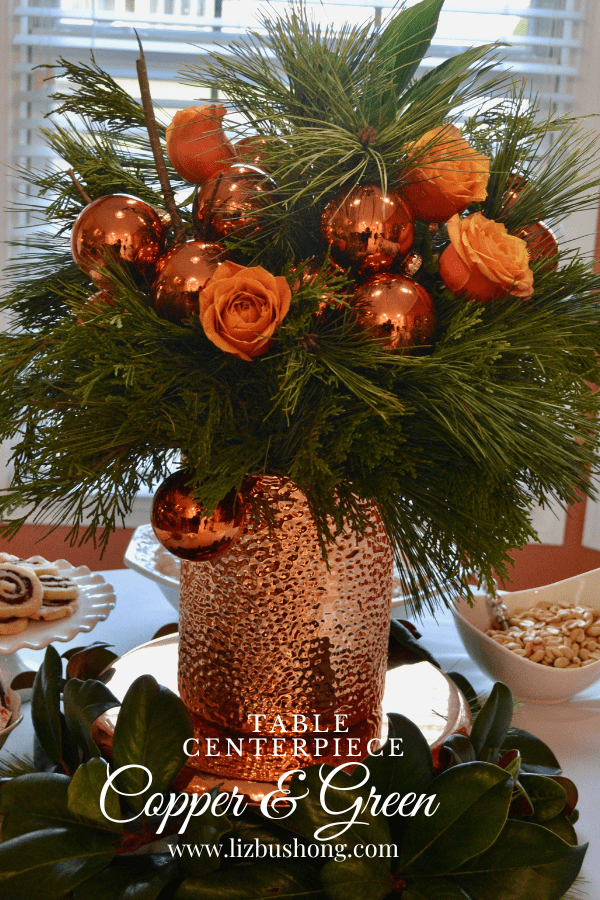 In conclusion, this copper centerpiece sat pretty on the kitchen table.