Santa flew straight from the north pole to stop by for his favorite hot cocoa and cookies board. On his way to North Carolina for the perfect Christmas tree he planned a quick trip to Upper East Tennessee to visit us and grab a cookie or two. We loved having Santa stop by and while he flew in his super cub plane, he still has his big red sleigh with reindeers. They are resting up for the big day coming soon.
Lets see what Santa loves so much about this Hot Cocoa and Cookies Board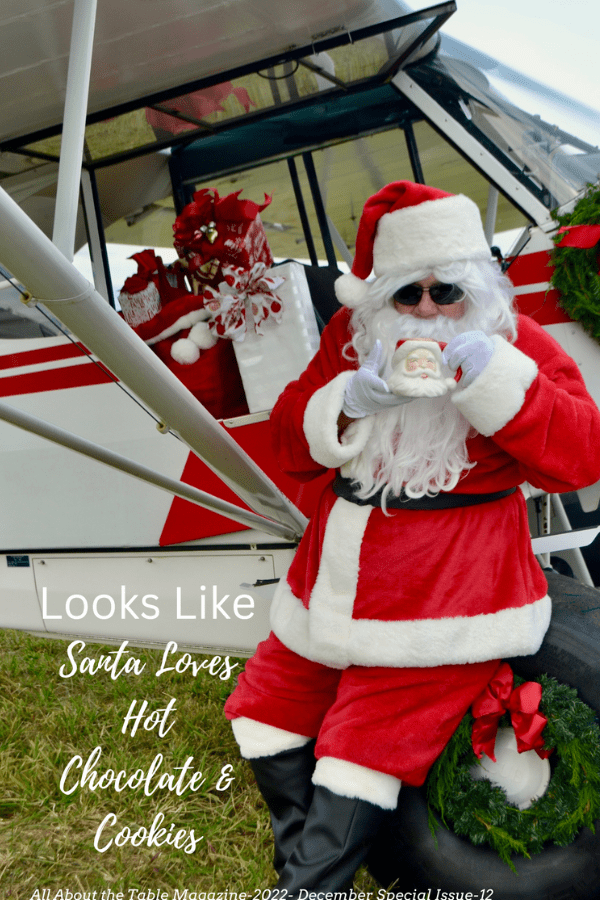 Its the Hot Chocolate or is the Cookies? I think it is both!  Here's what Santa stopped by to feast on.  First He loved the Santa mugs, they just made the hot chocolate taste so much richer. The recipe is here if you would like to have it too!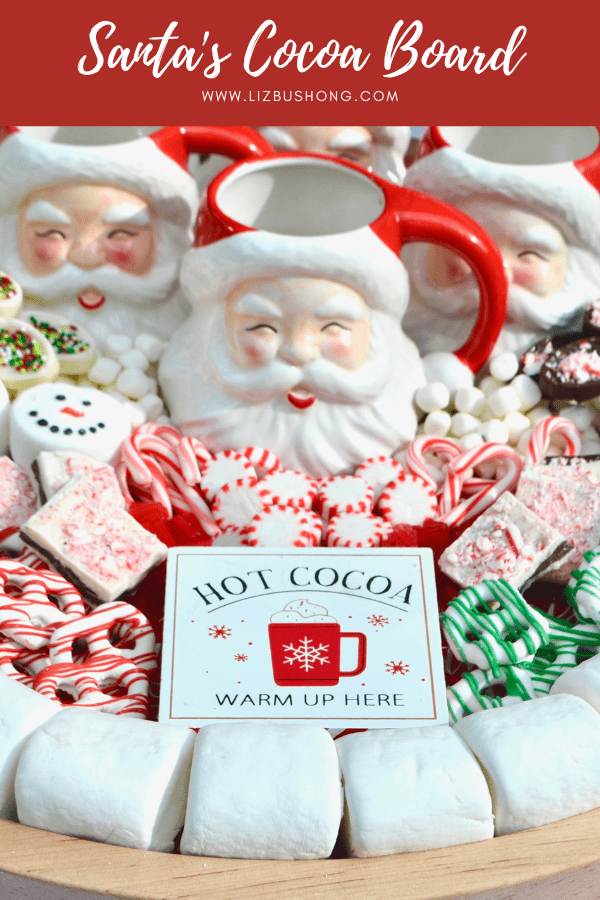 To Make this Hot Chocolate and Cookie Board you will need a big board to put it together. I lined the board with Christmas wrapping paper which you can't see but it does help protect the board from sticky goodness. 
Jumbo marshmallows line the perimeter around the board, these things are about 2″ round x 3″ tall. I found these at the grocery store much to my surprise. These mallows were also cut in half to make Snowmen faces.  To make these, cut the jumbo marshmallow in half, dip sticky side in powdered sugar until no longer sticky.  Pipe face details with black and orange frosting in small tip piping bag. I used Tip # 3.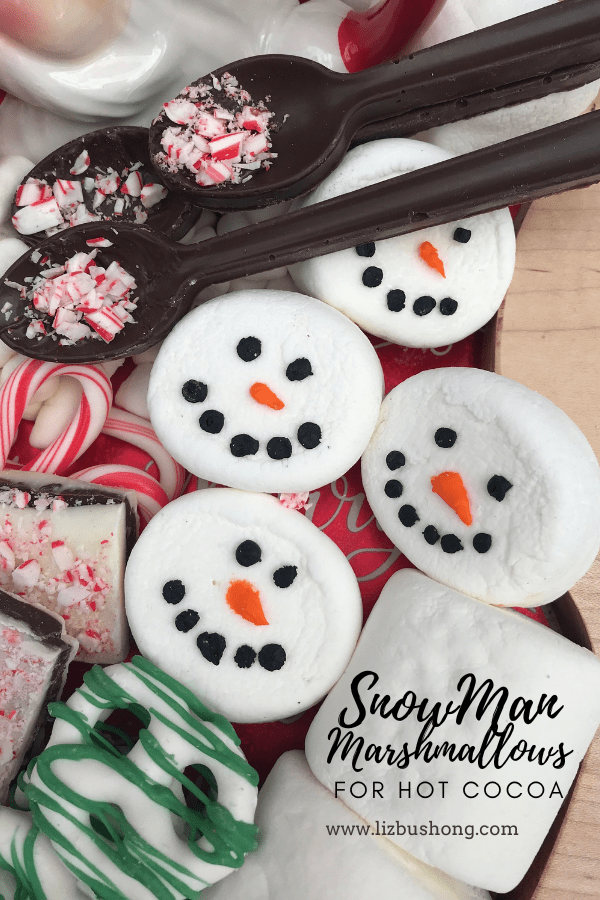 Other Items on this board include: Peppermint bark, striped mini pretzels, dark chocolate and white chocolate spoons with sprinkles and peppermints, mini marshmallows, candy canes, round peppermint candies, red licorice, on the side a bowl of fresh whipped cream, and silver urn full of hot chocolate.  We also served Santa a two tiered Christmas cookie assortment. Santa faces, snowflakes, mini gingerbread men, and winter hats are butter cookies with royal icing. also on the tray is linzer cookies. with small tree cut outs. Filling is frosting.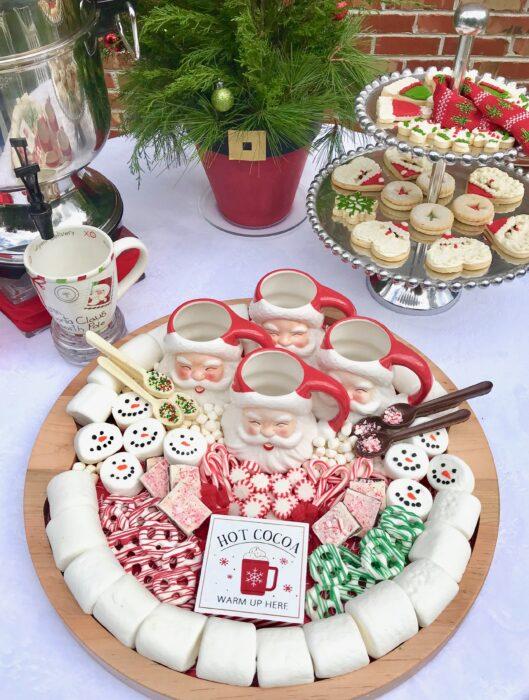 What kind of Cookies does Santa Love?
The butter cookies that look like HIM! ha ha. Seriously, he did love those the best and the Milano Reindeer cookies. Made him think of being home. Here's the recipe for the butter cookies and reindeer cookies.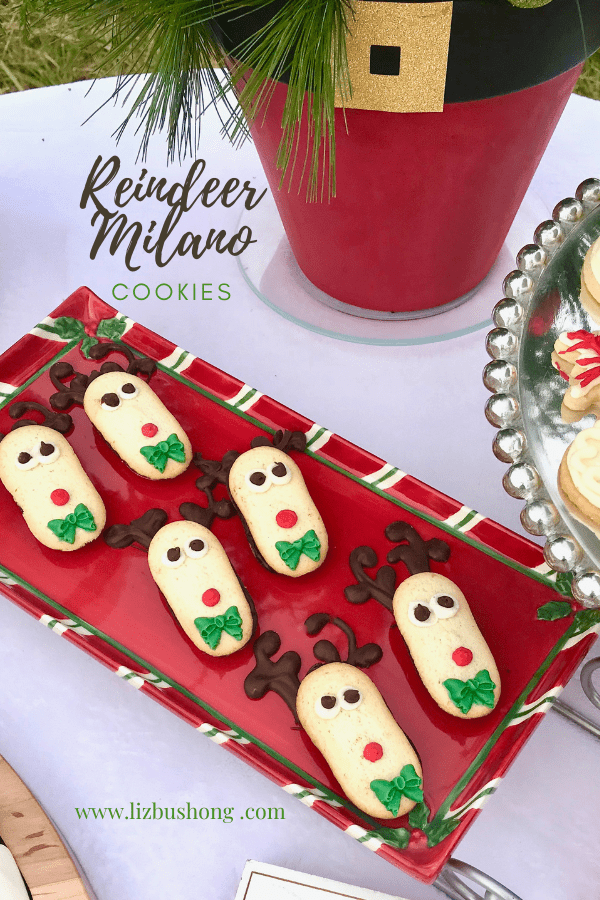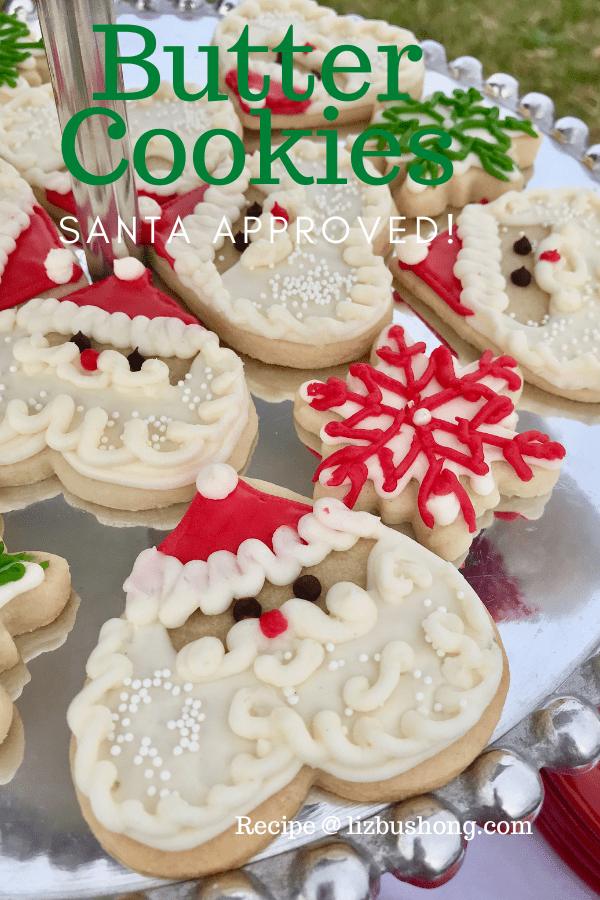 He also liked these Almond Cherry Pinwheels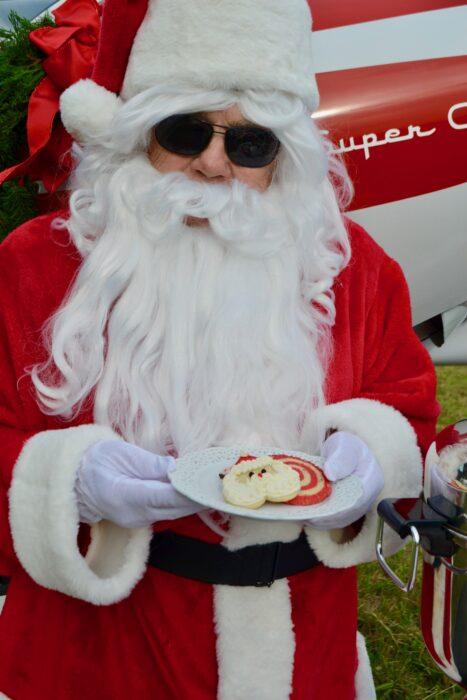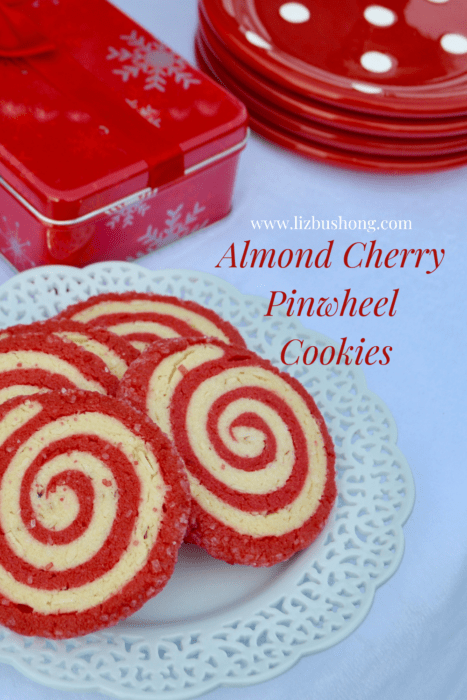 I think Santa likes any kind of cookie. So make your favorites I am sure he will love em too.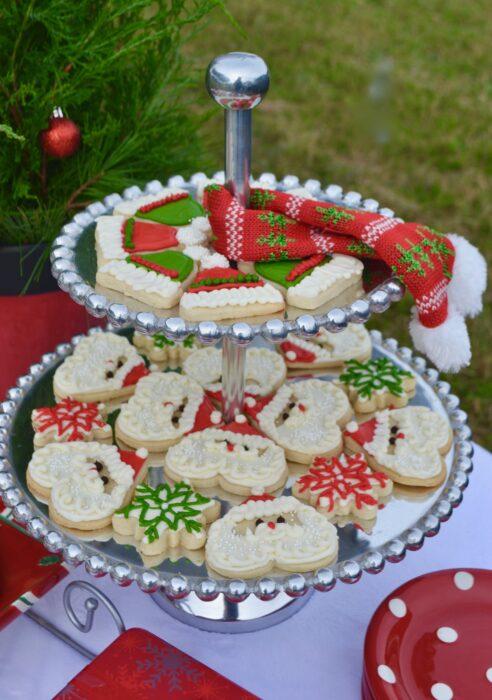 The snack board is fun and easy to put together.  You don't have to bake a lot just fill with Santa's favorites, marshmallows, chocolate, peppermints, cookies and hot chocolate.
Be sure to check out this video of the behind the scenes of Santa flying in!  We had a great time and Santa even took me on a flyover of our home town. 
Other Ideas you Might Like to Try:
All About the Table digital  Special Christmas Issue.  If you subscribe to this website you will get a complimentary copy of every seasonal digital magazine.  Subscribe button is on the right side column of this post or go to home page.