Create a Mr. Fix-it-Tool Time Centerpiece and special menu for dad on Father's Day. A tool apron drapes around a small bucket and filled with dad's favorite handyman tools. Brand new shop gear makes each place setting a well-equipped table. A level with T-Square and other measuring tools anchor the blueprint plans with centerpiece.

How to Create a Tool Time Table Setting for your Mr.Fix-It.
For the tabletop, construction blueprints are spread in the center of the table creating the foundation for the tool-themed luncheon. The themed specifications call for whimsical table accents with red, black, yellow and orange color scheme.
Setting the Table for Dads Tool Time Lunch
Square white dinner plates adds to the creative dimension for each place setting. The red round placemats help ground each plate but the sheet of plywood makes a solid table top. What you can't see in the photo is the saw horses the plywood is setting on, making it stable for dining.
Rolled bright napkins are "wrenched" in or "clamped" together for a whimsy bold fold presentation. Silver ware can be wrapped inside the napkin or do what I did and place the "tools" in a mason jar for each family member to get their own.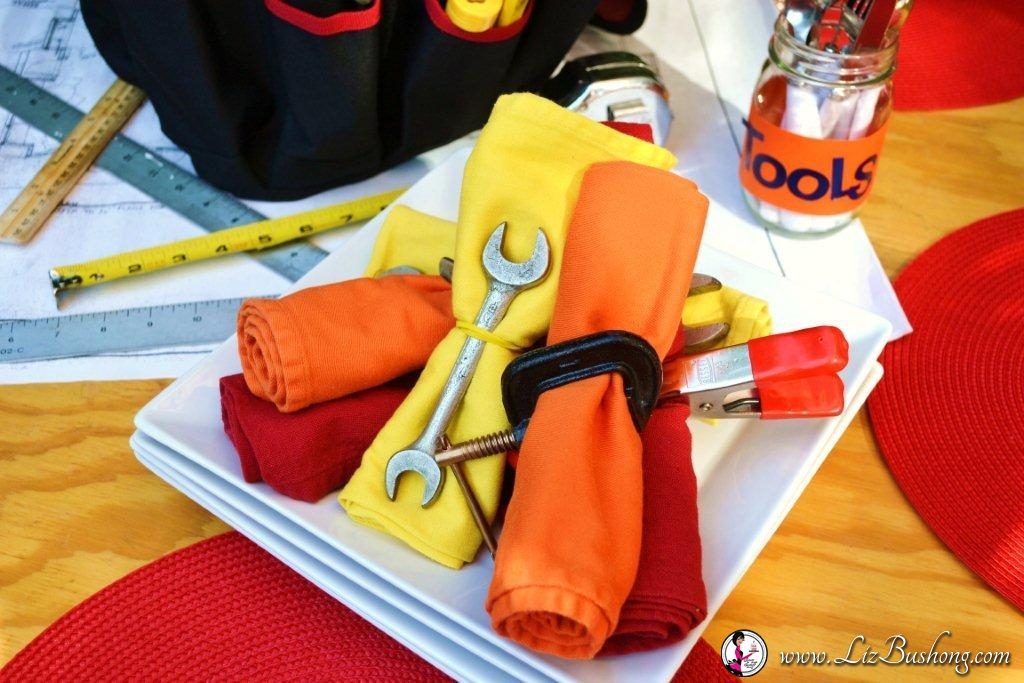 Fathers Day- or any event that features tools for your handy man will bring a lot of smiles and joy when he sees a brand new tool bucket in the center of the table filled with all kinds of handy new tools/gadgets that he might like to have. All the tools on the table including the plywood sheet can be given as gifts. Note: There is a 5 gallon bucket inside the tool belt to help the belt stand, while a geranium arrangement fills the bucket.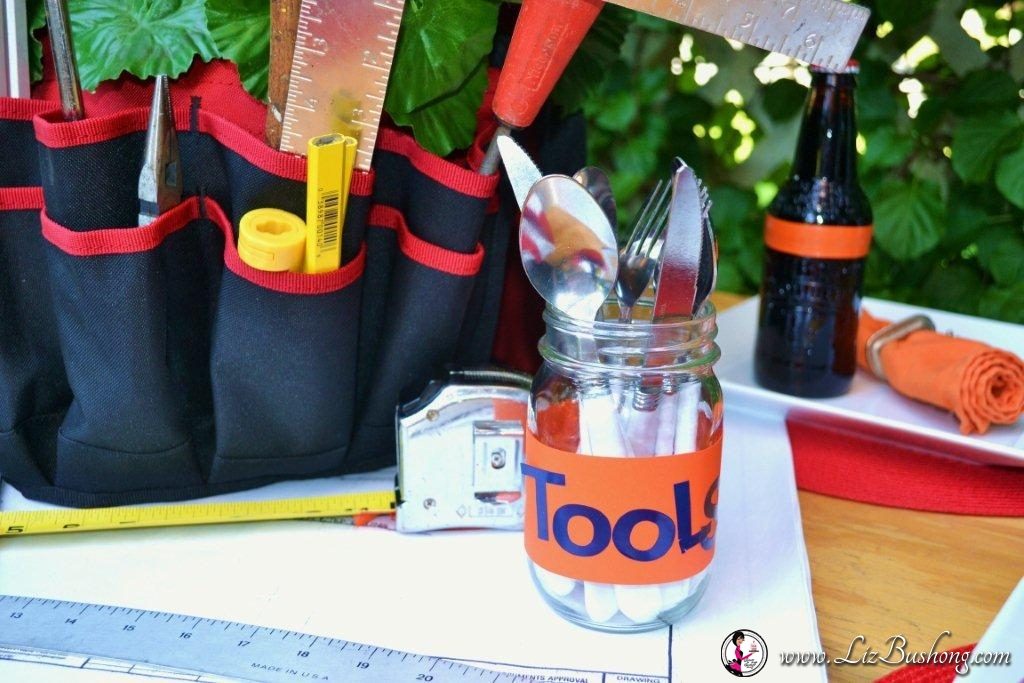 The tool mason jar holds the silverware. To make the signage, purchased stick on lettering on orange card stock taped to the outside of the jar. Super easy.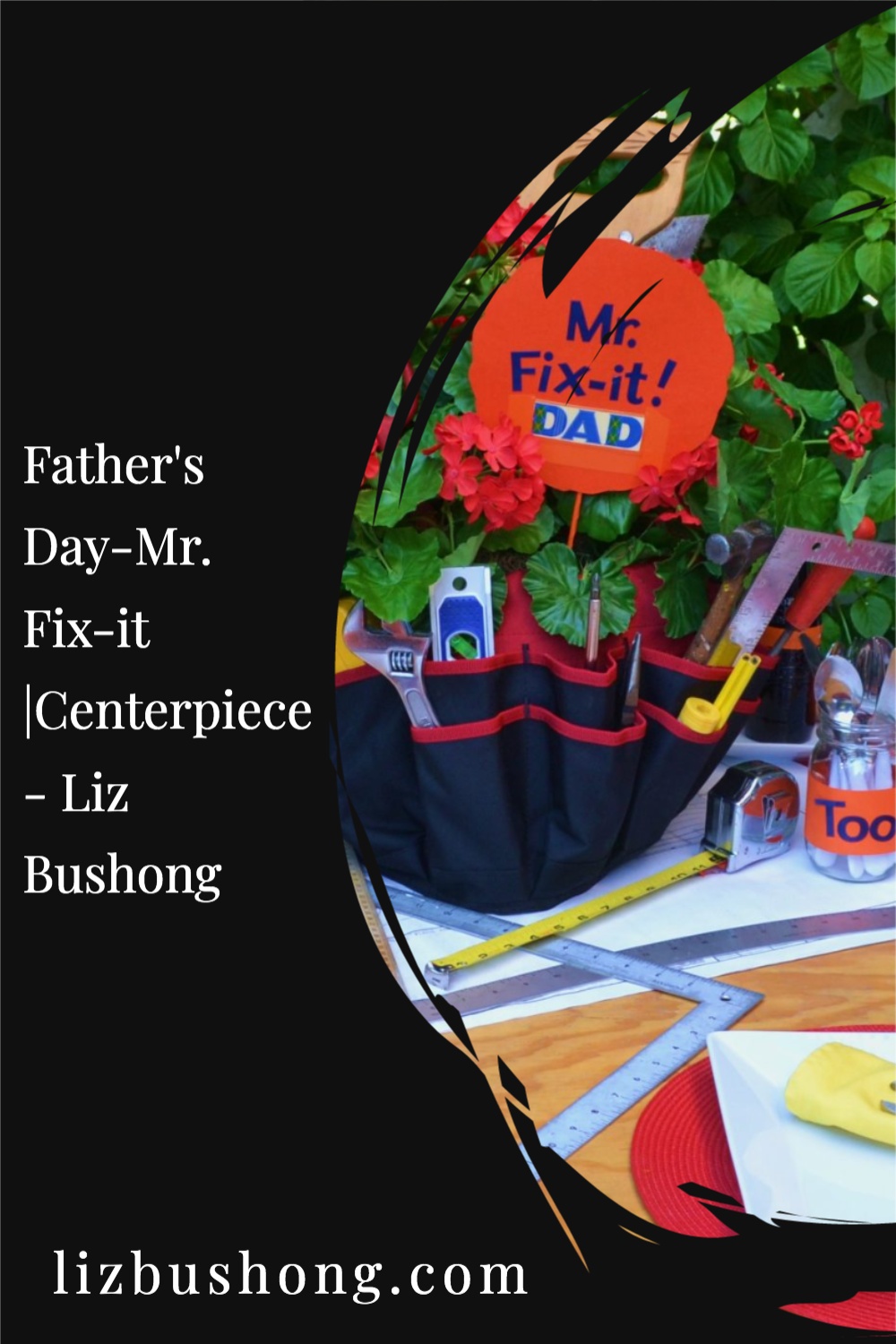 Themed Menu for Tool Time Table
Every man loves steak! Grill his fave and serve new potatoes on skewers. To dress up the plate, a simple salad adds color and flavor to round out the meal. For dessert.,check out recipe here.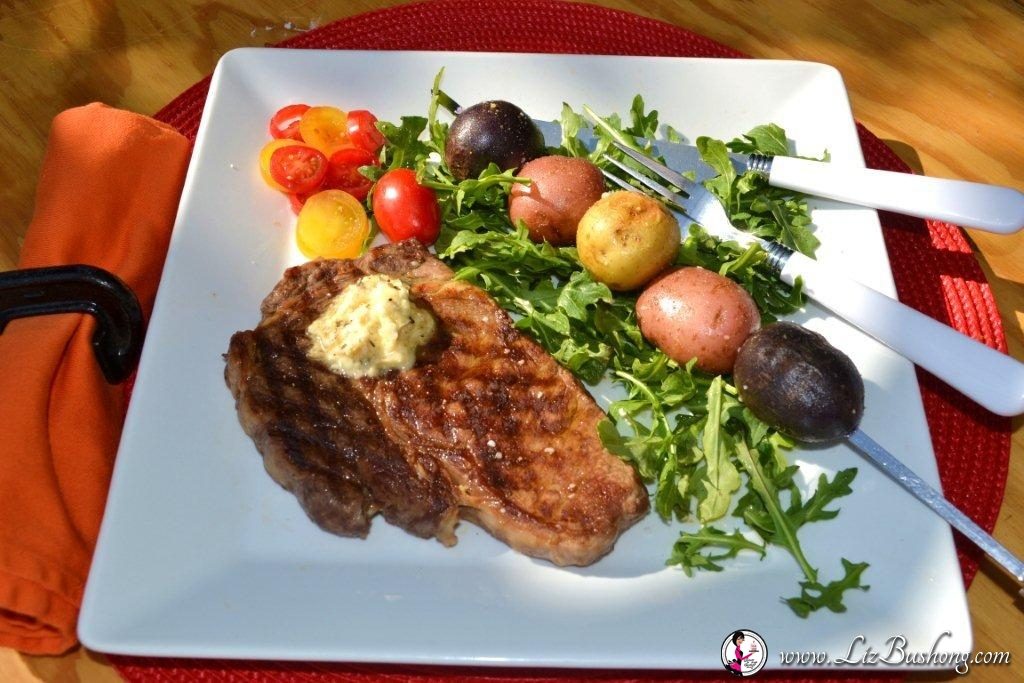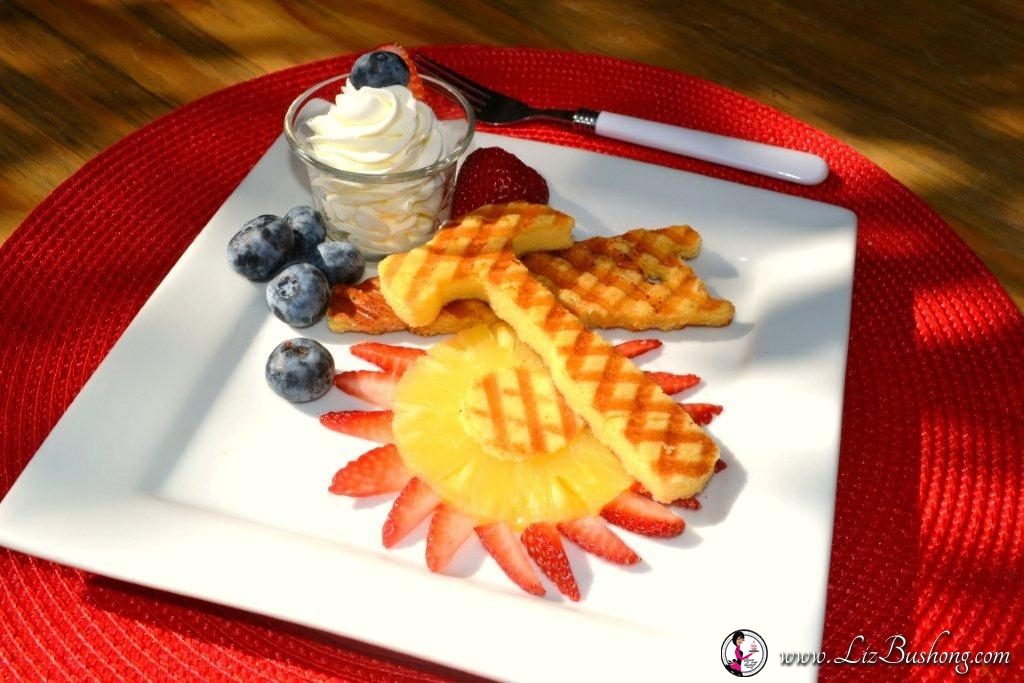 Tool Time Nuts & Bolts Snack Mix
Serve up a great snack mix… nuts & bolts to help growling tummies in anticipation of the grilled steaks. Root Beer in glass bottles are banded with orange electrical tape for easy grip and refreshing non alcohol option. Super easy nuts & bolts recipe, get it here.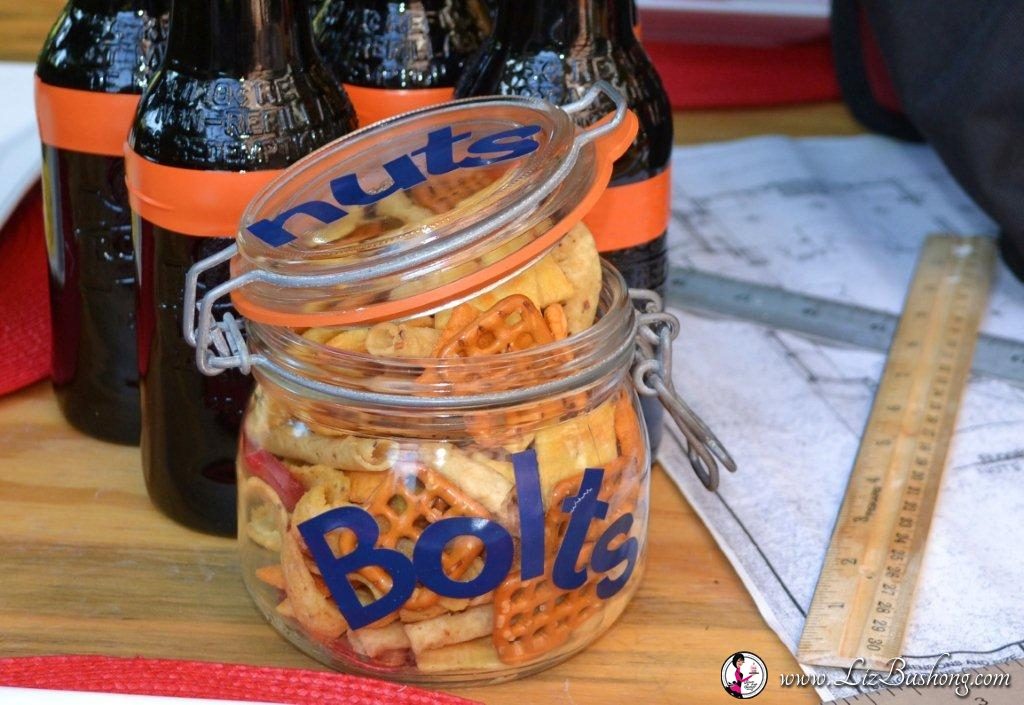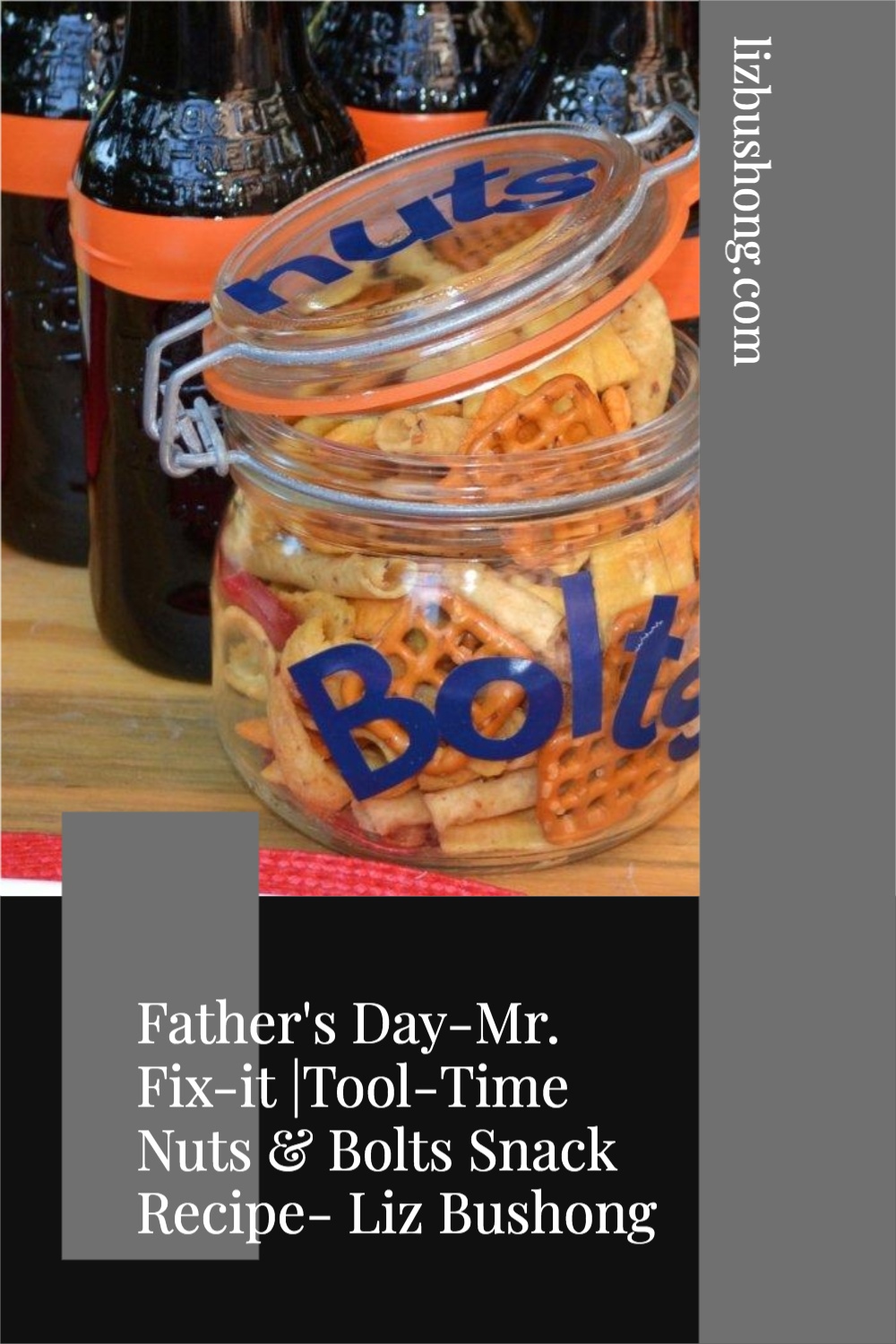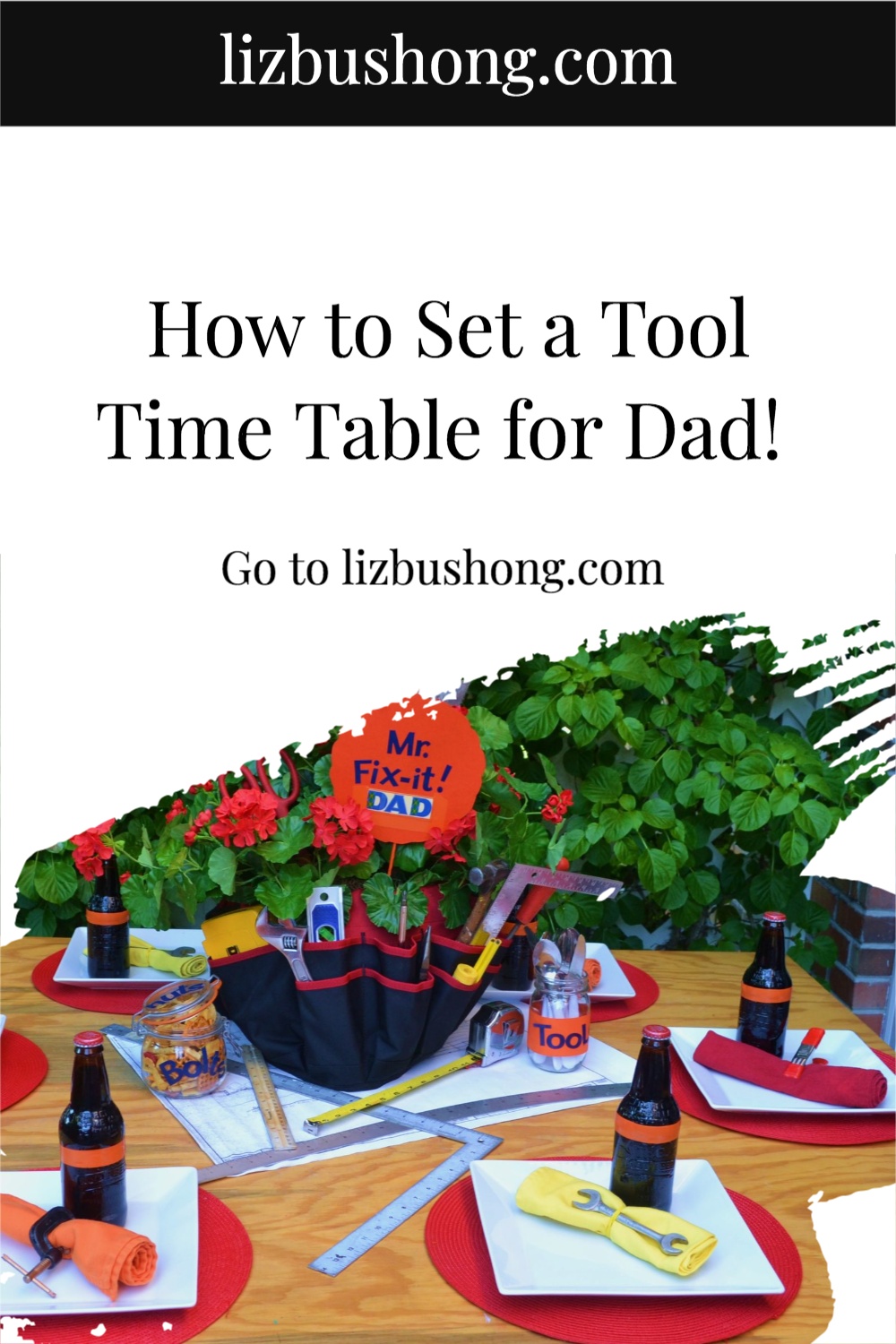 Hope you will celebrate dad or your handyman "Mr. Fix-it" with this festive table. Grilling will never be the same after this fun back yard event.
Other ideas you might like to try: