Kick off summer with Memorial Day Pond -Side Picnic Ideas. Patriotic red, white and blue sets the color scheme for this pond side picnic. Gather a red quilt, wicker picnic basket, vintage thermos and pack a make-a-head menu. You're family will love this fun picnic.

Memorial Day-Pond Side or Park Picnic Setting & Menu
Super simple setting makes picnics fun and festive. For this patriotic presentation, brightly colored boxes, take- out containers and buckets are filled with make a head picnic fare.  A red quilt provides the perfect picnic table-setting for this pond side picnic.
Serve up a mouth watering muffaletta, a wedge of softened herbal cream cheese  and a platter full of dark chocolate cupcakes with "ant" candies.  All of these recipes can be made a head one day before the picnic.  Keep cupcakes chilled for freshness.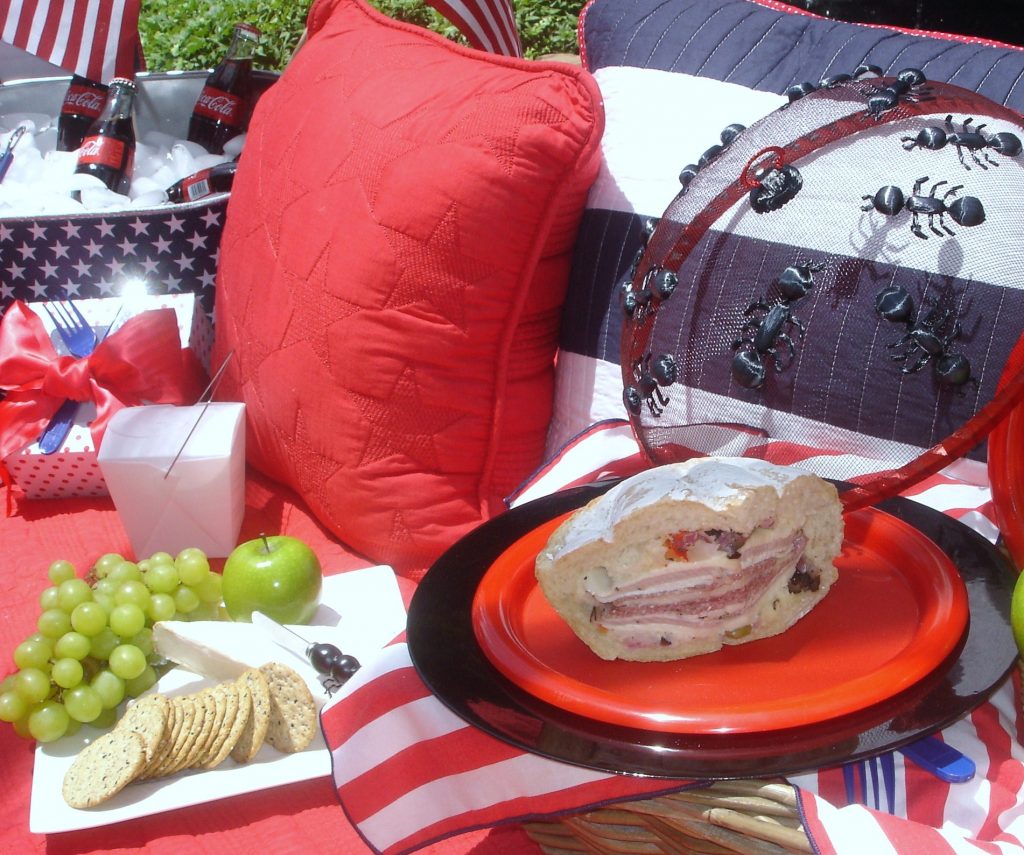 Simple Ant screen food cover will protect your muffaletta from real ants or bees.  I had these screens but found a bee screen for you to check out.  Something fun to cover all your foods and treats while enjoying the picnic fare.
Get Recipes for:  Candy Ant Cupcakes, Muffaletta wrap and sandwich

Muffaletta wraps, chips and cupcake will fit inside a large carry out container if you want to serve boxed lunch. Just keep sandwich and cupcake chilled til serving time.

How to Set Up the Picnic Decor & Food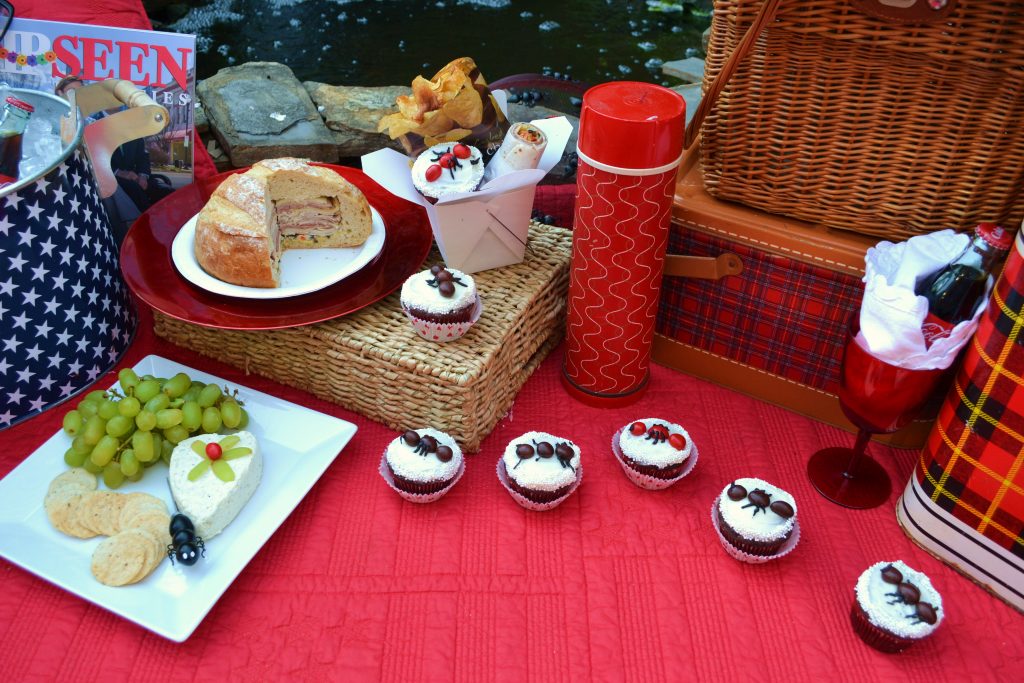 1.Find a pretty location as a backdrop or view that you can enjoy when selecting a picnic location.  This was in my backyard next to my water feature. We built the feature a few years ago and love the sounds of cascading water.
2.Create elevation with colorful boxes and baskets at your setting to create interest and eye appeal. I know its just a picnic, but presentation enhances everything, the food and great outdoors.  Takes a bit of planning but you will surprise yourself  at how great your setting will be.
3.Use vintage thermos for coffee lovers and cooler to hold ice for soft drinks.  Before filling ice in cooler, use it to tote your quilt or other decor items.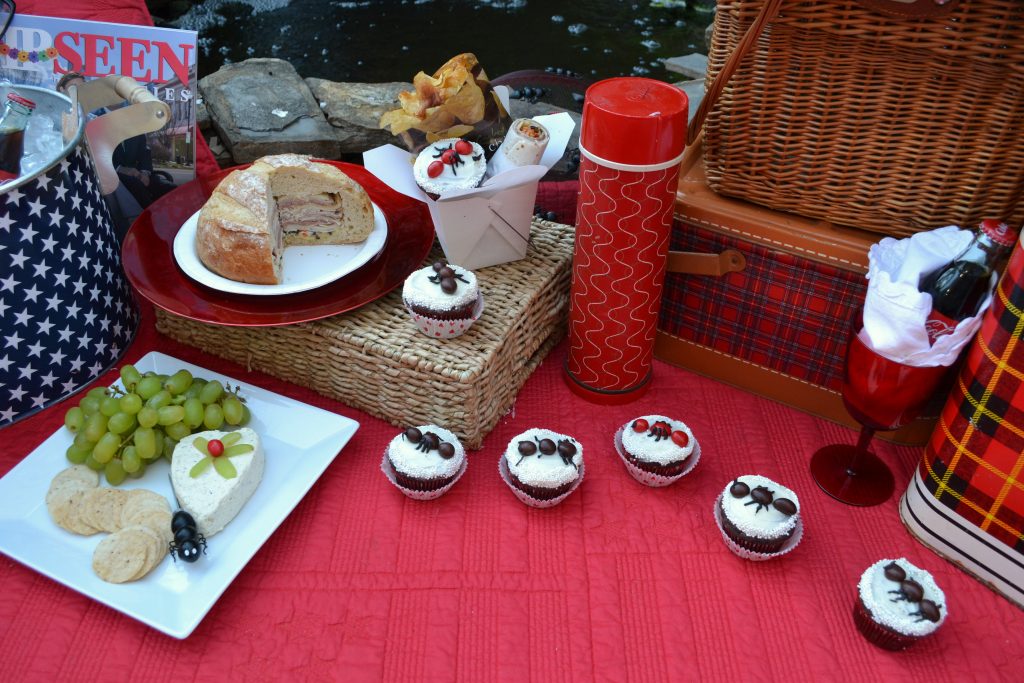 (I used my star studded metal ice bucket for easy access during the picnic. Make sure your beverages have a twist top or bring along a bottle opener. )
4. Pack a picnic basket with the dinnerware, paper products and utensils. Decorative paper plates makes things simple.  Here is a great website for quality and colorful paper goods.  Check out my 4th of July setting here.
5.Bring along pillows for comfort. I used red, white and blue pillows for Memorial Day.
6. Bring a couple of trash bags and handi whips for easy clean up.
7. In keeping with the patriotic theme, a few small flags are neatly tucked into a geranium that sites inside the picnic basket. Flowers are always a nice touch to any table/picnic setting.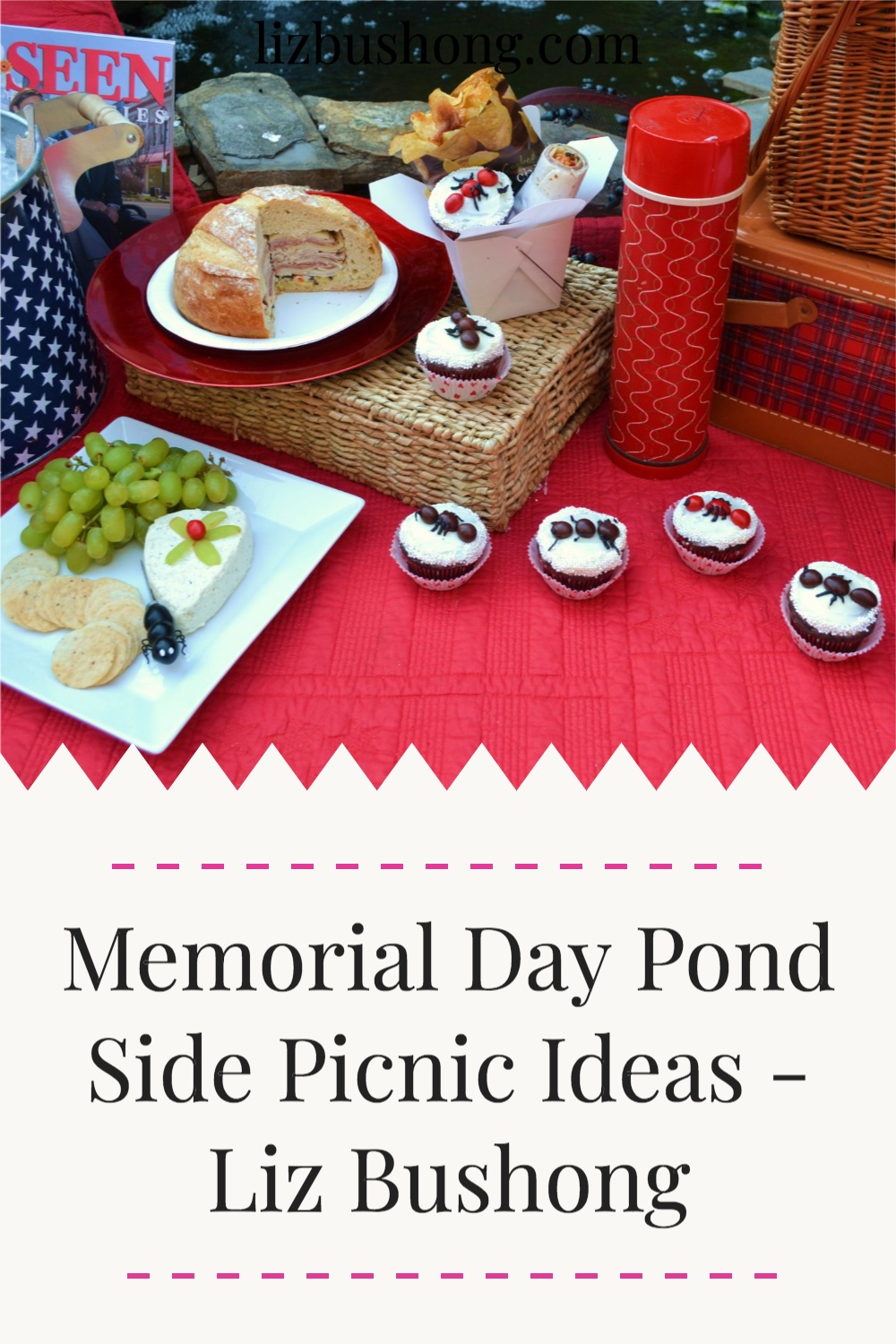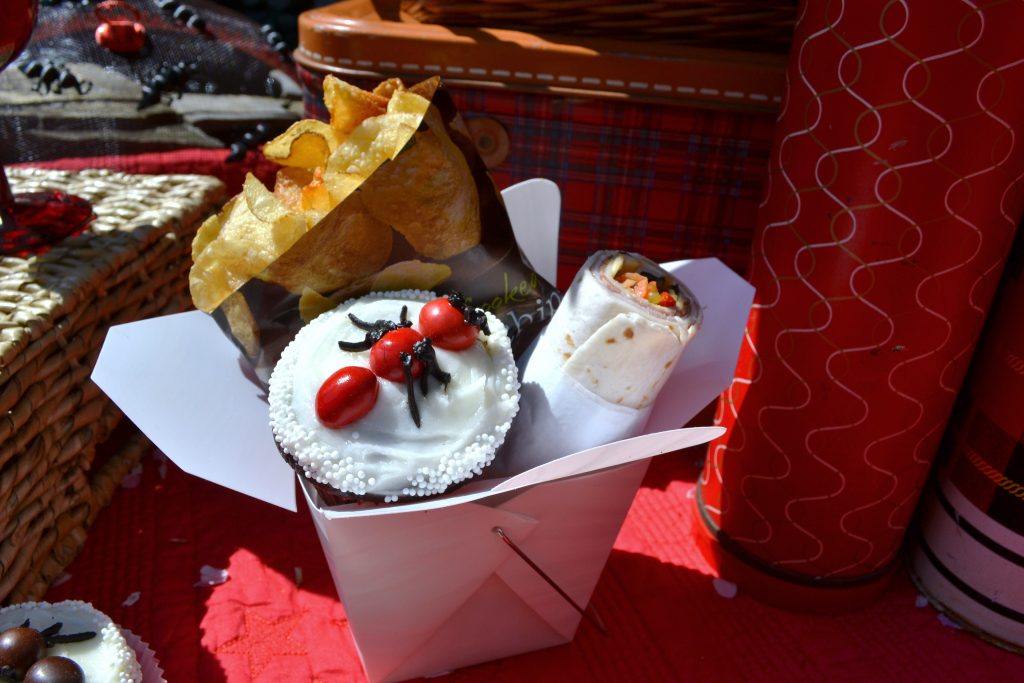 Here are a few products you might like to take on your picnic.
( this is not an affiliate link)
Vintage Picnic Supplies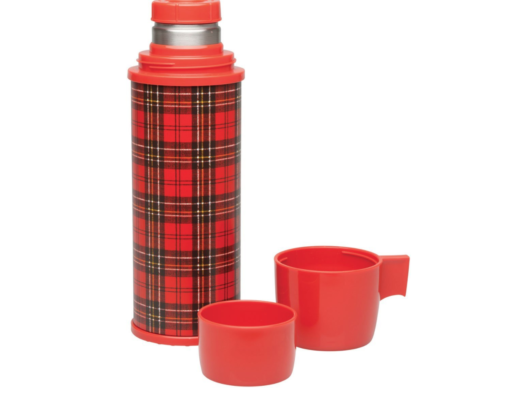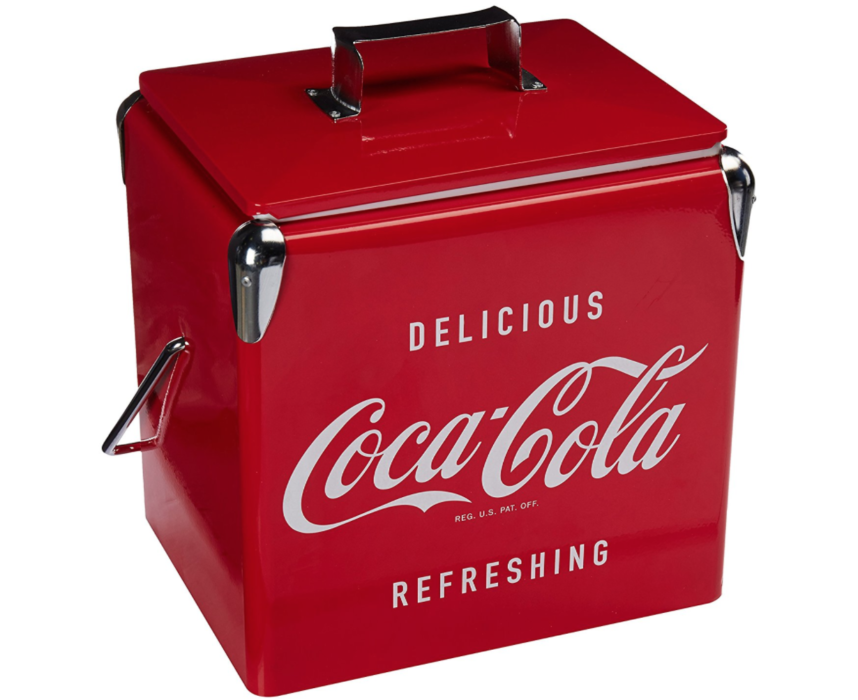 O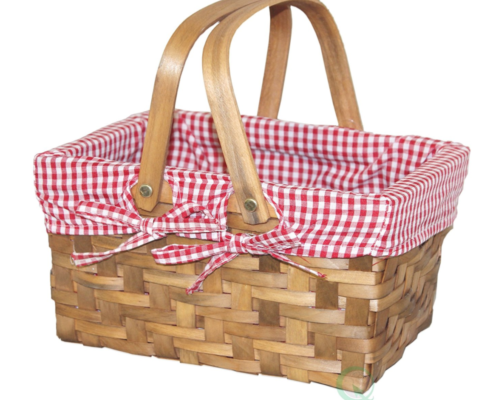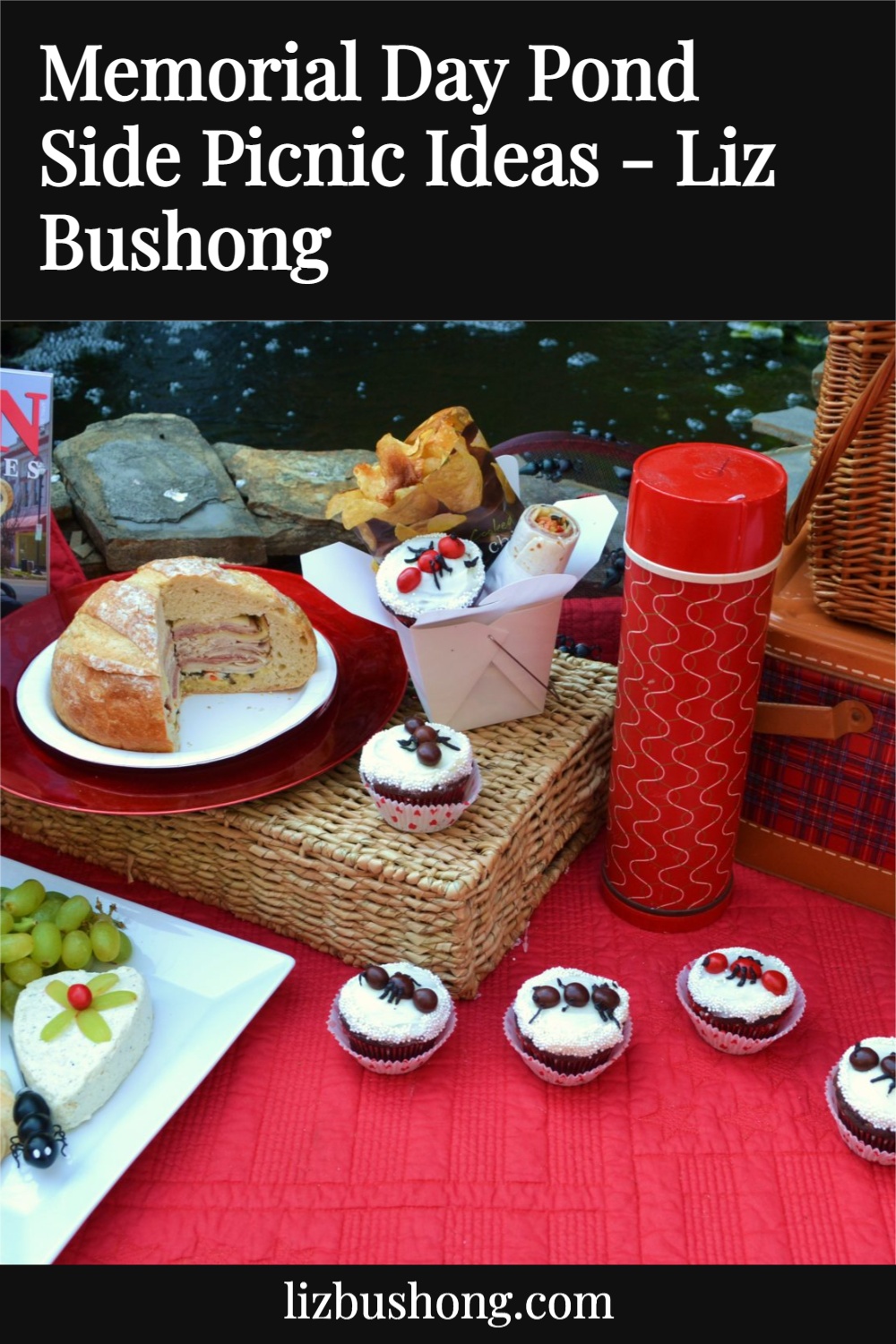 Hope you have a great time creating a picnic, pond side or in the park. You're family and friends will love it.
Other ideas you might like to try: