Does this French Cream Tart remind you of Paris or a fresh flower market?  Two layers of sweetened crust are sandwiched together with fresh whipped cream and garnished with fresh flowers, fruit and candies. So easy to put together with a lovely presentation.  Your guests, family and friends will love this delicious tart.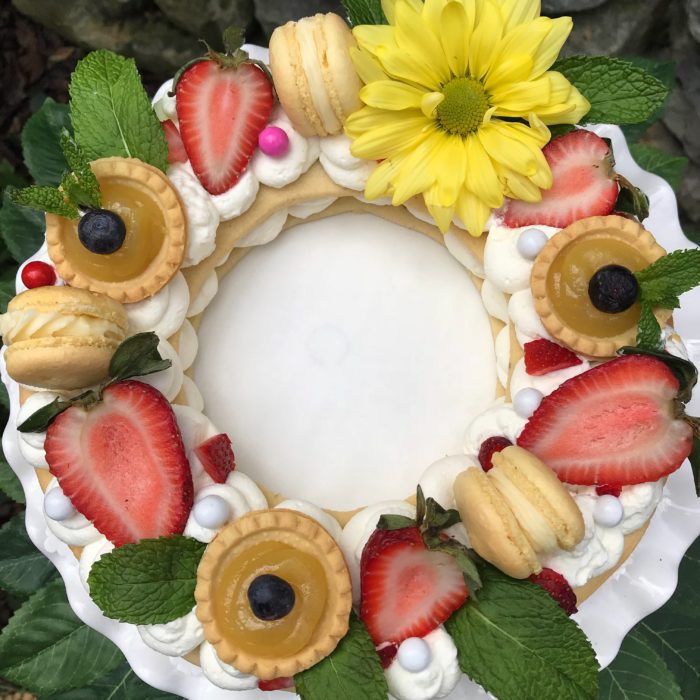 Although, this tart looks sweet with the candy and whipped cream, it really is the perfect combination of flavors. The sweet dough is made in advance and kept chilled until ready to roll and shape. After baking and cooling, fresh whipped cream fills the two layers.  Garnish the tart with fresh sliced strawberries,  lemon curd mini tarts,  French Macarons , candies and mint leaves.  Adding one pink alstroemeria flower was the last item needed to make this the prettiest tart ever!
To serve this dessert use a ruffled edged cake plate or cake stand of choice.  One tip.. make sure you make your pattern for the tart crust a bit smaller in size of your cake plate to ensure it will fit when ready to garnish.  The dough will  not shrink during baking.   Click here for free heart pattern to download.  The heart shape fit perfectly on my scalloped cake stand .
Print
French Cream Tart Recipe
French Cream Tart made with sweetened almond flavored crust shaped like a heart and filled with flavored fresh whipped cream, garnished with fruits mini tarts, candies and macrons.
Author:
Yield:

2

-

8

" tarts

1

x
Pate Sucree (Tart Shell)
1-cup (2 sticks) unsalted butter, softened
2–2/3 cups all-purpose flour
¼ cup + 3 tablespoons almond flour, sifted
7 tablespoons confectioners sugar-sifted
¾ cup + 1 tablespoon confectioners sugar-sifted
1 egg + 1 egg yolk
½ teaspoon vanilla or ½ vanilla bean, split lengthwise
Crème Bouquet Whipped Cream
2 cups heavy whipping cream, chilled
½ cup confectioner's sugar, sifted
½ teaspoon Crème Bouquet Concentrated Flavoring
2 teaspoon powdered gelatin
2 tablespoon cold water
Garnish
1/4 cup strawberry or raspberry jam, melted
5–6 fresh strawberries with leaves
½ cup fresh blueberries
6 French Chocolate macrons * see recipe lizbushong.com
6 Shortbread mini tart shells* filled with Lemon curd
6 packages Valentine Sixlets or other small red, white or pink candies.
Instructions
Make Pate Sucree
Pace all-purpose flour in medium bowl, add sifted almond flour with 7 tablespoons confectioners sugar whisk together, set aside.
Place butter in stand mixer fitted with paddle attachment, beat butter on low speed until butter is smooth and consistent, well blended.
Add remaining 3/4 cup + 1 Tablespoon confectioner's sugar to the butter mixture then add vanilla mix to blend.
Gradually add reserved flour in 2 additions. Mix 20 seconds. Scape bottom of bowl and add egg and yolk, mix on low speed just to combine.
Transfer dough to work surface. Use heel of your hand to smooth dough.
Divide dough in half and form each half into 4 x 6 inch rectangle about 2/3 thick.
Wrap dough in plastic wrap. Refrigerate 2 hours or overnight.
Allow 1 packet of dough to sit at room temperature until slightly softened. Roll out into 1/8" thick disc large enough to fit heart shaped template.
Cut 2 hearts with center removed. Place on parchment lined shiny baking sheet. Prick or dock the crust with a fork.
Chill hearts 10 minutes.
Bake tart dough at 350F for 10 minutes making sure it doesn't burn. Cover with foil if necessary

but avoid under baking.

Remove from oven and cool hearts.
Spread thin coat of raspberry or strawberry jam on top of each crust.
Make whipped cream and pipe as directed, garnish with fruits and candies.
Whipped Cream & Garnish:
In small cup, dissolve gelatin in water and sit 5 minutes, microwave 15 seconds to melt. Let cool to room temperature.
In large clean and chilled mixing bowl with whisk attachment beat heavy cream on medium speed for 1 minute.
Add cooled gelatin crème bouquet and confectioners sugar beat until thick.
Fill pastry bag fitted with a large round tip # 808 with whipped cream.
Pipe large dollops of cream on top of one heart crust.
Add second crust on top of dollops. Repeat piping dollops.
Garnish with sliced strawberries, blueberries, macrons, Sixlets, lemon tarts and edible flowers if desired.
Keep refrigerated and enjoy within 1 day. Best if eaten same day made.
Notes
Shortbread  tart shells are from Clearbrook Farms.
Beat butter as directed in recipe for best results on the crust.
Inspiration for this sweet tart came from Shani's Sweet Art.  and Sugar Geek Show.
Chill dough before cutting out shape and after shape is cut out.
Make sure the tart is baked throughly or the crust will not be crisp.
Spreading melted jam over the crust right before garnishing will keep the whipped cream from seeping into the crust.
Here is a photo of the base baked Pate Sucree and garnishes ready to deck out this delicate and fun dessert.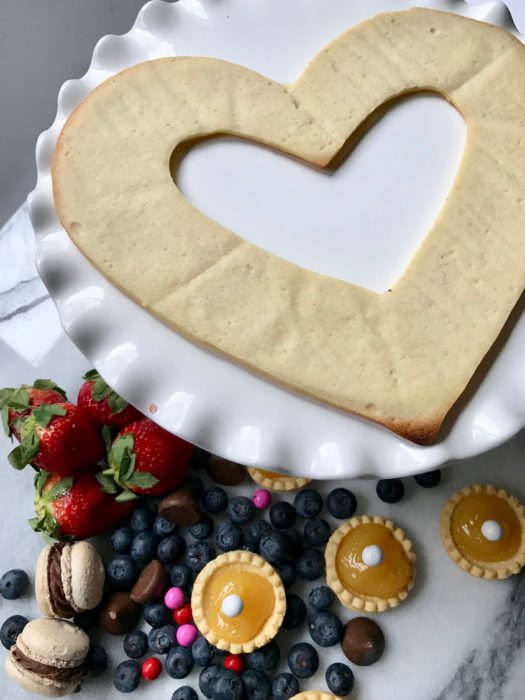 Other Ideas you might like!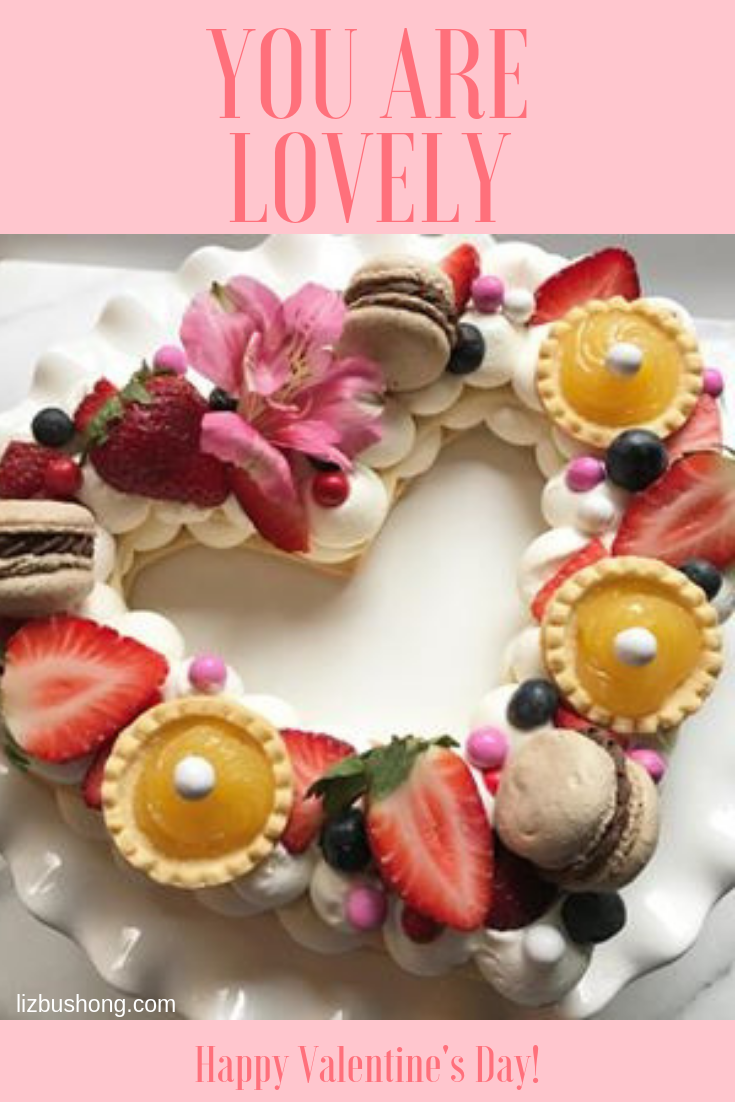 Serve this tart for Valentine's Day!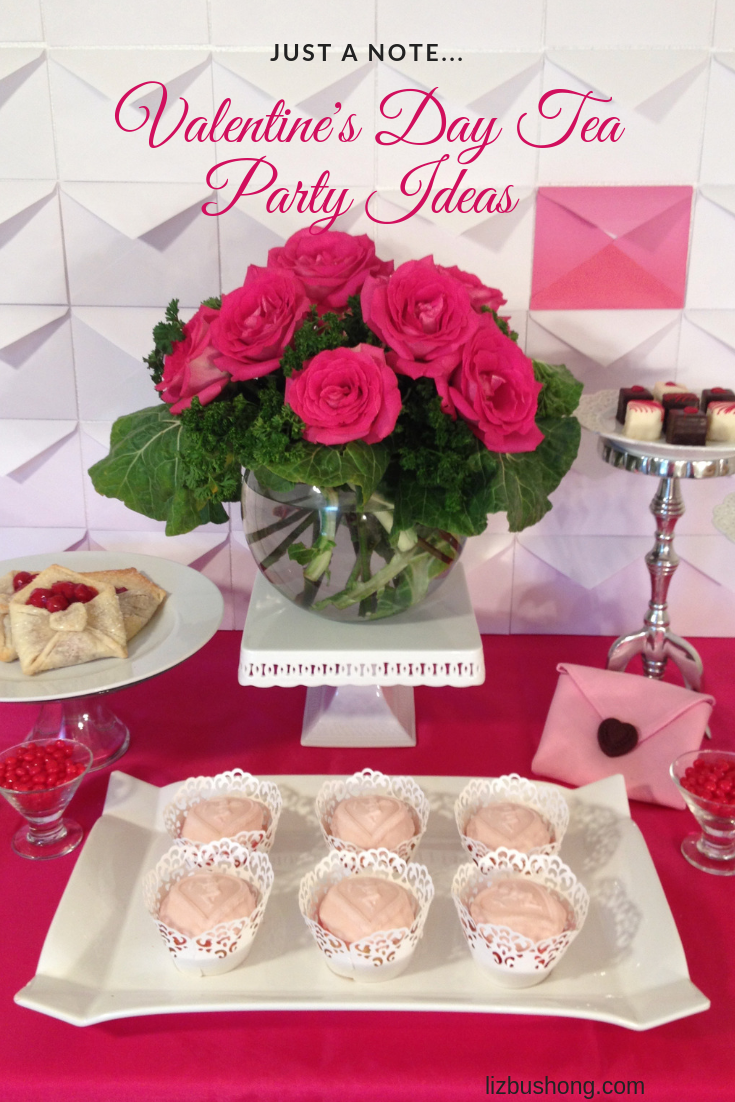 Valentine Cupcakes,  Cherry Pie Pastry... Envelope Back Drop/Napkin Fold