Lemon Almond Tart has ground almonds in the tart crust.  A lemony curd-like filling is baked in the nut infused tart, then garnished with fresh whipped cream and grated lemon zest.  A perfect dessert for Spring or anytime you want a light dessert. Easy to make too!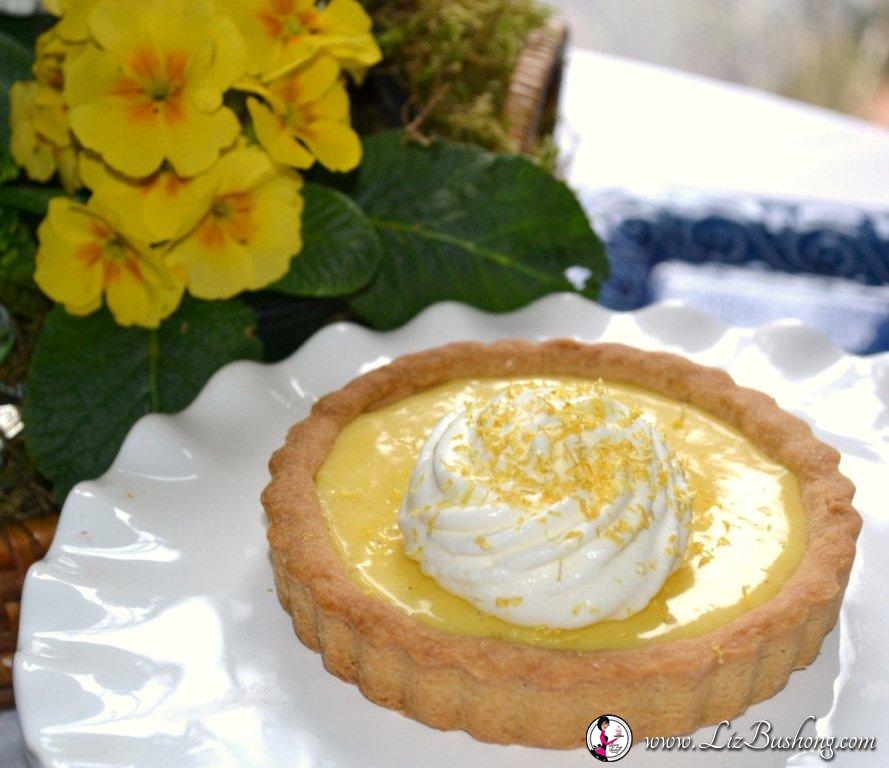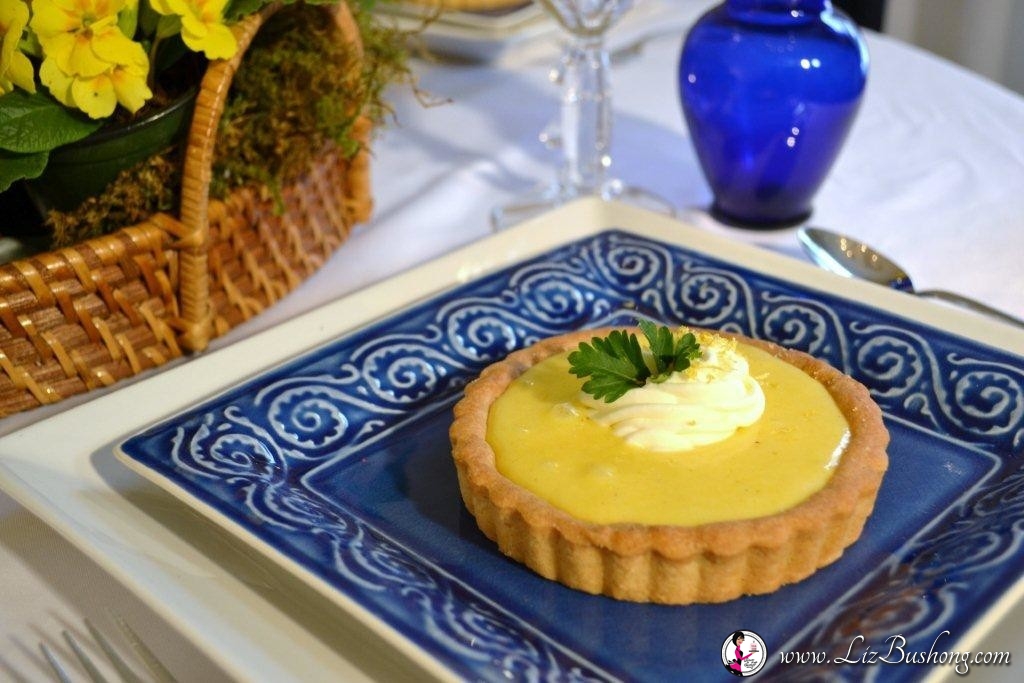 How to Make a Lemon Almond Tart
First begin with making the almond crust.  Grind the almonds in a food processor with steel blade until finely ground.  Add flour, sugar and butter, process until crumbly.  Add egg and juice, process until dough forms a ball.  Wrap dough in plastic wrap, chill one hour.  Make sure you use a good quality real butter.
After chilling, roll out on floured surface to 1/4″ thickness. Dough will be soft, try not to add additional flour.  If it is too sticky return to refrigerator to chill another 15 minutes.
Lightly spray with cooking spray a 4″ round tart pan  with remove-able bottom.  Press dough into tart pan, pressing dough up the sides of the pan. Return the crust in refrigerator until ready to fill with filling.
Making the Filling:
Preheat oven to 325.  In large mixing bowl, combine sugar, flour and lemon juice.  Beat to combine. Add eggs, one at a time, beat after each addition until rich and creamy looking. Add melted butter and mix to blend.  Pour filling into Almond Crust shells.
Bake little tarts for 30-35 minutes or until filling is set.  Bake the tarts on a baking sheet lined with parchment paper in case of filling over flow.
Tip: Fill tart shell with filling 3/4 full.  Filling will not rise. It is more like a custard.
Remove from oven and allow to cool on a cooling rack. Chill until ready to serve.
How to Serve the Tart:
Right before serving, remove tart from mini pan and place on a dessert plate.  Dollop each tart with fresh whipped cream and fresh mint leaves. You can also grate lemon zest over the whipped cream.