Create this cute Turkey Snack Appetizer for Thanksgiving Dinner.  Whether your family munches before the big meal or throughout the day, this appetizer will certainly please every palate.  Grab a cheese board, grapes, dried fruit, chocolate, crackers, cheese, cookie cutters, and a pear to create a festive turkey snack appetizer.
Whether hosting Thanksgiving or asked to take a dish, this appetizer is simple and easy to make. Begin this assembly by cutting some toothpicks in half to attach food items to the "turkey" pear body. Leave 5-7 toothpicks long for stacking the grapes for tail feathers. Be sure to let guests know that toothpicks are in the turkey body.
How to Make the Turkey Snack Appetizer| Turkey Face
Serve this appetizer on a wooden cheese board or pretty tray. Position the pear in the center of the board cut side down and stem facing you. Begin to assemble turkey with making the face. One large grape is the right proportion for the turkey head. The eyes are small rounds of cut out cheese and snood of turkey, that is to say, the flap that is over the beak is made of cheese. With the short cut toothpicks attach the cheeses to the grape head. Attach the head to the stem end of the halved pear.   See photo for more details.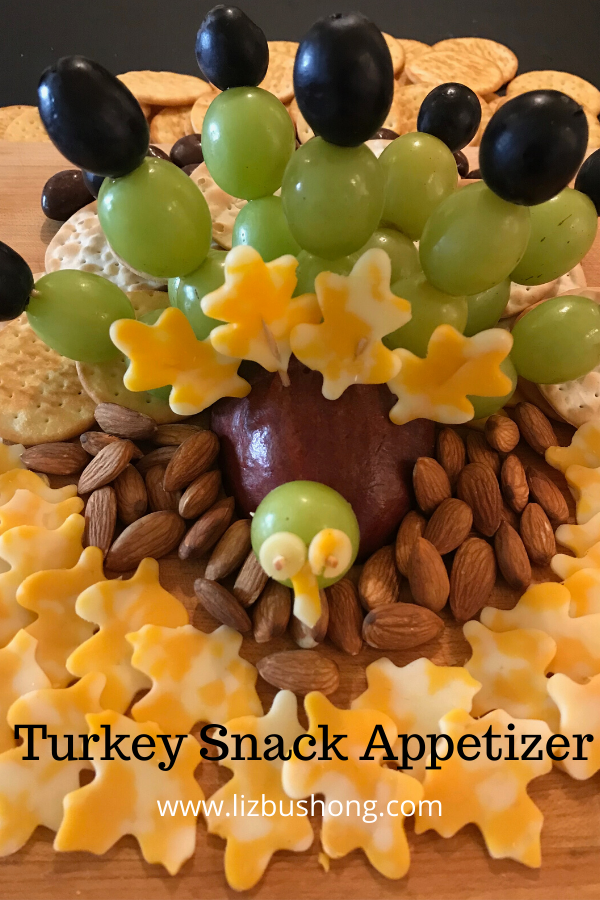 How to Make the Turkey Snack Appetizer | Grape Turkey Tail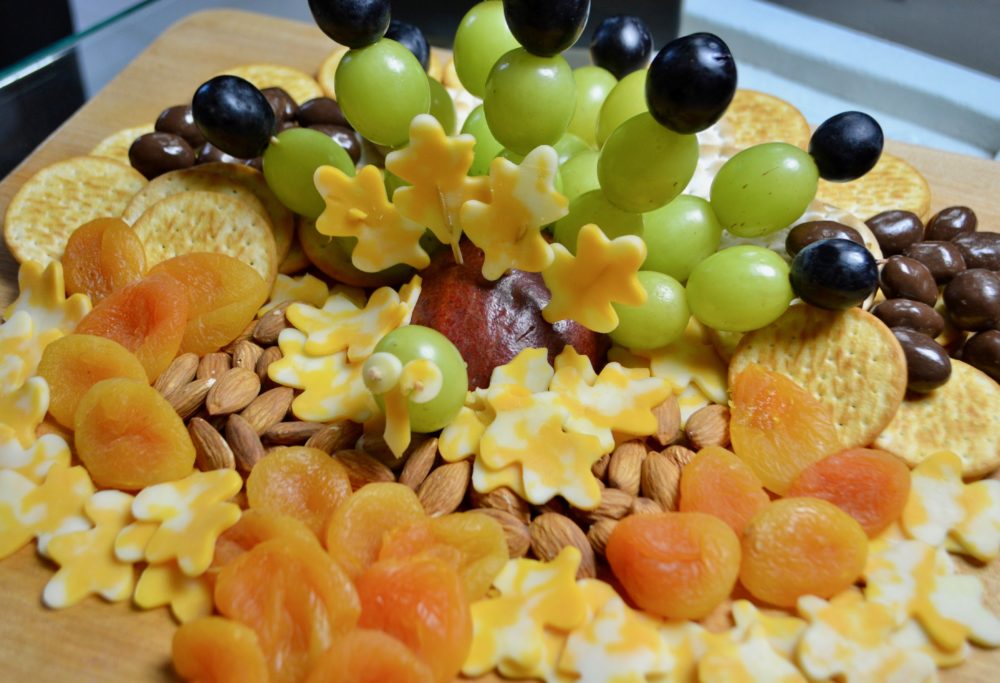 Seedless grapes are picked on frilly long toothpicks with the frilly part removed.  Grapes are stacked and inserted into the widest end of pear half.  Cutting the pear in half length-wise with help with weight distribution of grape tail feathers.
How to Make the Turkey Snack Appetizer | Grape Turkey Face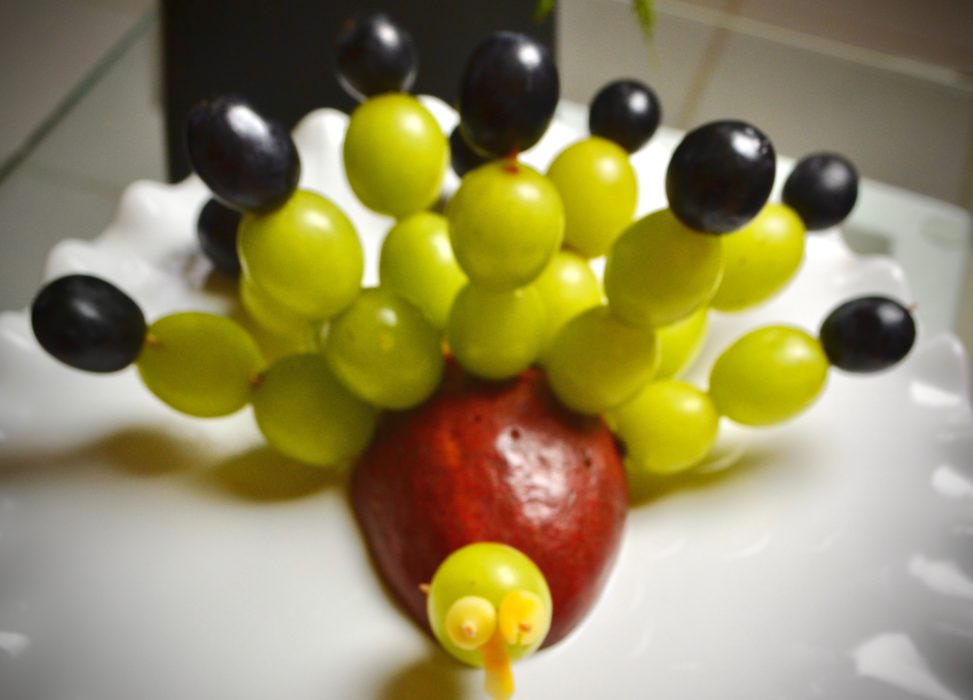 To make the turkey face, small round cheese cut outs were tooth picked to the grape head with the snood attached underneath.  Leaving a little bit of toothpick exposed created the center of the eyes.  But, a black olive would be a great addition for eyes instead of cheese.  As you can see the head is attached to the pear with a toothpick.
How to Make the Turkey Snack Appetizer | Turkey Feathers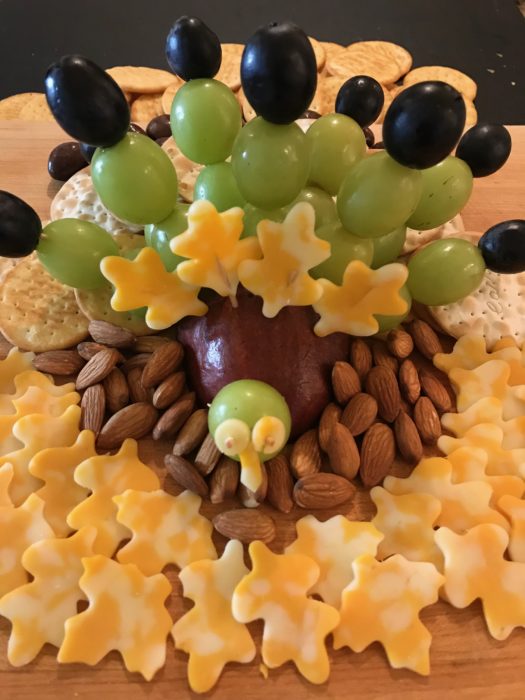 To make turkey feathers mini leaf cookie cutters were used to cut out the shapes from cheese slices. Some were put on toothpicks to resemble tail feathers.  The remaining cheese leaves were arranged around the base of the turkey body.
How to Make the Turkey Snack Appetizer | Crackers & More
In conclusion, layer two kinds of crackers around the tail feathers.  Around the turkey body almonds, cheese leaves, and dried apricots were layered to create a rounded body as well as to fill in empty spaces.  Chocolate covered almonds were placed on both sides of the turkey in the back, but really where ever you want to put them.
Happy Thanksgiving!  
Another Idea you might like to try: