Whether you are celebrating Spring or Easter make a Lemon Marshmallow Hat Cake for your dessert table. The cake is made with two cake pans, a 12″ round layer and a half round ball pan; for the hat and brim.  Purchased lemon frosting covers the entire cake with with a dot and drag piping design on the brim while marshmallow cream fills the center of the cake "crown".  To finish the cake, add a lavender satin ribbon and edible pansies. As a result your guests will love your inspired creativity making this festive and fun hat cake.
Easy to Make the Hat/Bonnet Cake

Half Round Ball Pan for Crown of Hat
12″ Round Cake Pan for Brim of Hat

How to Make the Easter Bonnet Cake| Recipe
Print
Marshmallow Easter Bonnet Cake Recipe
Author: Liz Bushong
Prep Time:

20 minutes

Cook Time:

35 Minutes

Total Time:

60 minutes

Yield:

25

servings

1

x
Category:

Dessert -Cake

Method:

Baking

Cuisine:

American
1–18.25 ounce package lemon cake mix
1–3 ounce package lemon instant pudding/pie mix-dry
1 1/3 cups water
1/2 cup vegetable oil
3 eggs
1 teaspoon lemon extract
2 cups lemon pastry filling* Purchased pre made filling
1–7-ounce marshmallow crème
1–4 ounce package cream cheese, softened
1 cup heavy whipping cream-whipped
4 tablespoons confectioner's sugar
1 teaspoon crème bouquet extract or vanilla
3-cans Lemon Frosting or 3 cups buttercream lemon frosting
Instructions
Preheat oven to 350.
Lightly spray with cooking spray 12-inch round and half- round baking pan.
Sprinkle half round pan with flour to coat pan.
Line bottom of 12-inch pan with parchment paper, lightly spray with cooking spray. Set aside.
In large mixing bowl, combine cake mix, pudding mix, water, oil, eggs and extract.
Beat on medium speed 2 minutes.
Divide batter between the two pans and fill half full.
Bake 12-inch cake for 25 minutes and half round 15-18 minutes.
Remove cakes from oven to cool 5 minutes, invert cakes onto cooling rack.
Wrap cakes in plastic wrap and freeze for one hour.
Meanwhile, whip heavy cream, confectioner's sugar and extract to firm peaks.
Place whipped cream in separate bowl.
Whip marshmallow crème and cream cheese together in mixing bowl until smooth.
Add whipped cream and cheese mixture until combined. Set aside.
Hat Assembly:
Remove cakes from freezer and cut 12-inch cake in half making two layers.
Leaving a one-inch edge around the half round cake cut a center well for marshmallow filling.
Save top slice of the center cake to replace over the crème.
Fill well with marshmallow cream cheese mixture, plug opening with reserved cake pieces.
Place in freezer to firm while preparing 12-inch layer.
Separate 12-inch layer in half horizontally.
Place bottom half of cake on 10 or 12 inch cake board,.
In piping bag with or without a tip, fill with lemon frosting.
Pipe a wall around the outer edge of cake.
With lemon pastry filling, fill cake top inside the wall of lemon frosting.
Top with remaining cake half.
Place in refrigerator to firm for 25 minutes.
Frost top and sides of 12-inch layered cake with lemon frosting.
Frost half round cake with frosting before adding to base cake.
Place filled half round cake in center of 12-inch cake to resemble a hat.
Add additional frosting around brim to fill in any gaps.
Tie decorative ribbon around the base of the crown of cake as a band and bow.
Attach edible flowers or clean faux flowers or pipe buttercream flowers to decorate.
Notes
Don't let the long instructions discourage you from making this cake.  It is worth baking and making.
Pans needed:   half ball cake pan 
Freezing the 12″ round cake and ball pan cake half for 45 minutes will make the cake easier to cut, fill and frost.
How to Assemble the Easter Bonnet Cake
Step 1:  Slice 12″ round cake in half, place on 12″ round cake board.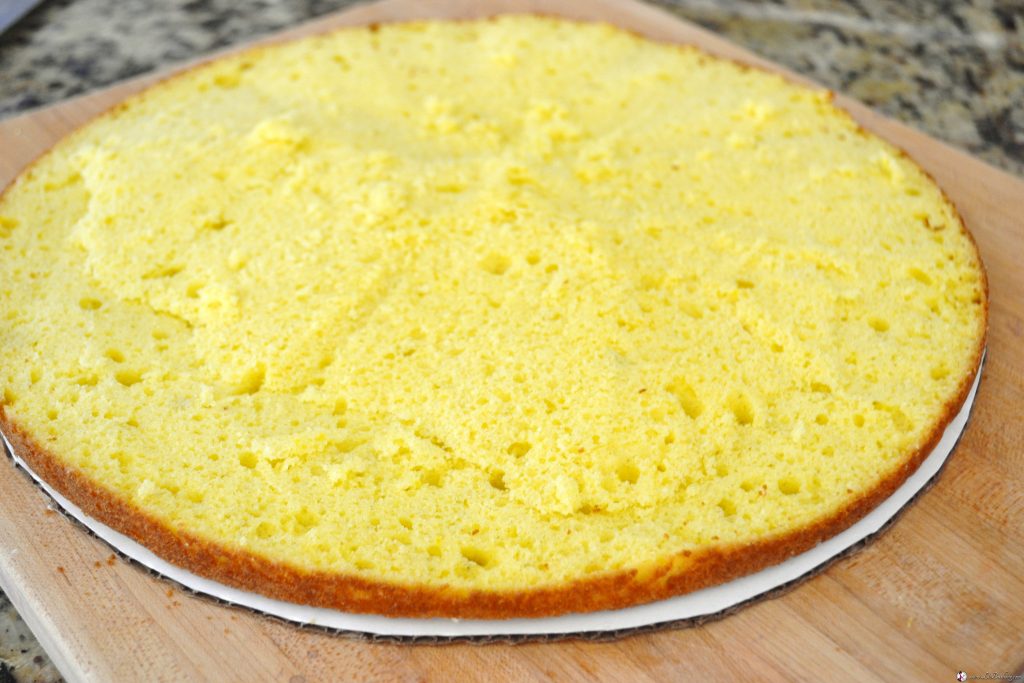 Step 2: Easter Hat Cake Piping Rim of Cake to form a well to keep  Lemon Filling inside cake once layer is added.  I used purchased lemon pie/pastry filling.  
Place remaining cake layer gently on top of the filling.  Place back in freezer or chill cake for 30 minutes before frosting.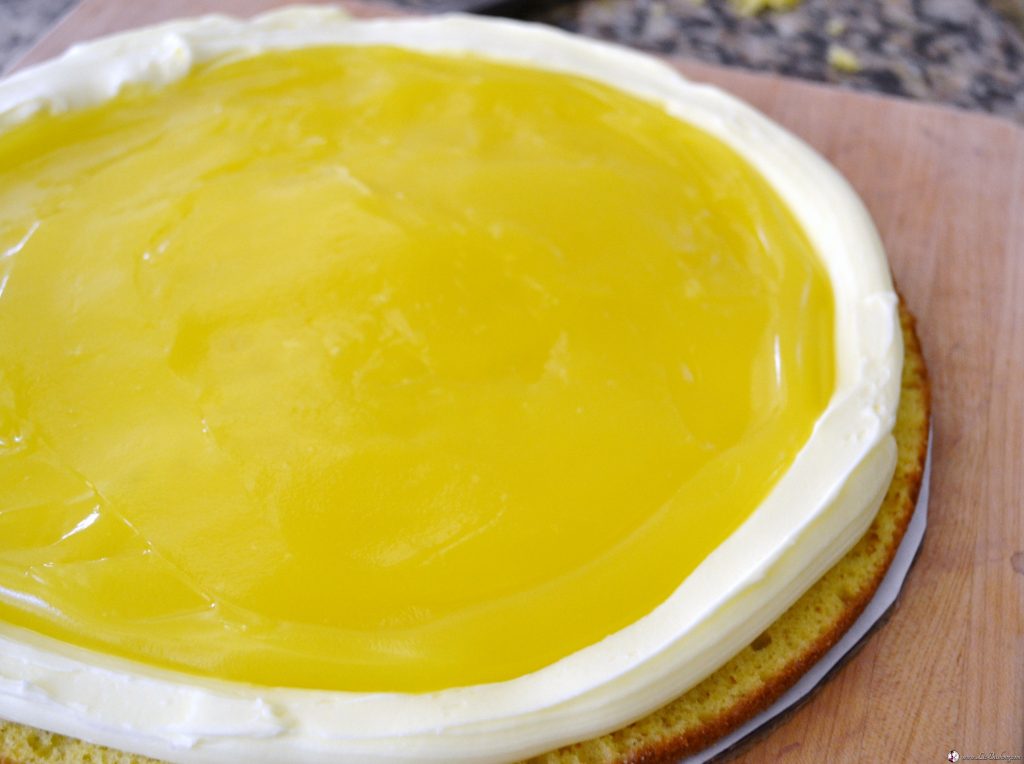 Lemon filling and lemon frosting.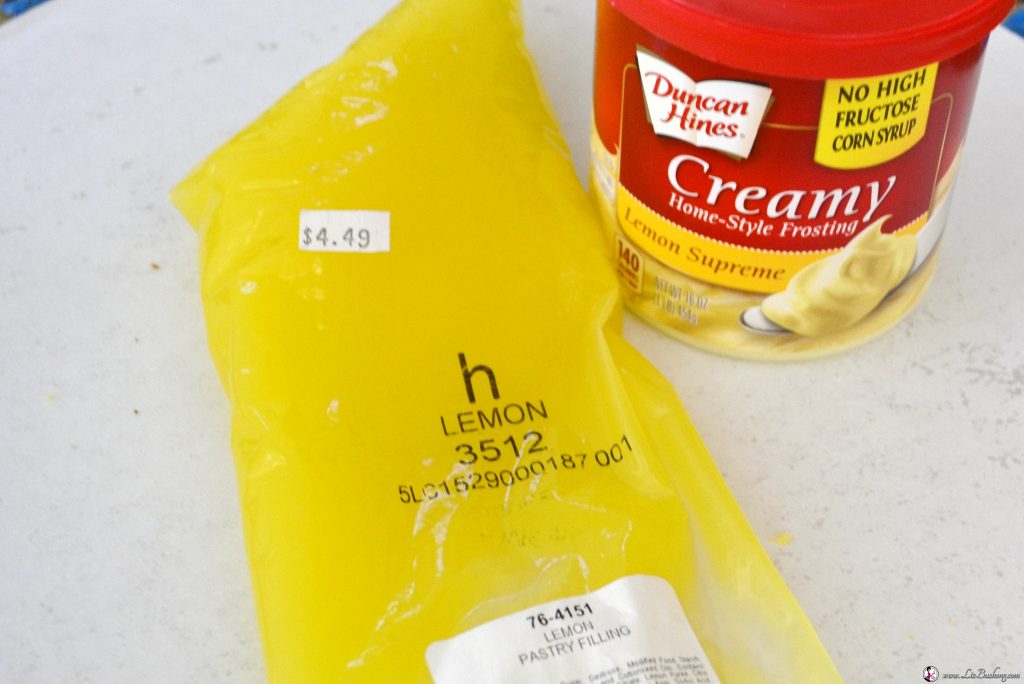 Step 4:  Hollow out half round cake and fill with marshmallow cream, turn upside down on center of 12″ brim cake.  Frost with purchased lemon frosting or make your own. Crumb coat the cake first, allow to set up then frost with top coat.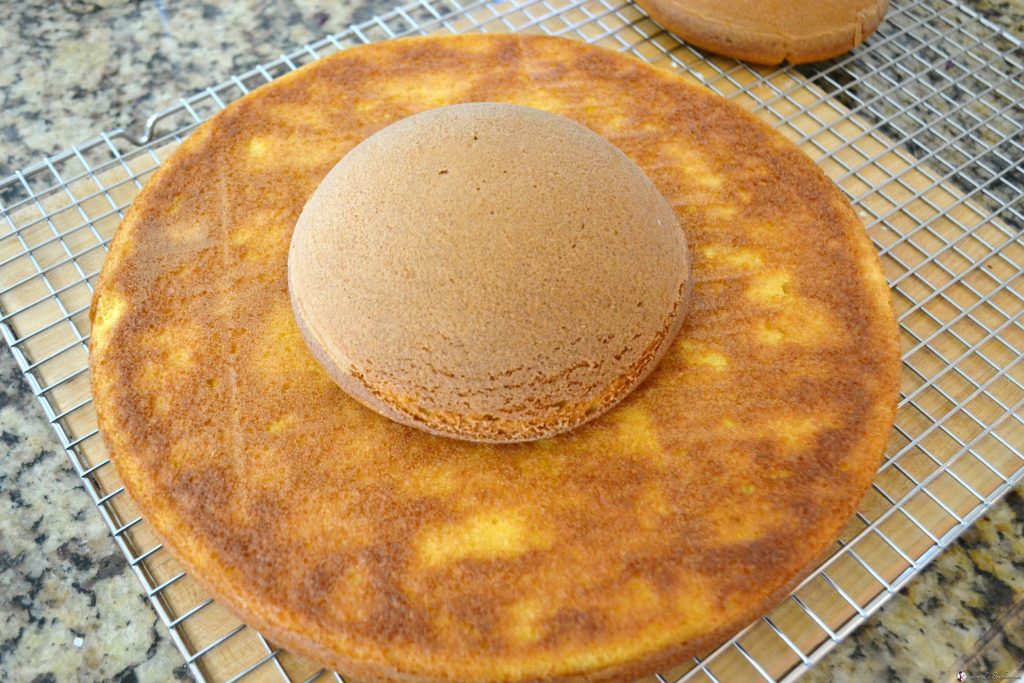 Step 5:  With large round piping tip and lemon frosting in piping bag, pipe dots, then place flat edge spatula or knife into center of large dot and drag to the right, repeat design until cake sides are completed.
Attach lavender satin ribbon to the brim of hat and add edible flowers around the crown of the bonnet cake hat.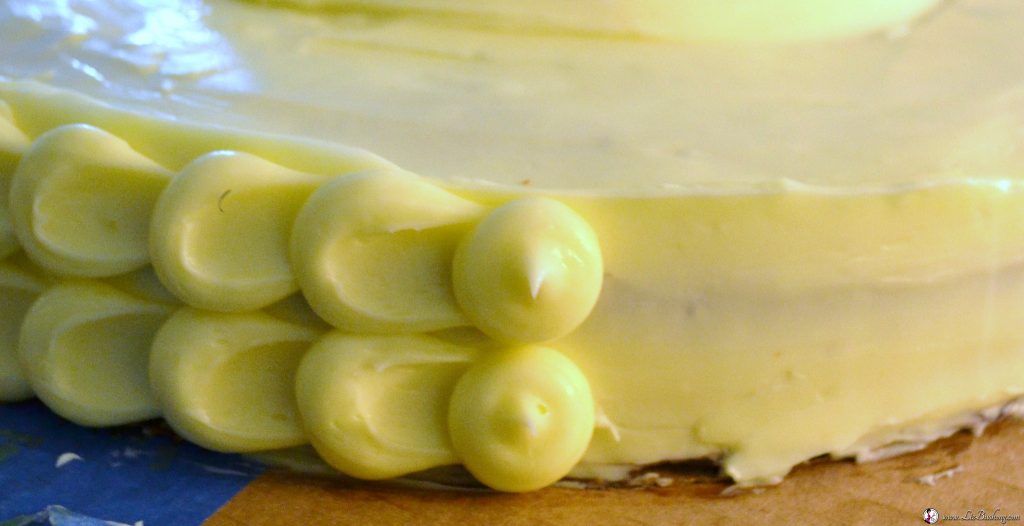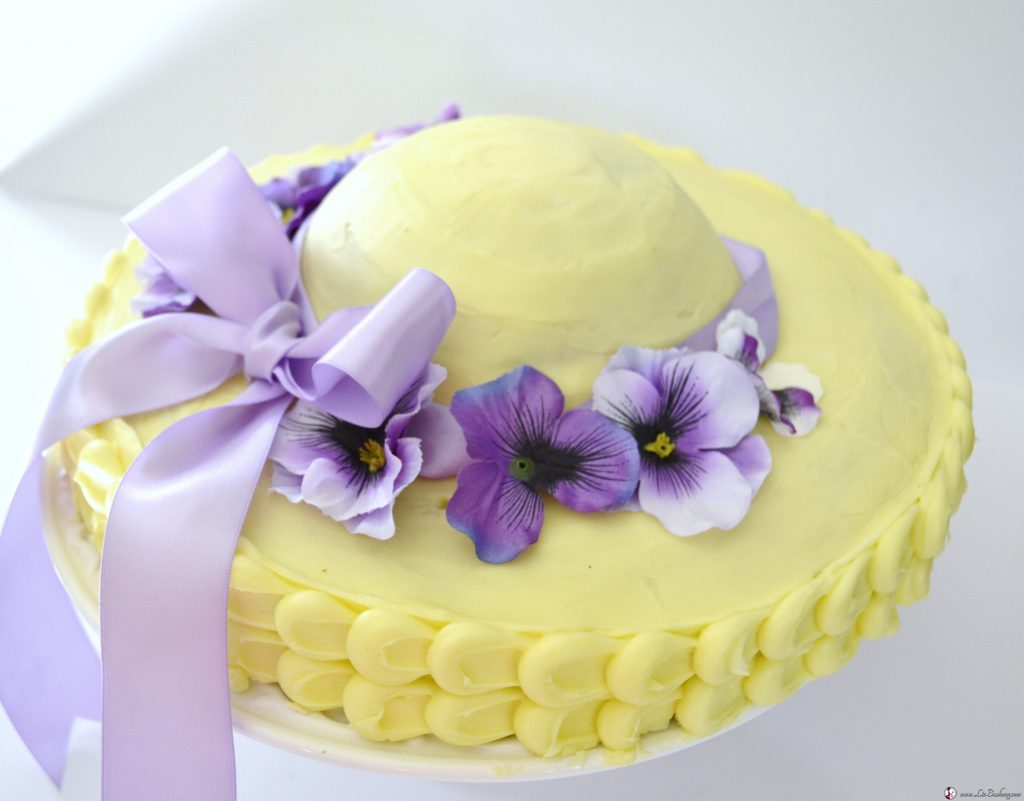 Have fun making this cake!  It is delicious.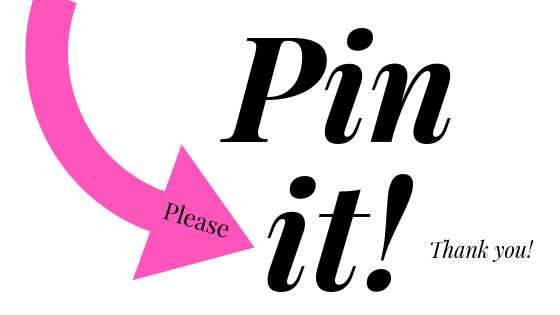 Other ideas you might like to try: