Spring has arrived and Easter is on its way, create these easy DIY Easter Candy Cone favors for fun. Because decorating an Easter table has baskets and the like, try creating paper cones and filling them with candies instead or in addition too. To make this DIY project, gather colorful card stock, ribbons, pipe cleaners, Easter stickers and candies.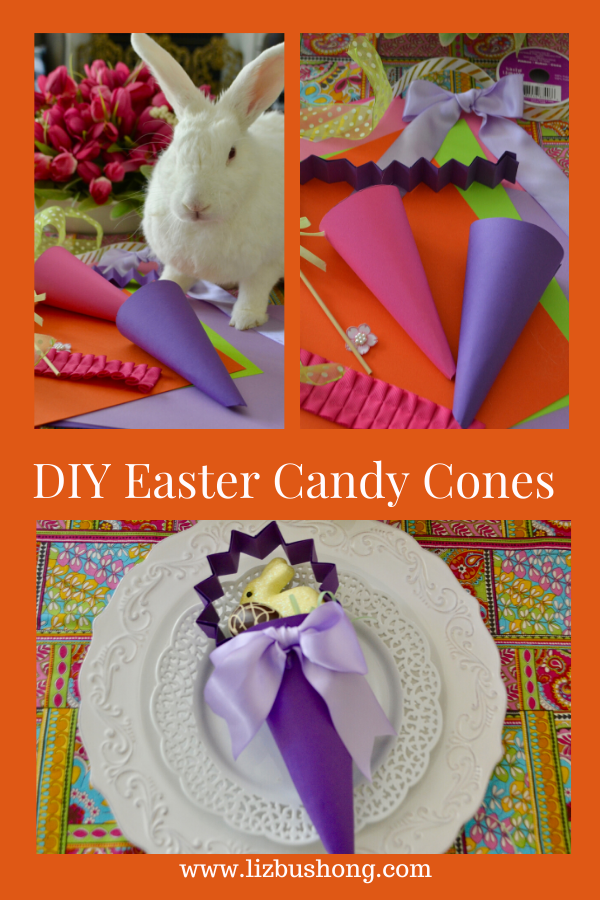 Whether making these for a party favor or as small gifts to celebrate Resurrection day these cute little cones will add joy to the season. As a party favor, place these cones on the dinner plate so everyone will have one to take home. As a small gift, grab your largest basket fill with Easter grass and take a candy filled cone to a special friend or neighbor. Everyone will be happy and excited to receive this lovely little surprise.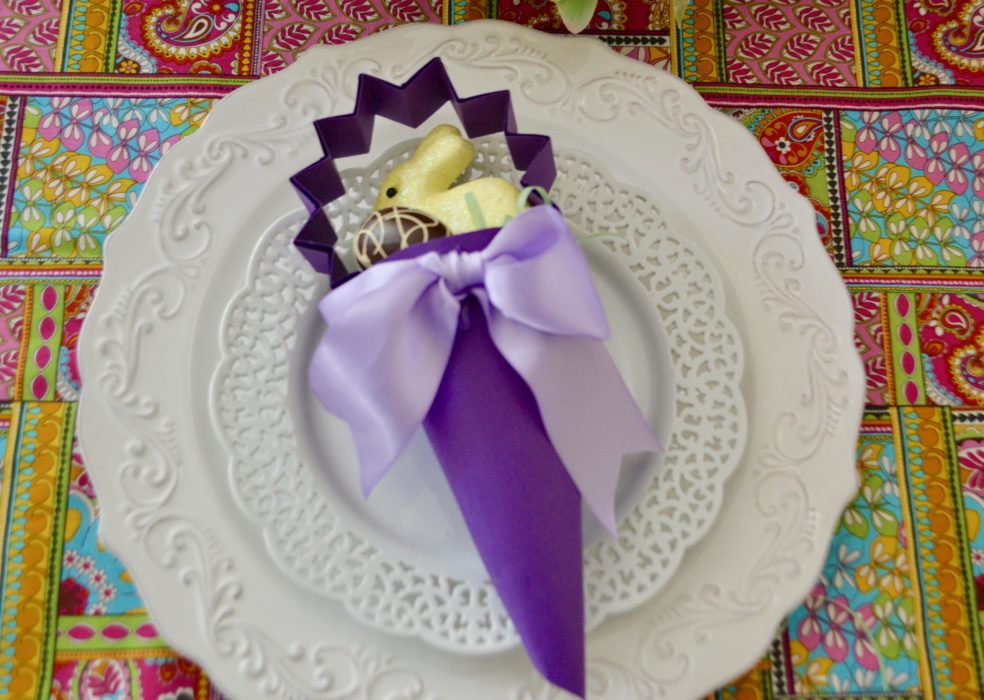 How to Make Candy Cones for Easter Favors
Gather materials to make your cones, I used colorful card stock 8-1/2″ x 11″ size. Assorted ribbons, glue gun, ruler and scissors will help with your creations. Additionally, Easter stickers and assorted candies will make your candy cones personalized.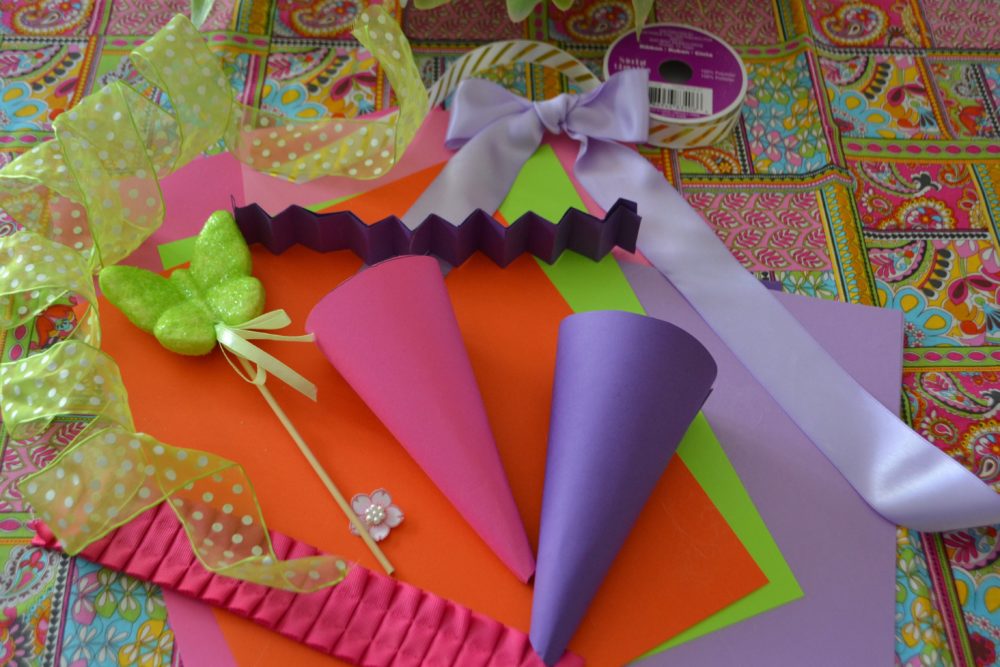 Here's the pattern for the cone. Using the straight side of the card stock measure 6″and mark, then 6″ at a 120 degrees, measure 6″ all the way around or outer edge. Make a sample and cut out then roll into a cone shape.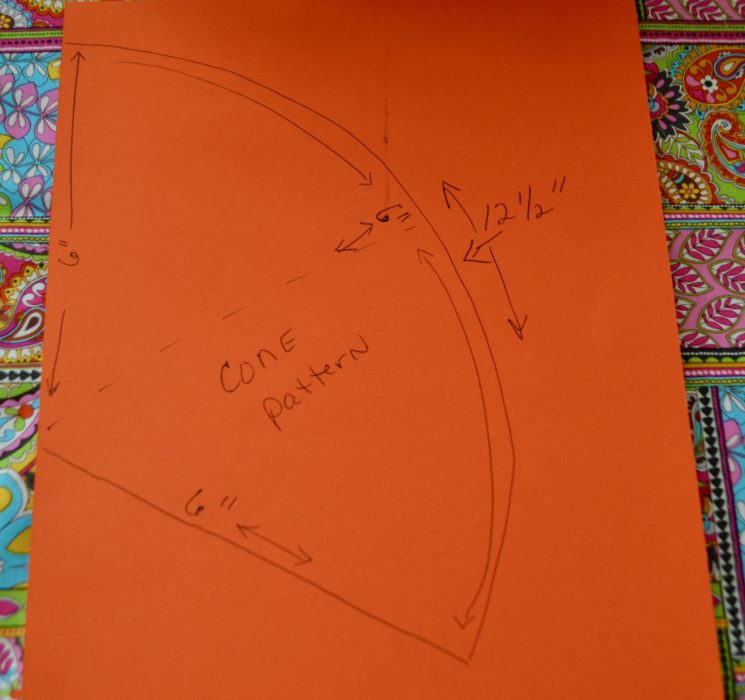 If you want a colorful card stock, download this free pdf. (Click on link and not photo) . Just print on white card stock. Easter Paper Cone Paper lizbushong.com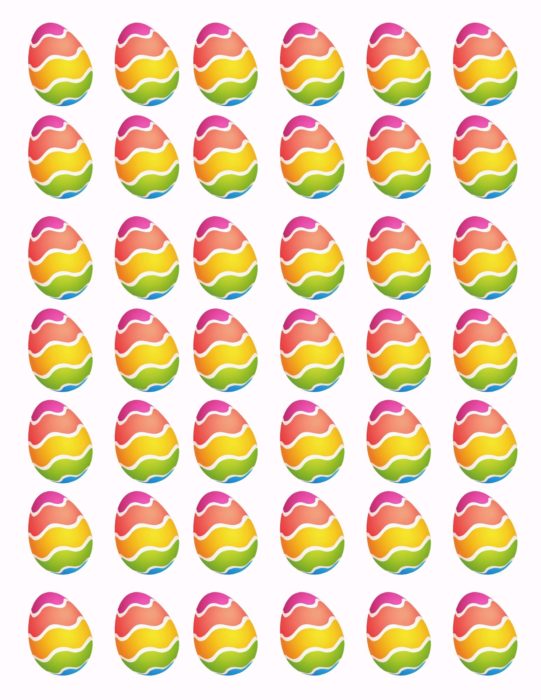 After folding the paper into the cone shape and hot gluing together, accordion pleat a strip of card stock to create the cone cuff. I used a 2″ wide x 8″ long strip, fold in half lengthwise to create a folded 1″ wide piece of paper. Pleat the paper into 1/4″ folds, glue one side of pleated paper to one side of cone and repeat with the other side.
Fill the cone with Easter grass and candies. You could also use pipe cleaners as a handle if you desire or ribbon.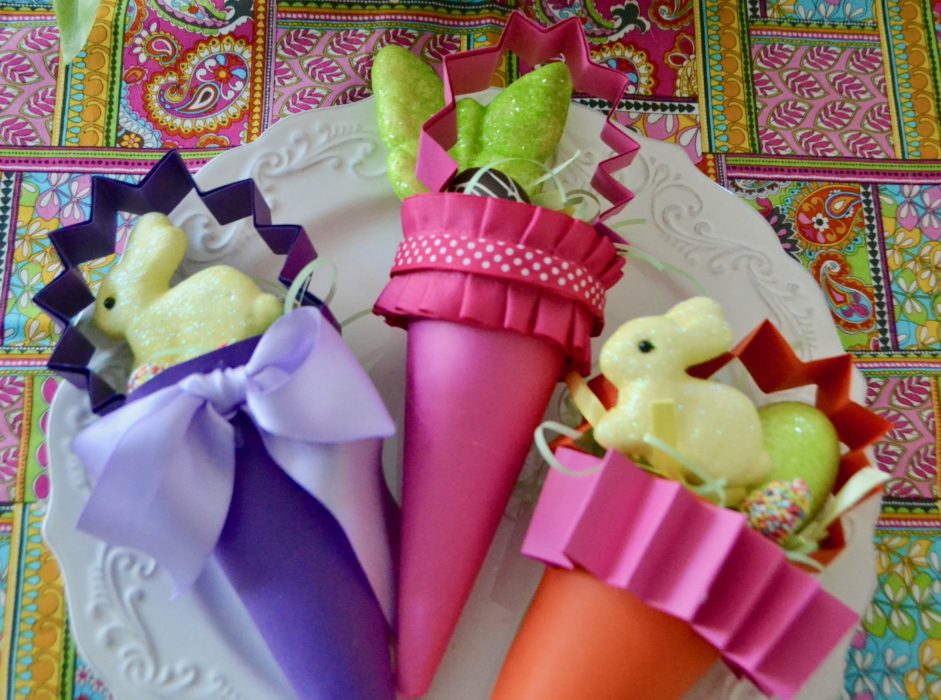 Even my sweet bunny JJ is getting in to making these cones. He loves paper and sweet things. The only sweet thing he gets is papaya, pineapple or apples. NO candy for this little guy.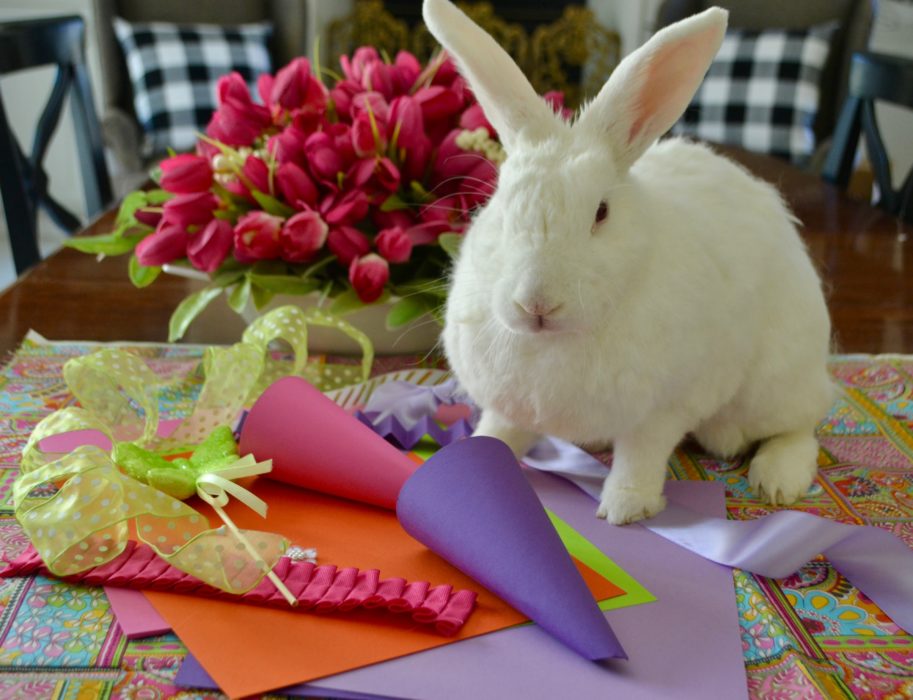 Thank you for stopping by! Hope you will enjoy making these cute paper cone favors.

Other ideas you might like to try:
Paper plates make a cute bunny basket. Hot glue, moveable eyes, pink construction paper is all you need.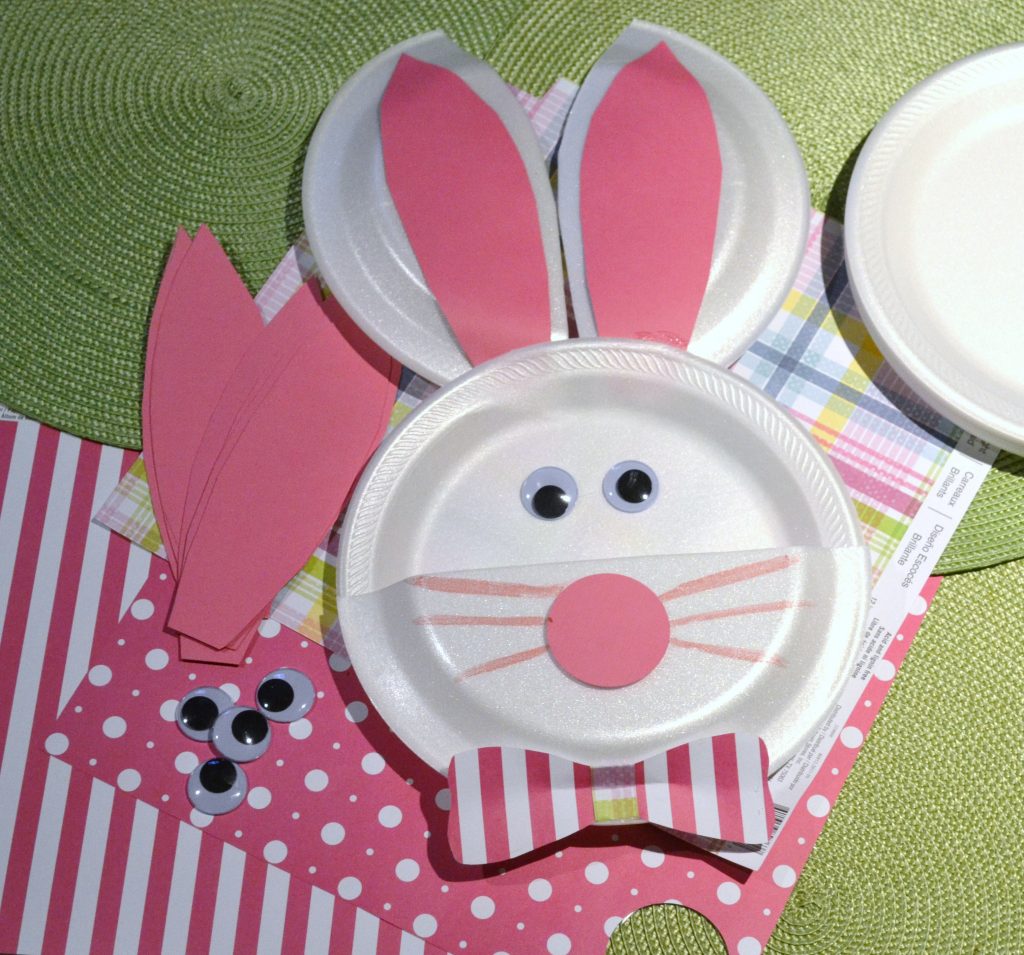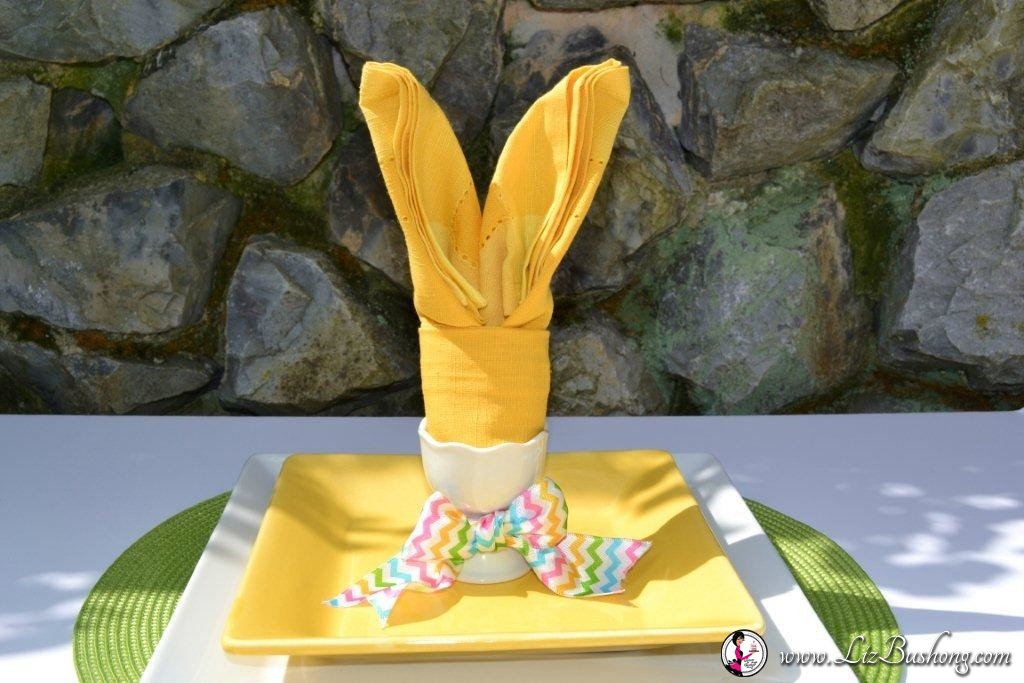 How to use natural dye for Robin Blue Eggs , click on photo