Time to Stir up your food gifts for Christmas giving.  Christmas tree cinnamon rolls, brownie mix in a jar, Chocolate candy medallions, Cranberry pinwheel cookies and much more to create.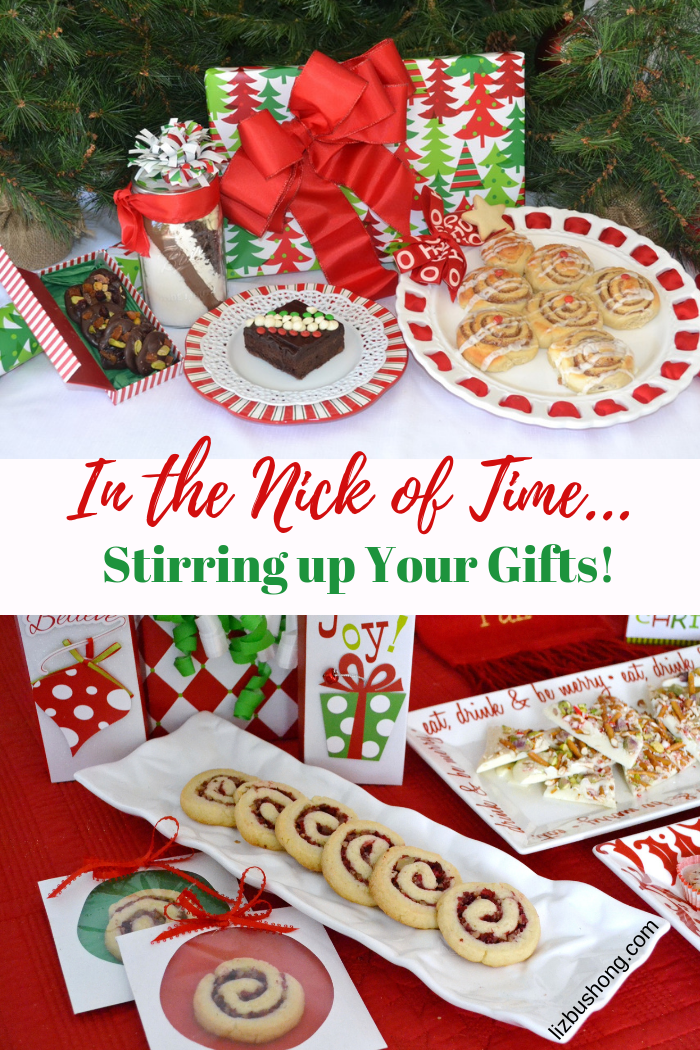 It's a few weeks before Christmas and all through your recipes you scramble to think of food gifts you can send or give this season.  I have a few make ahead recipes for you to make your holiday baking fun.
First determine the number of gifts you need to create.  Second, what do they like, cookies, brownies, candies, baked rolls.. you get the idea.  Third, Make the decision… what to bake or make.
As a rule of thumb, bake most all of your cookies ahead and freeze. Decorate the cookies right before serving or sending.  Another great item to freeze is baked breads and rolls…just frost or glaze right before sending or serving.
For Christmas Tree Cinnamon Roll Recipe check out the Swedish Tea Ring recipe. This recipe is the base for the Cinnamon Rolls.  Instead of making the ring, cut the rolls from the rolled log and bake like rolls.  Then assemble in a tree shape on pretty platter.  Easy…  Glaze right before serving.

Make a batch of Cranberry Pinwheel Cookies.
You might like these Gift Giving Posts to: