Need an easy DIY fall project? Create a beautiful fall table with decoupaged pumpkins and chargers. Simple DIY project for fall or anytime you want to create a pretty table setting. Decoupage faux pumpkins and plate chargers to add pizazz to your table top. I used a pretty chinoiserie paper napkin for this project. So grab an old charger, a few pumpkins, some Mod Podge Decoupage, and a brush. Everything you need to create a charger and faux pumpkins. Fun DIY project for Fall.
How to Decoupage Pumpkins & Chargers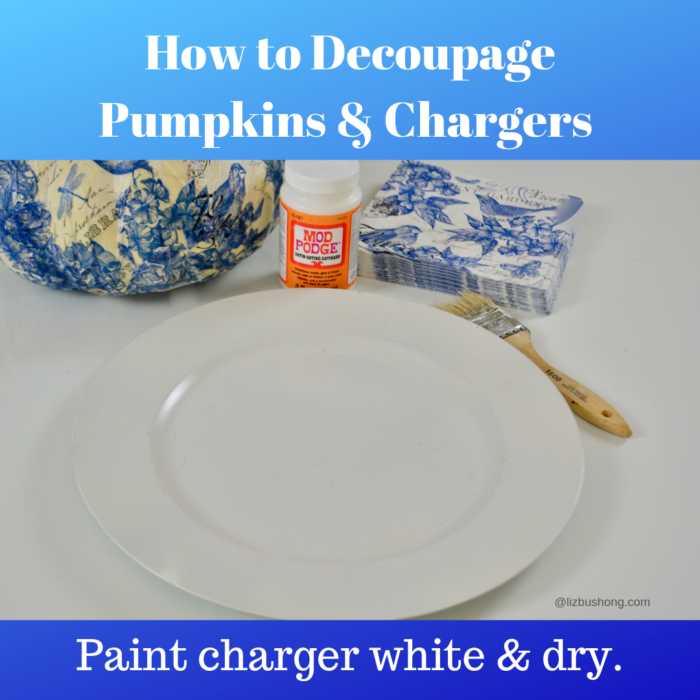 To begin this fun DIY, spray paint or brush an old charger with white acrylic paint. Note: you will not be able to wash these chargers once they are decoupaged.
Allow plate to dry before next step. Follow the photos below for each application. This is an easy project. If you don't like the blue & white, just find paper napkins that you love and use those. Just remember to separate the paper napkin. See instructions below.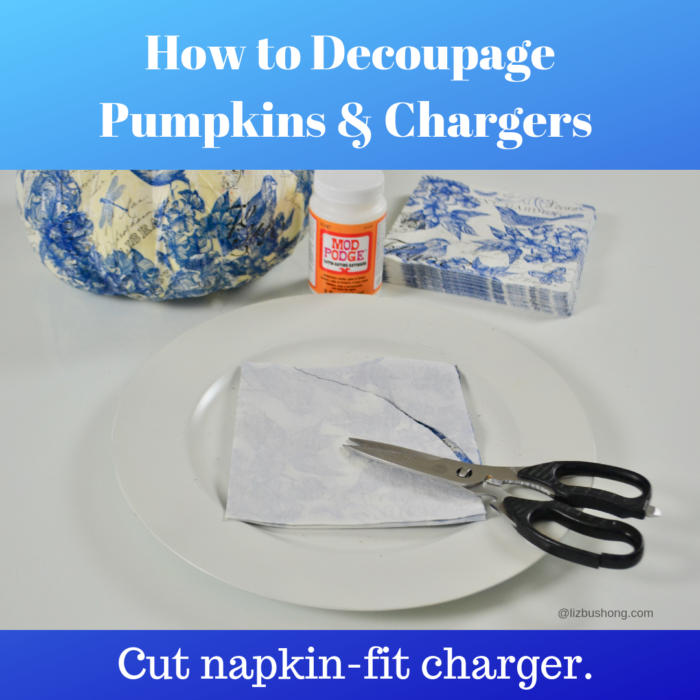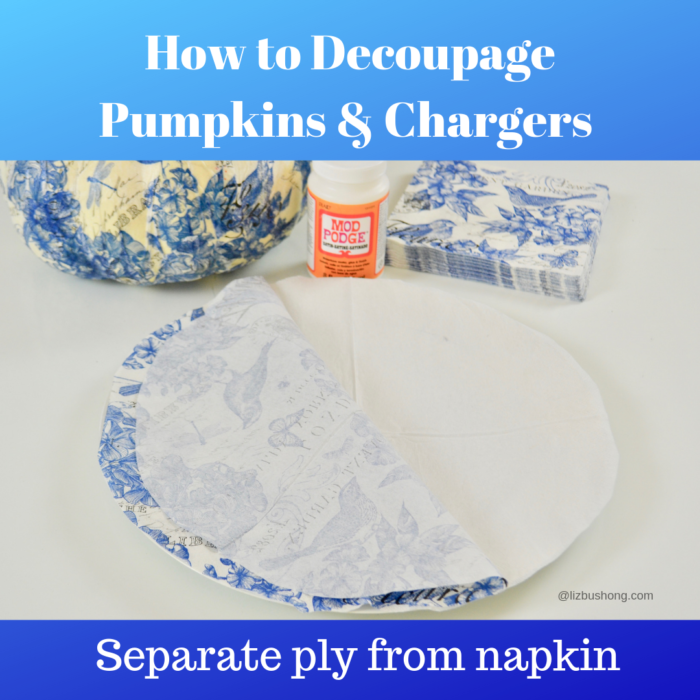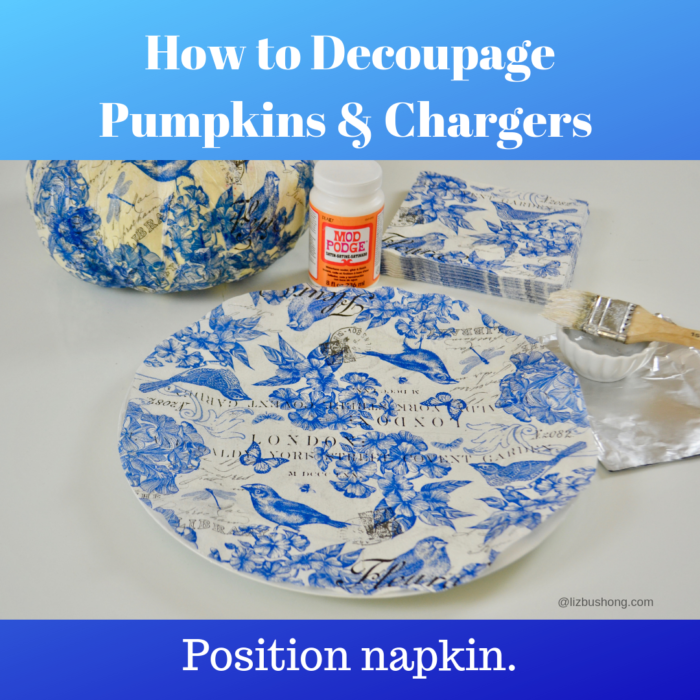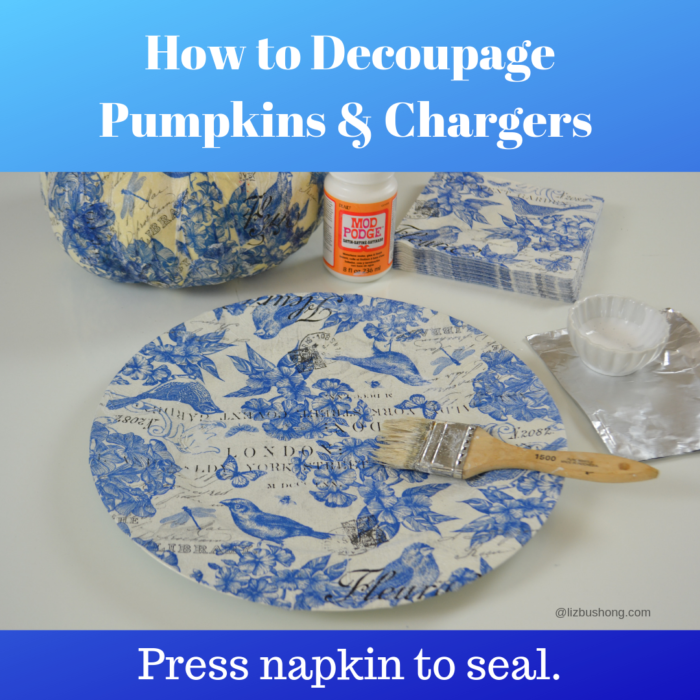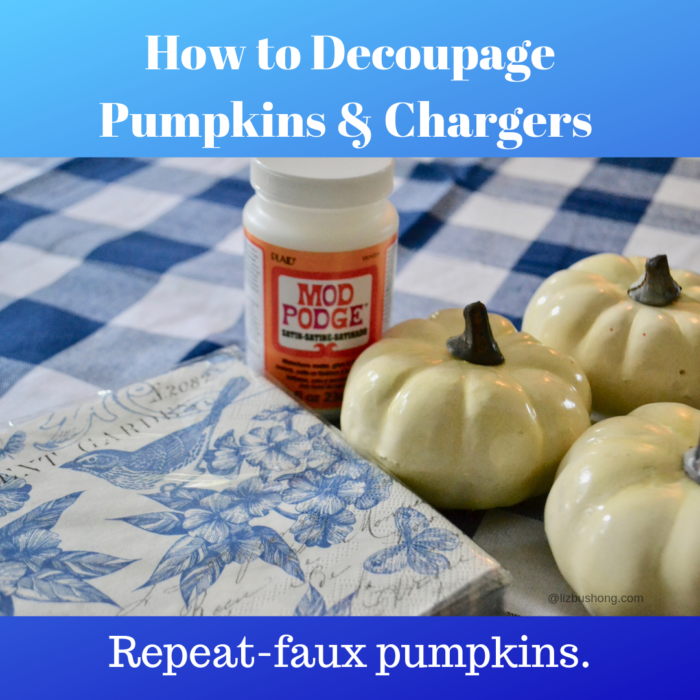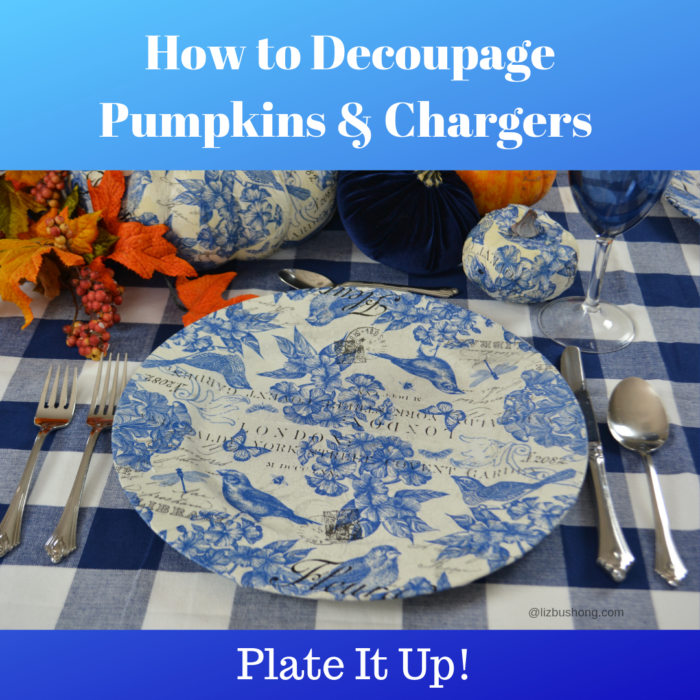 Some Tips:
Whether creating centerpiece or chargers keep in mind that the items cannot be washed or dipped in water. The napkin will crumble and peel off.
Be sure to paint the charger or pumpkin pure white before applying colorful napkin. The color of the pumpkin or charger will show through the thin napkin ply so painting the base a good coat of white will make your napkin shine!
I used a bristle brush but you can use a sponge either one will work for applying the decoupage liquid. Have a cup of water handy to place the brush in between applications of Mod -Podge to keep the brush from drying. I used Mod -Podge matte finish but you can use whatever sheen you want.
Remove stem from faux pumpkin before applying podge for best results. Hot glue back in place when piece is dry.
Allow the pieces to dry completely before using or displaying.
Check out this pretty scape in video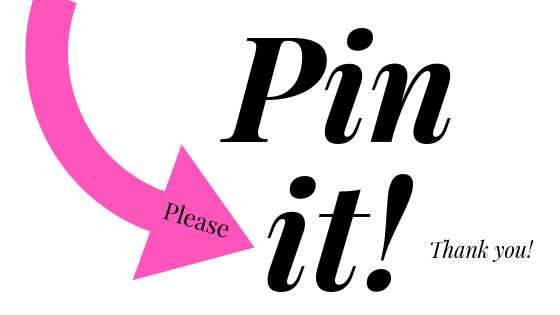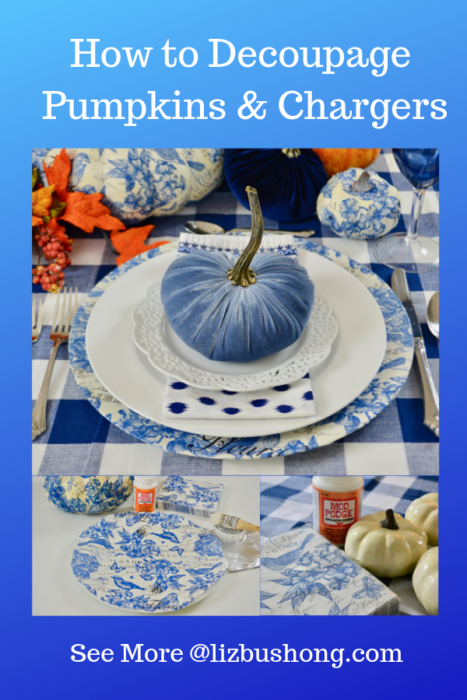 Other ideas you might like to try: