Everything Quick Yeast Dinner Rolls are soft and tender rolls baked with everything bagel seasoning.  Rapid Rise yeast or regular yeast can be used with this recipe to make the dinner rolls.

What's in Everything Seasoning?
"The ideal mix of savory flavors such as garlic, sesame, perfectly toasted onion and sea salt. This blend is great for topping bagels, but goes well beyond as a topping and a mix-in for all kinds of savory fare."  I found this
seasoning here.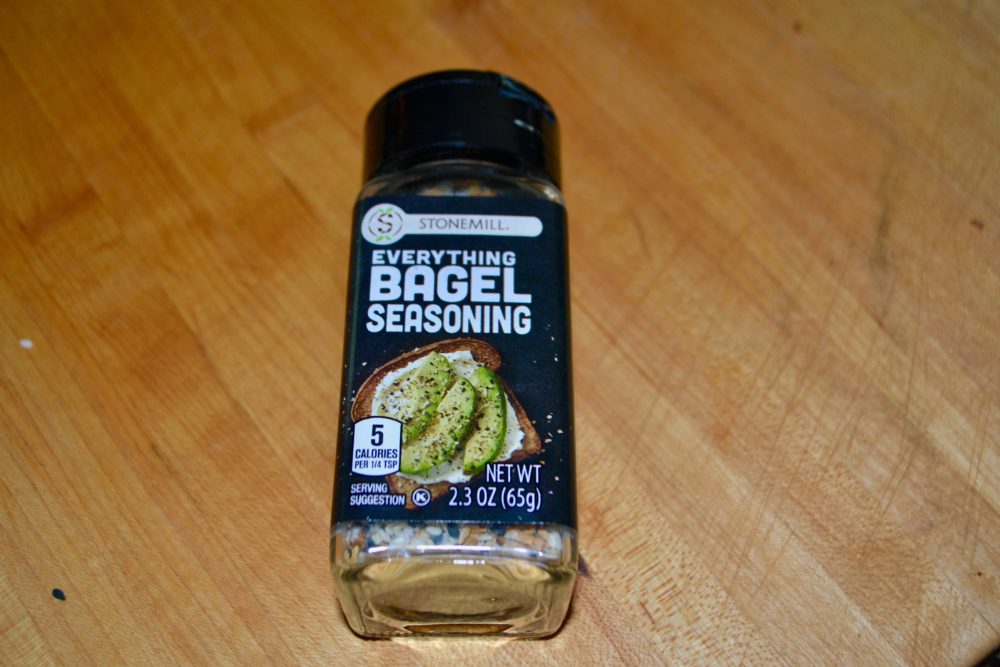 Because the yeast roll recipe is mixed with low salt helps when sprinkling the everything blend.  Right before baking the small rolls the rolls are brushed with egg wash and sprinkled with the Everything seasoning.  You will need to cover the rolls with foil to prevent over browning during baking.
How to Make Everything Quick Yeast Dinner Rolls
Mixing this recipe is a bit different than normal yeast dinner rolls in that the process mixes yeast, warm milk, sugar, softened butter, and eggs all at one time.  So it's important your milk is heated to 110 degrees.  Also, another difference is the yeast, you can use active dry or rapid rise.  Normally with active dry yeast, you have to proof the yeast to make sure it is active. To do this your milk/liquid is heated between 110-115 degrees.  With rapid rise yeast, the liquid temperature is 115-120 degrees and mixed with dry ingredients and not the liquid.  It sounds a bit confusing but with this recipe just keep your milk temperature 110 degrees.
Mix the ingredients with a dough hook in mixing bowl for 10 minutes.  Dough will be little bit sticky but that is good. Keep kneading until the sticky becomes incorporated if you need to add flour do so sparingly.  The more the flour the dryer the rolls.
Roll the dough into a long tube and cut into 15 pieces for small rolls or 9 for larger size. Line a baking dish with parchment paper up the two ends of the dish.  (After baking the rolls the parchment paper is picked up out of the dish with the baked rolls).
After rolling into balls and 45 minute rise. You will coat the rolls with egg wash and sprinkle with the seasoning.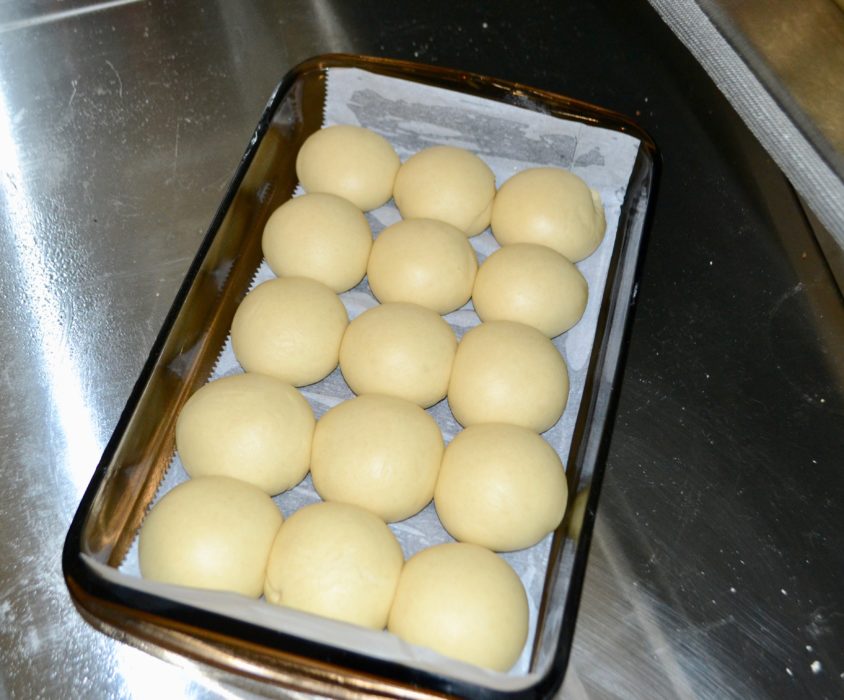 Bake these rolls at 375 for 18-20 minutes.  Watch to make sure you do not over brown, cover with foil to prevent this.  Remove from oven and allow to cool a few minutes then pick up the parchment out of the baking dish.  Rolls will be soft and delicious!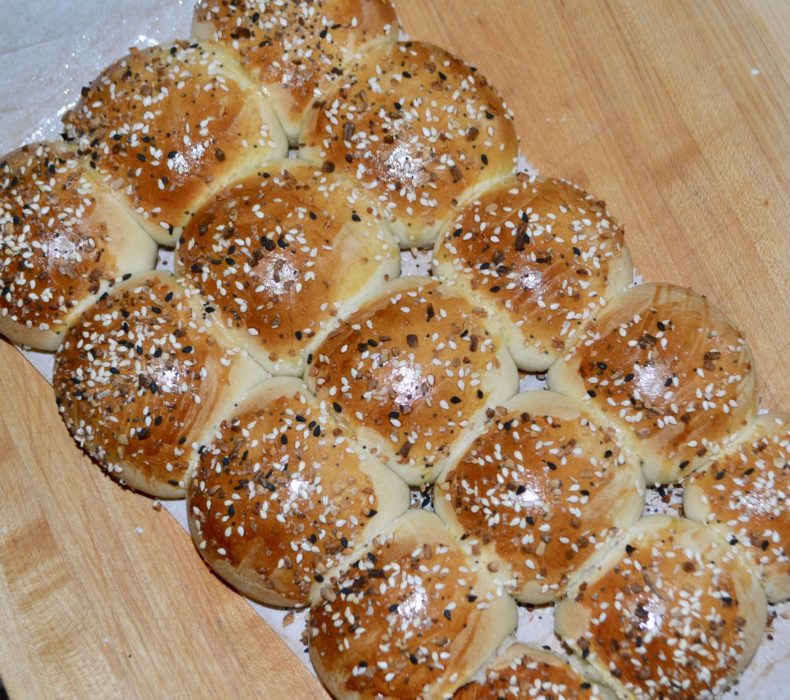 Recipe doesn't take too long to rise and bake.  Plan for 90 minutes instead of 2 hours.
Let me know if you make these.  Enjoy!!!
Print
Everything Quick Yeast Dinner Rolls
Author: Liz Bushong
Prep Time:

20 minutes+ 45 minute rise

Cook Time:

18-20 minutes

Total Time:

90 minutes

Yield:

15

small dinner rolls

1

x
Category:

Bread-Dinner Rolls

Method:

Baking

Cuisine:

American
2–1/2 cups all purpose flour
1 teaspoon active dry or rapid rise yeast
3 tablespoons sugar
1 teaspoon salt
1/2 cup butter, softened
1 egg
1/2 cup + 2 tablespoons whole milk or half n half, warmed 110-115 degrees
Everything Bagel Seasoning
Egg Wash- 1 egg + 1 teaspoon milk
Instructions
In mixing bowl of stand mixer fitted with dough hook, add warm milk, yeast, sugar, stir briefly.
Add butter, egg, flour and salt, beat until dough forms into a ball.
Knead dough in mixer for 10 minutes or if you want to hand knead do so. (dough will be sticky).  Add enough extra flour teaspoon at a time to firm up the dough if necessary.
Remove dough from mixing bowl, cut dough into 15 pieces if you want small dinner rolls or 9 pieces for larger rolls.
Roll the pieces into a round ball.
Place dough balls into buttered parchment lined baking casserole dish, 9 x 13′ or 8 x8″ depending on number of pieces.  Extend parchment paper over the sides of the baking dish for easy removal after baking.
Cover dish with plastic wrap and let rise for 40 minutes or until double.
Preheat oven to 375 degrees.  Brush risen rolls with egg wash and sprinkle with seasoning.
Bake rolls for 18-20 minutes. Tent rolls with foil to prevent over browning.
Keywords: #rolls #recipe #bread
Other Ideas you might like to try: