Afraid to make your own Marshmallows?  It is as simple as making a sugary syrup and mixing it with unflavored gelatin to form a mixer full of fluffy white marshmallow creme.
Homemade Marshmallow Recipe
One tool you will need is a candy thermometer.  It will be necessary for the marshmallow cream to be at the correct cooking temperature to set properly.
Print
Homemade Marshmallow Recipe
1/4 cup sifted cornstarch or arrowroot
1/4 cup sifted confectioner's sugar
3 packages unflavored gelatin
1 cup cold water-divided
1 1/2 cups granulated sugar
3/4 cup light corn syrup
1/2 teaspoon salt
1 teaspoon clear vanilla or crème bouquet flavoring
Instructions
Lightly spray 8 x 8 inch square metal pan with cooking spray. Sift together cornstarch and confectioners sugar and place in square pan.
Cover pan tightly with Aluminum Foil and shake pan to coat completely.  Remove foil and sit aside pan.
Place gelatin and ½ cup cold water in bowl of stand mixer fitted with whisk attachment to soften.
Meanwhile, in medium saucepan, add ½ cup cold water, granulated sugar, corn syrup and salt.
Stir to mix, then do not stir, cover pan with lid. Cook for 3 minutes. Remove lid and attach candy thermometer to side of pan and cook over medium high heat until temperature reaches 240 degrees F. (about 7 minutes).  Once temperature is reached, remove from heat.
Turn mixer on low speed and mix gelatin, slowly add hot syrup to sides of mixing bowl and not on beaters.  Once syrup has been added, beat mixture on high speed until mixture is thick and fluffy.
Add clear vanilla and beat to blend.
When ready, using a wet spatula, spread marshmallow mixture into prepared pan, spread to corners to even mixture in pan.
Sprinkle with remaining cornstarch and confectioners sugar mixture over the top of marshmallow mixture in pan.
Set uncovered for 5 hours or overnight to set.
Run a knife around edge of pan to loosen and turn marshmallow mixture onto a powdered sugar surface.
Cut marshmallows into 2- inch squares or desired shapes.
Coat cut edges of marshmallows with confectioner's sugar.
Store marshmallows in airtight marshmallows with confectioner's sugar. Store marshmallows in airtight container up to 3 days.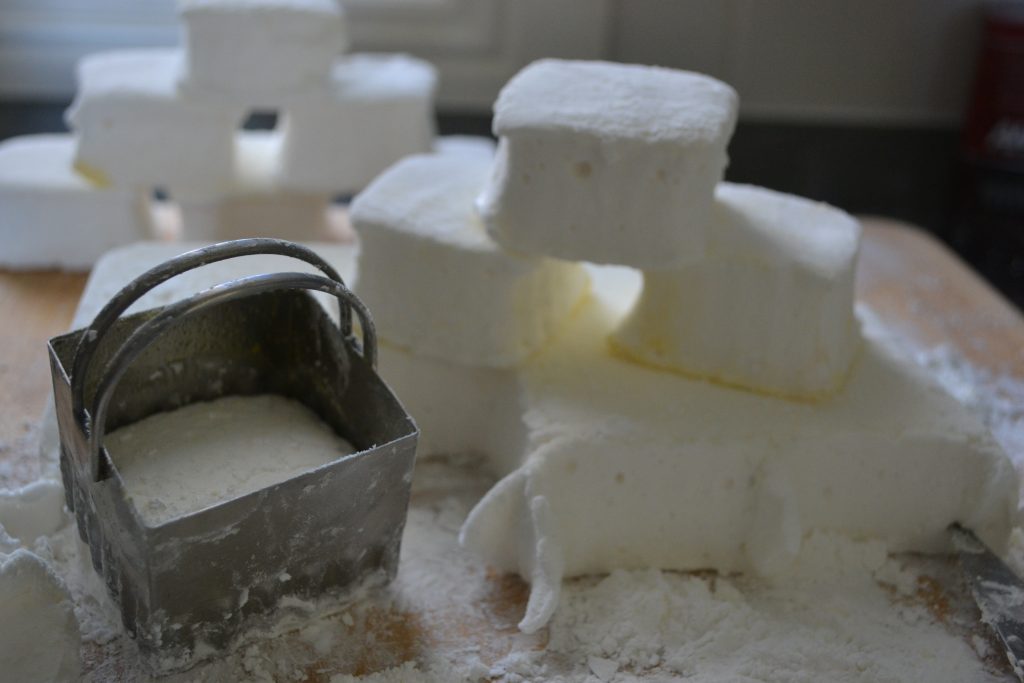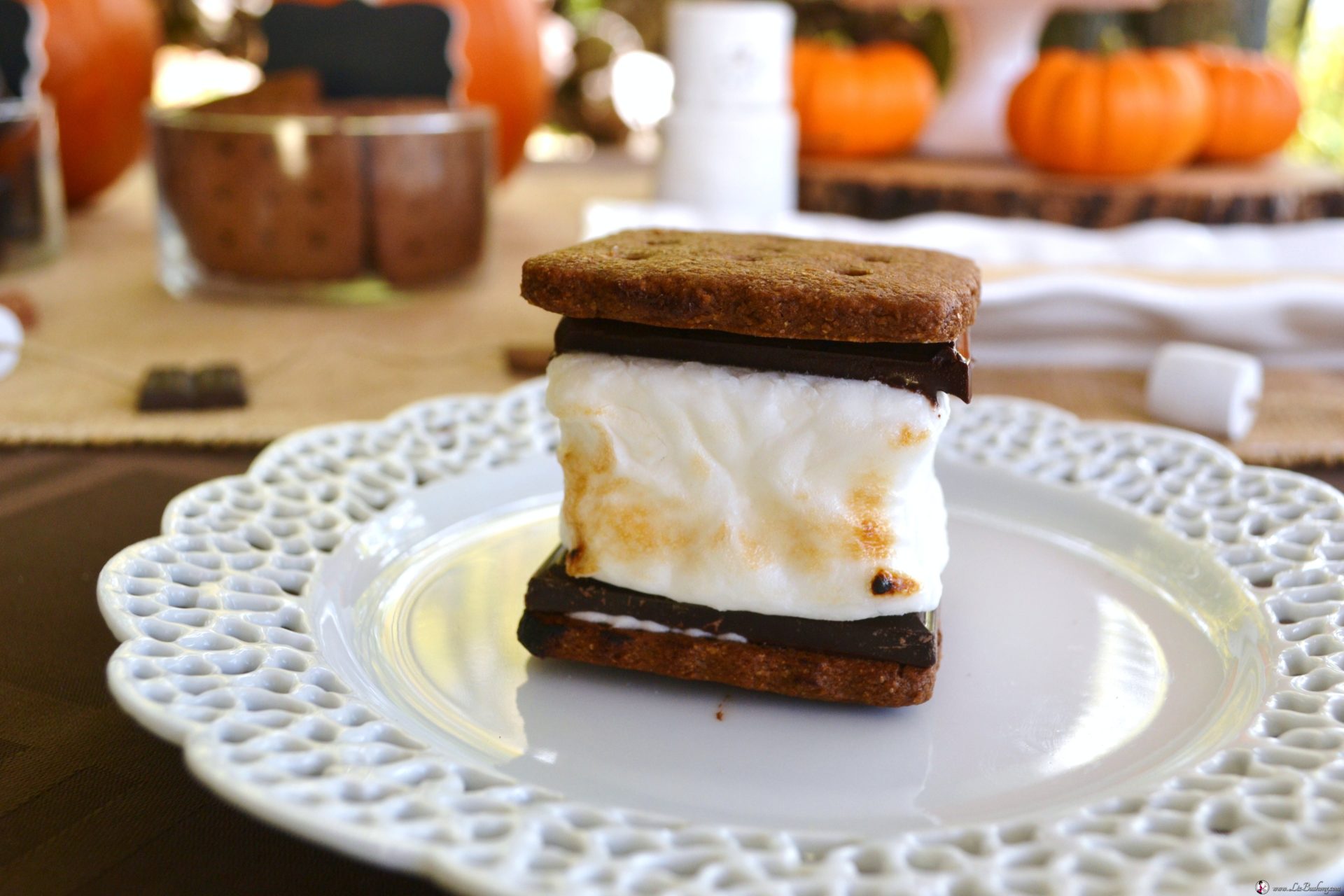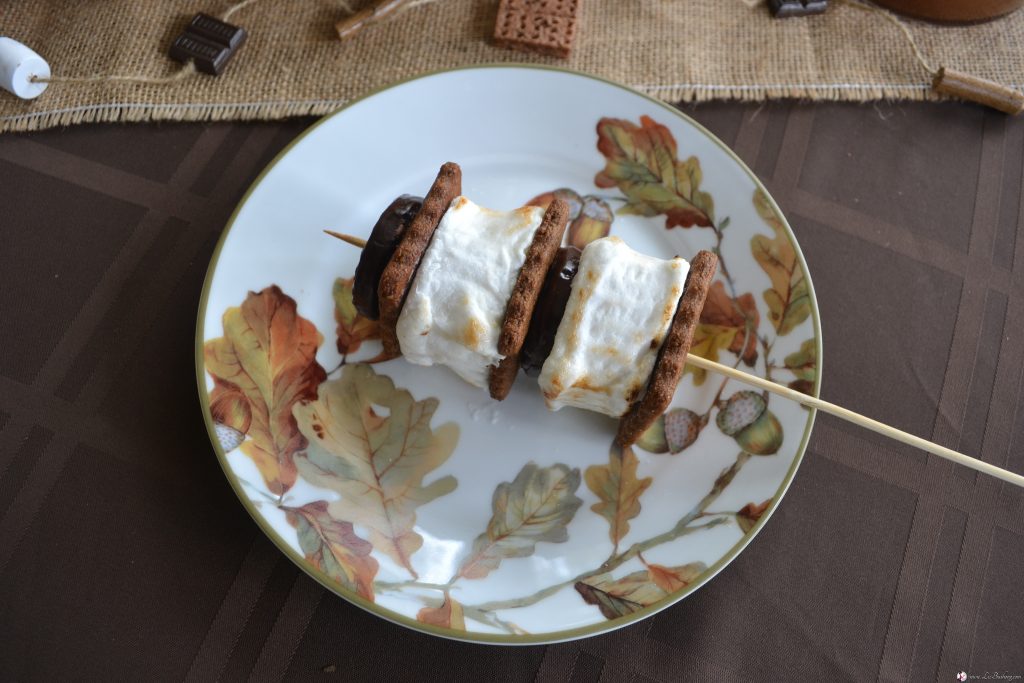 Pumpkin Spice Home Made Graham Crackers