Would you like to create a home made version of s'mores this fall?  This kabob is made with homemade graham crackers and marshmallows, a soft peppermint patty picked together with a long wooden skewer. The grahams and marshmallows are  cut into a 2″ x 2″ square so they fit perfectly together. Before baking the grahams, a center hole is made so the wooden skewer will slide through the cracker.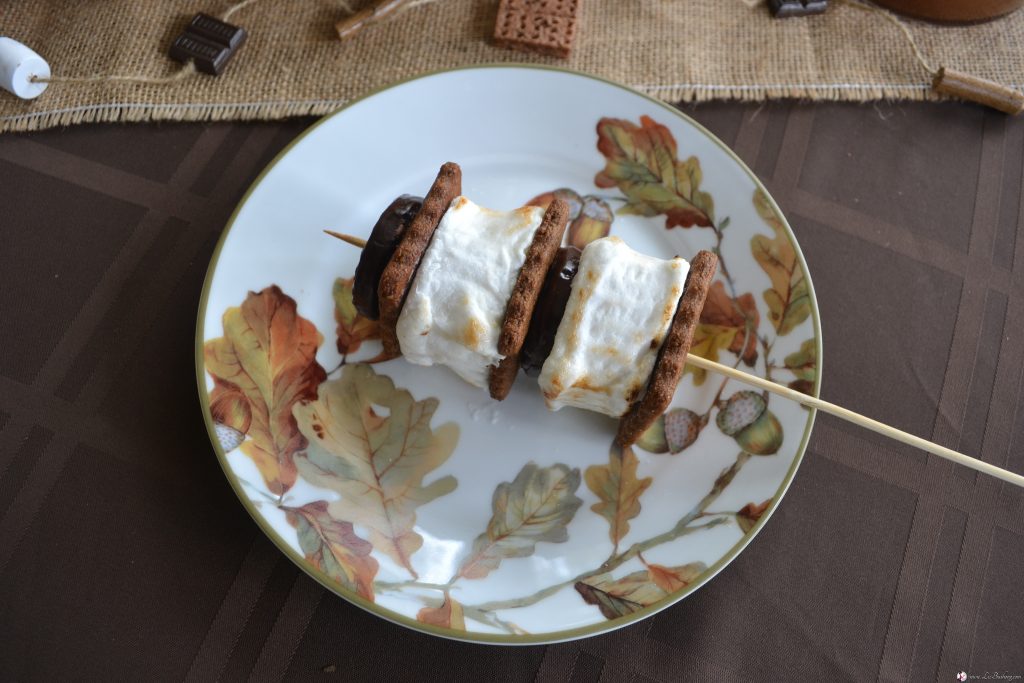 How to Make Marshmallow, Pumpkin Graham Cracker Kabobs
Making marshmallows for fall is a lot of fun. You would think you would have a sticky mess, but actually, the recipe I have will keep you from sticky-ness.   It is as simple as making a sugary syrup and mixing it with unflavored gelatin to form a mixer full of fluffy white marshmallow creme. Once the creme is whipped up, the marshmallow is spread in a buttered pan. I used a square pan to make my marshmallows square in shape. Once in the pan you will sprinkle with cornstarch and confectioners sugar. After a 5- 24 hour resting period, the marshmallows are cut into 2 x 2″ squares.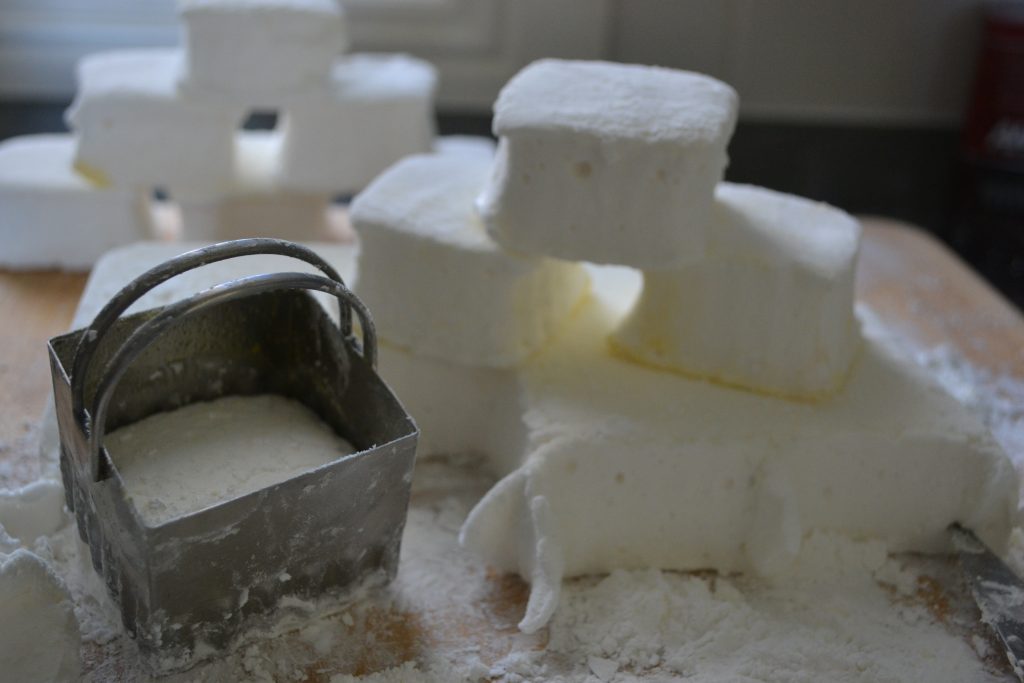 When making these kabobs you will also need graham crackers.  I made my crackers pumpkin flavored. Who knew you could make graham crackers pumpkin flavored.
Making Home Made Graham Crackers
Ingredients such as whole wheat pastry flour, all purpose, brown and granulated sugar, pumpkin pie spice, cinnamon, cream of tarter, baking soda, baking powder, molasses, maple syrup, real butter and cream is mixed together to create pumpkin spiced graham crackers. No canned pumpkin, just spices for these grahams. Dough is chilled and rolled flat, cut into any shape.
Check out these recipes on how to make Home made Marshmallows, Graham Crackers for this S'more Kabob Dessert. 
Why not make your own s"mores with fresh marshmallows and graham crackers. When you make the grahams, you will be creating a center hole for the skewer to go through. What I love about this recipe, for the two chocolate pieces, it is actually peppermint patties.  I tested York Peppermint patties which was great with the pumpkin grahams and mellow marshmallows.  You can put the kabob together and gently toast it over an open fire or gas grill.
Print
S'More Home made Marshmallow-Graham Kabobs Recipe
Instructions
Bake graham crackers as directed on recipe, making sure you have a center hole in the cracker before baking.
Make and cut homemade marshmallows as recipe directs.
To assemble:  thread one graham cracker on wooden skewer, add marshmallow, chocolate, then graham cracker, marshmallow, graham cracker and top with chocolate peppermint patty.
Notes
S'More Pumpkin Dessert Buffet has more fall recipes and Ideas.
More Ideas You Might Like to Try: