Whether you are decorating a table for 2 or 12, this Bishop Hat Napkin fold will make a statement. The art of napkin folding seems to be lost these days but we are bringing it back.  We eat with our eyes and are drawn to the table with pretty settings. Napkins should always play a key role when setting a table.
Because napkin folding has taken a back seat to our dining tables, let's restart the tradition with this easy and impressive fold.  I know you can do it.
Grab a few napkins and start folding.  Let's do it!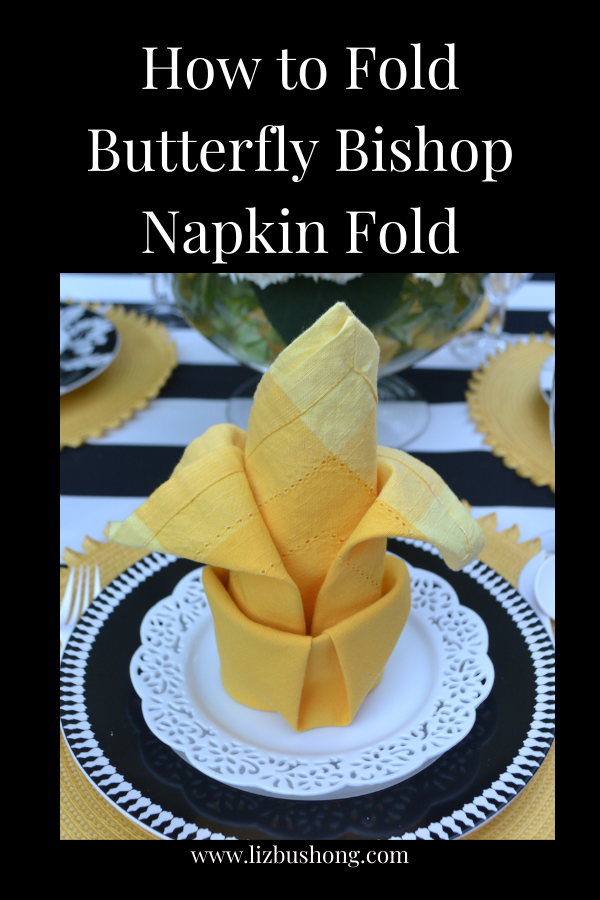 Turn your table into a celebration and dress up your settings with the Bishop Hat napkins.  This fold is a traditional fold that resembles a Bishop's hat.  Three different styles can be created with this fold, the butterfly, blossom and actual bishop hat. Technically, I should be calling this post the Butterfly Bishop Hat.
Butterfly Bishop Hat Fold
If you want to resemble a butterfly look, the front sides of the hat is pulled down, like the fold on this setting.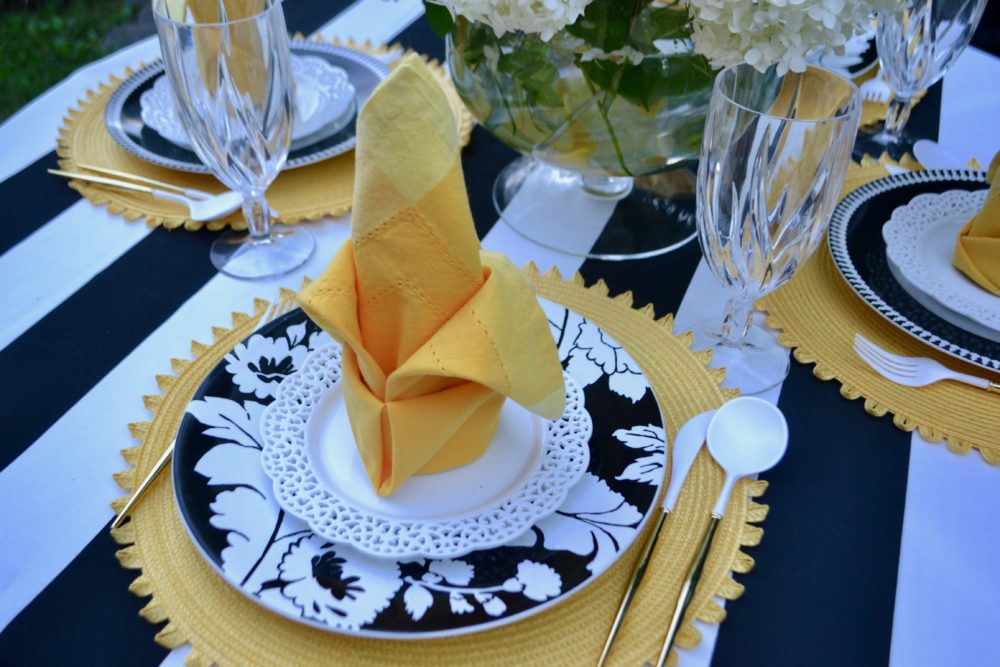 The blossom style is created with the sides pulled down and tucked into the fold so it looks like flower blossom.  This is kind of a stretch but if you add a flower in the fold one could assume it looks like a blossom.
How to Fold the Butterfly Bishop Hat 
1. Fold napkin in half diagonally forming a triangle shape. Place the fold along the bottom edge or facing you.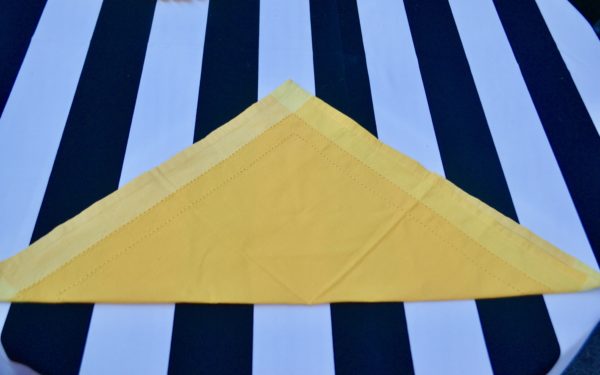 2. Find center of napkin, hold your finger at that point along the bottom folded edge, fold the right and left corners to the point of the triangle.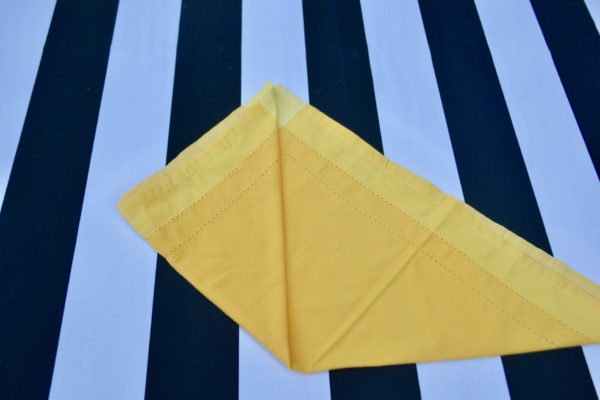 You now have a square shape.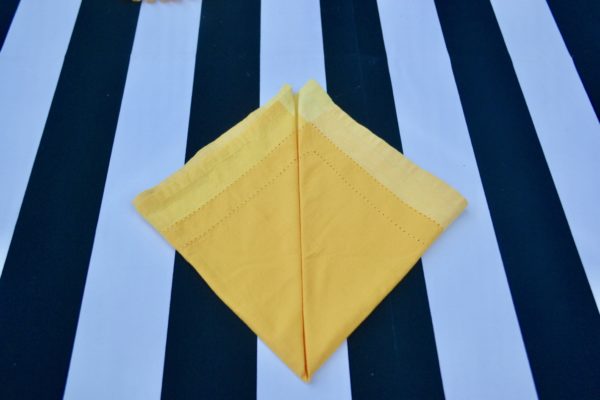 3. Fold up the bottom point to within one inch of the top point of square.

4. Fold the same point back to the bottom edge.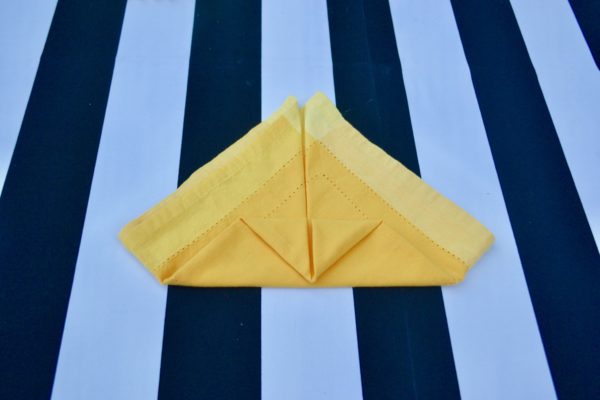 5. Hold the fold and turn the entire napkin over.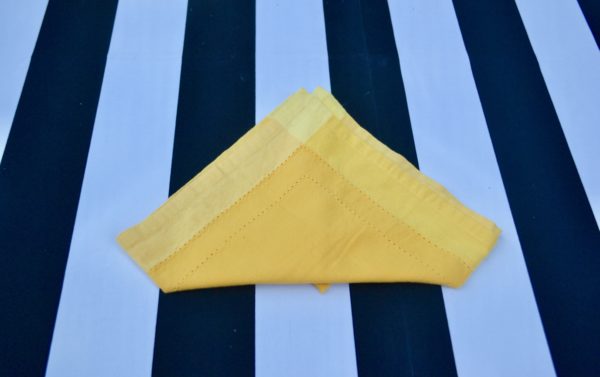 6. Fold the left side toward the center.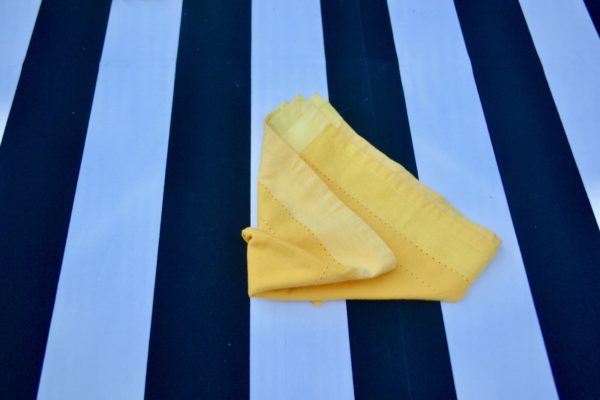 7. Fold the right side over the left side, tucking the point into the left fold.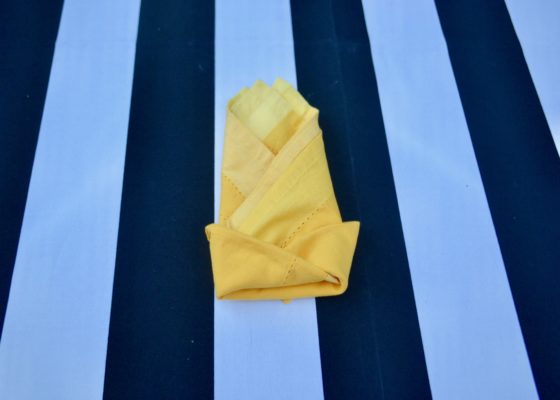 8.Stand the napkin upright.
Pull down the left and right sides of the napkin forming the butterfly wings.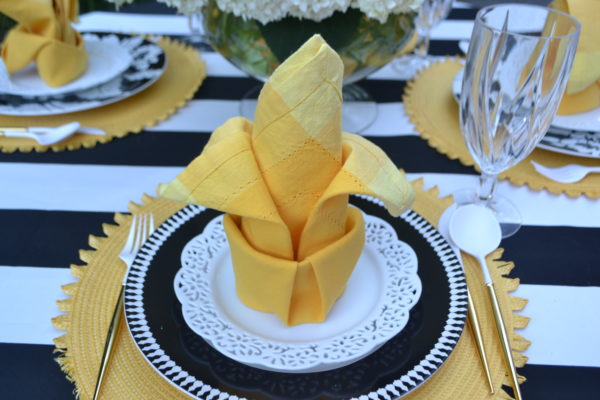 So pretty for any meal, whether celebrating an event or for every day.  Grab more ideas from this setting here.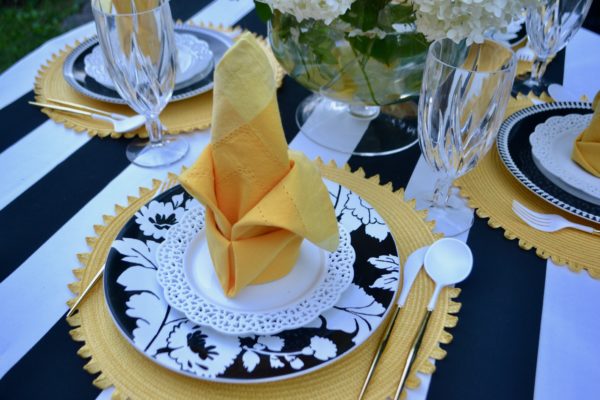 Enjoy! Hope you create this pretty fold.
Other Ideas you might like to try: