Need a light pasta salad for picnics or entertaining family & friends. Lemon Orzo Salad Recipe is filled with orzo pasta, fresh baby spinach, cherry tomatoes, pine nuts and herbs. Tossed with simple lemon infused olive oil makes this pasta salad light and healthy. Everyone will love this tasty dish. Lemon Orzo Salad is a keeper.
What is Orzo?
So what is Orzo?  "Orzo, is also called risoni, is a form of short-cut pasta, shaped like a large grain of rice.  Barilla brand is the brand I used for this salad. Traditionally this pasta is often made with semolina, a type of flour made from durum wheat."  Also great for soups. You will love the dressing too!  Lemon infused olive oil has a deep lemon flavor that will make your taste buds dance.  It is a refreshing salad for hot summer days. If you would like to add garbanzo beans, chicken, olives, feta cheese to this recipe, feel free. It would be delicious and provide a complete meal.  Serve a crusty bread along side the salad for perfection.
How to Make this Salad
Start with a medium saucepan filled with water, bring to a boil, then add orzo pasta. Let boil until pasta is fully cooked about 9-10 minutes.  Drain water and place pasta in a large mixing bowl.  Toss together remaining ingredients and drizzle with lemon dressing.  Chill the pasta salad over night for best lemon flavor.   I like to serve this salad in a pretty bowl or sometimes I will use small jars with lids for picnics.
As a side note, adding fresh herbs, like basil, chives and even a touch or oregano will compliment the flavors. Lemon slices as a garnish is also a fun idea.  One note, the pasta will swell if there is too much dressing, just an FYI.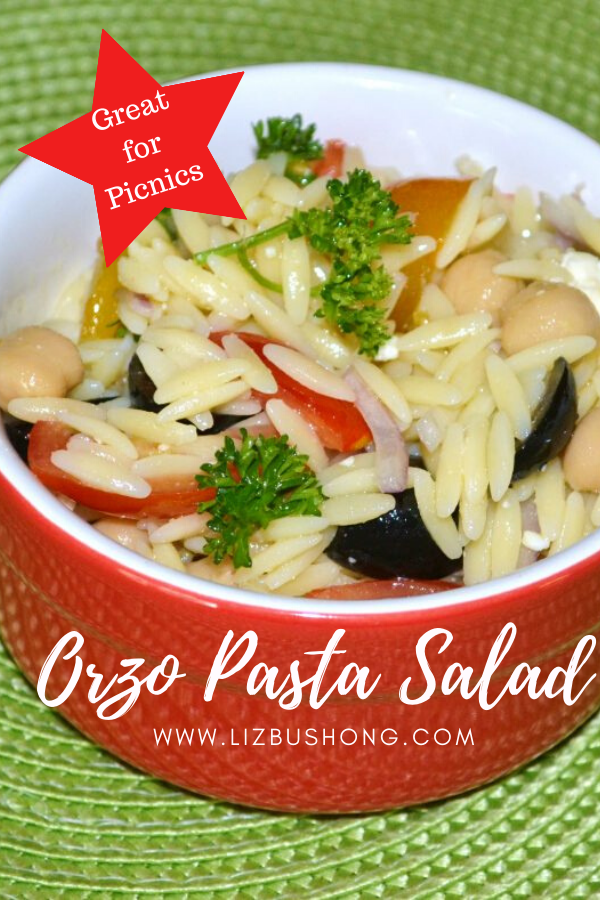 Other Ideas you Might Like to Try: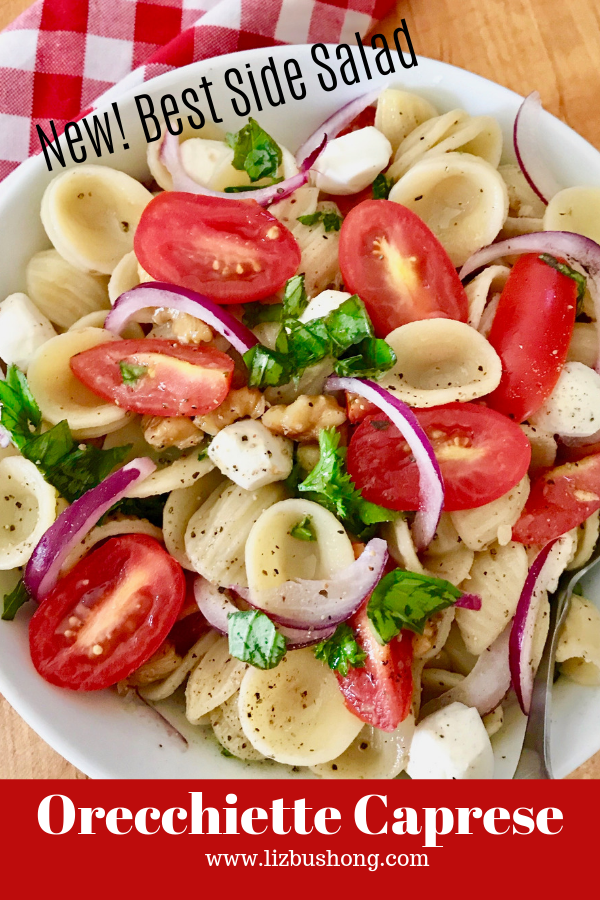 Tomato Melon Feta Salad ( below photo)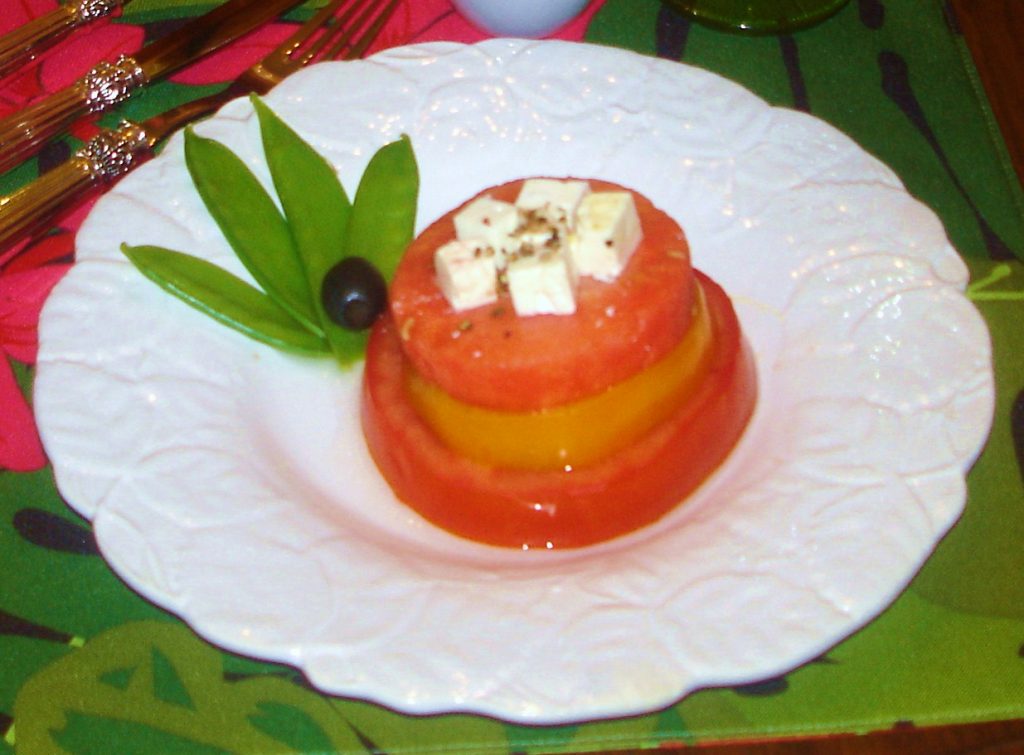 Print
Lemon Orzo Salad Recipe
1 pound package Orzo pasta
¼ cup olive oil
1½ cups fresh baby spinach leaves only
½ pint cherry or grape tomatoes
½ cup pine nuts
2 tablespoons minced fresh basil
2 tablespoons minced fresh parsley
2 tablespoons minced fresh chives
2 cloves garlic, minced
Dressing:
1/4 cup extra-virgin olive oil
2 tablespoons lemon juice
1/ 2 teaspoon sea salt and white pepper
Instructions
Cook pasta as directed on package, drain. Place in large serving bowl.
In large skillet, heat ¼ cup olive oil over medium heat. Add garlic and pine nuts. Cook for 2-3 minutes, or until nuts begin to turn golden but not brown, add to pasta. Add tomatoes, spinach, and herbs.
In small mixing bowl, add lemon juice, salt, and pepper. Gradually whisk olive oil into mixture. Whisk until smooth. Pour this dressing over pasta. Toss gently to combine.
Notes
Pasta salad may be made ahead and kept covered tightly in the refrigerator for up to 2 days