Celebrate summer with the beautiful red, white and blue, stars n stripes color scheme.  Memorial Day, 4th of July and Labor Day are a few holidays coming to mind for this stars and stripes setting.  The setting features star rimmed placemats, classic white dinner ware, red, white and blue floral centerpiece. Mini Strawberry Pies baked in jar lids are star studded and striped with pastry to go along with the theme.  As a result of all of these ideas your table will create a lasting memory.
Red, White, Blue Table Setting|Stars n Stripes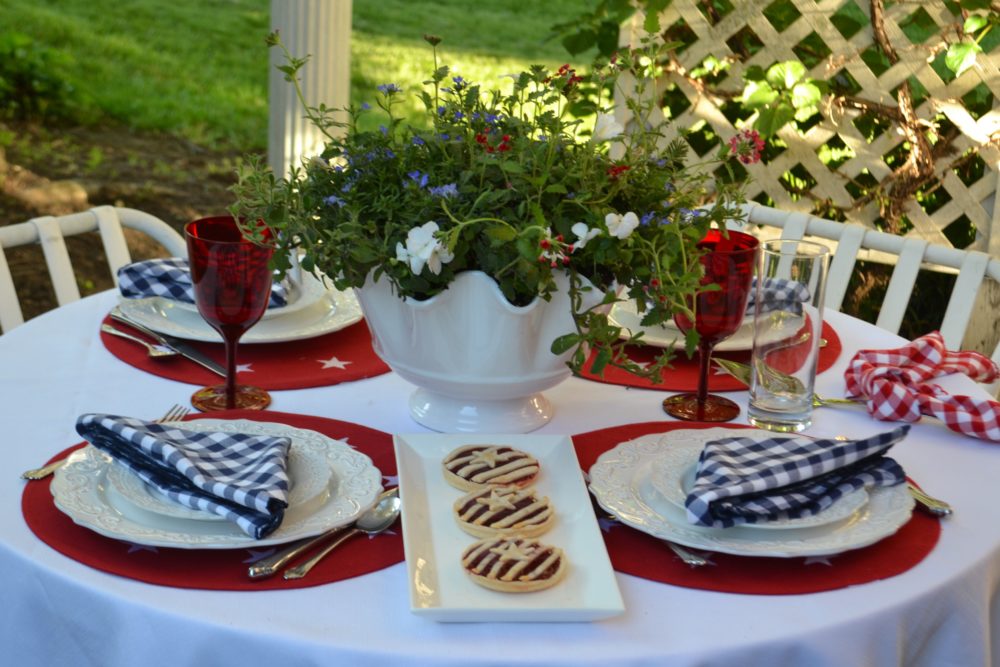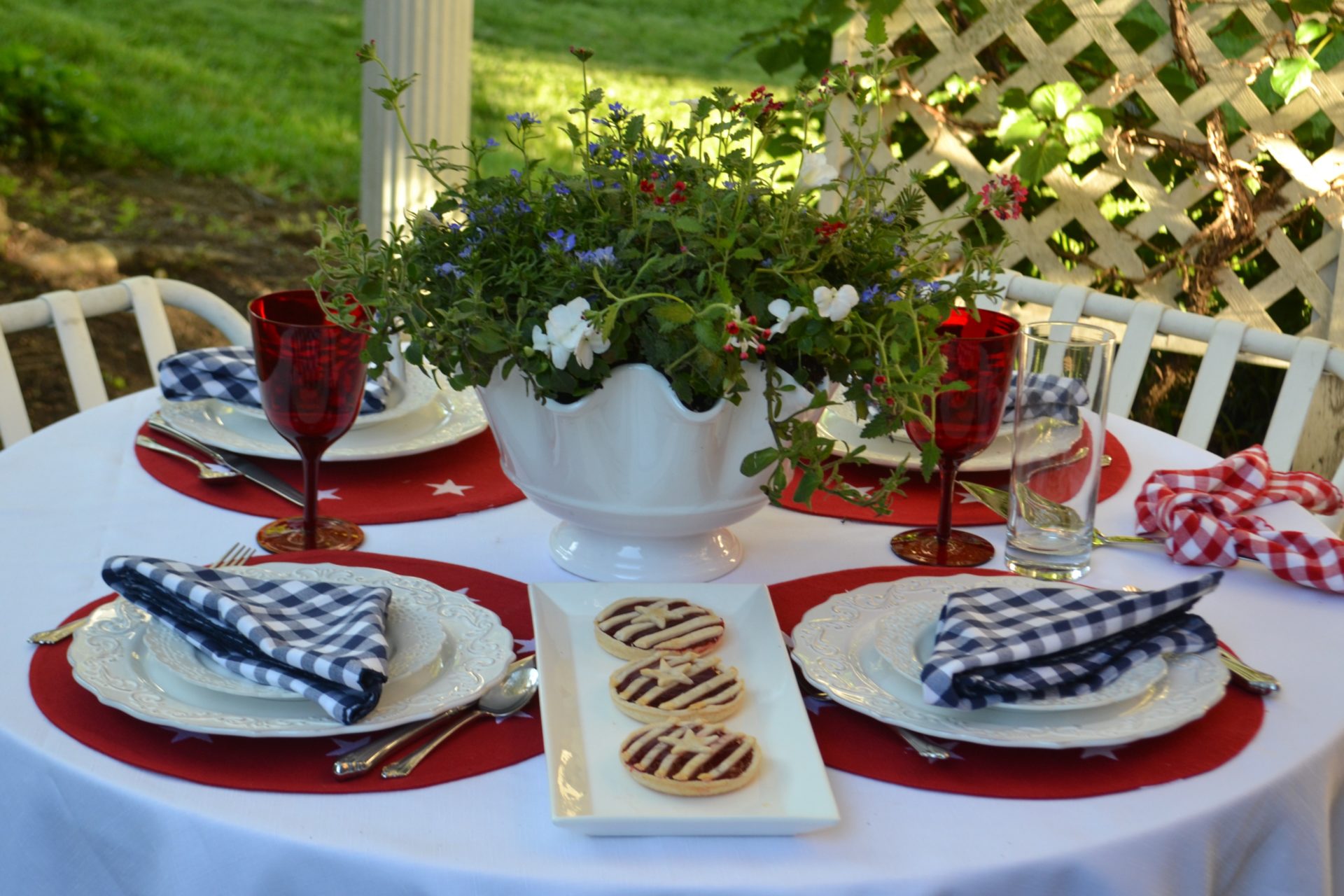 Stars n Stripes Patriotic Table scape| Dessert
In keeping with the color scheme, strawberry filling peeks out through the star and striped crust of these Mini Strawberry Pies.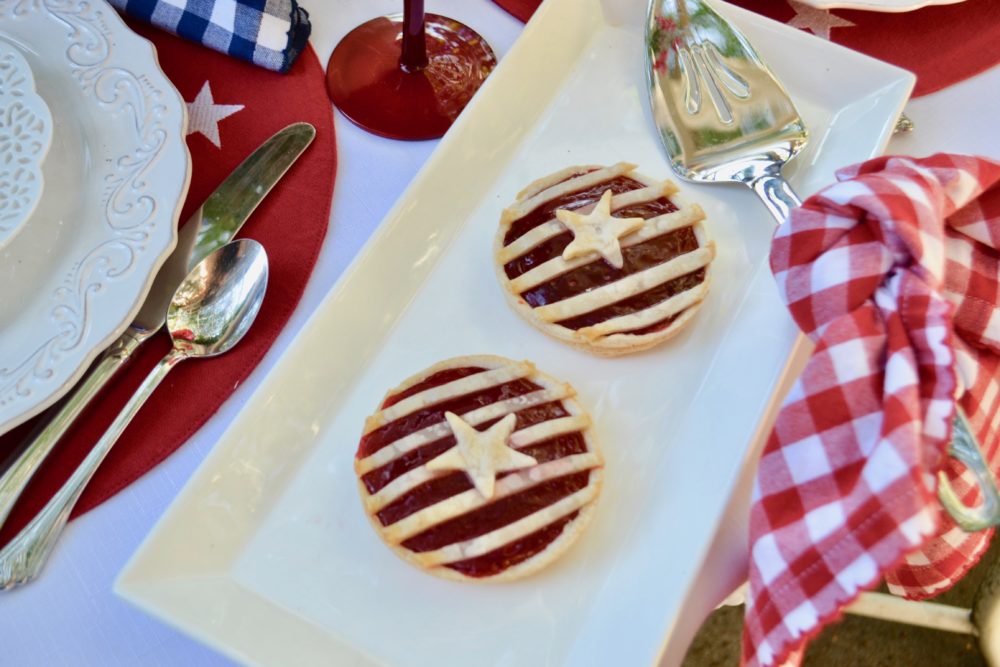 Mini Strawberry Pies are baked in canning jar lids/rims and decorated like stars n stripes with pie crust.  Easy recipe and fun to make. Click on link for recipe: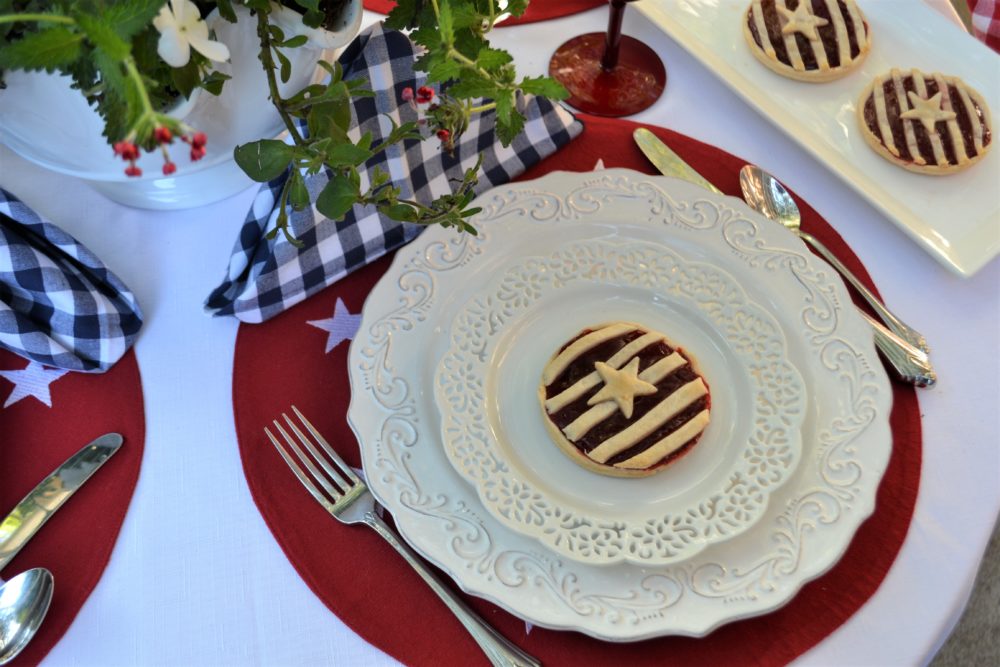 Stars n Stripes Patriotic Table scape| Napkin Fold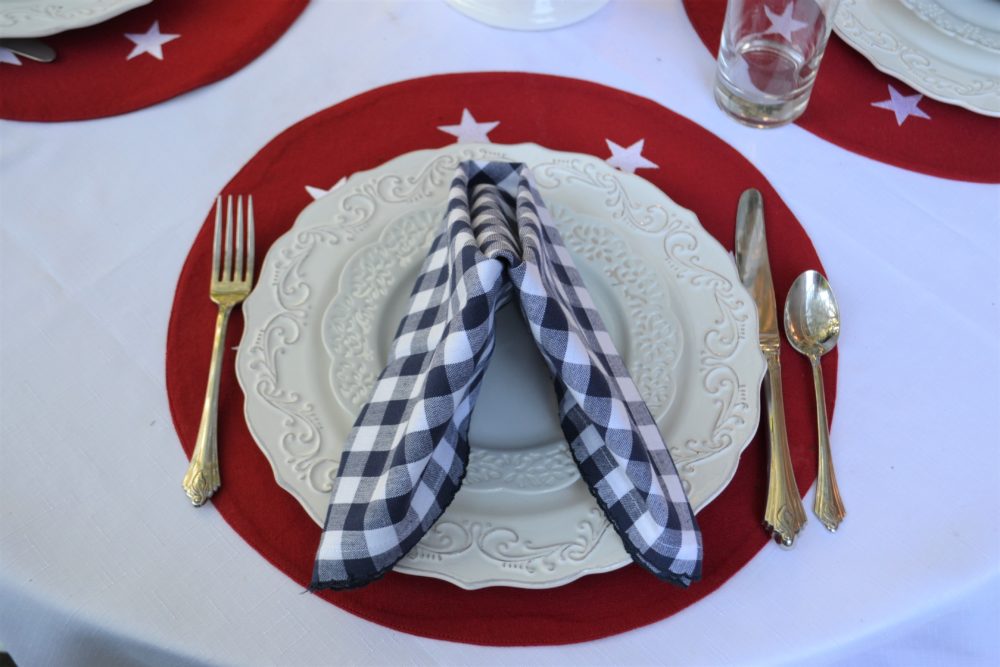 A Blue and white checked cloth dinner napkin is folded into triangles that can be standing or flat on the dinner plate at each place setting.  See how to fold this napkin here:
Stars n Stripes Patriotic Table Scape| Centerpiece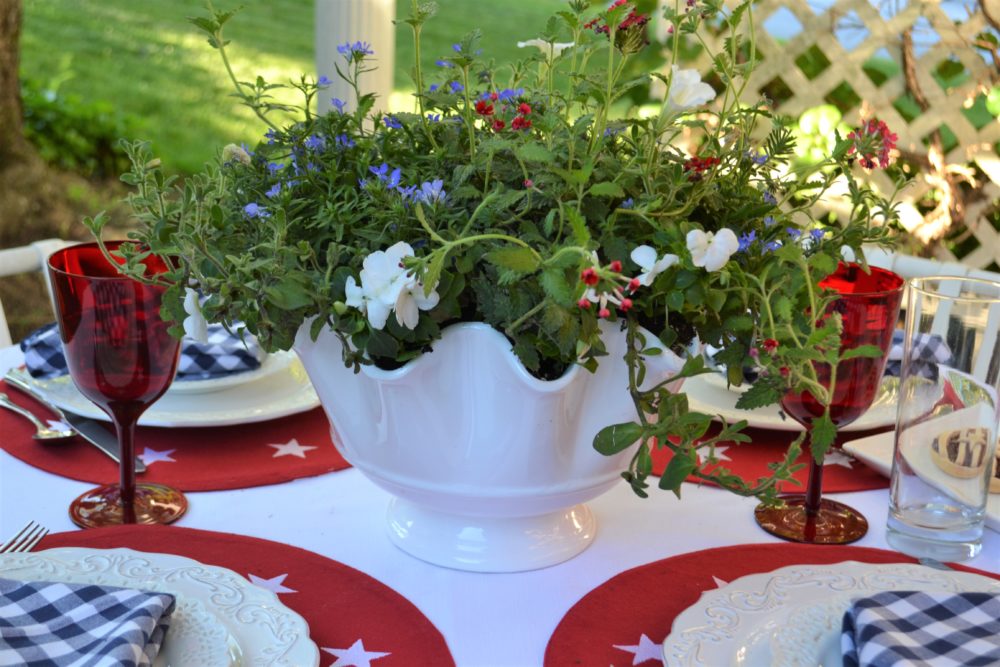 Potted verbena,  petunias and small blue lobelia makes the perfect table centerpiece.  After the event plant this arrangement in your flower bed for lasting blooms throughout the summer.
Stars n Stripes Patriotic Table Scape| Place Setting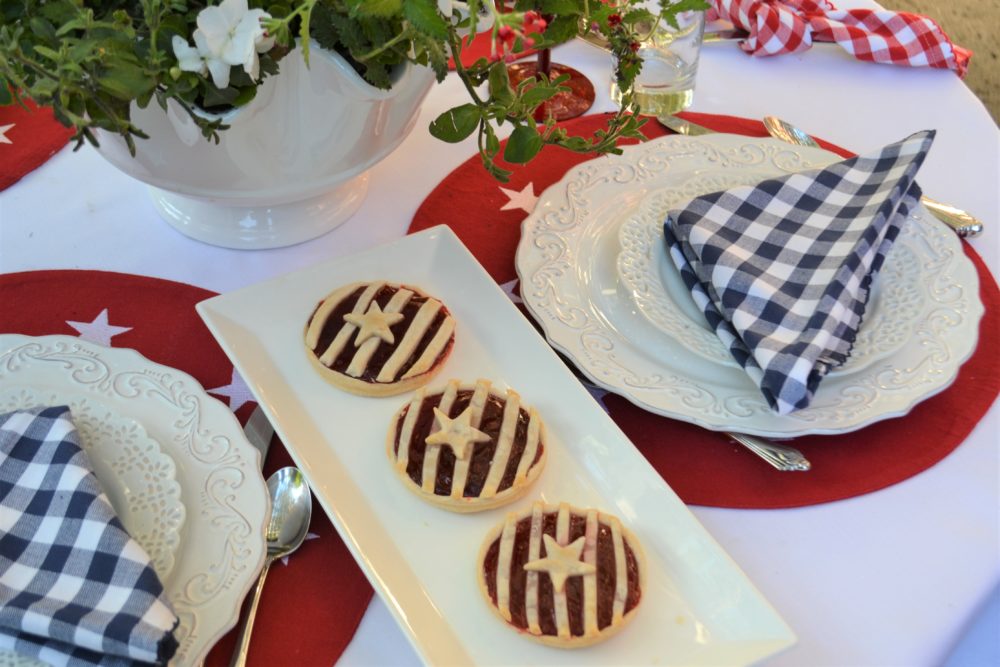 Classic white dinner plates and cut out edged dessert plates brings calmness to the overall setting.  The white table cloth grounds the table scape and makes a beautiful simple background.
Hope you enjoy this pretty table.  Celebrate in Patriotic style with the classic red, white and blue!
Other Ideas you might like to try: