Rose Napkin Fold DIY will make your table bloom at each place setting. Whether celebrating Easter or any Spring, Summer event you will want to make this napkin fold. Using an 18″ x 18 "pink or other pastel napkin, the fold wraps and curls into a beautiful rose shape. Faux green leaves are inserted inside the rose folds before placing on to each place setting. It's really easy to fold and beautiful in a variety of napkin colors, especially placed in a basket.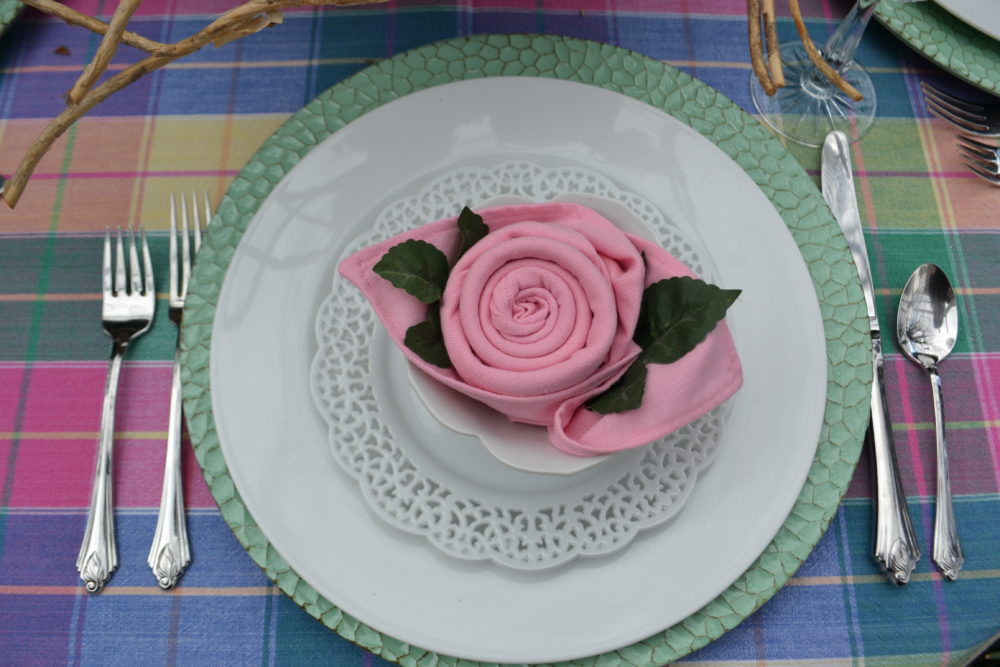 How to Fold this Rose Napkin 
Begin with a large 20 x 20 inch napkin, lay it flat on the table.  Fold the napkin into a triangle with fold facing you. Gently roll the napkin from the fold to the tip of the triangle leaving 3″ from the end.   See step # 3.
On the right side of the rolled napkin, tightly roll into a ball leaving 5″ from the end.  Stand the napkin upright and tuck the 5″ tail under the roll, see step 5.
Separate or unfurl the points of the napkin standing ( these are the leaves of the rose). Turn napkin over to reveal the rose.  Add artificial rose leaves inside the pink napkin leaves to make it look real.
Rose Napkin Fold |The Napkin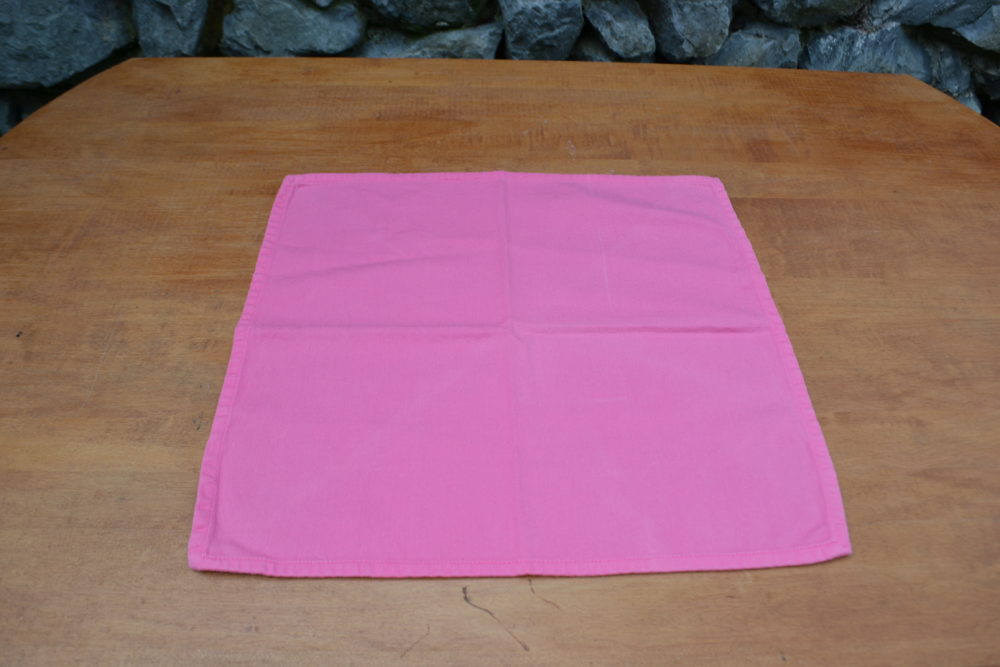 Select a 20″ x 20″ large cotton or linen napkin, press and lightly starch if desired.
Step 2:  Fold napkin into a triangle with point of triangle facing north and fold on bottom.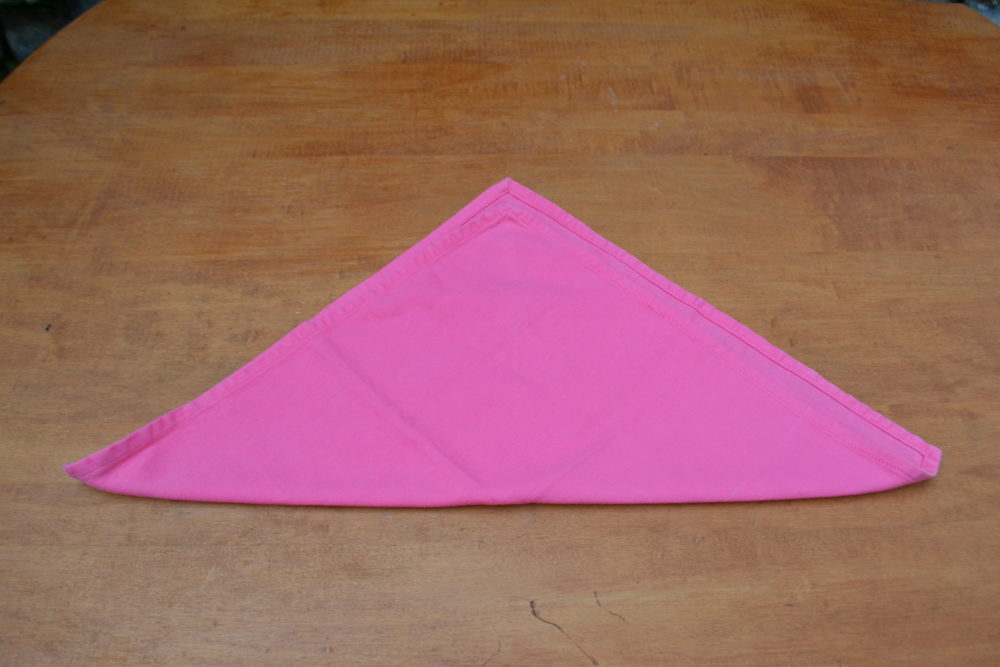 Step 3:  Gently roll the napkin beginning at the fold and roll toward the point but leave 3″ .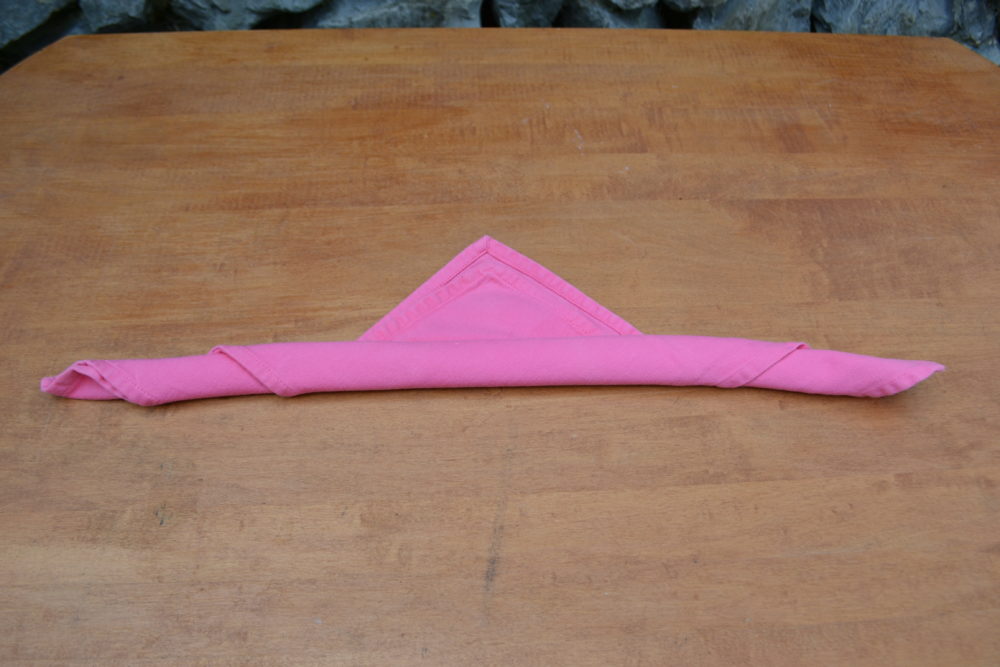 Step 4:  Turn napkin vertically and begin to tightly roll one end of roll toward the opposite end but leave about 5″ from the end. ( this will become your leaves)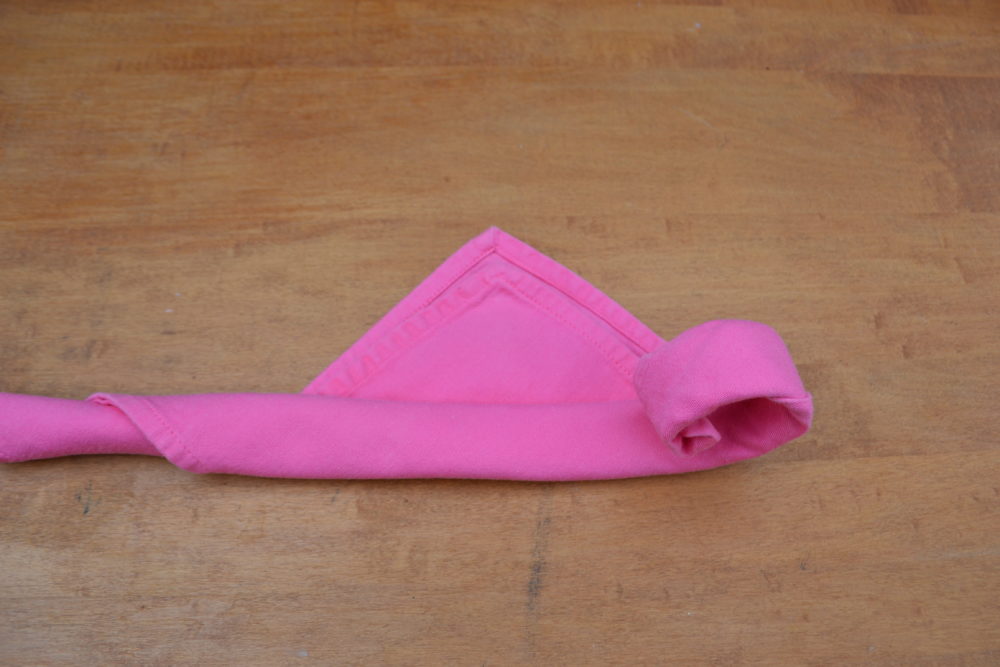 Step 5: Stand napkin up and wind the coiled tail inside the side of the napkin roll.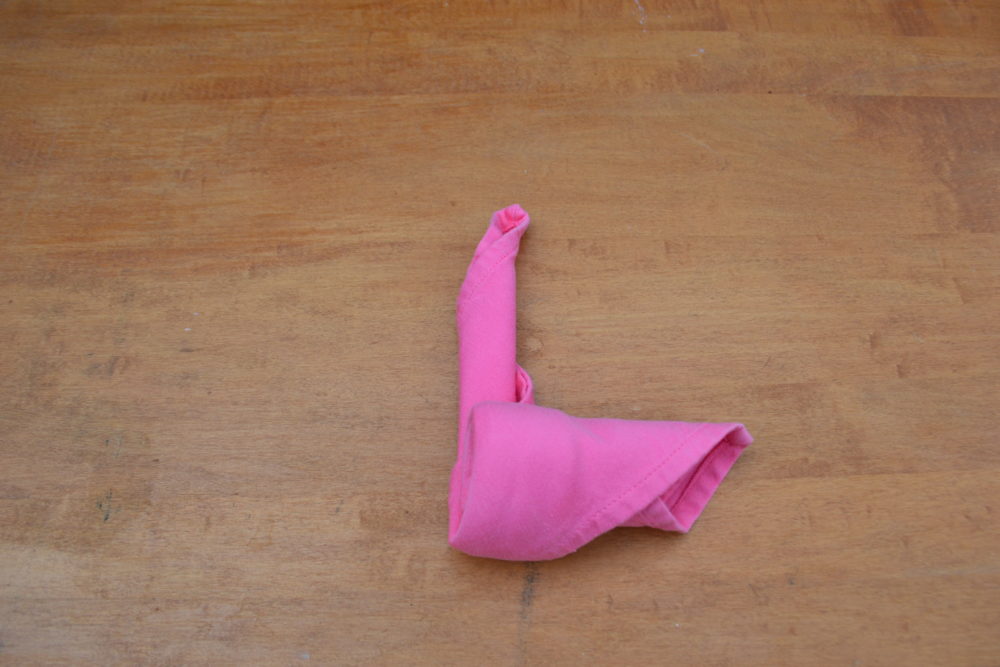 Step 6:  Unfurl the napkin points (leaves) and turn rose over.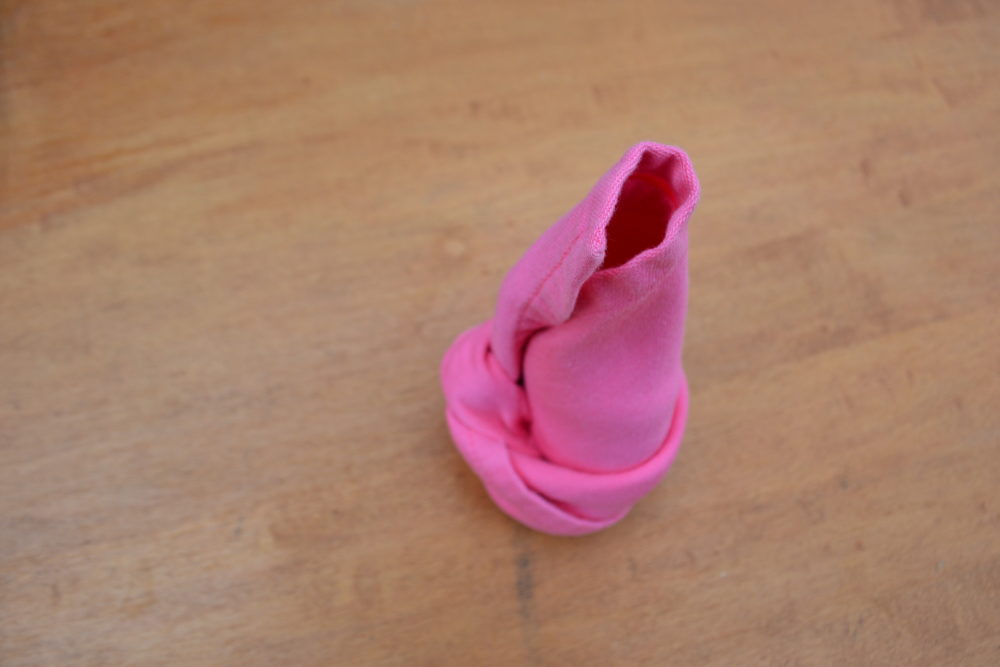 Step 7:   Spread napkin points over the folded coiled rose to form leaves. Turn napkin over to see rose fold.  Adjust leaves so rose will lie flat.  Place faux or real petals on the inside of the napkin leaves for added color and interest if desired.   Light pink and dark pink napkins make pretty roses. ( Flamego color)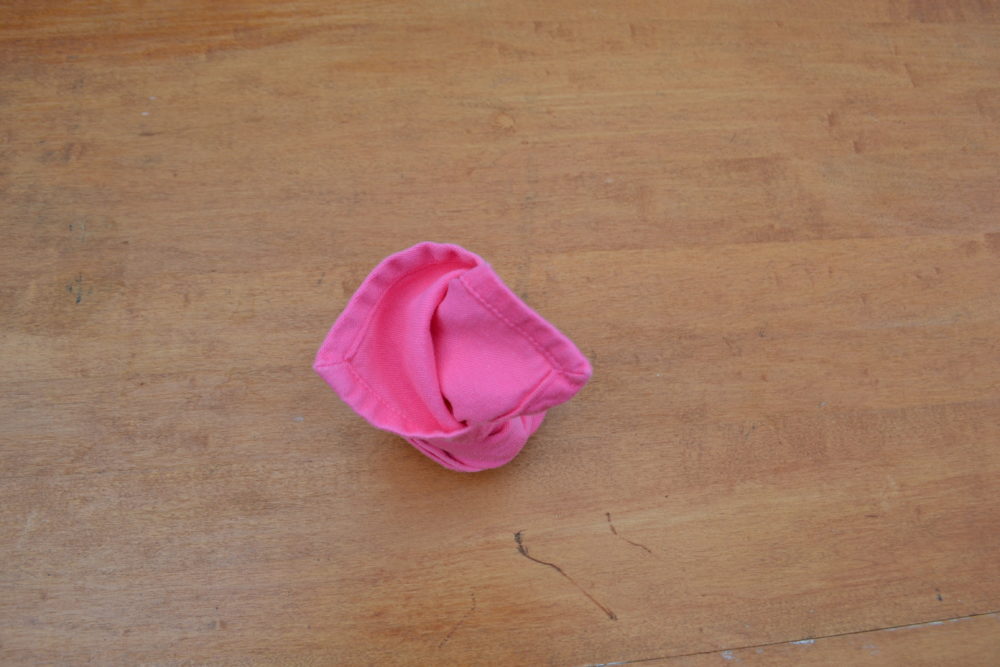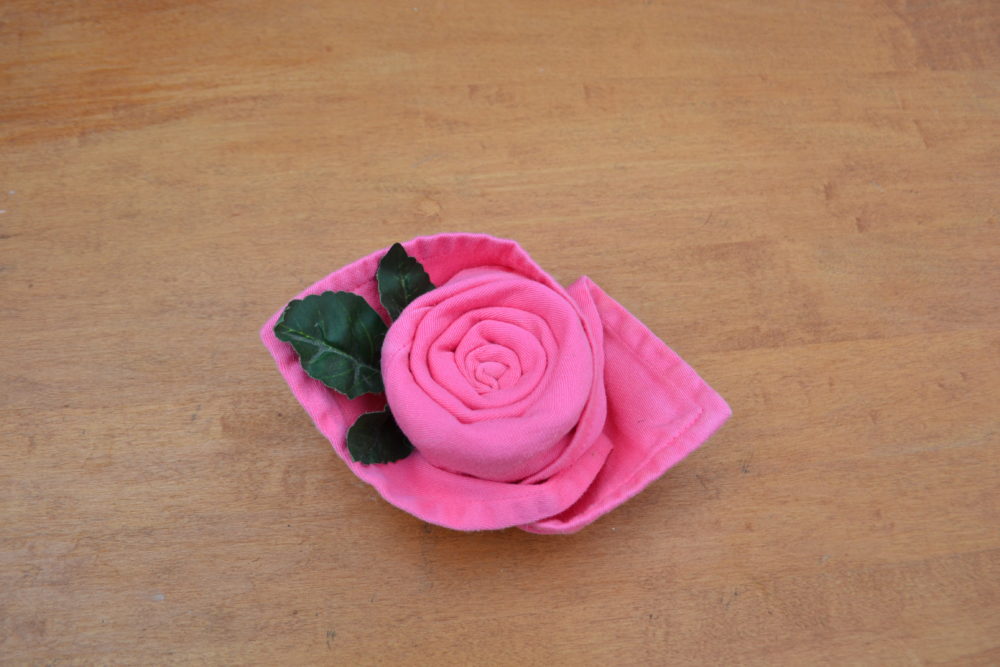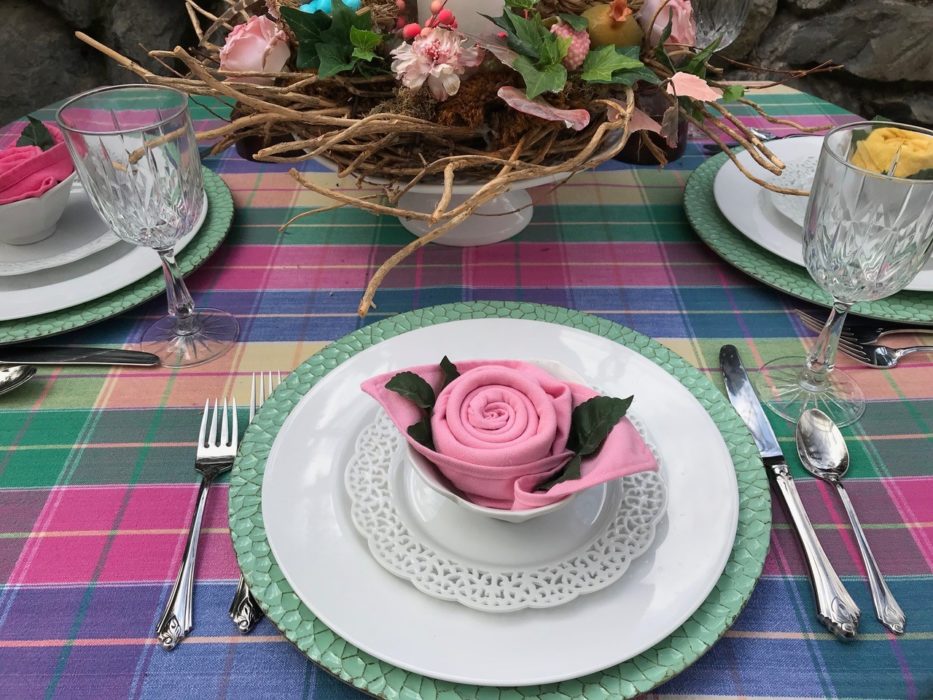 Cotton Napkins Make the Best Rose Fold
Pink 20 x 20 inch cotton napkin, you will want a firm napkin to keep the rolled rose in place.  Polyester will be too thick and could slip making your rose look bulky.  Cotton is easily washed but you will need to steam press them for a crisp fold.   These napkins in this link offers a variety of colors, so while you are there grab a few extra.  Having a good set of white napkins is standard, but branching out in your favorite colors will make you very happy.  ( This is an affiliate link which means I will receive a small residual from the purchase of these linked products with no additional cost to you. )
See More About this Tablescape Tap on Photo.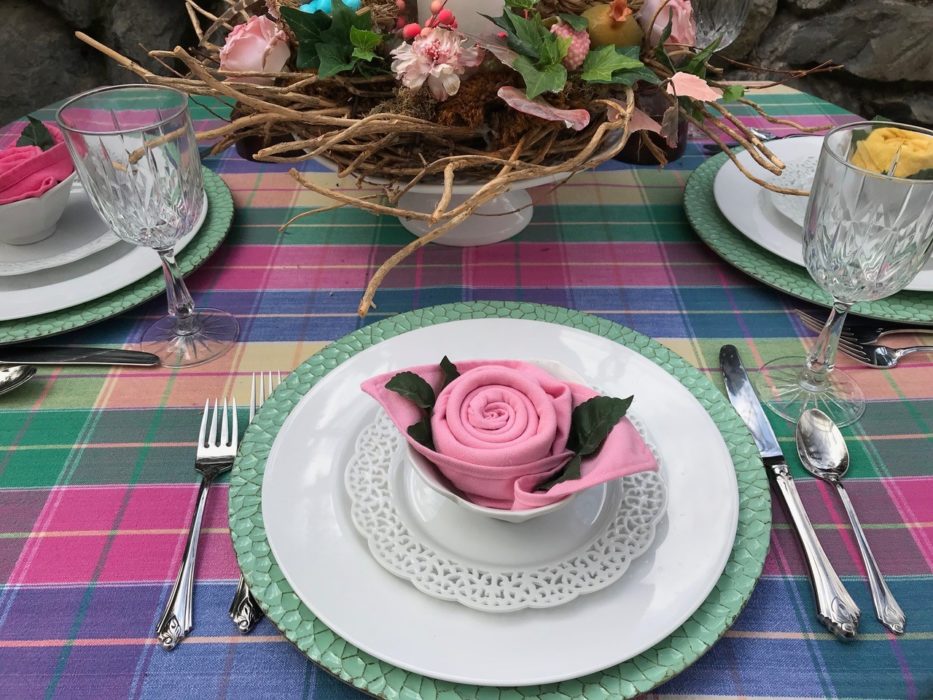 Spring Easter Tablescape Ideas
Other Ideas You Might Like to Try:
Blue and White Plaid Napkins, click here to order if desired.