Create this cute St. Patricks Day Table Centerpiece for the month of March.  Get a jump start on spring with green and white, fresh white tulips, baby's breath arranged in a cute St. Patricks Day hat.  Not really a hat, but a glass vase lined with green card stock with a smaller vase inside the large one filled with water and flowers.  Add black ribbon for a hat band and make a gold buckle from card stock.  Decked out the hat vase with a paper shamrock tucked inside the ribbon edge. Certainly a cute centerpiece for entertaining this spring and St. Patricks Day.
How to Make Simple Table Centerpiece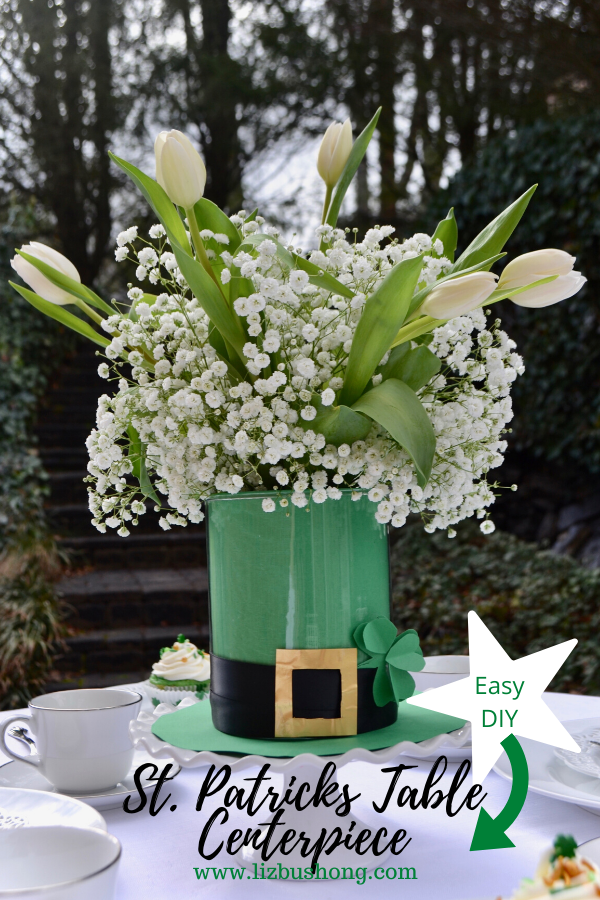 Print
ST. Patricks Day Table Centerpiece DIY
Green card stock is sandwiched between two vases to create the hat centerpiece while the brim of the hat features a round flat circle made from same card stock.  Add black ribbon, card stock gold buckle and tiny shamrock for the brim decor.  Center vase is filled with water and fresh flowers.
Author: Liz Bushong
Prep Time:

30 minutes

Cook Time:

DIY

Total Time:

45 minutes

Category:

DIY- Centerpiece
3 sheets card stock- green
1 sheet card stock- gold- for buckle or real buckle
quart sized mason jar- inner vase
scissors, glue, tape
shamrock pattern/used a cookie cutter
1 yard- 1/2″ wide black satin ribbon for band
Fresh flowers- used 5 white tulips and 7 stems of  baby's breath
Instructions
Cut green card stock to fit inside outer 4″ vase, tape to seal edge.
Place inner mason jar inside lined 4″ vase. Fill with water when ready to arrange.
Make the hat brim by cutting a large 8″ circle from green card stock. Cut out with scissors.
Make card stock buckle and shamrock.  For the shamrock, make it three dimensional by making three small heart shapes.  Fold each heart in half vertically and glue to flat shamrock petal sections.  This will make your shamrock look fuller.
Arrange white tulips in jar, fill in with baby's breath, cutting stems to fit the vase.
Change water every day for lasting blooms.
Keywords: St. Patricks Day Table Centerpiece
Three Easy Steps to Make Hat Centerpiece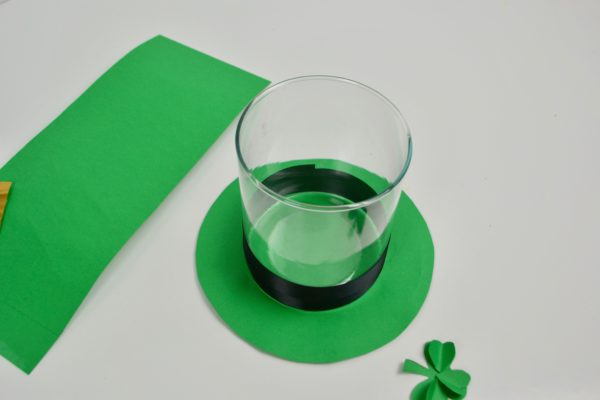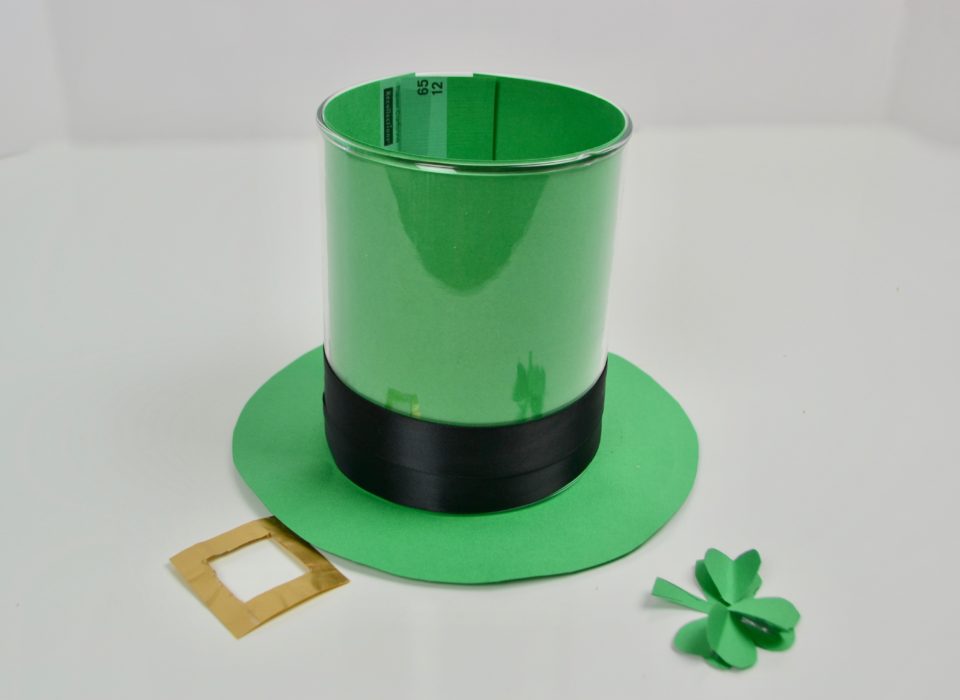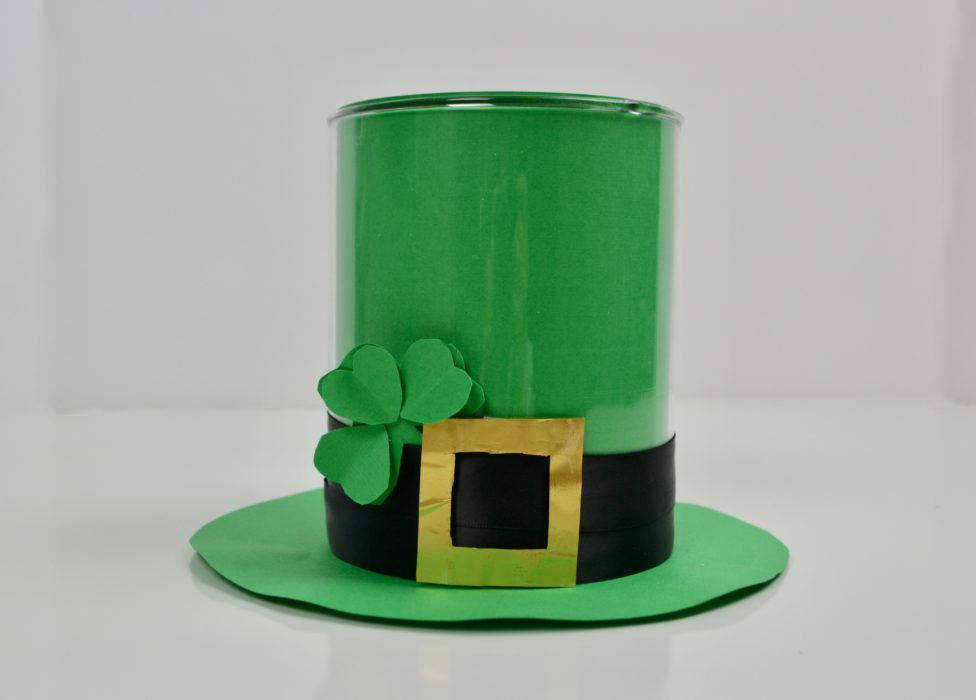 Its Pretty Easy to Make!  Your family will love this.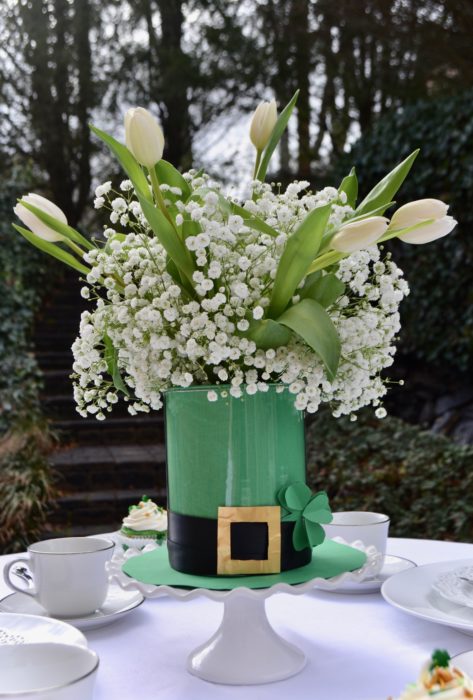 Other Ideas you might like to try: