Valentine's Day would not be Valentines day without fresh flowers. Here is a pretty and easy to make DIY Heart Shaped Valentine Floral Centerpiece for your Valentine Dinner table. Shasta Daisy's with bright hot pink and shades of pink petals fill a white ceramic heart shaped bowl. The stems are cut short and inserted into oasis wet floral foam creating a tight floral arrangement. Just follow the edges of the heart shaped bowl vase and you can make this centerpiece too.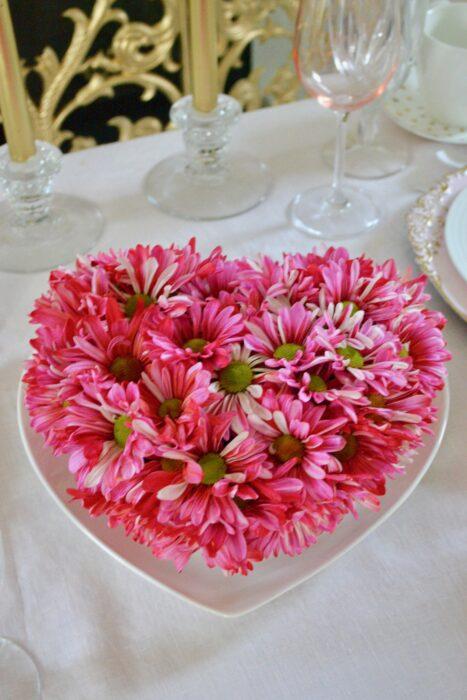 Here's How to Make this Valentine Heart Shaped Centerpiece
Gather Supplies: You will need 2 bunches of flowers, 8-10″ heart shaped container, pruning shears or sharp knife, wet oasis floral foam one block or two depending on how large your container is. You will want to fill the bowl with the foam.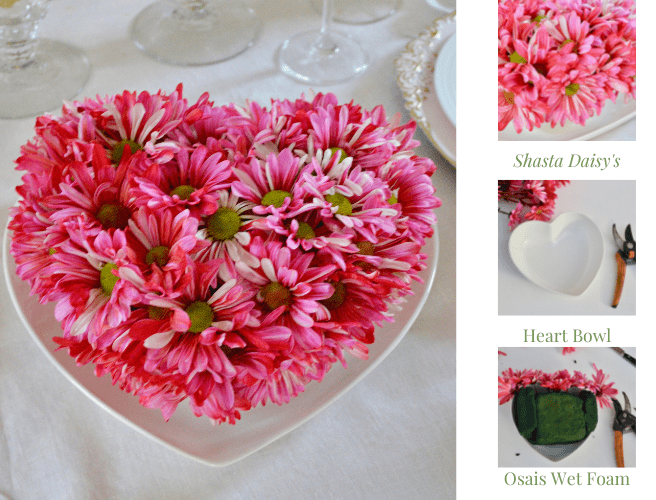 Soak the floral foam in lukewarm water until it is fully saturated with water.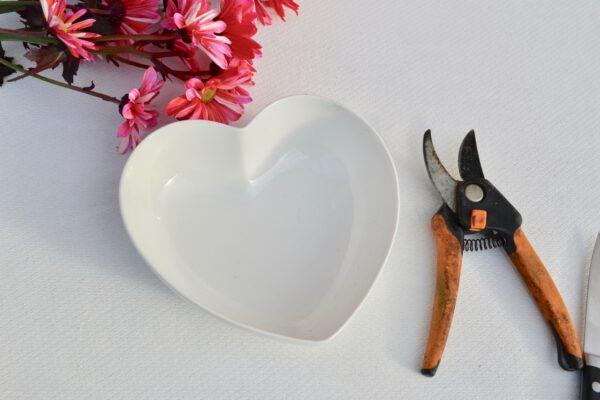 Line the bowl or container with the wet foam, pack it in tight. Use a paring knife to trim foam to fit the container. The foam should rise about 1″ above the containers height. No need for floral tape. Photo shows process of filling container.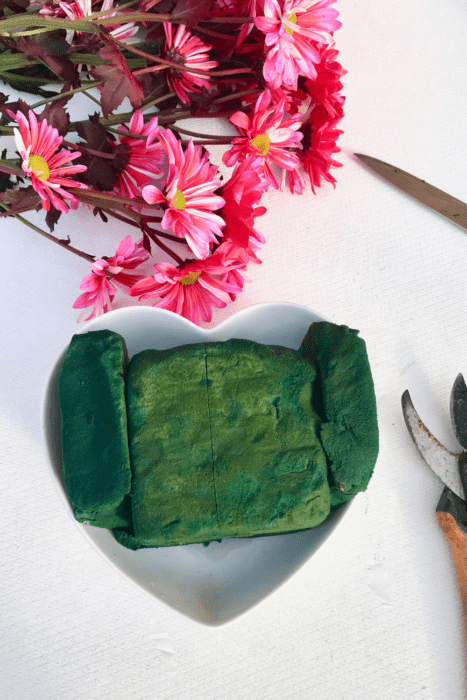 Prepare the flowers, cut stems from the main stalks. The cut stems should be about 3-4″ long, except for the center of heart and outer edges, the stems can be 2″. You will want the outside edges to fit as close as you can to the vase so you get the shape of the heart. 
Fill outside edges first all around the vase, if stems are fragile, cut them shorter as not to push to hard that will break or bend them.  Continue filling the container with the cut stems following the shape of the heart.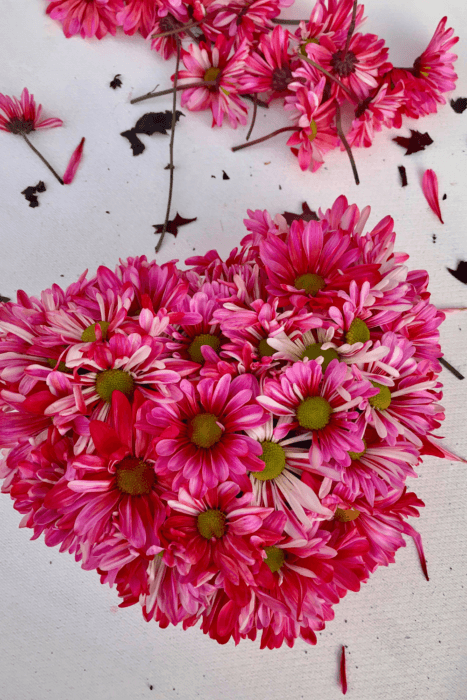 Set your table with this pretty centerpiece or give it away as a gift. You can use a heart shaped candy box or cake pan if you can't find a heart shaped dish. or bowl. 
The small bouquet on the table is a white ceramic small vase that looks like an envelope. I found these at Hobby Lobby Valentine Merchandise.  If they don't have it try this link.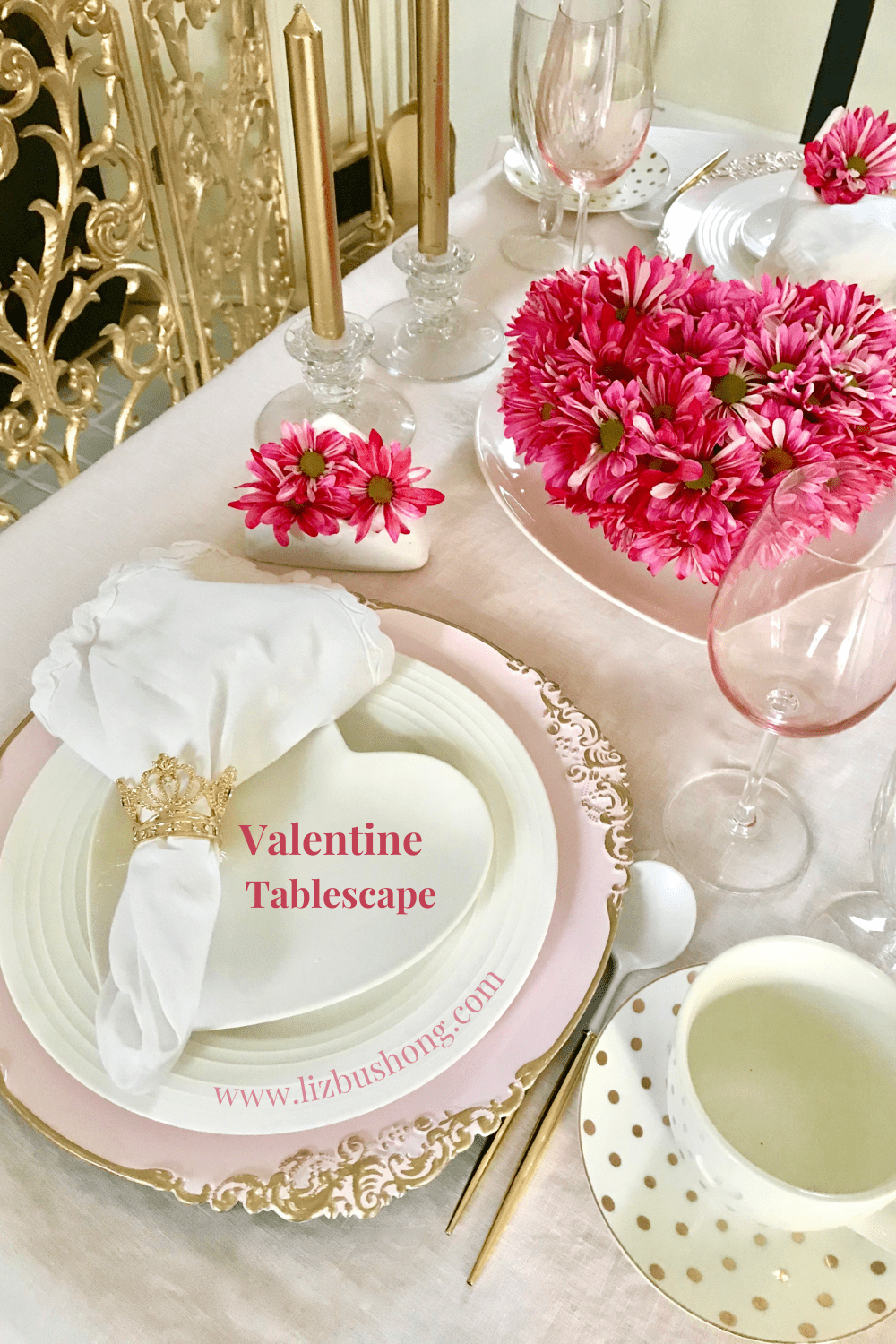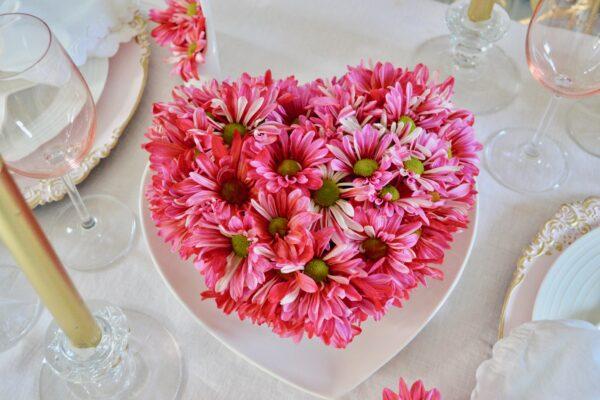 Other Ideas You Might Like to Try: