Celebrate A Taste of Kentucky Derby with 3 traditional flavors, Hot Browns, Kentucky Derby Bars and Mint Juleps. While these three recipes are traditional, in our case we adjusted the presentation and recipe just a bit different.  Mini Hot Browns as appetizers, Small bite Derby Bars and Alcohol Free Cucumber Mint Juleps.  I know, its not a mint julep without the bourbon, however, this refreshing version you will love.  Check out these 3 easy recipe bites for a quick impromptu event.
3 Traditional Kentucky Derby Recipes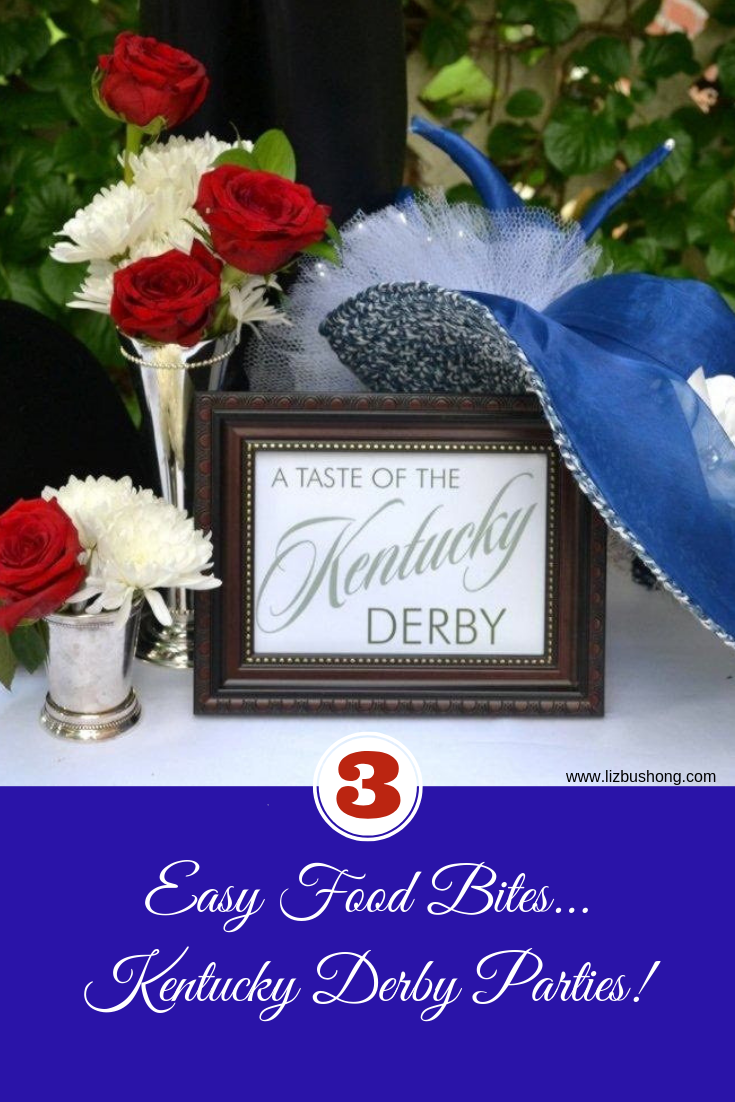 Menu:  Mini Hot Browns, Kentucky Derby Bars, and Cucumber Mint Juleps. Click on photos to get recipes.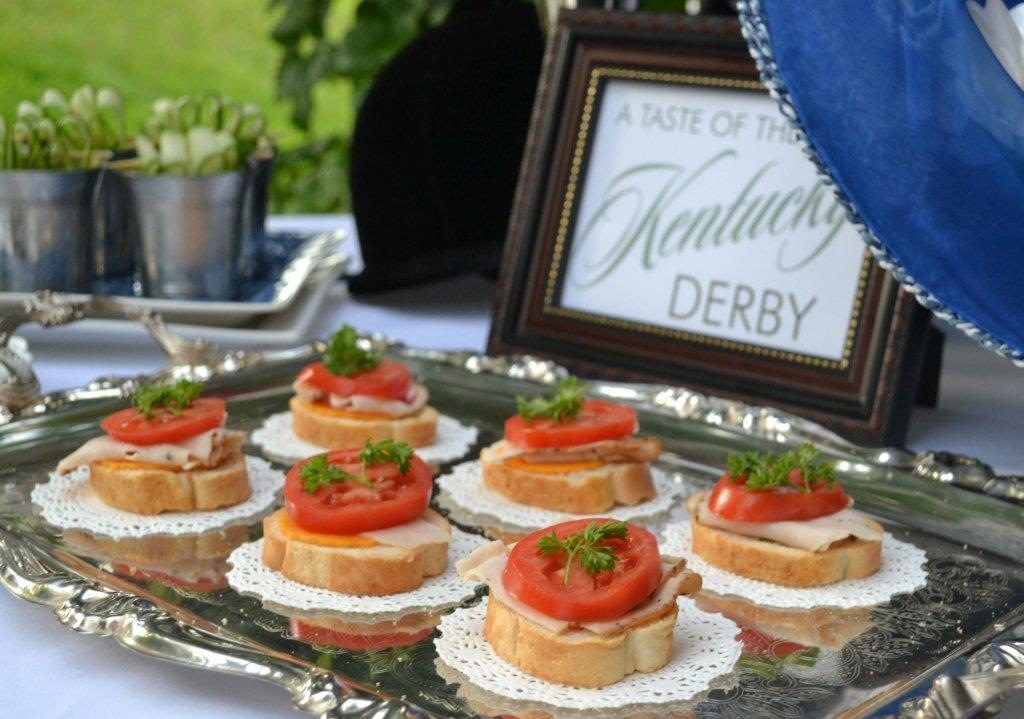 The Mini Hot Brown's are served with small rounds of crusty bread toasted with butter and stacked with melted cheddar cheese, cooked peppered bacon, and smoked turkey breast.  For the reason that the breads can dry out quickly, make these right before serving.  Make several Mini Hot Browns for they will go fast.
On the side, and in a heated chafing dish, or fondue dish serve melted cheese sauce, so guests can drizzle additional cheese over the appetizer. As a garnish for this appetizer, a thin sliced Roma tomato with parsley appeals to the eye. These can be served warm or cold depending on your preference.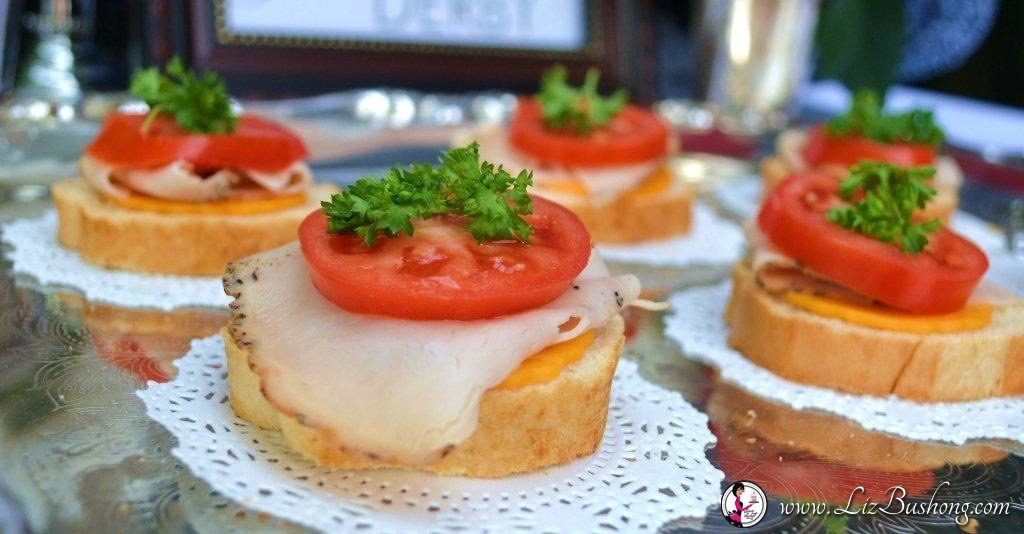 Kentucky Derby Bar's have a solid filling with toasted pecans and mini chocolate chips making this graham cracker crust dessert sweet and rich.  Cut these bars as minis or small squares for easy presentation and serving.  This dessert can be baked ahead a couple of days before the event. Get recipe here: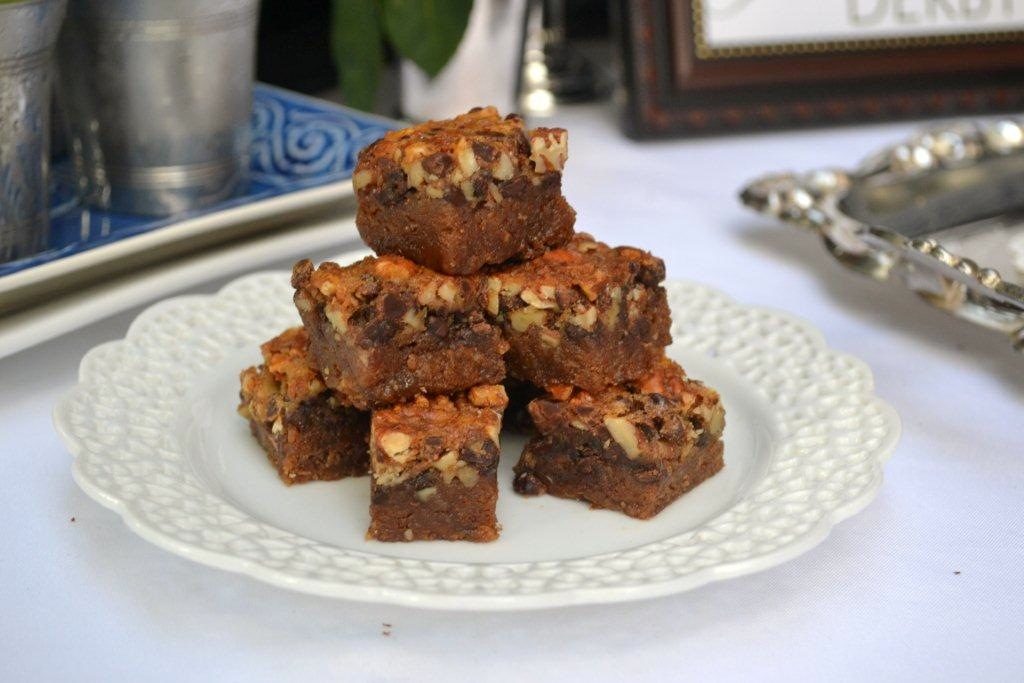 While mingling and munching on these delicious bites sip on the frosty Cucumber Mint Julep  .    English cucumbers are mixed with mint simple syrup and pure vanilla extract. Lemon lime soda or Perrier is added and poured over frozen mint ice cubes making this julep refreshing on a hot day.  Sip on this beverage all day long for it is bourbon less.
Most noteworthy, the traditionalist will prefer bourbon laced juleps but this is a pleasant twist on Mint Juleps. Cucumber is refreshing and the fans make this drink festive and fun.  To make the garnish, a mandolin creates the thin lengthwise cucumber strips.
In true Derby style, serve Mint Juleps in a silver cup with a skewered ruffled English Cucumber slice. Pretty and Delicious!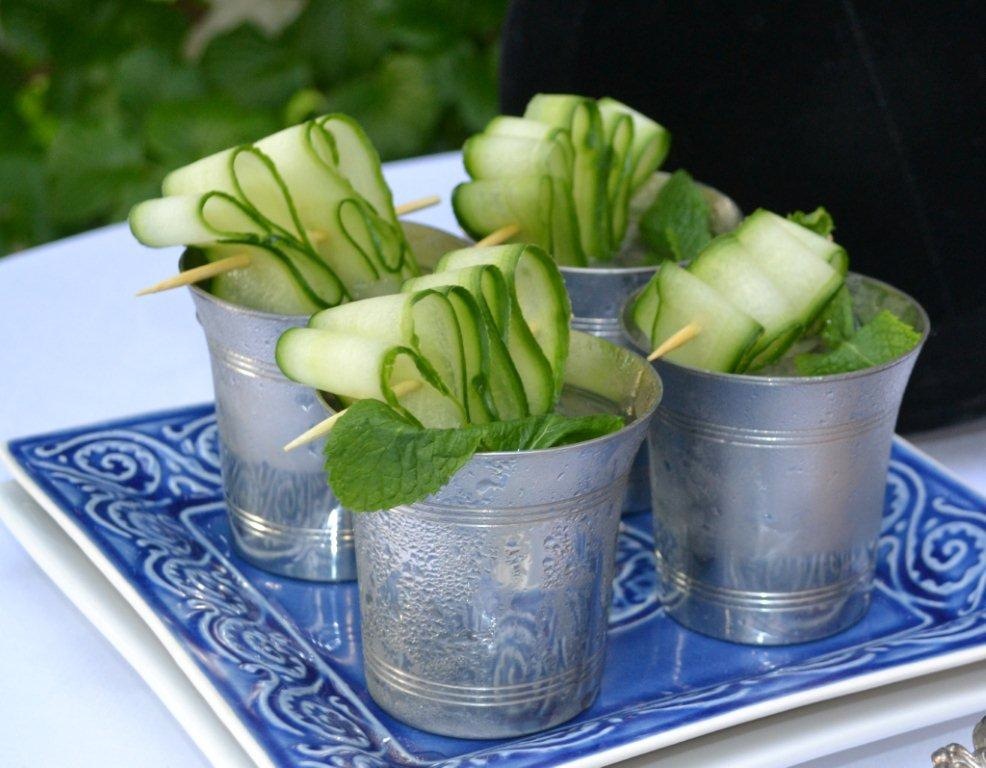 .