Create this simple DIY Wired Ribbon Napkin Ring in 5 minutes. All you need is 4 toilet paper cardboard tubes, 2″ wired edged ribbon, glue gun with glue sticks, scissors.
Whether making these rings for Easter or spring table they are also great for summer table settings. No need to cover the inside of the rings, however you could spray paint them before adding the ribbon to the outside edge.
Supplies you need to Make this Napkin Ring
2″ Wide Ribbon with wired edge about (7 1/2 " per ring)
Cardboard tube- either paper towel or toilet paper ( 1 -3/4″ round)
Glue gun and glue sticks
Scissors
Decorative small flower or three dimensional sticker
Napkin to show it off
3 Easy Steps to Make this Napkin Ring
Cut card board tube the width of your ribbon.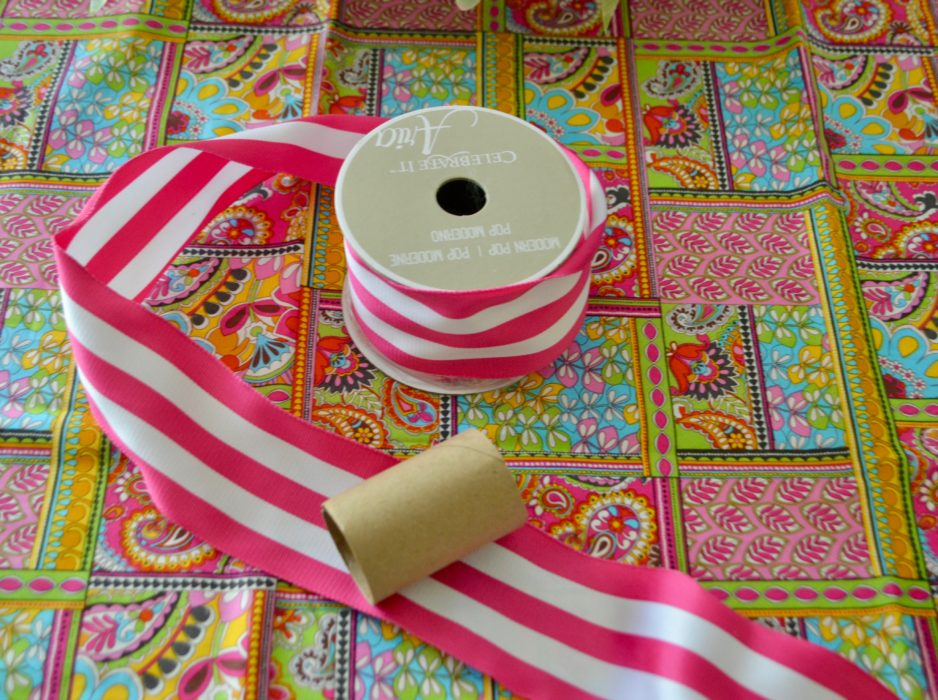 Step 2: Wrap ribbon around the cardboard tube plus 1/4″. Cut ribbon at this mark.
Glue the ribbon's raw edge to the card board tube, wrap remaining ribbon around the tube then glue the end to the ribbon on the tube. ONLY GLUE ribbon twice so there is no clumping.
Tip: The wired edge ribbon will help you hold the ribbon on the tube.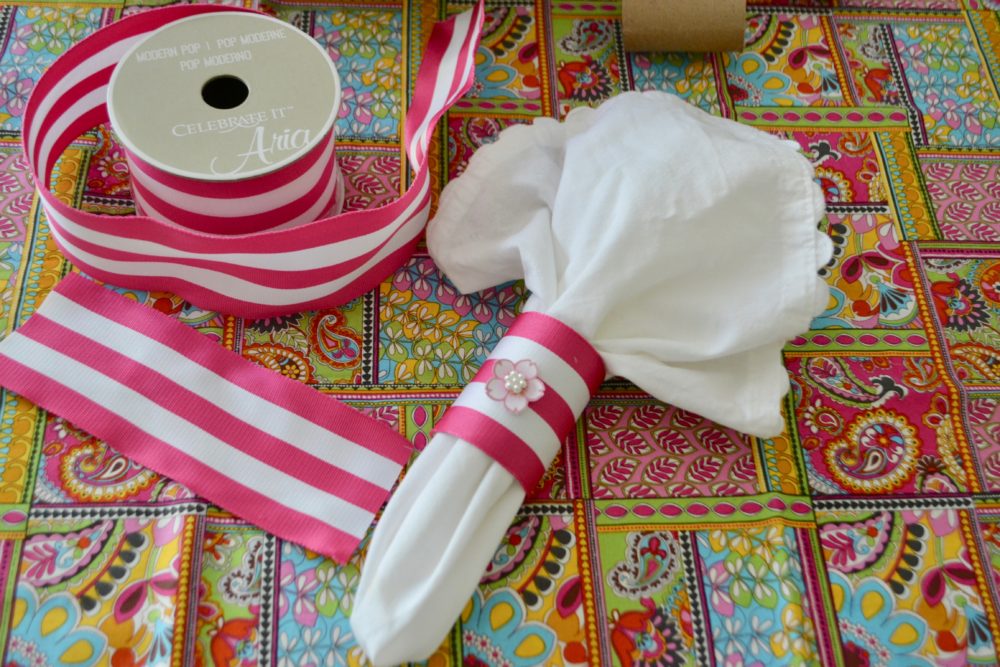 Step 3: Attach flower sticker/three dimensional item to center of the napkin ring. Add napkin of choice to coordinate with ribbon. ALL DONE! Repeat process with remaining tubes you need for your table setting.
You can spray paint the inside of the tubes with spray paint prior to wrapping with ribbon if desired, but is it not necessary.
Hope you will make this fun napkin ring… it is pretty easy. Make it your own by using color coordinated ribbon making each napkin ring different. Mix it up and fun some fun!
Great project for kiddo's while we are in the quarantine. Make something beautiful and enjoy your family time together.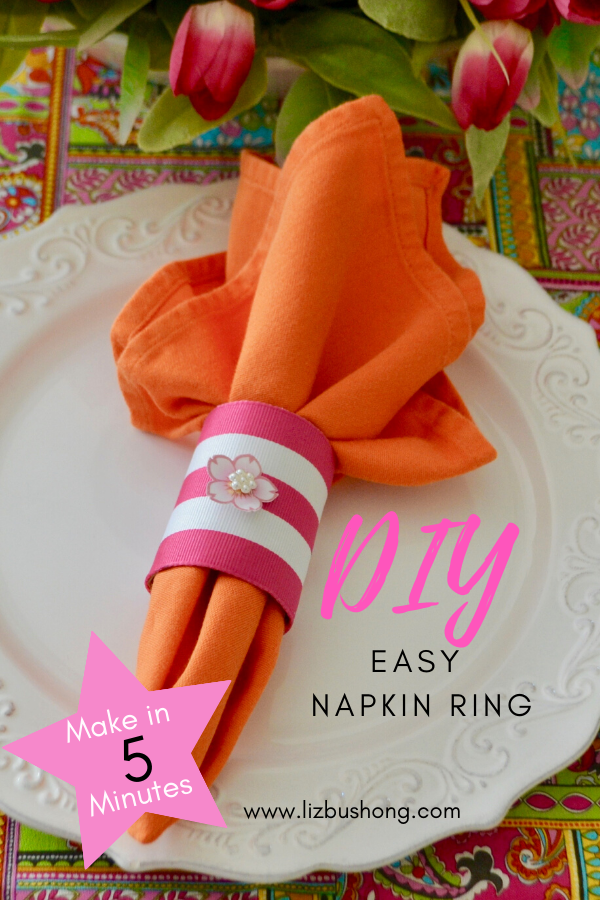 Other Ideas you might like to try:
My sweet bunny JJ always helped me with projects. He moved to heaven in late June 2020. We miss him so much. This was the last project he helped me with. Bless him.