Looking for a Caramel Dipping sauce for sliced apples?  Caramel flavor is made from sweetened condensed milk, Karo syrup, brown sugar and butter.  This is a soft caramel and used for dipping apple slices but the recipe is too soft for Caramel apples.
Caramel Apple Dip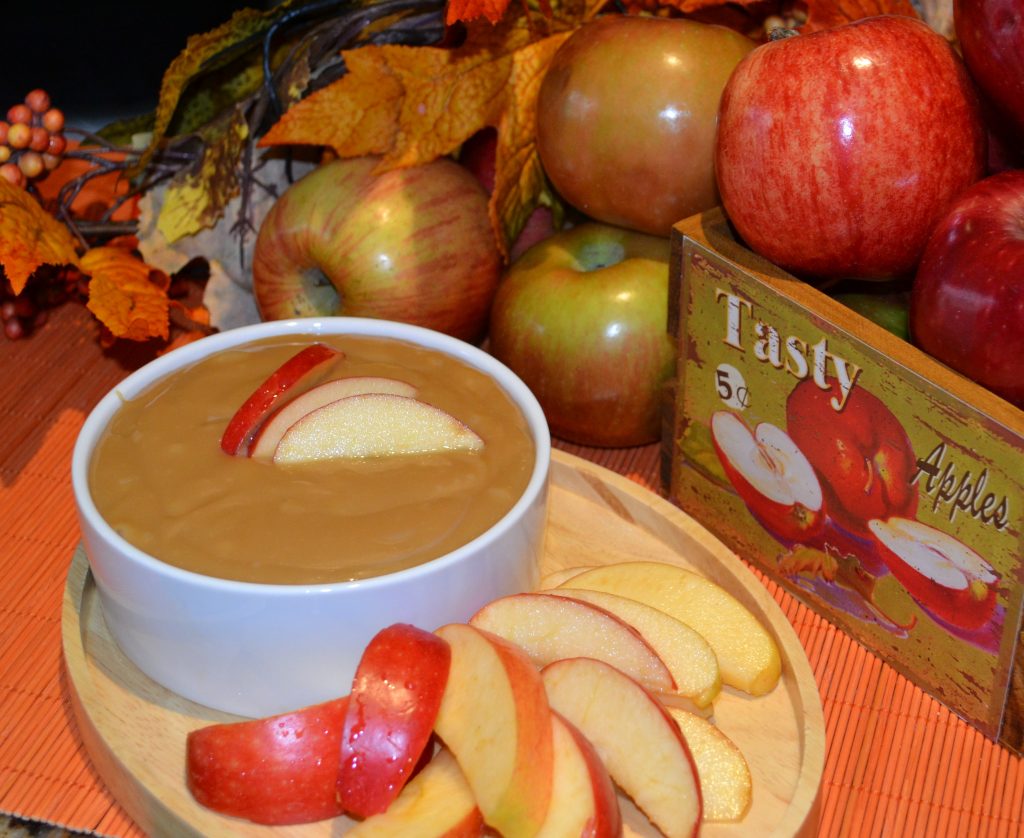 Print
Apple Caramel Sauce-Dip Recipe
Scale
Ingredients
1– 12 ounce can Eagle Brand, Sweetened Condensed Milk
8 tablespoons butter
1 cup dark brown sugar
1/2 cup dark Karo syrup or corn syrup
Instructions
In a double boiler over medium heat, place all ingredients in the top of the double boiler.  Stir until smooth and creamy. Cook for 2 hours or until thick.  Stir occassional to make sure sauce does not stick.  Make sure you have enough water in the double boiler so it doesn't evaporate to soon.
The color will not be as dark as store bought caramel topping.
You can use this recipe for dipping apple slices, or as any caramel sauce.
Notes
This is not a recipe for dipping apples with caramel.  The caramel is too soft and will not stick to the sides of an apple. Go to Carmel Apple Recipe on this website for a great caramel apple perfect for dipping apples.