Looking for a Caramel Dipping sauce for sliced apples? The flavor is made from sweetened condensed milk, Karo syrup, brown sugar and butter.  This is a soft caramel and used for dipping apple slices but the recipe is too soft for dipping whole apples.
How to Make This Dip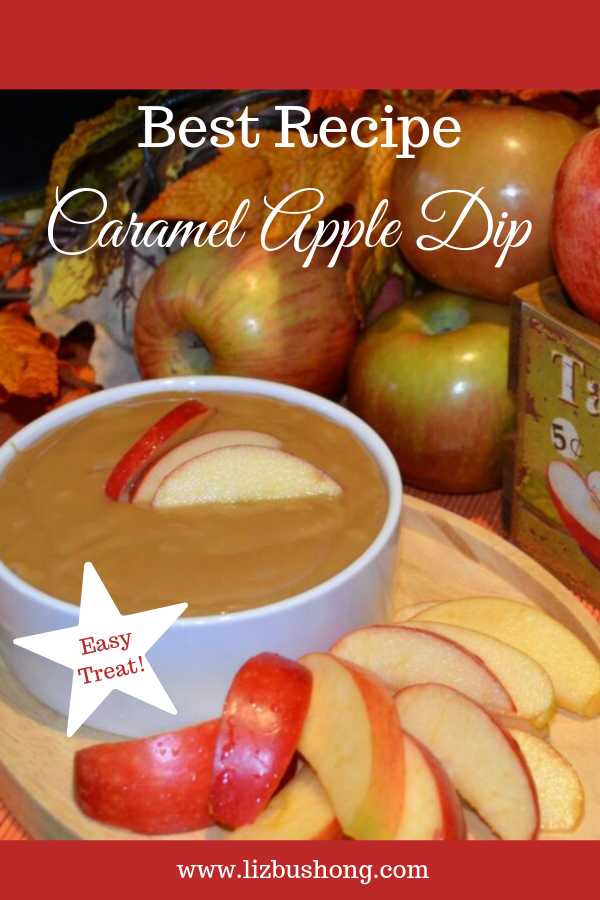 In a double boiler over medium heat, place butter, brown sugar, karo syrup and sweetened condensed milk in the top of the double boiler.  Stir until smooth and creamy.  This will cook for 2 hours!  What??? 2 hours… yes, sweetened condensed milk turns into a thick caramel after cooking.
One thing…. make sure you stir the sauce so it doesn't stick to the bottom of the saucepan.   I use a wooden spoon and keep the burner on medium or medium low.
Another Note:  Make sure you have enough water in your saucepan/double boiler so the water doesn't evaporate too fast while your caramel is coming together.
The color of the sauce will not be as dark as store bought melted caramels.  It is very smooth and creamy, perfect for dipping apples, marshmallows, graham crackers, cookies, pretzels, chocolate cookies, you name it… potato chips?  Believe it or not that is really good.
What is Sweetened Condensed Milk?
It is heated whole milk where the water in the milk is evaporated, then granulated sugar is added to a ratio of 45 %. Condensed means the milk was cooked down to remove water so the mixture is becomes caramel. Sugar helps with the shelf life of sweetened condensed milk.  Also note there is unsweetened condensed milk which is evaporated milk.  Don't use evaporated milk for this recipe, it will not become caramel.   Sweetened condensed milk us used in many recipes, for it has been boiled, reduced and  pasteurized.
You Will Love This Caramel Flavor
Even though it takes a couple of hours, its 120 minutes.  The recipe makes 1- 1/2 cups and should be made ahead before your party. Don't stress over the caramel sauce, it is truly the best and better than purchased.
To Serve This Sauce
Select a pretty bowl for easy dipping; provide toothpicks or small forks for dipping apples and other items.  No double dipping for this recipe. If you have any leftover, serve it on pancakes the next morning.  You will probably have to make another batch before the fall season is over.  Nothing is better in the fall than caramel.  One note…. this sauce will not stick to apples as in caramel apples. It is not the right consistency for dipping whole apples.  Here is a great recipe for Caramel Apples where the caramel actually sticks to the apples.  There are a few tricks of the trade for getting caramel to stick.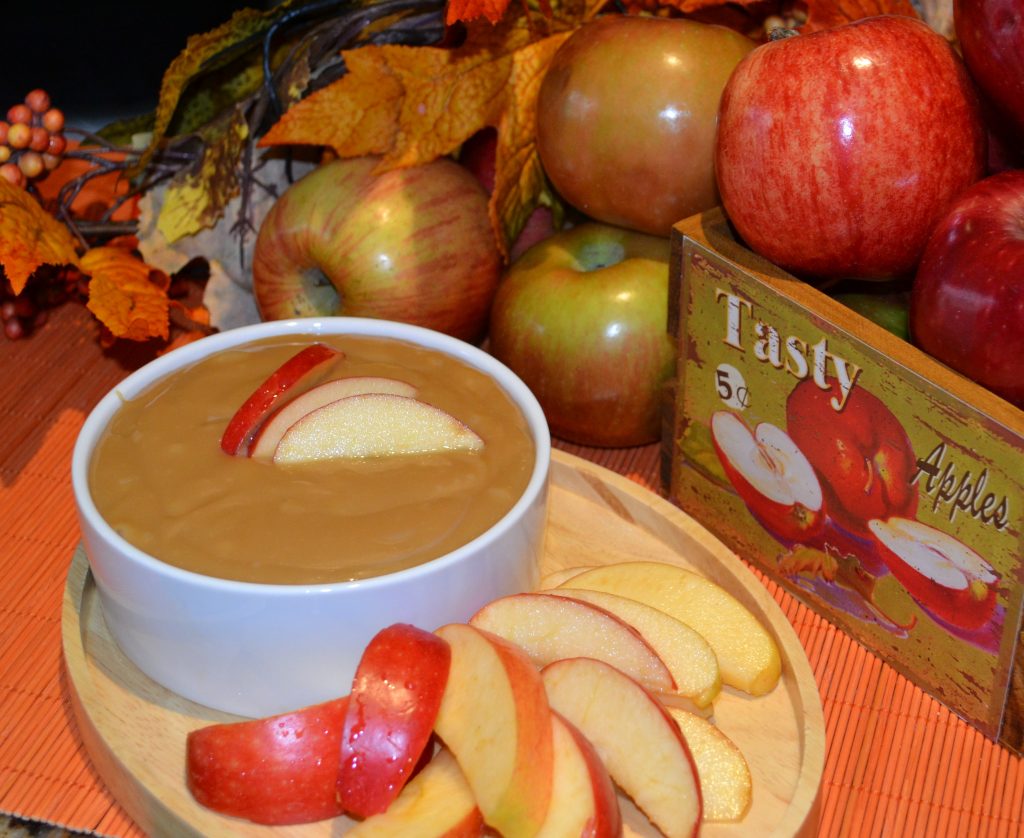 Here ya go.. enjoy making this recipe. You're family and friends will love it.
Print
Apple Caramel Sauce-Dip Recipe
Easy to make Caramel Apple Flavored Sauce or Dip.  It's thick, creamy and delicious for dipping apples wedges. Sweetened condensed milk when cooked makes caramel.
Author: Liz Bushong
Prep Time:

10 minutes

Cook Time:

2 hours

Total Time:

2 hours & 10 minutes

Yield:

1 1/2 cups

1

x
Category:

Appetizer

Method:

Cooktop

Cuisine:

American
1– 12 ounce can Eagle Brand, Sweetened Condensed Milk
8 tablespoons butter
1 cup dark brown sugar
1/2 cup dark Karo syrup or corn syrup
Instructions
In a double boiler over medium heat, place all ingredients in the top of the double boiler.  Stir until smooth and creamy.
Cook for 2 hours or until thick.
Stir occasional to make sure sauce does not stick.  Make sure you have enough water in the double boiler so it doesn't evaporate to soon.
The color will not be as dark as store bought caramel topping.
Serve with apple wedges, marshmallows, graham crackers
Notes
This is not a recipe for coating apples with caramel.  The caramel is too soft and will not stick to the sides of an apple. Go to Carmel Apple Recipe on this website for a great caramel apple perfect for dipping apples that will stick to the apple.
Keywords: Apple Dip, Recipes, Fall
Other Ideas You Might Like to Try:
Salted Caramel Popcorn Brown Sugar Cupcakes -tap on photo for recipe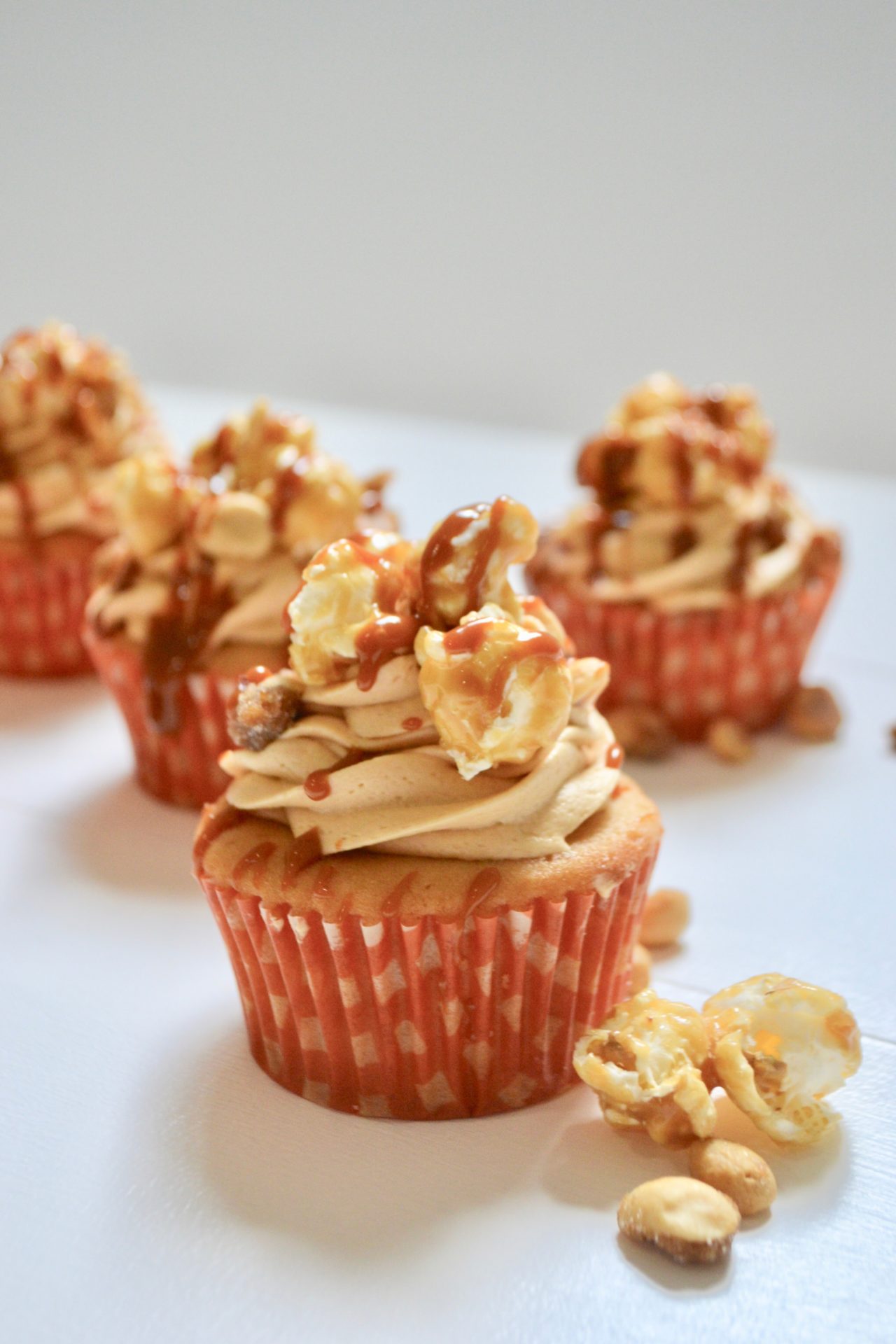 Apple Lattice Cookies- tap on photo for recipe