Kick up your "red high heels" and dust off the cowboy boots, it's not a hoe down but a Southern "all girl" bridal shower.  Three inch red high heel butter cookies takes center stage on the red and turquoise "dressing" dessert buffet table.
Bridal Shower Ideas|Red and Turquoise Color Scheme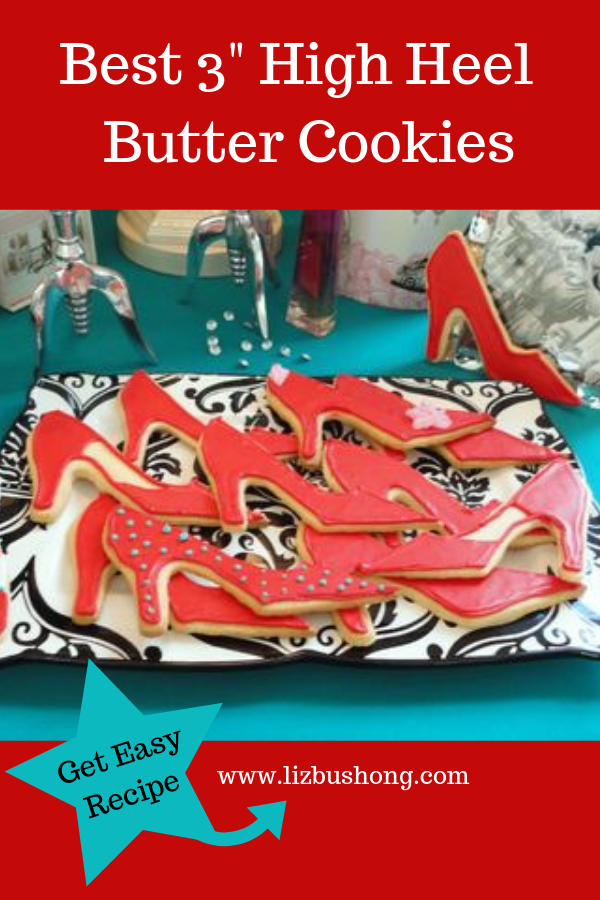 Turquoise and bright red color scheme made this shower easy to coordinate with table decor and desserts.  A three inch high heel cookie cutter makes this cookie tray exciting to look at and tasty to eat.  The butter cookie recipe will not spread during baking so what you cut out is what you get. Meringue icing glazes the cookies.  Easy recipe so be sure to get Red High Heel cookie recipe and cutter here. 
Bridal Shower Ideas| Dressing Table Dessert Buffet
Everything you would find in a make up bag, mirrors, lipstick, nail polish was presented on this dessert buffet in butter cookie form.  Hat boxes, tall buffet lamps and a large mirror set the stage for the "dressing" dessert table.
Bridal Shower Ideas| Staging Table with Desserts
Creating elevations and presenting foods on decorative serving platters showcases the different types of foods served and draws the eye to the individual dishes.
Decorated Creme Puffs are served semi frozen in glass dome for self serving dessert.
Mini Cheesecake Shots are served on a white dinner plate; tall spoons make it elegant to serve and easy to eat.
With all the sweets be sure to serve savory along with the dessert buffet. These are Pringle Chips dipped in dark chocolate and arranged like a Blossom in large paper baking cups. The center is Habanero filled cream cheese with red pimento centers to coordinate with the overall color scheme.
Bridal Shower Ideas| Hat Box Centerpiece of Roses
Red roses arranged in various sized pink & cream hat boxes, mirrors, and perfume bottles, sat on each round table as the centerpiece.  Pearl stick pins added contrast to the cluster of red roses.
Hope you like these ideas.  This was featured in Vip Seen magazine.
Other Ideas you Might Like to Try: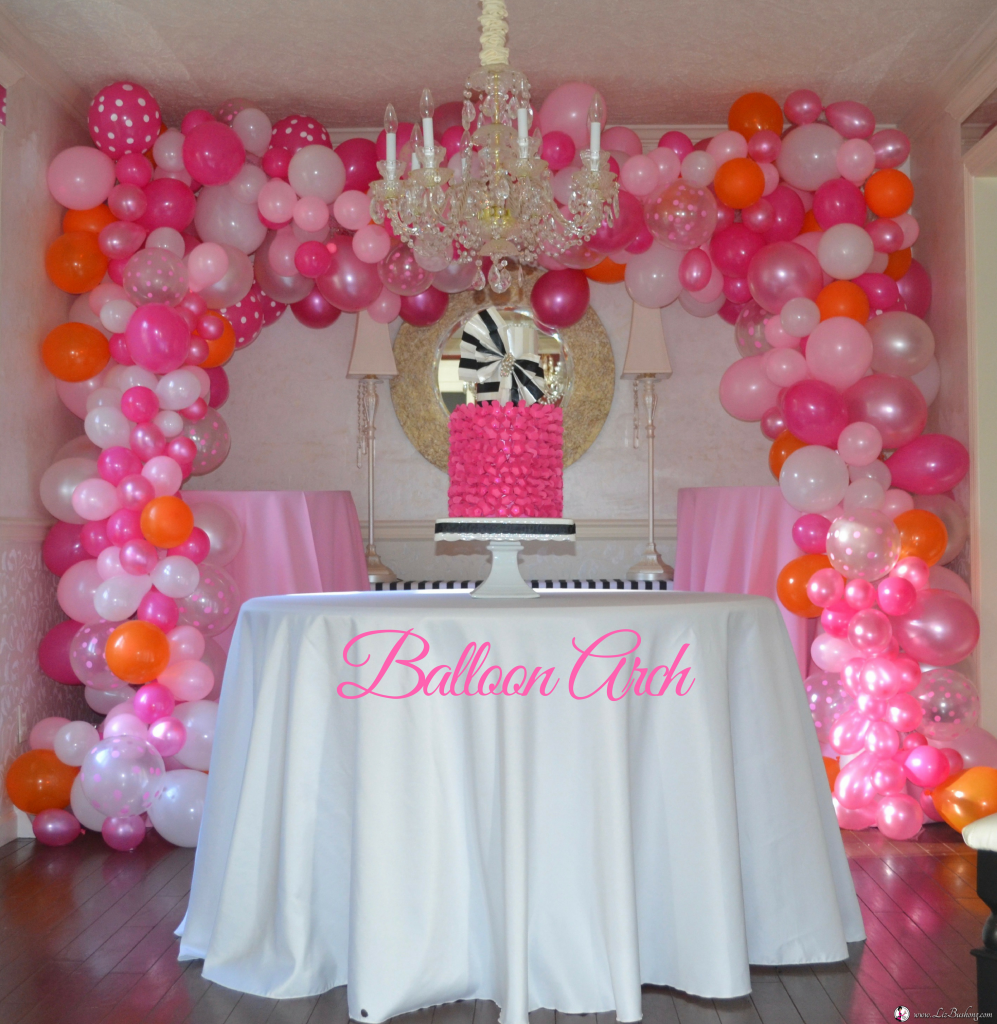 How to Make a Balloon Arch for your next party!