Need a quick last minute Christmas gift Idea?  Make this easy recipe using Butterfinger candy bars and ganache for a delicious Butterfinger Truffle.  Recipe starts with 5-7 Butterfinger candy bars, heavy whipping cream, and Baker's Semi Sweet chocolate bars.
Next time you are at the grocery store pick up 2 packages of the 4 ounce Baker's sweet baking chocolate, 8 ounces of heavy whipping cream, you will only use 1/2 cup (4 ounces) and 5-7 Butterfinger candy bars.  Super easy to make and gift.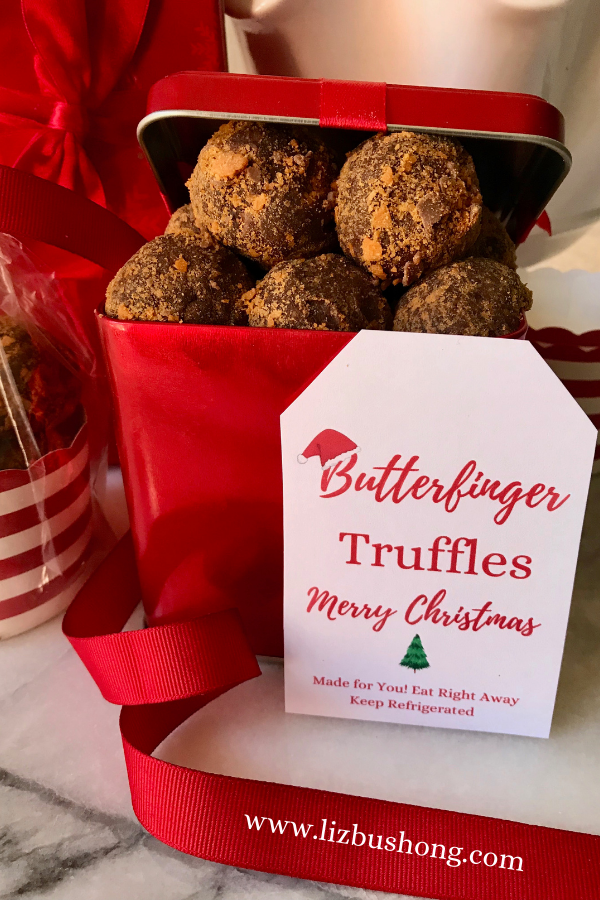 How to make this last minute gift. 
Pulse three Butterfinger candy bars in the food processor until very fine. Remove from processor bowl and place in another small bowl.  Set aside while making the ganache truffles.  These pulverized candy bars will be the outer coating of the truffle.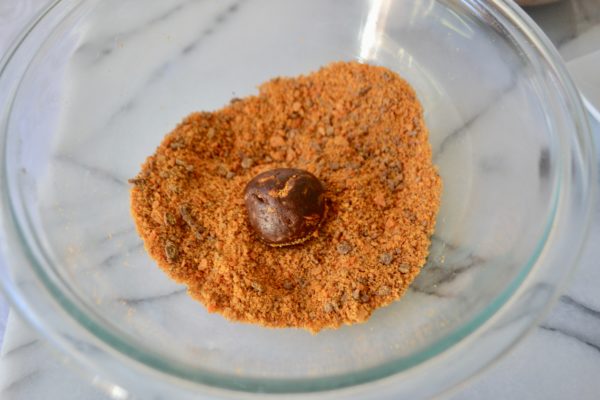 Unwrap remaining candy bars and chop.  You will find that these bars will crumble pretty easily so you will have small pieces. Set aside.  Next, chop finely two bars of chocolate with chef's knife. Place this chocolate in a medium mixing bowl.
Meanwhile, in microwave safe measuring cup, heat 1/2 cup heavy whipping cream for 50 seconds.  Remove from microwave and add chopped chocolate.  Let this mixture ret for 1-2 minutes without stirring.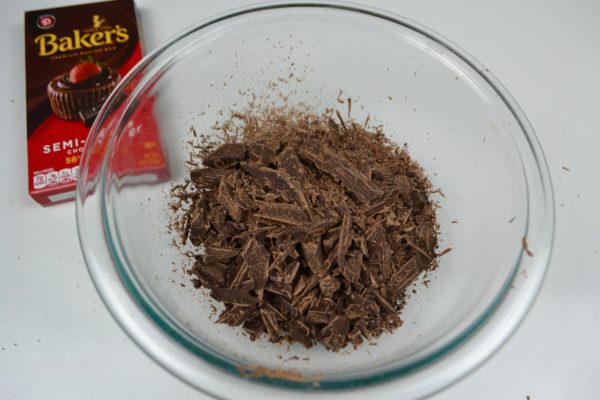 Using a wooden spoon stir the chocolate and cream together until fully melted and mixture becomes thick.  Add reserved candy bars… not the finely ground candy bars for coating but the other chopped candy bars you set aside.  Stir mixture to blend.  Cover and place in refrigerator for 60 minutes.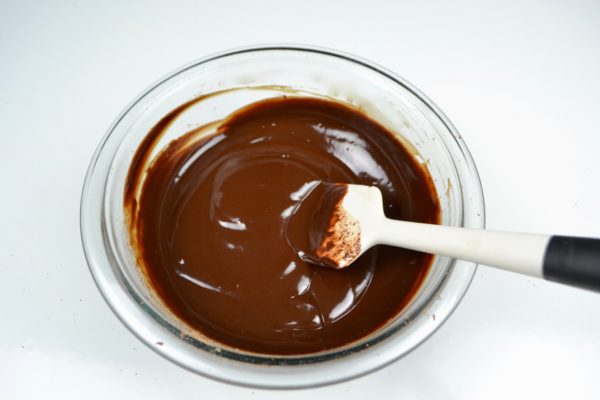 While the mixture chills, prepare a baking sheet with parchment.  Remove chilled candy from refrigerator and scoop out 1″ balls with  ice cream scoop or tablespoon. Roll into balls, coat balls in reserved pulverized candy bar.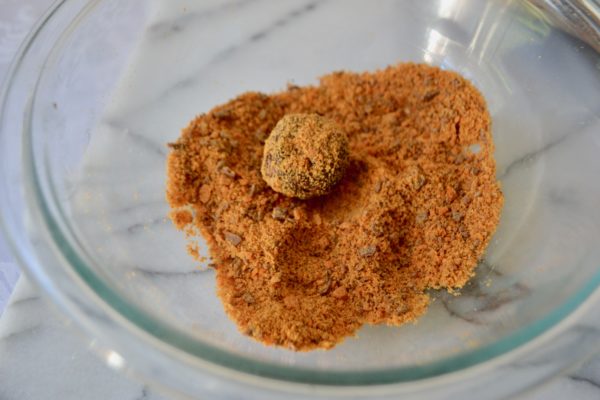 Place each coated truffle on baking sheet to harden a bit.  Keep truffles chilled.  Don't forget to save one for you.

How to package truffles.
I used a cute little paper cup and cellophane wrap to package the 4-6 truffles and a pretty red tin with a bow.  Next you will need to make a gift tag for your gift giving.  Here is a free download Butterfinger Gift Tag.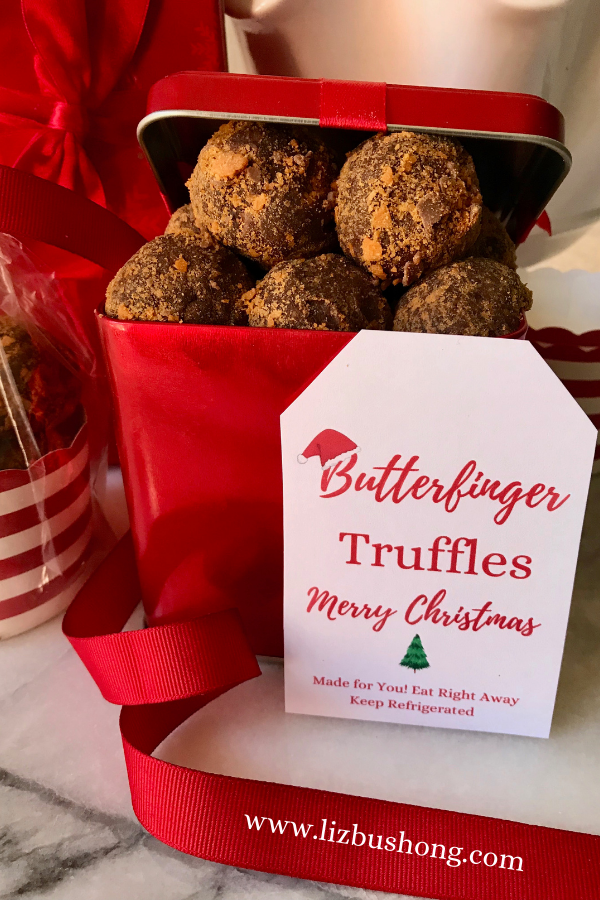 You can order the decorative cups here or check out hobby lobby/craft stores. If you use the decorative cups you will need cellophane bags and ribbon for packaging. Hobby Lobby has those items as well as Michaels/Walmart.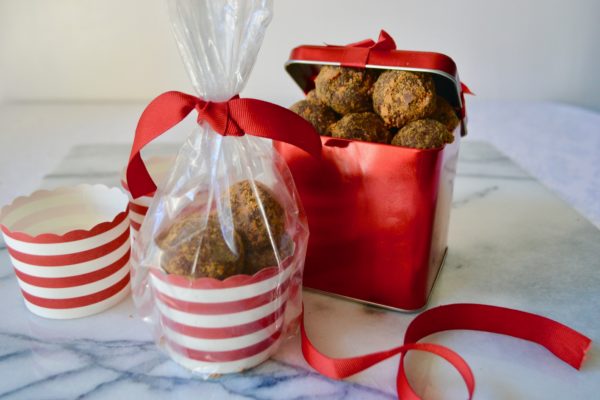 Download Free Tag Templates below. Tap on tags to download. 
  
This recipe was inspired by Sprinkle Bakes.com. Her recipe added nut extract to her ganache.  Check out her website for delicious treats and cakes.
Recipe for Butterfinger Truffles 
Print
Christmas Gift Idea- Butterfinger Truffles
Crushed butterfinger candy bars fill ganache truffles. Super easy recipe.
Author: Liz Bushong
Prep Time:

15 minutes

Cook Time:

60 seconds

Total Time:

60 minutes chill+ 15 minutes

Yield:

12

truffles

1

x
Category:

Dessert

Cuisine:

American
5–6 Butterfinger candy bars, 1.9 ounce size for each bar
2 –4 ounce packages Baker's Semi-Sweet chocolate bars
1/2 cup heavy whipping cream
Decorative packaging
Instructions
Unwrap all candy bars, place two into food processor bowl fitted with steel blade. Pulverize candy to fine dust. Remove to small bowl, set aside for coating truffles.
Chop finely the remaining candy bars, reserve for the ganache truffles.
In microwave safe measuring cup, add 1/2 cup heavy cream, heat in microwave 50 seconds.  Set aside to cool slightly.
Finely chop chocolate bars with a chef's knife, add chopped chocolate to the heavy cream.  Allow to sit 1 minute before stirring.  With a wooden spoon, stir chocolate until smooth and creamy.
Add reserved chopped candy bars to ganache.  Stir to blend. Cover ganache with plastic wrap and chill for 60 minutes.
With a 1 inch scoop, scoop ganache into balls.  Coat balls in reserved pulverized candy bars. You can use a tablespoon to scoop the ganache, creating 1/2″ round truffles. This will yield up to 24 truffles.
Set truffles on baking sheet with parchment and allow to set. Chill the truffles in refrigerator until firm.
Package truffles as desired.
Notes
Store truffles in refrigerator.  They will last for 7 days.
You can freeze the truffles after packaging in small containers if you plan to ship them.
If you are not a fan of butterfingers, you could use any kind of candy bar, chopped finely to place in the ganache.  Ie, snickers bars chopped for ganache but roll in peanuts.
Recipe inspired by Sprinkle bakes.com
Keywords: Butterfinger, Candy, truffles, ganache
Hope you will try this recipe.  It is very quick to make.
Thanks for reading and subscribe to lizbushong.com to have each post delivered straight to your e-mail box.  
Liz XO