To Make a Christmas Tree Napkin Fold  you will need a 20 X 20 inch napkin. The napkin is folded in half and half again to form a square. The outside edges are loose and layers of folds are tucked under each layer to form the tree shape. Stand the napkin upright in front of the setting or add a tiny red bow to the top of the tree and a pretzel stick for a trunk and lay the napkin horizontal on the dinner plate. The visual of this napkin fold is impressive and everyone will want to know how you made it.
Supplies Needed:  Christmas Tree Napkin Fold 
A 20 x 20 napkin- red or green or color as desired
Iron and ironing board
small pin or paper clip
small bow or star for tree topper-optional
pretzel nugget for tree base- optional
How to Make a Christmas Tree Napkin Fold
Fold 20 x 20 inch napkin into a square.  The paper star just notes the top of the tree in this illustration,  Make sure the loose edges of the fold are facing you on a flat surface.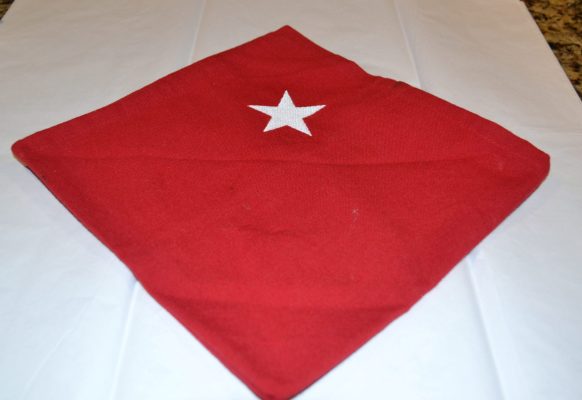 Fold up each layer to the top leaving a 1 " space between folds.  Turn under the tips of the napkin as you go if desired or wait until the end.   Complete until all ends are folded toward the top of the napkin.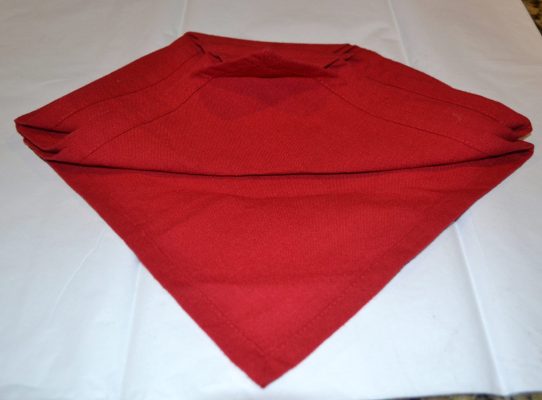 Notice the completed shape with the folds.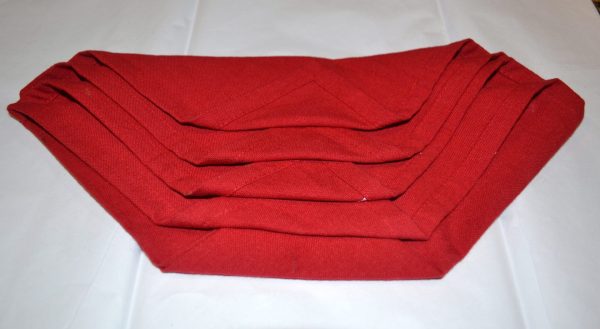 Pick up the napkin, while holding the folds and turn it over.  Pick up the left corner and fold to the center.  Repeat with the right corner, forming a tree shape.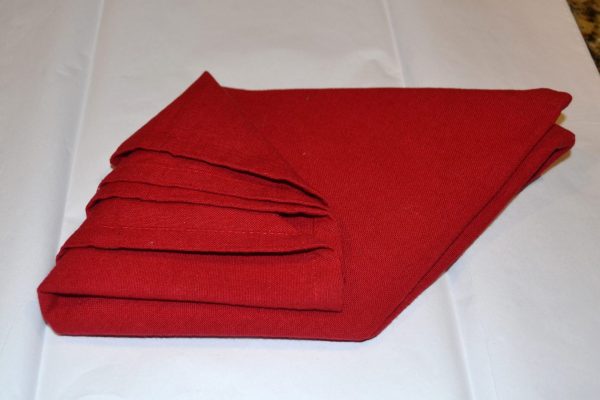 After folding the right side to the center over the left side fold, tuck the short ends under the left fold.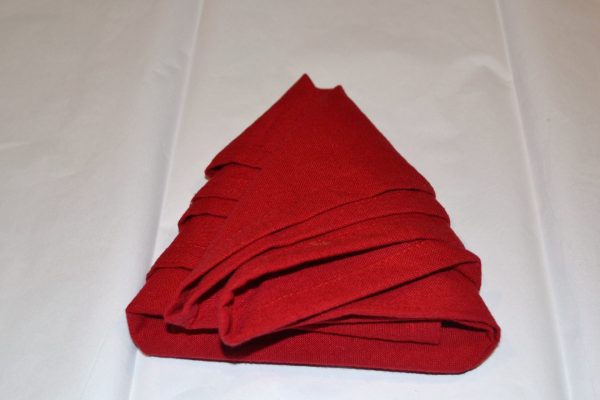 Gently pick up the napkin and turn over.  You have a tree shaped napkin.  You can place this napkin flat on a dinner plate or stand.  To stand, spread open the bottom and balance.  You may want to use a small pin or paper clip to hold into place.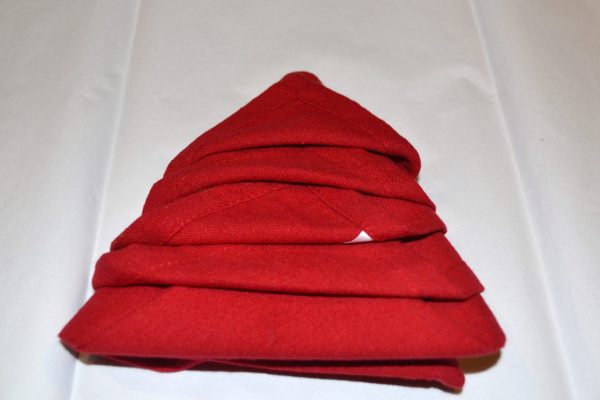 At this point you can add a small star ribbon or other star ornament or no ornament.  Its your choice.  If you lay the napkin at a place setting you can add a pretzel nugget for a tree trunk.
I should have added a small star ornament to the top.  That would have been cute. Then the guest could have taken that home with them as a small favor.
Christmas Tree Napkin Fold Completed!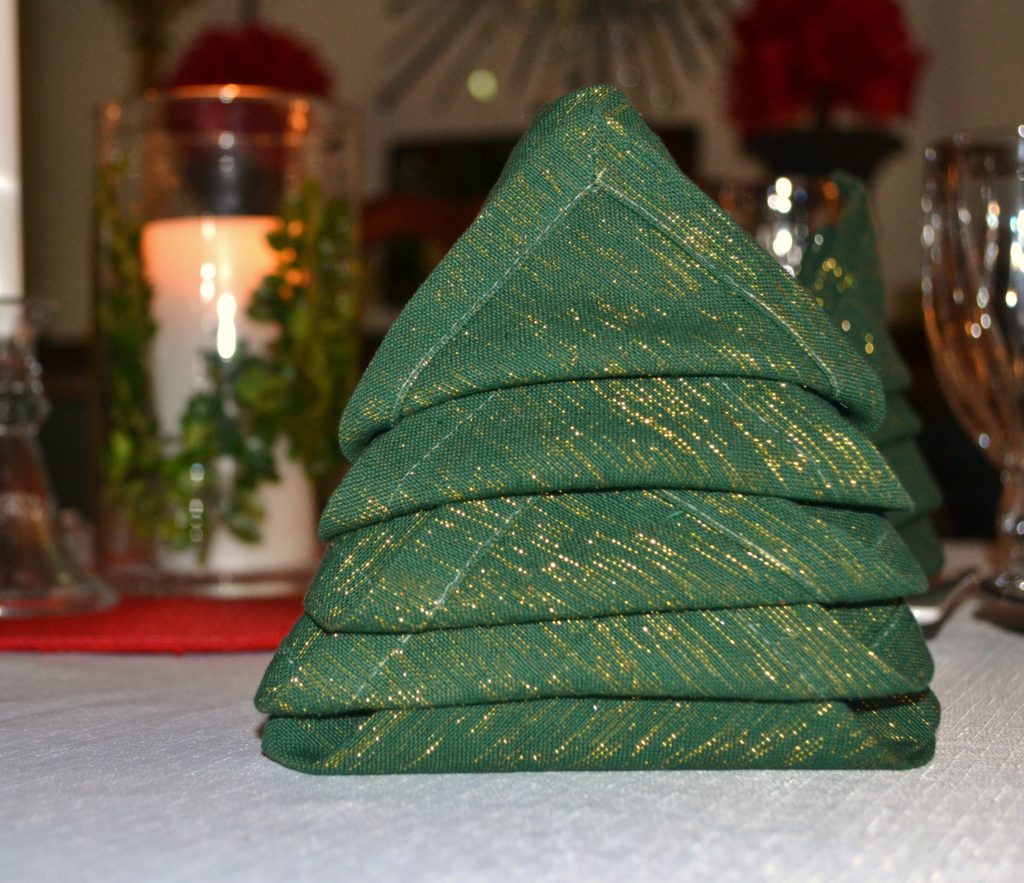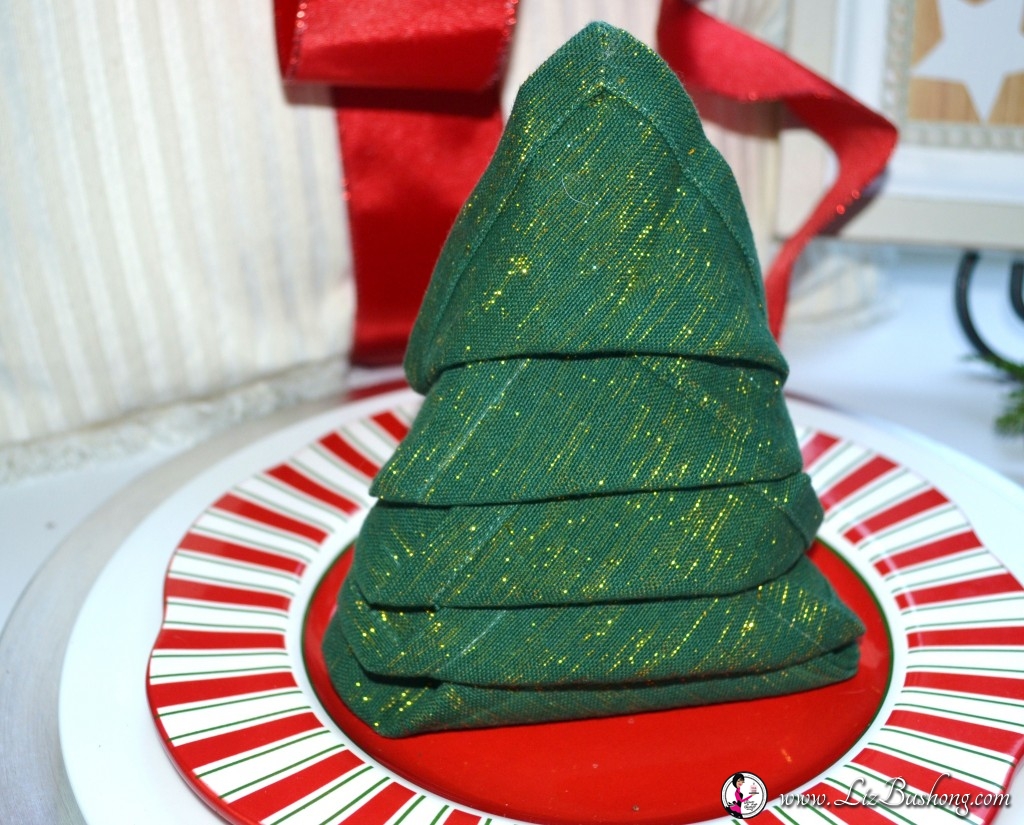 Other Ideas You Might Like to Try: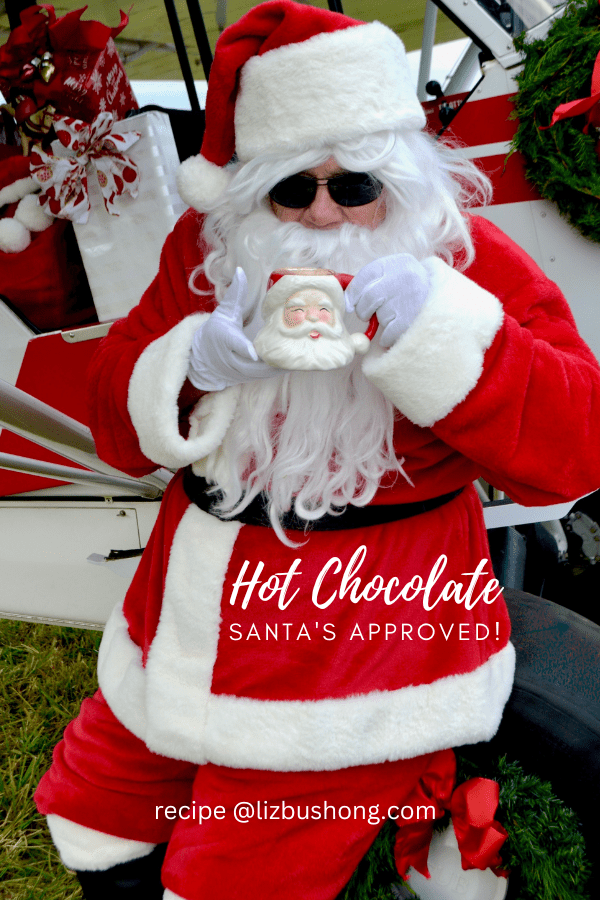 How to make a fresh boxwood wreath