Need a quick DIY Fruit & Floral centerpiece for Summer? Check out how to make this beautiful arrangement your table.  The centerpiece features fresh kale, bright oranges and florals from the grocery store. Bright flowers in hot pink paired with bright oranges makes this simple arrangement cheery and exciting to look at.  Color inspiration began with the bright flower shaped placemat. To make the Flower Placemat check instructions  here.    
Gather the Materials for DIY Fruit & Floral Centerpiece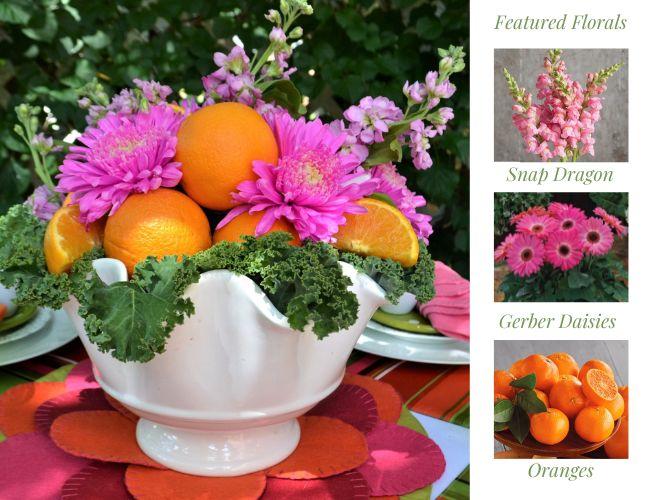 Tools needed for this DIY includes, Gerber Daisies, Snapdragons or other coordinating florals, unblemished oranges, water tubes and fresh kale as the filler.  I found all the florals and oranges, kale at the grocery store. The water tubes I ordered on line, although some stores might have the tubes you can purchase.
Water tubes are essential for the fresh flowers. To keep the arrangement living replace water daily in the tubes. Check out video below to see how simple this arrangement is to create.
You're family and friends will love this centerpiece and you will enjoy making it. It smells good too with the sliced oranges in the arrangement.  However, cut the oranges right before you sit down for dining otherwise keep the oranges in tact.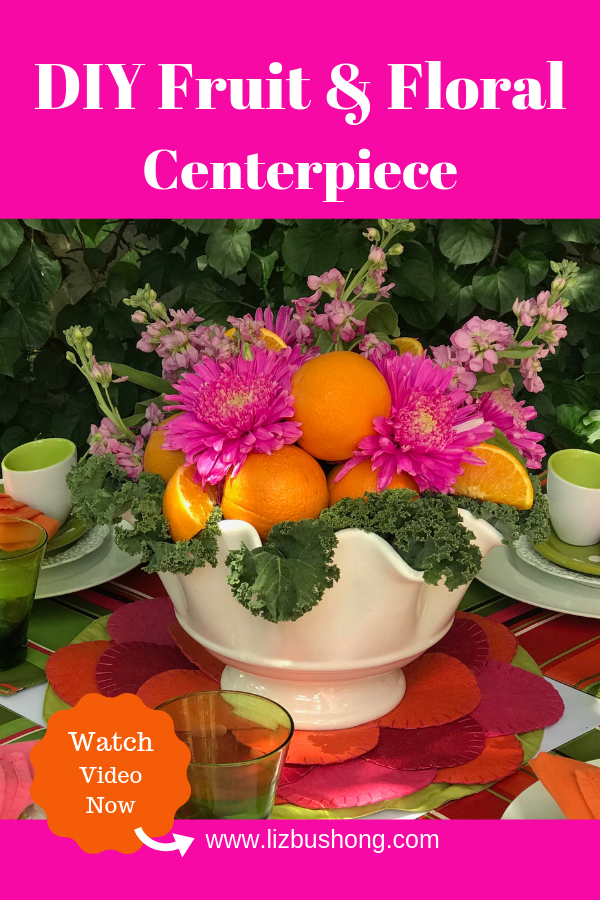 Make it your own by using your own fruit and flowers of your choice.  To see step by step on how to put this together, watch video.  Be sure to subscribe for more ideas.
Other Ideas you Might Like to Try: