Create this simple napkin fold using a 17 or 24″ square luncheon napkin. Select  cotton or linen napkins with decorative edgings such as hemstitching, open work embroidery or any decorative edge  to make this napkin fold eye catching.  To make this napkin fold my own, I rolled the napkin after folding into design to lie flat on dinner plate instead of standing upright in a napkin ring.  Both ways are impressive and your guests will love your attention to detail.
How to Fold the Pineapple Napkin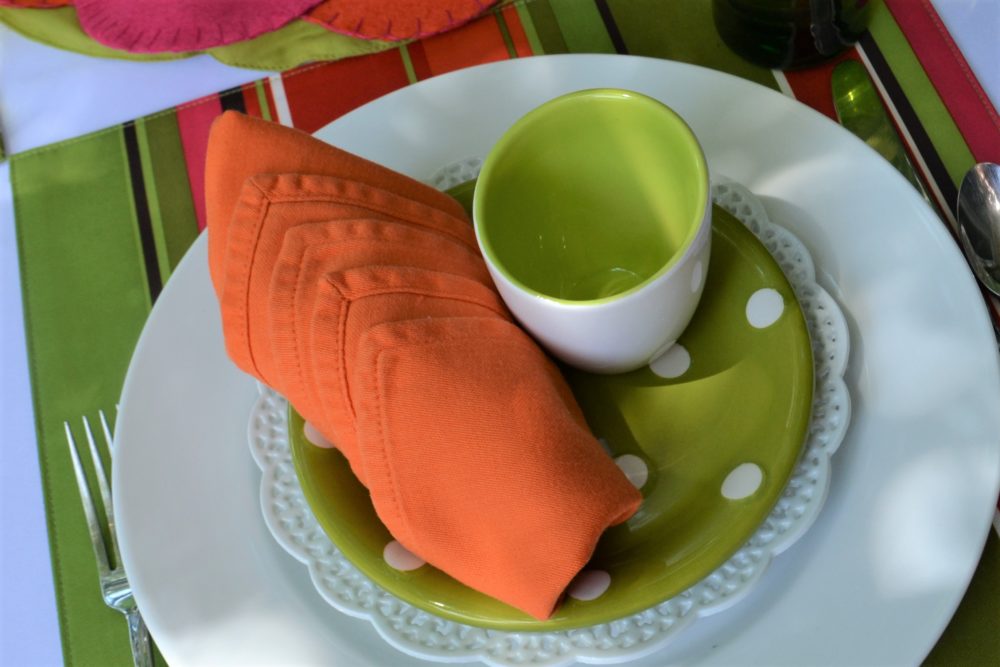 Whether you are hosting a summer lunch or large buffet, this napkin fold will draw attention to your table.  Because this fold is slender in shape a basket full of pineapple folded napkins in assorted colors could be used for a picnic, brunch, buffet, any occasion.
Pineapple Napkin Fold- 7 Easy Steps
Step 1:  Fold napkin half.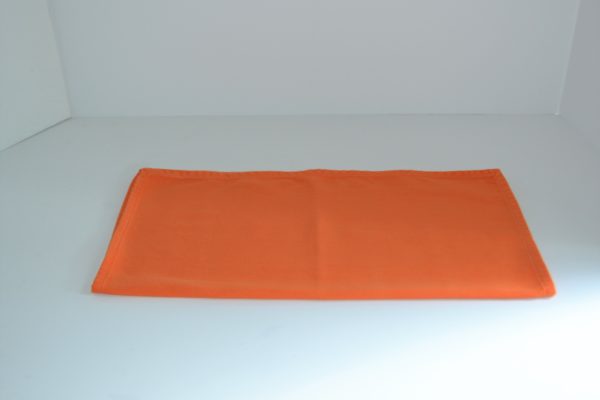 Step 2:  Fold napkin in half again.  You will have a square.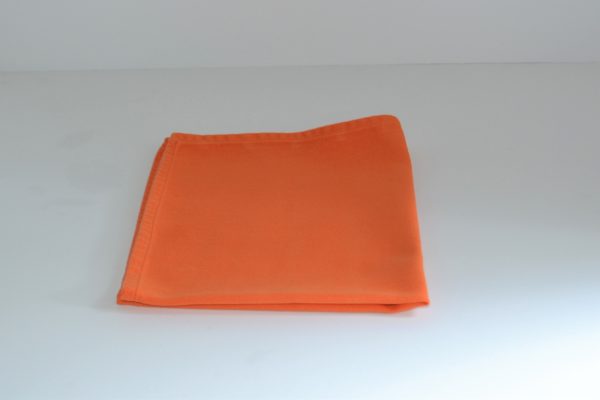 Step 3:  Place napkin so the free edges are at the bottom.  Fold up the bottom corner or point to meet the top corner.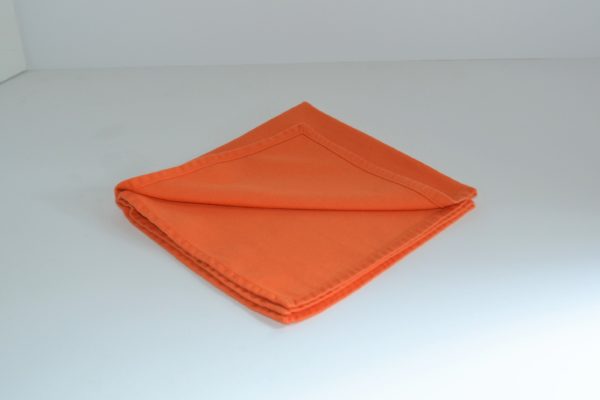 Step 4:  Fold bottom corner of next layer to within one half inch of the top corner. repeat until all edges are folded.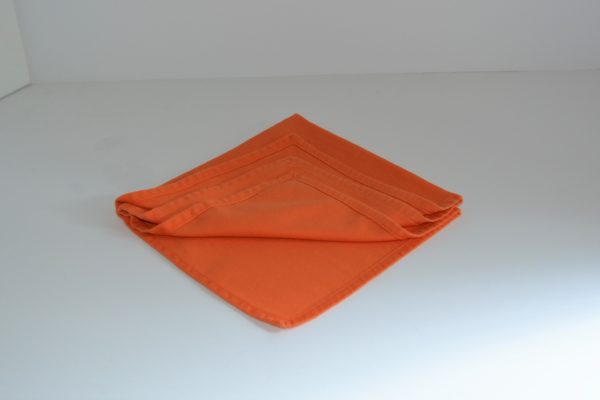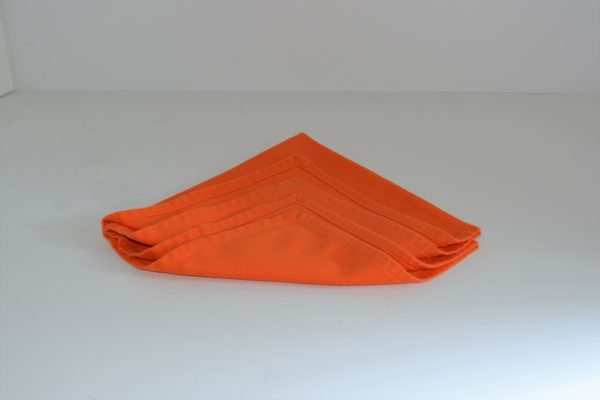 Step 5:  Turn the napkin over. fold the right side diagonally  over the center.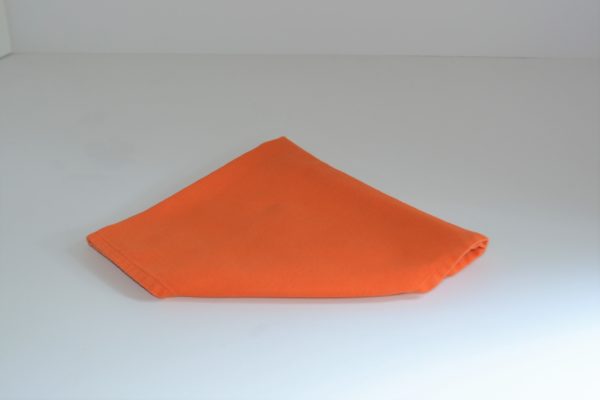 Step 6:  Fold over the left side.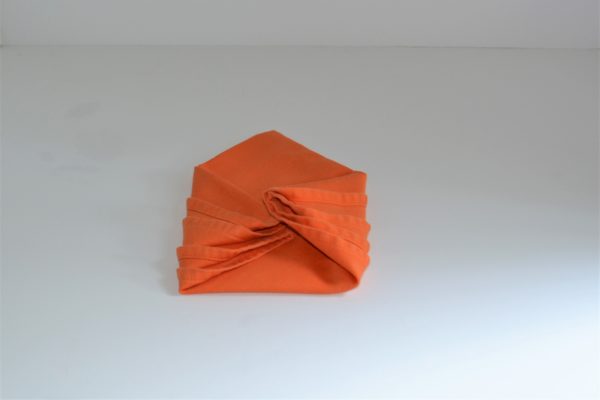 Step 7:  Traditional fold:  fold up bottom point, turn napkin over and anchor within a napkin ring.  For the Rolled method ( as in photo) slightly roll both edges to the center as you fold over the right and left side of napkin.  Lay the napkin flat on the dinner plate in the rolled position, making sure the napkin points are in alignment.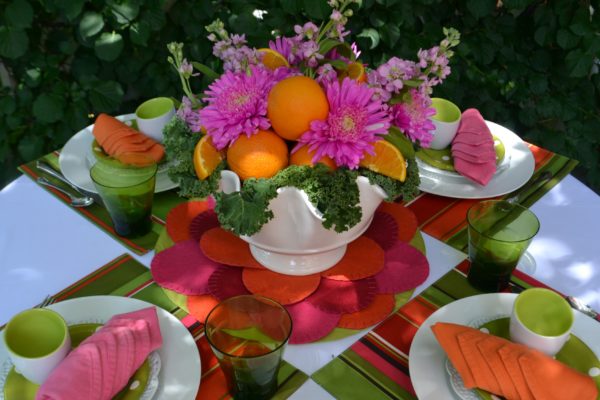 Check out How to make Blooming Flower Placemat and Fruit & Floral Centerpiece on this site.
Get these Napkins
They are my go to napkin for summer entertaining and football season.  They come in a 12 pack, cotton, washable and they make crisp folds.  For the best folds steam press your napkins for a professional finish.  The napkins come in a variety of colors and are 18 x 18  inch, which means you can make a number of great napkin folds.  ( Just so ya know this is an affiliate link, meaning if you purchase this product I could possibly receive a small residual from the purchase, which comes from the affiliate and not from you.)  I also used pink napkins but turquoise would be pretty too for summer entertaining.
Surprise your family tonight at dinner with this fun napkin fold.  Let me know how it goes.  xo  Liz
Other Ideas You Might Like to Try: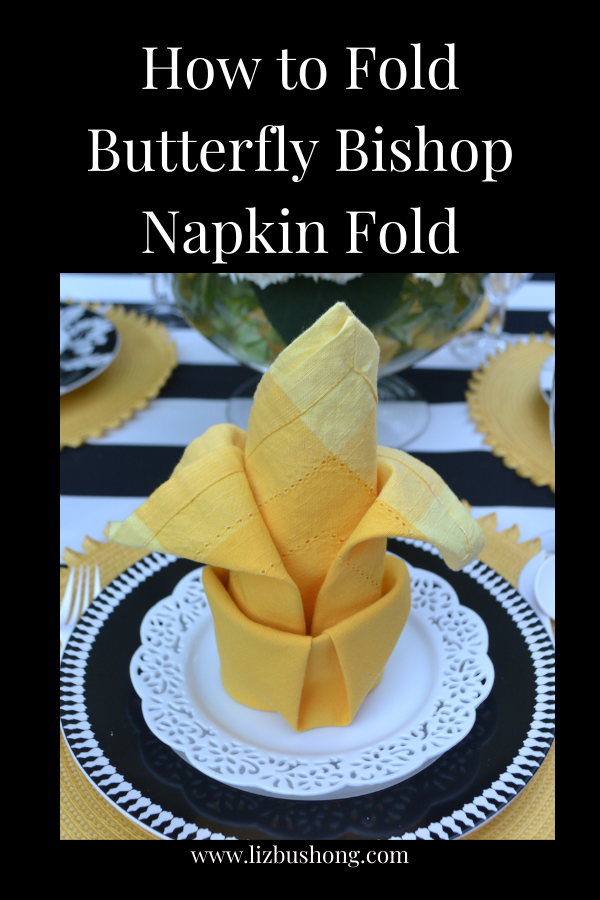 Peony Napkin Fold