Create this Blooming Flower Placemat for your next spring or summer dinner party.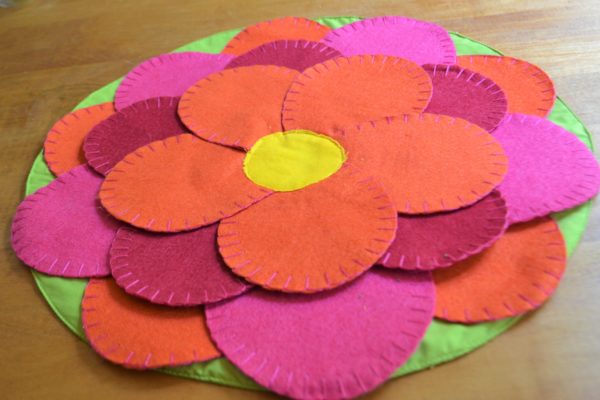 DIY| Blooming Flower Placemat-4 Easy Steps
Materials:  (For one placemat)
(1) 15-16″ round green woven placemats or felt round
Petal pattern &  (1) 2- 3/4 " round circle pattern for center of flower
Embroidery floss- optional for saddle stitch edges
Glue Gun– hot glue or sewing machine with thread
5 Hot pink, 10 bright orange, 5 red or soft pink  1 yellow felt sheets to make petals or color of choice *
* Create your petal pattern before purchasing felt to help determine size and number of felt squares or pieces you will need.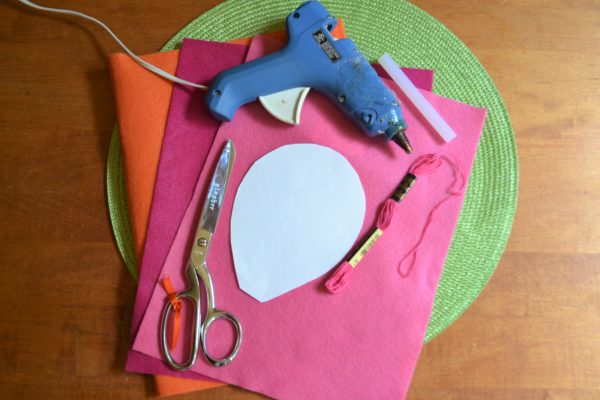 Step 1:  Cut felt shapes into petals for each placemat.  (20 petals for each mat)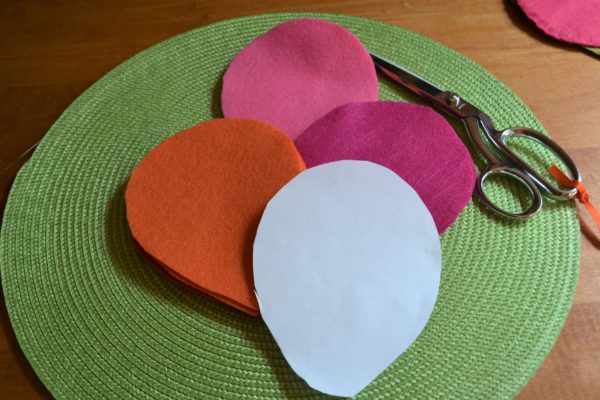 Step 2:  Saddle-whip stitch edges of each petal if desired. See tutorial here.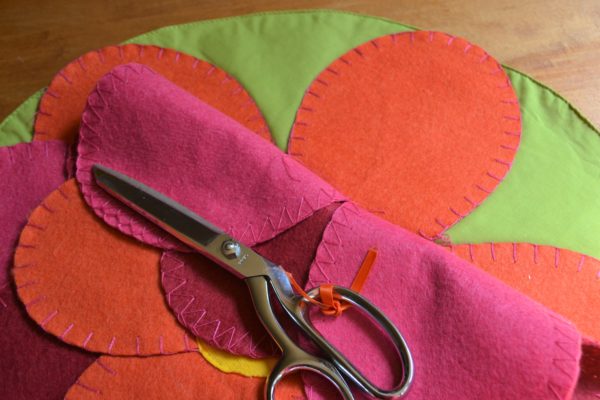 Step 3:  Hot glue or stitch 5 orange felt petals to the perimeter of the green base- r placemat. Hot glue or stitch 5 hot pink felt petals in between and on top of space not covered by the orange petals.  Hot glue or stitch 5 red or light pink felt petals in between hot pink felt petals, and finish with 5 orange petals in the center. Cover center with yellow round felt piece glue or stitch in place.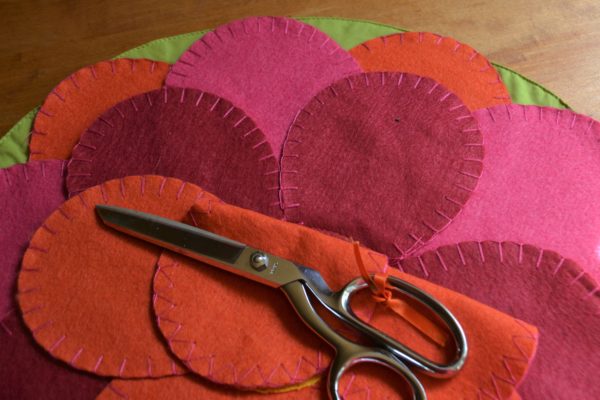 Step 4:  Repeat process per placemat.
You can use this pattern to make a pretty flower pillow top if desired.  To make the pillow see this link.    See Step 2.
Check out How to Make the Fruit & Floral Centerpiece and Pineapple Napkin fold on this website.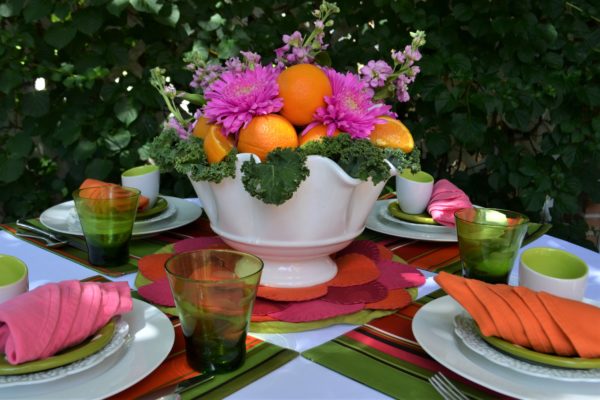 Let me know if you make this into a pillow or placemat.
 Other Ideas You Might Like to Try: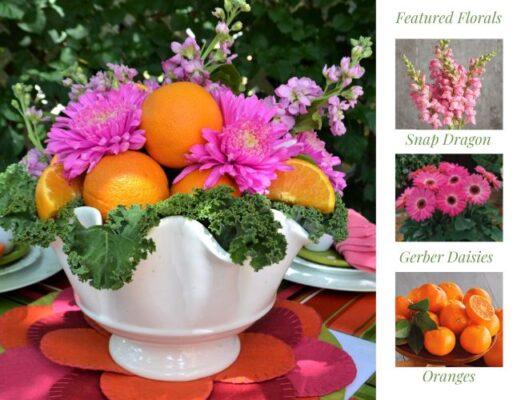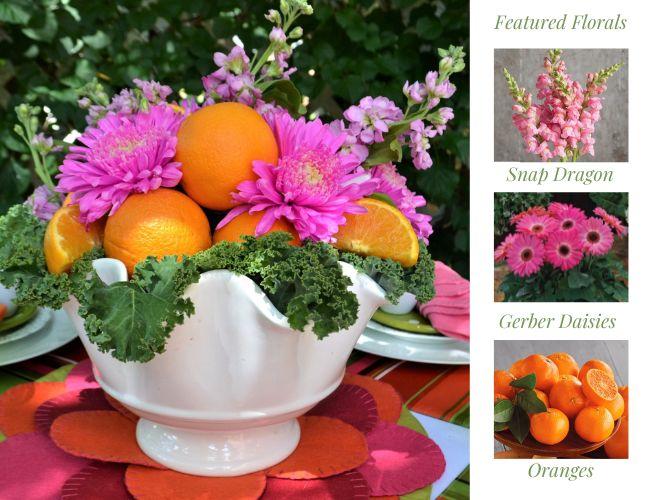 Envelop Napkin Fold- tap on photo for link